… or is it possible with that project? :>
<Intro>
Yup, you've just reached the final blog post about the Amiga 2000 project – Codename: Tesseract
There are only a few more things to cover.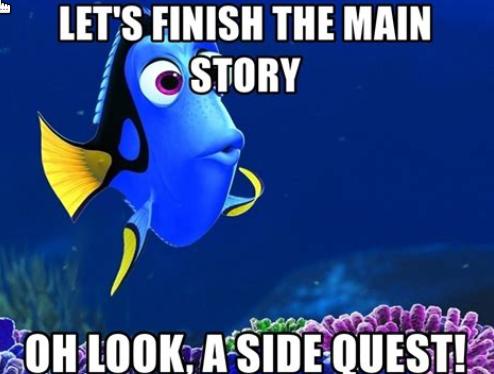 Links to the previous posts of this project:
</intro>
Let me show you some of the last pics taken during the build.
Well, ok, to be honest, I was still working on some issues when these pics were taken but I was very close to finishing them.
Labels
Every decent machine needs some labels. Sometimes labels are embossed and sometimes printed. In this case, I've utilized a shipping label printer 😀 Here is how the Amiga looked after putting all the stickers on it.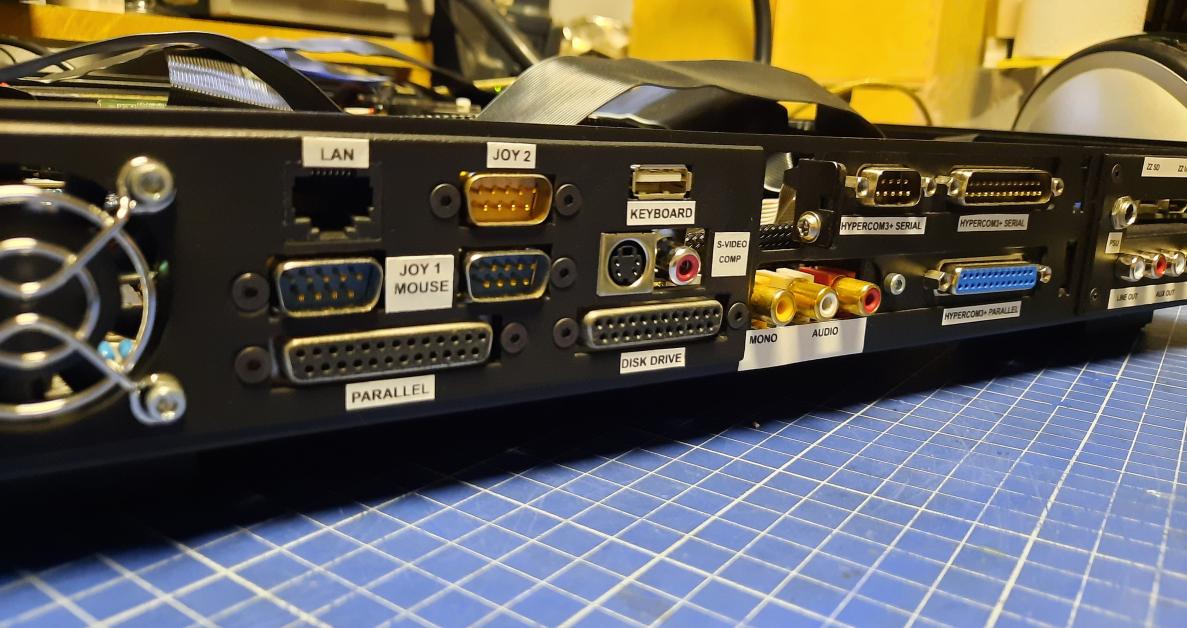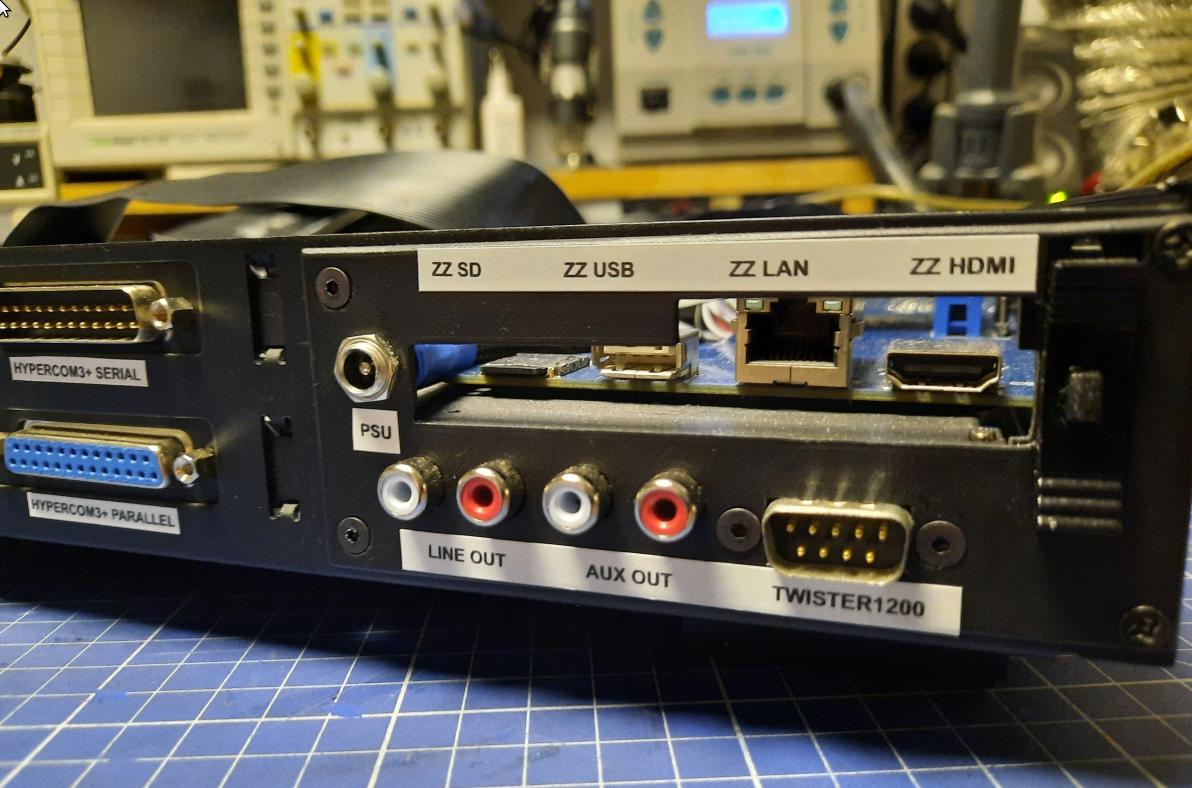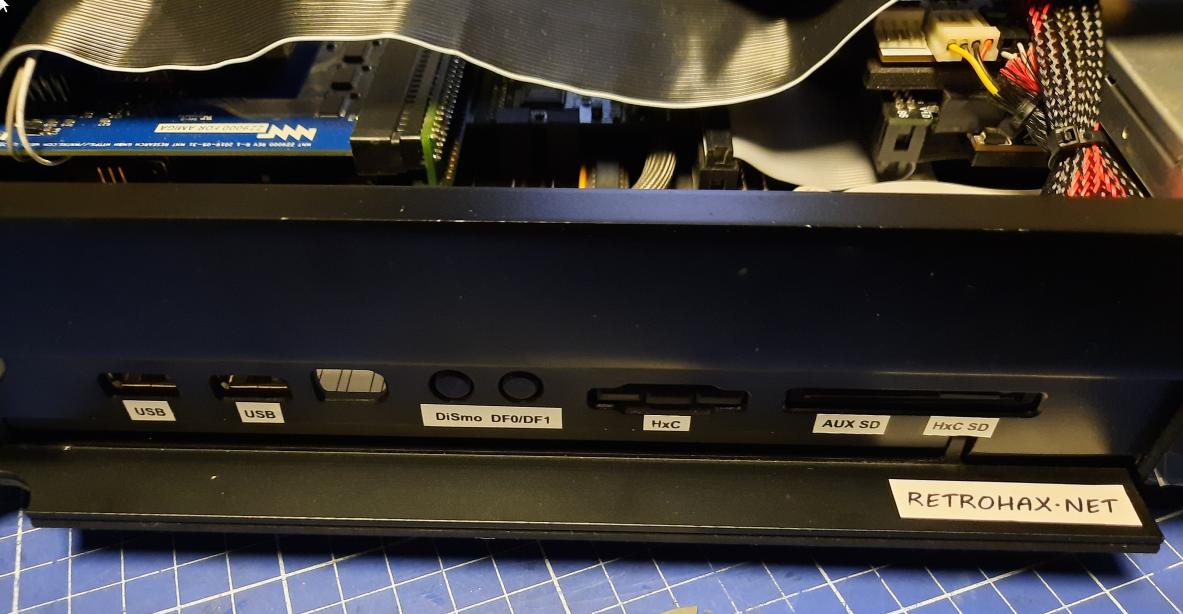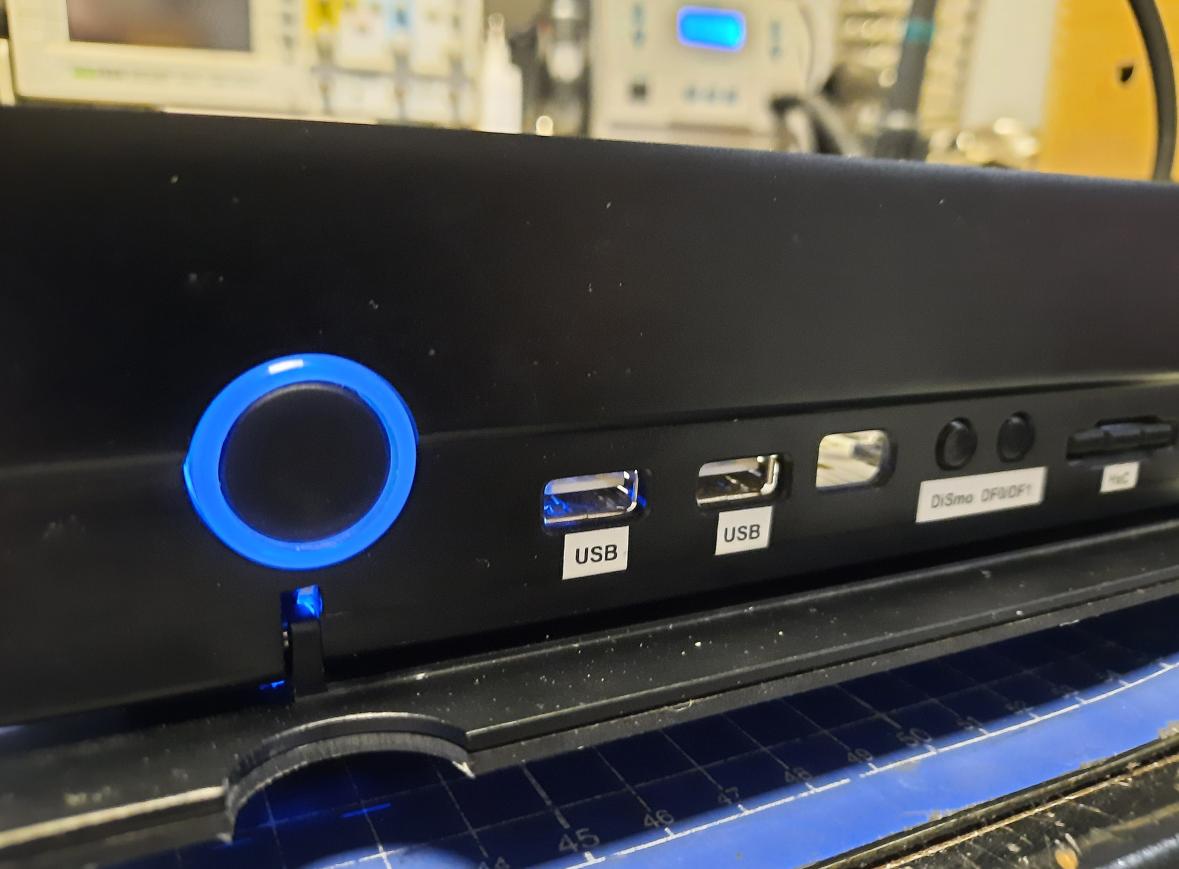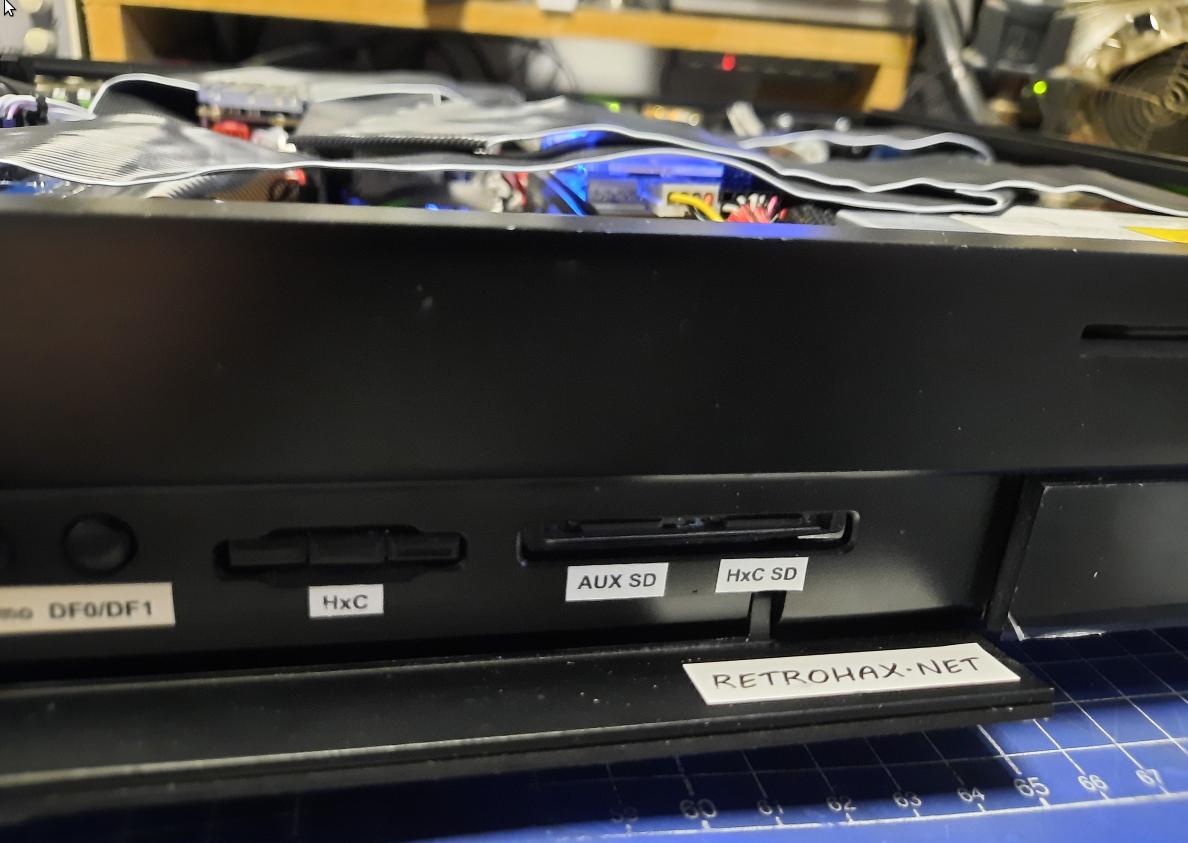 The final pics
I think I've covered almost everything in previous posts so here I will limit it to pics of the final layout of everything inside the case and the case itself of course.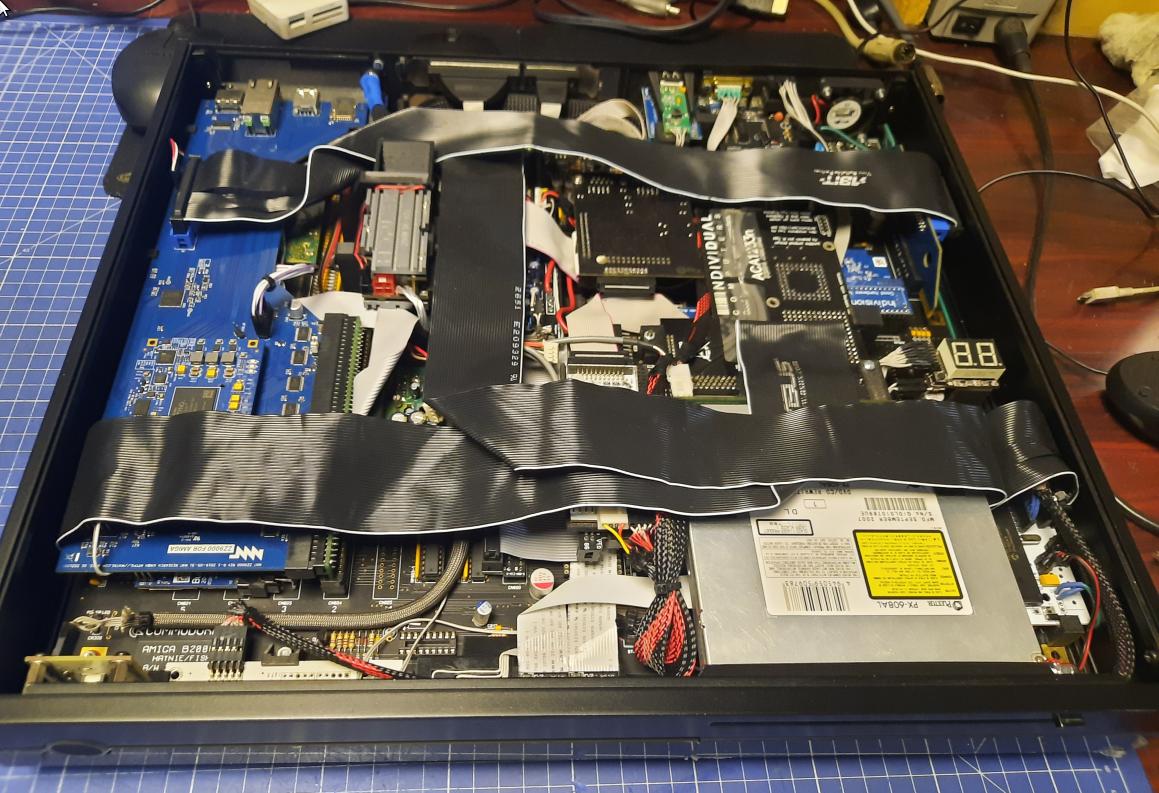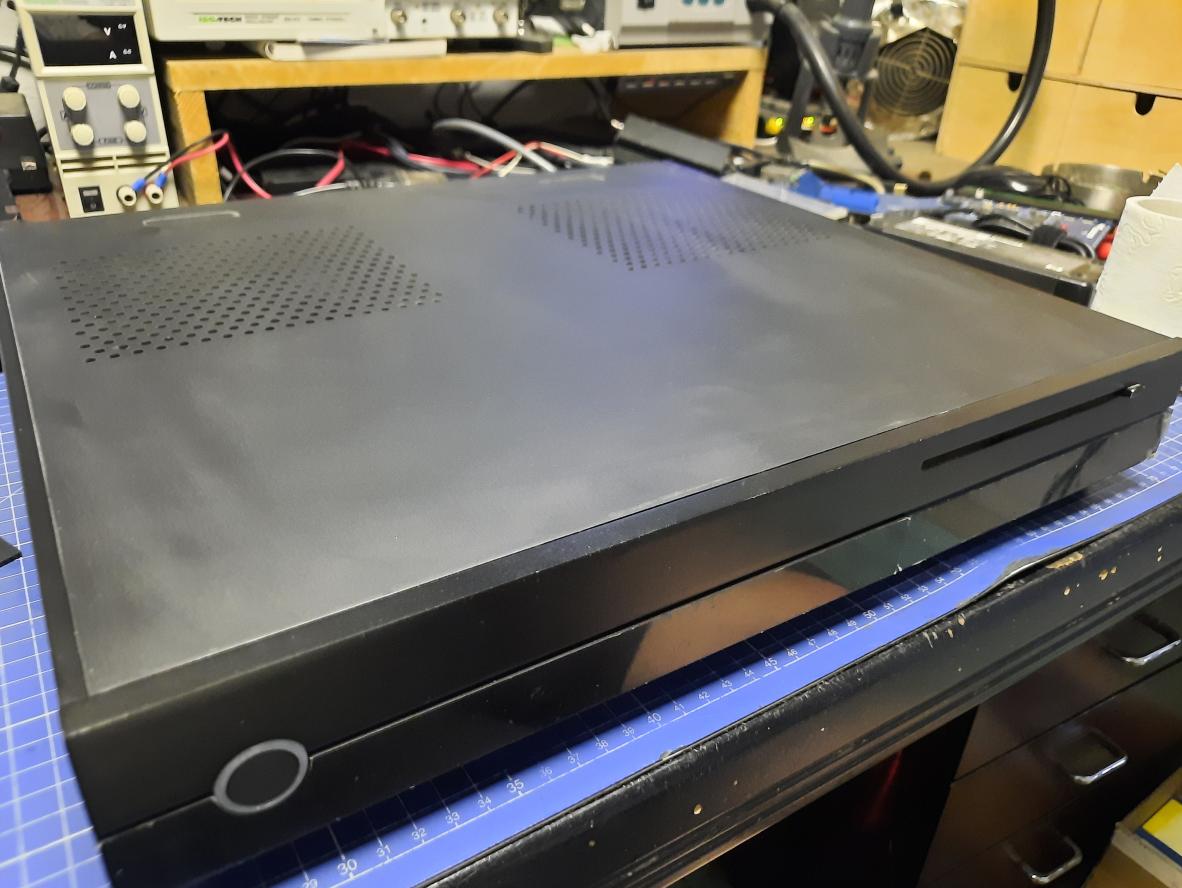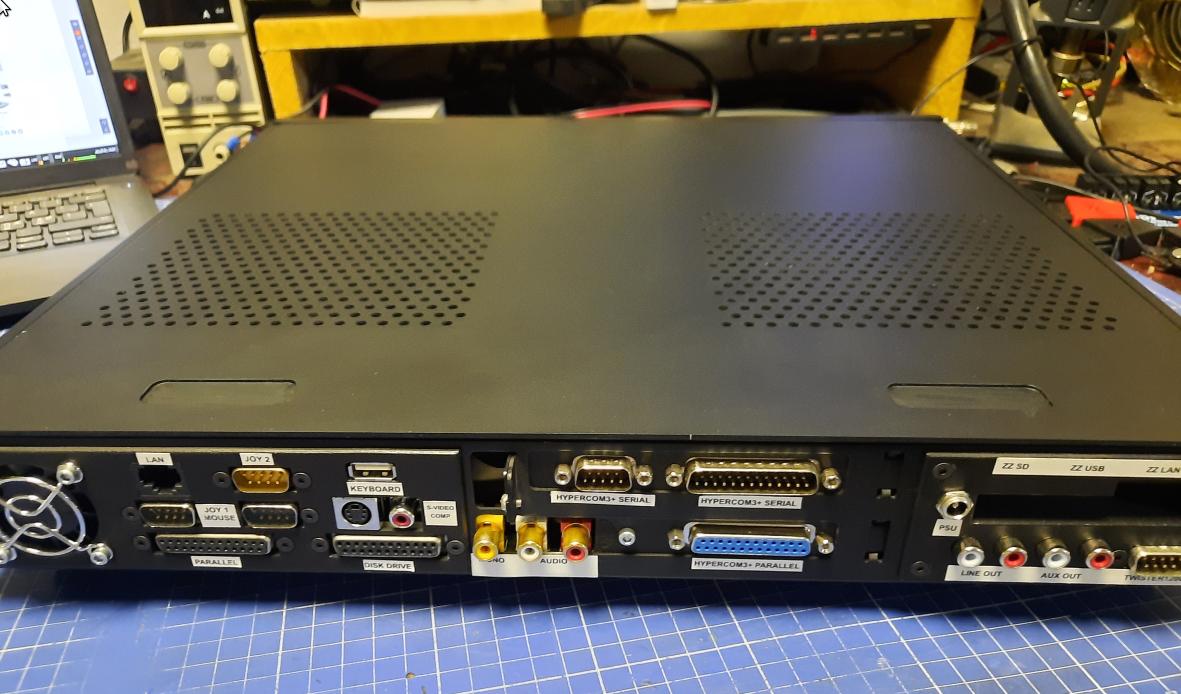 It's alive!
Below are some pics of a working system. This is the bare minimum without additional drivers so nothing glorious.
I leave that to MrTrinsic who will hopefully release some PRO-installed OS and more pics to show off the true potential of this beast.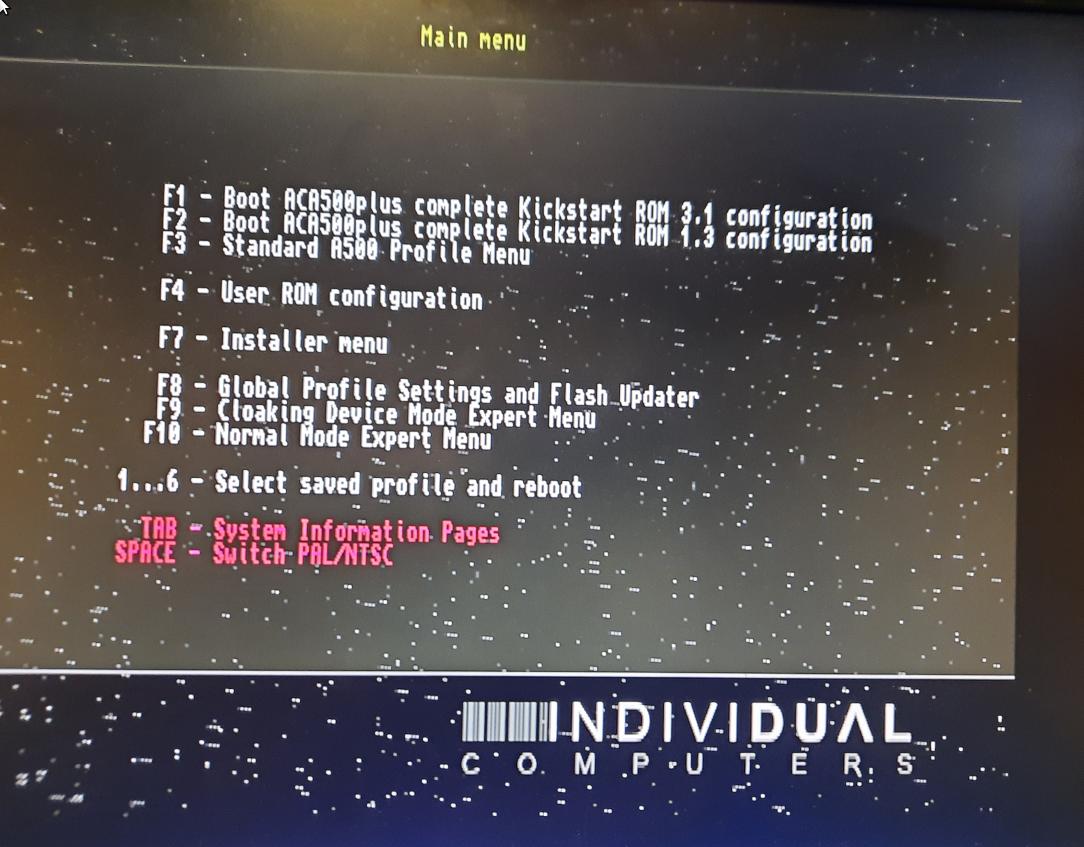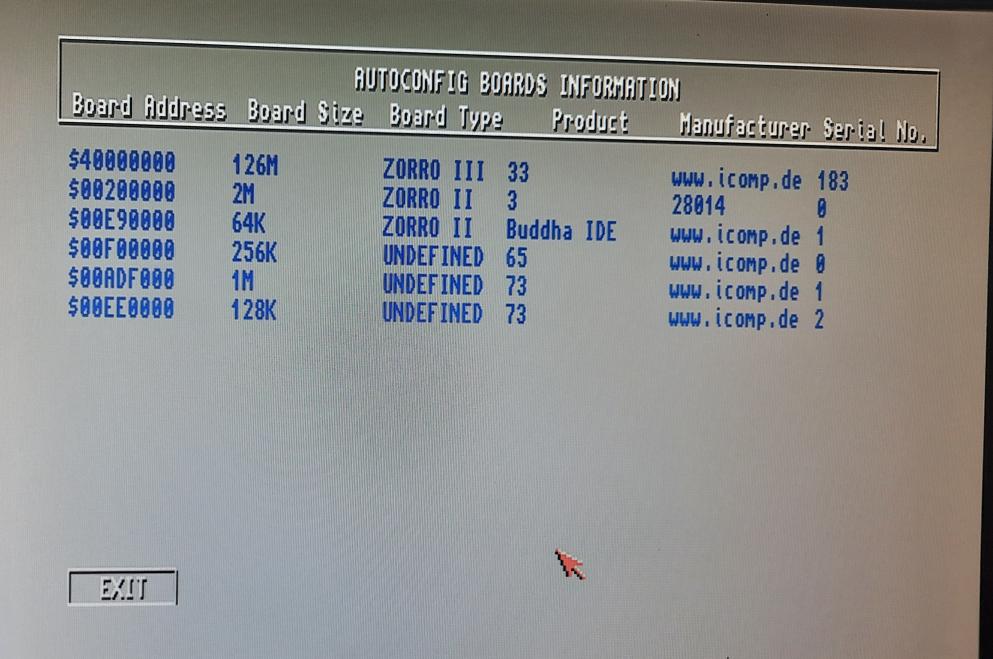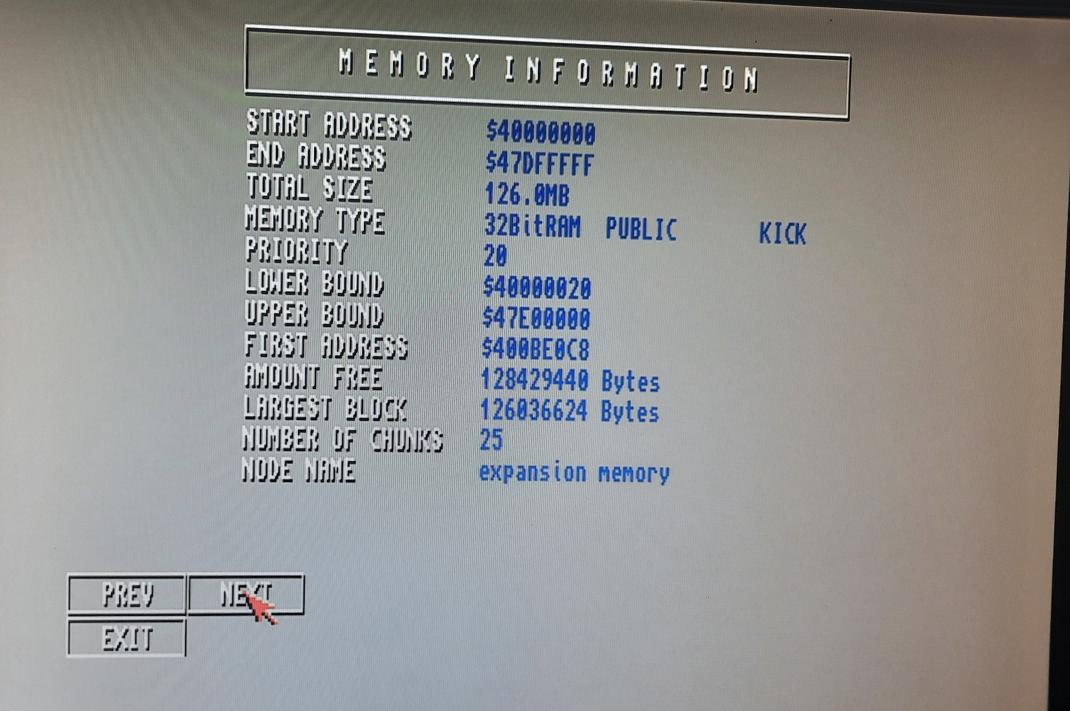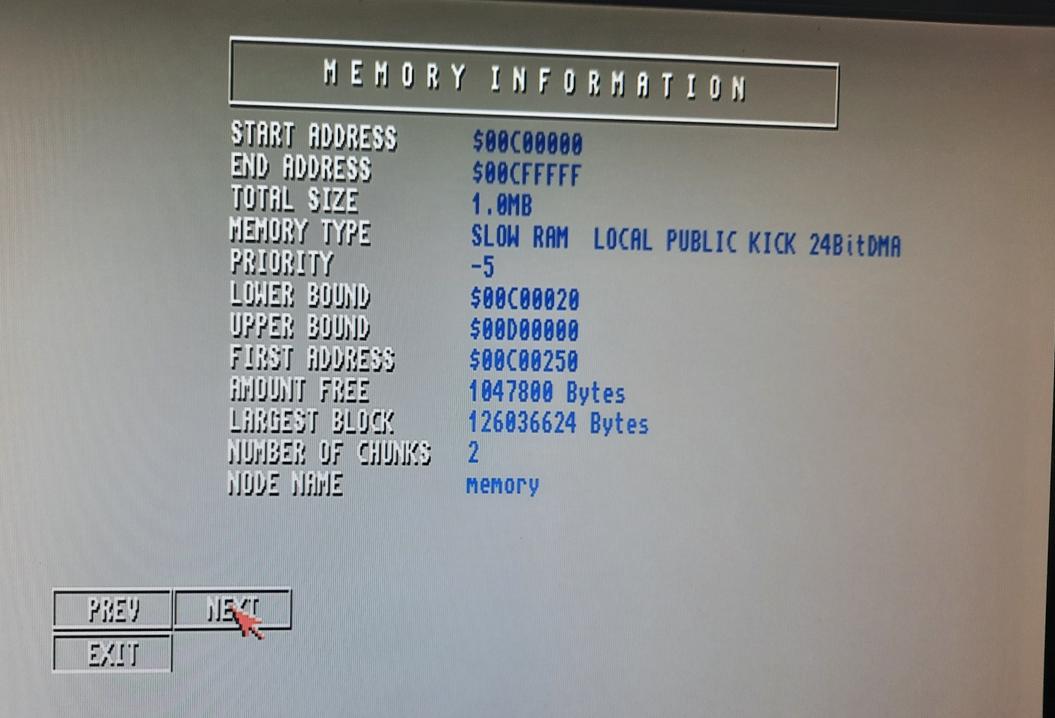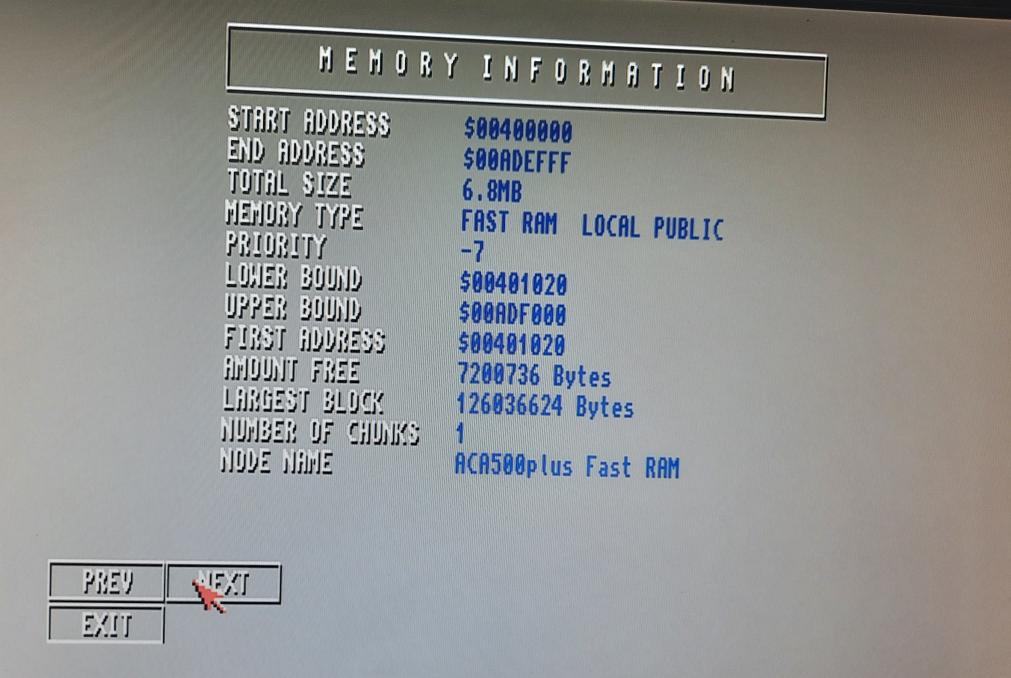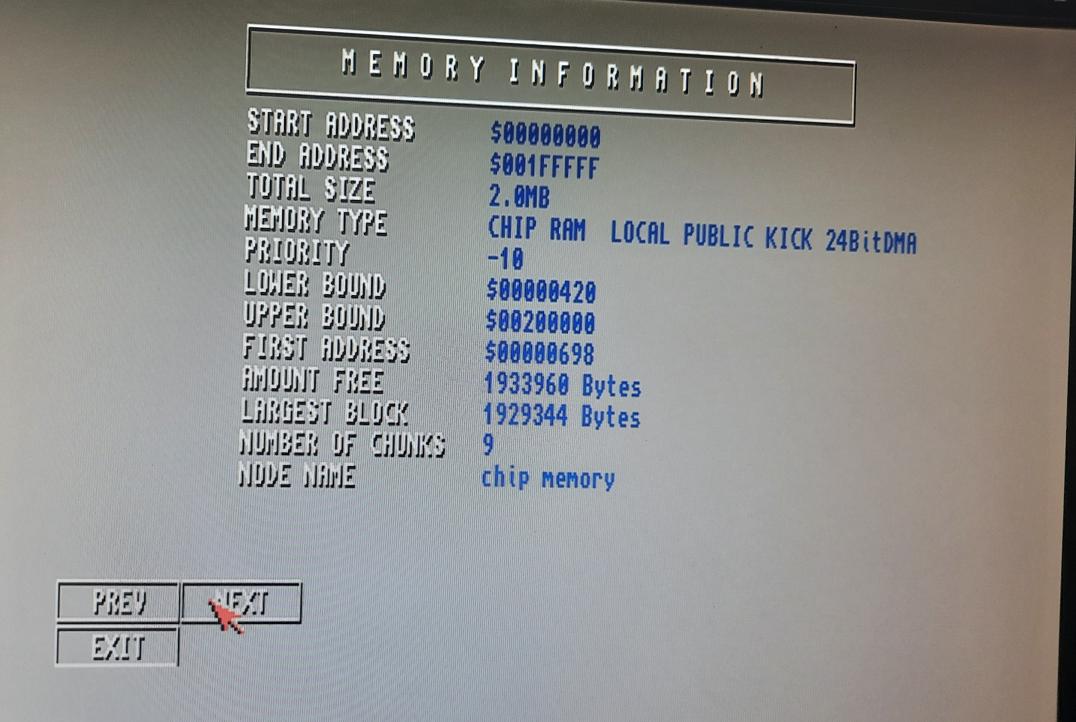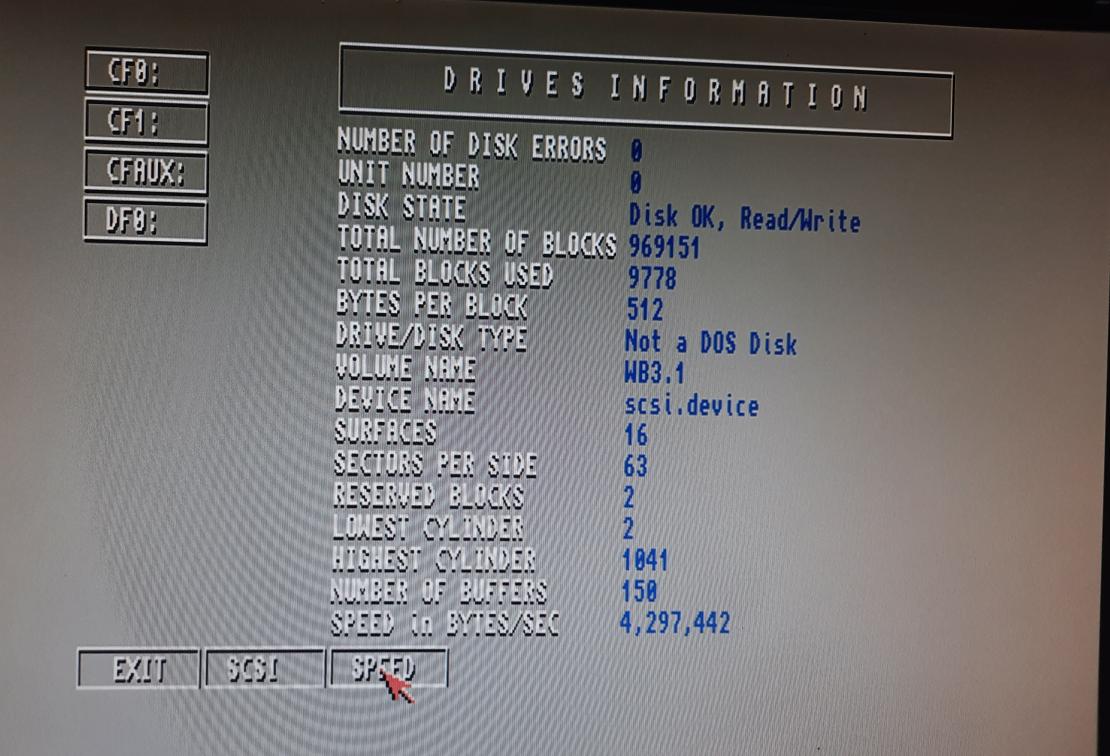 Summary
It all started because of an email from MrTrinsic who asked if I was willing to work on his Amiga 1000 Phoenix. That was described in one of the previous posts. After the spectacular failure of that project, we moved to A2000, the Tesseract. As you all know, this one was built from scratch.
I don't have all the astonishing numbers but I can say that the whole project took over 2.5 years from start to finish.
Obviously, this was not a full-time job on my part and we had lots of pauses mainly because of waiting for hardware that was shipped back and forth and lots of time spent on research. However, after a quick email analysis, it turned out that I've spent 6.5 months (full 8H days) worth of time on this project exclusively. Such projects are time-consuming because everything is pretty much custom and I had to research and design every part of it. Also, MrTrinsic's deep knowledge of Amiga was extremely helpful but exchanging that info through email, added a bit of lag.
This is the last picture of the Amiga that I took right before shipping it.
I've added the mouSTer for convenience and some freshly cut (on my new CO2 laser) beer coasters 😀
It was very nicely packed because I've re-used the original case box. The styrofoam was a thick piece that assured me that it will survive any shipping. Oh, how wrong I was …
The shipping company does it again …
I was super hyped waiting for info from MrTrinsic. The Amiga was very well packed and the package had decent insurance plus all the "Fragile" stickers on it.
You cannot imagine how disappointed I was after getting info from MrTrinsic with some pics …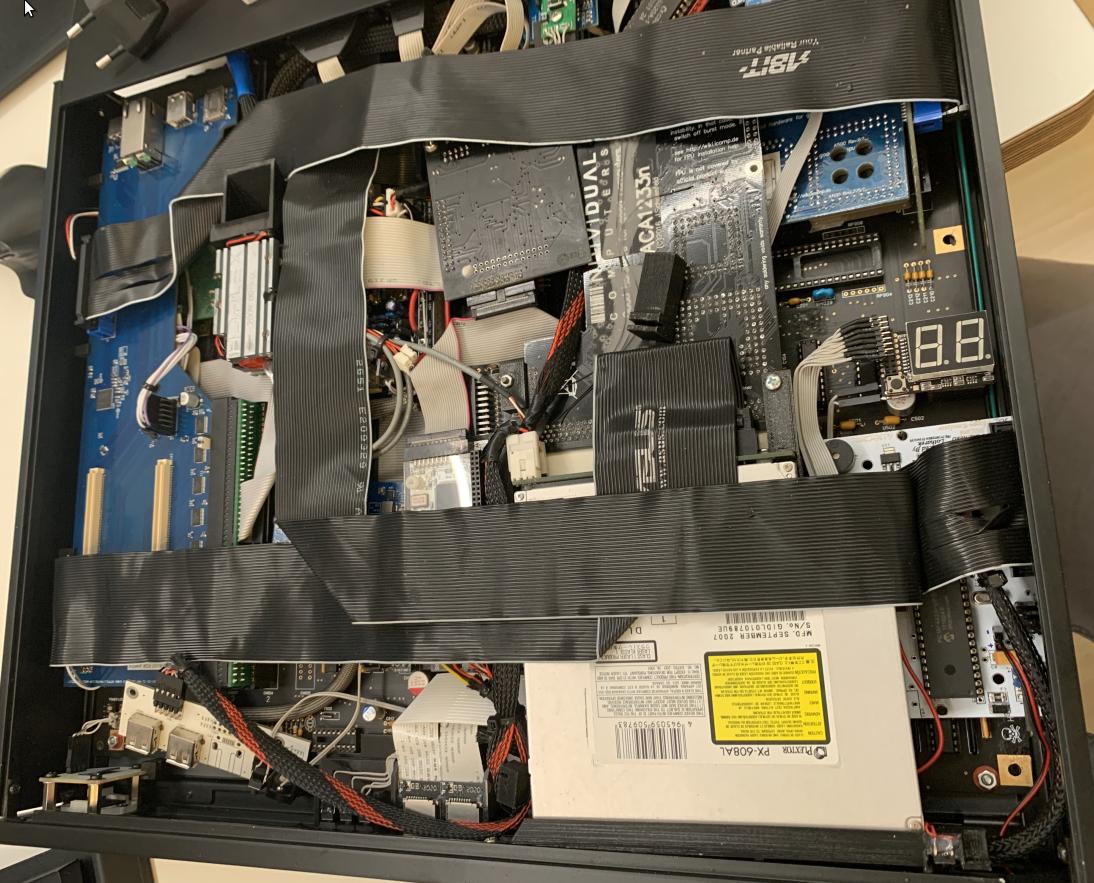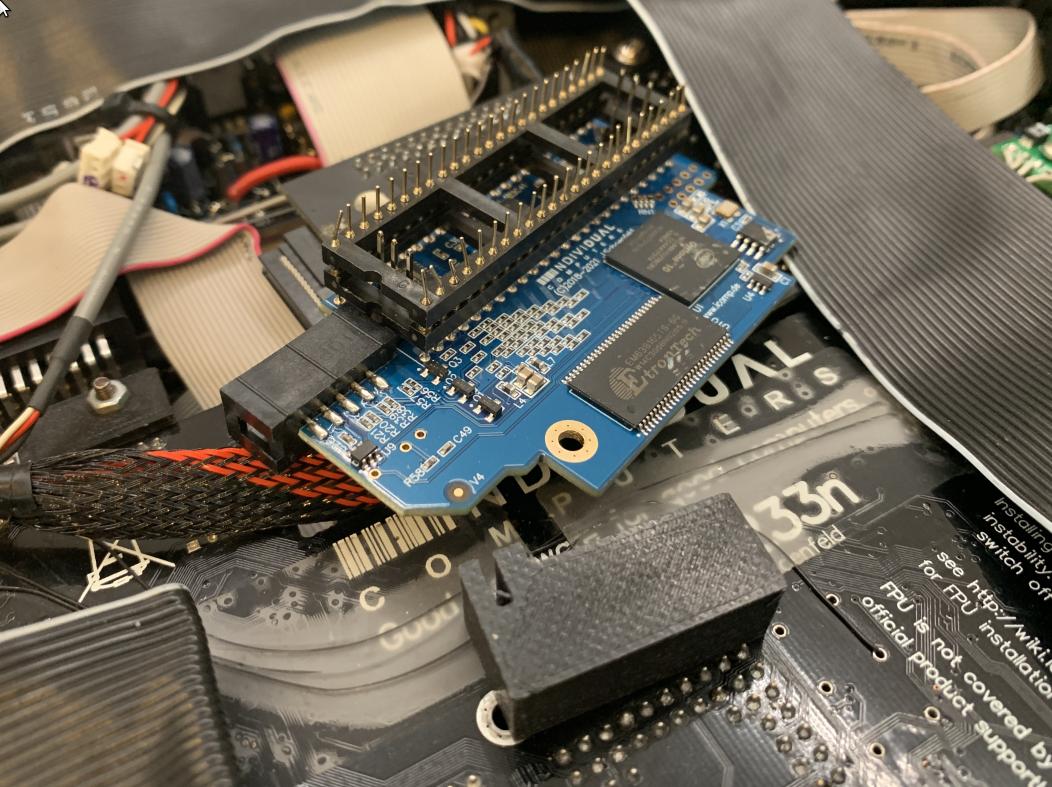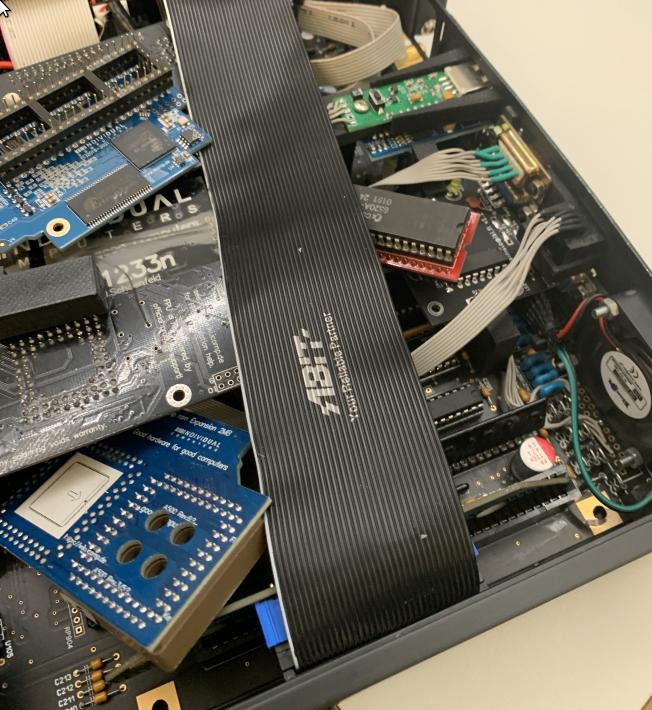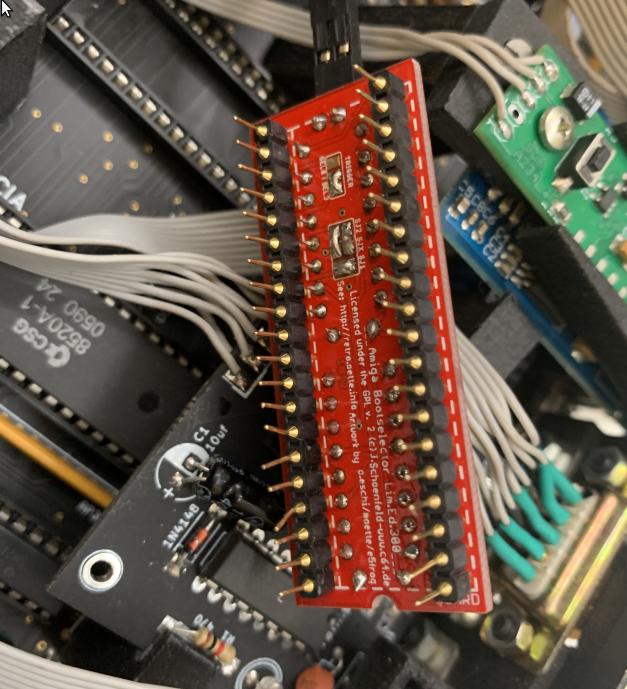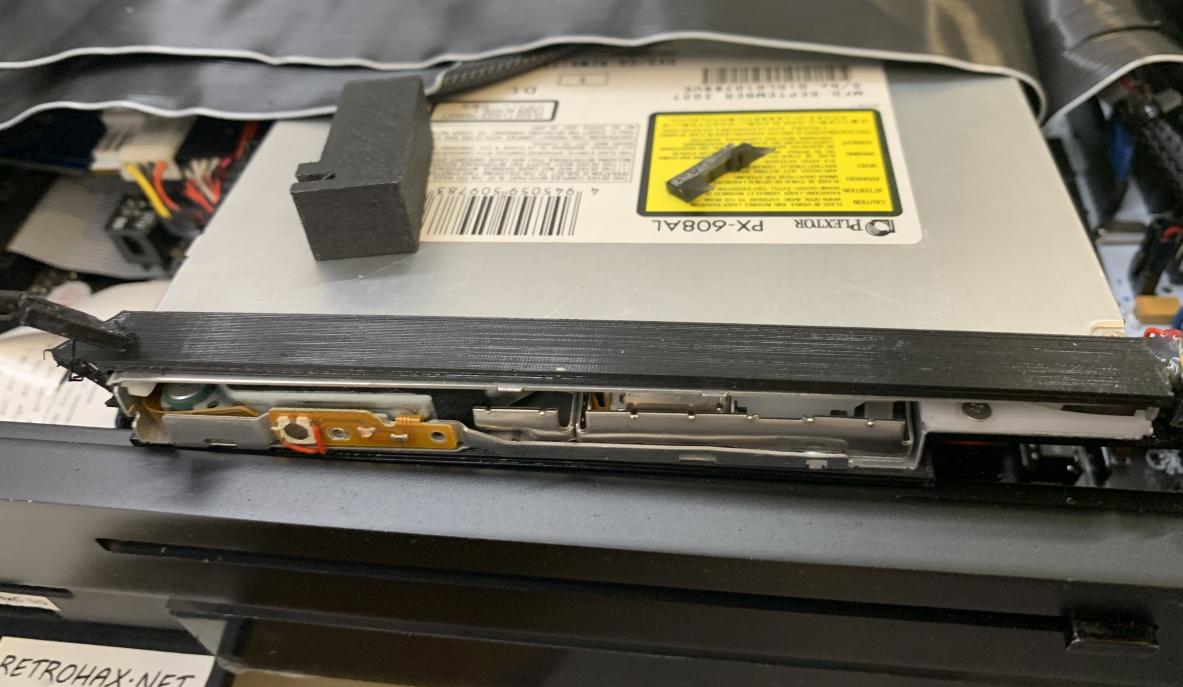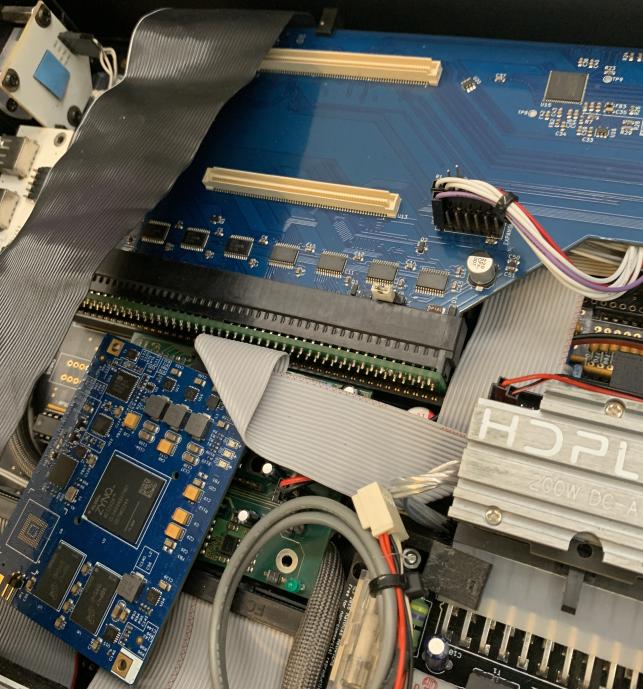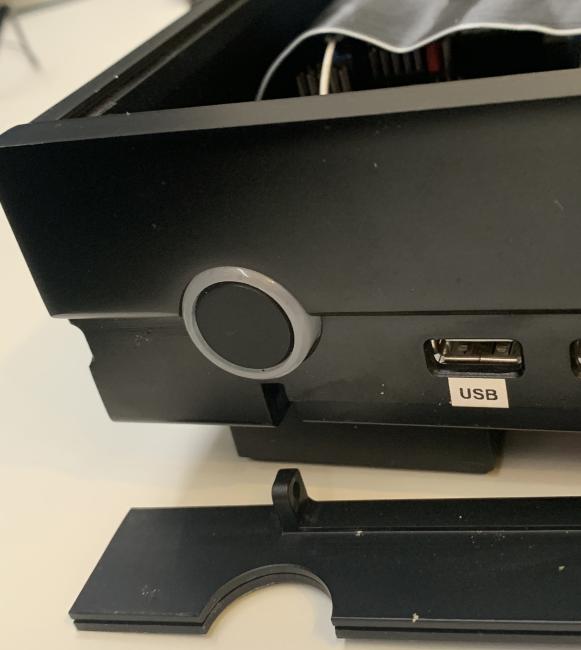 A lot of mods were totally displaced, removed from sockets, and so on. I was super angry in this case because I've invested a lot of sweat&blood into this 2.5 years project. Sadly, UPS didn't respect "FRAGILE" signs and it looks like they've treated the box savagely 🙁
It took a while and MrTrinsic managed to fix the damage and is slowly installing a fresh OS with all the drivers and testing everything.
Hopefully, you will see this beast emerge on some Amiga forums soon 😀
This was a great pleasure to work on such a complicated project. Big thanks to MrTrinsic and all people who helped a lot while I was working on it. Big thanks to Lukas Hartmann of MNT Research GmbH for helping me out with components removed by accident! Keep up the IRC alive guys! 😀
This is it! The end of the Tesseract project!
I am moving to other projects which will be described on this blog soon 😉
Outro
If you want to get the retro gear I am manufacturing or hardware modules, please visit shop -> https://retrohax.net/shop/
Please support my work by commenting here and on our Facebook or Twitter pages.