… or OMG so many add-ons again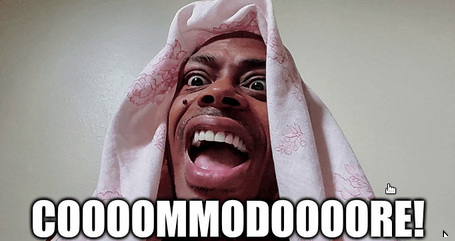 <intro>
This time it is all about C64. Two C64s. Heavily modded C64s 😀
My friend W, saw my ongoing struggle with Amiga 2000 – Codename: Tesseract 1 2 3 4
He'd asked me to work on a similar project based on the mighty Commodore 64. I was like … HELL YEAH!
You've already seen my blog post about Mechboard64.
These Mechboards were needed for exactly this project – the Beast64
</intro>
The plan
First of all, I worked on this project, more or less a year ago so please forgive me for my crappy descriptions as I don't remember everything exactly as it was.
The plan was to refurbish two C64C machines and add quite a few nice add-ons.
I've skipped the refurbishing part as you've already seen how it is done on my blog many times.
Let's start with the first batch of add-ons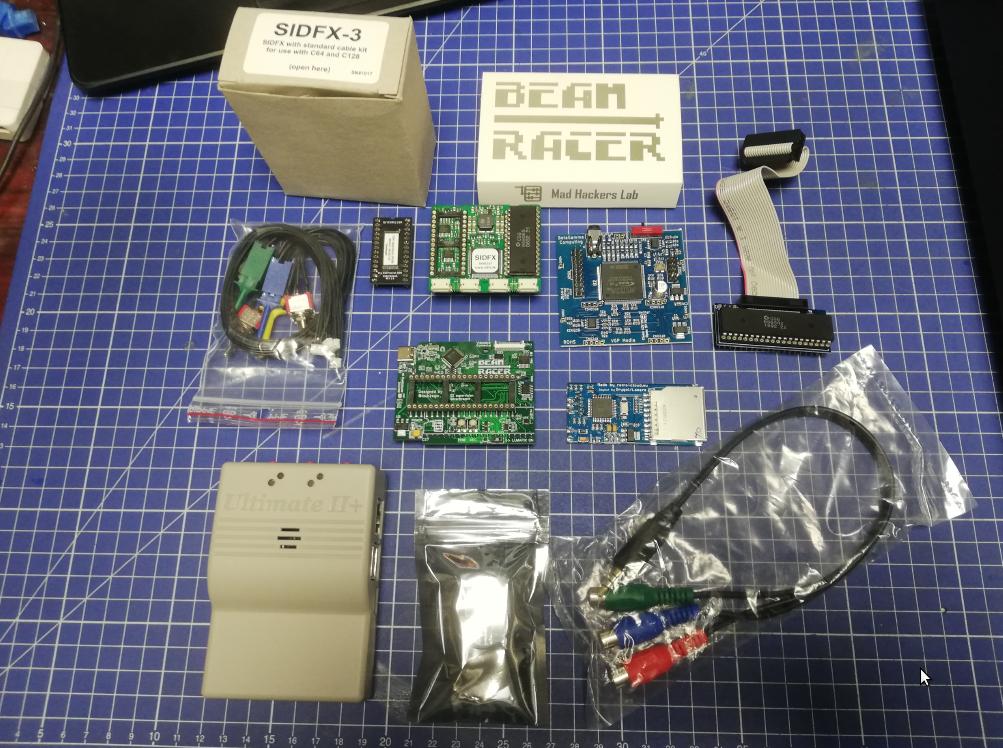 The list contains:
BeamRacer by MHL a.k.a MadHackersLab
C64 Video Enhancement by c0pperdragon
SD2IEC by retrohax.net
Ultimate1541 II+ by Gideon
Switchless ROM by DIYChris
More add-ons will be described later.
Mockups
First, I had to plan to squeeze all the above gear into a C64C case.
I've loosely put some of the PCBs to spot potential issues.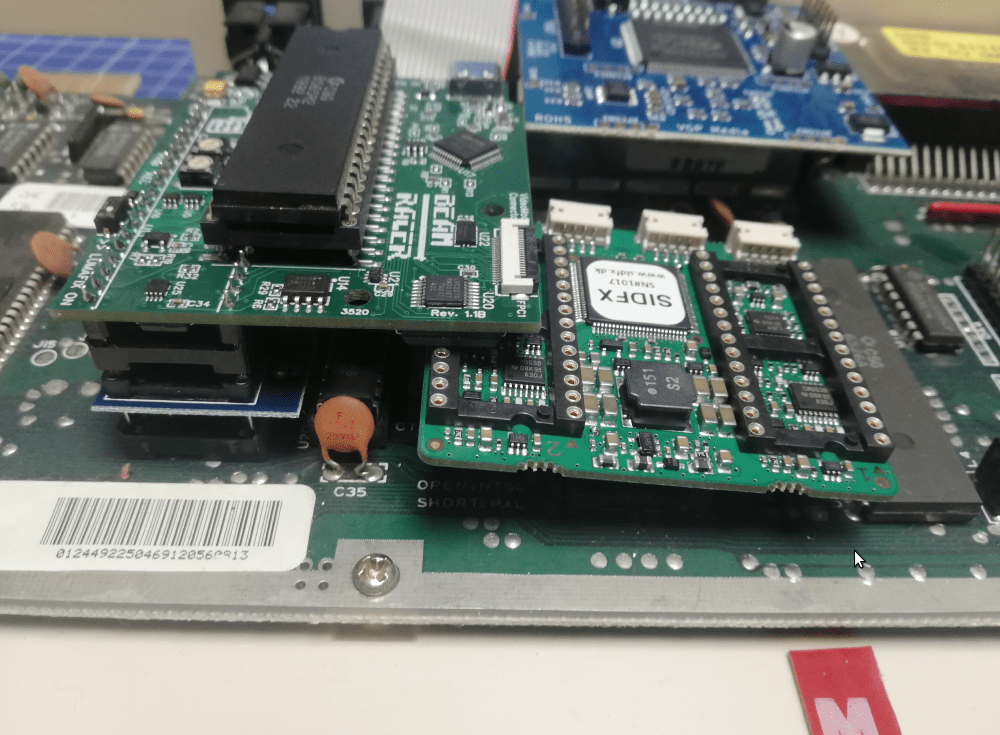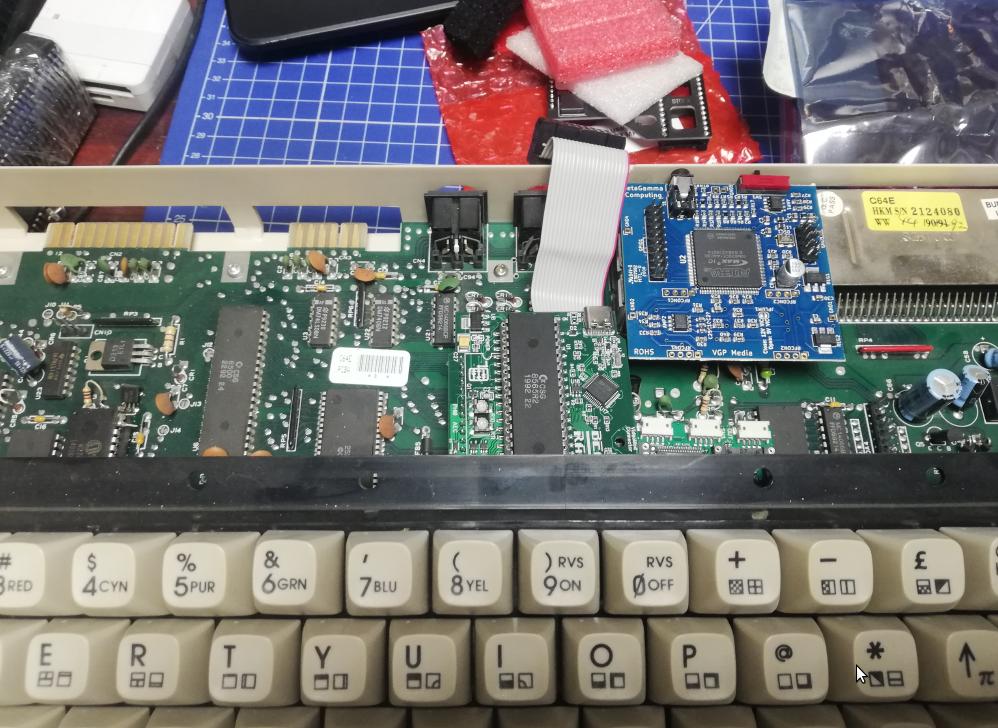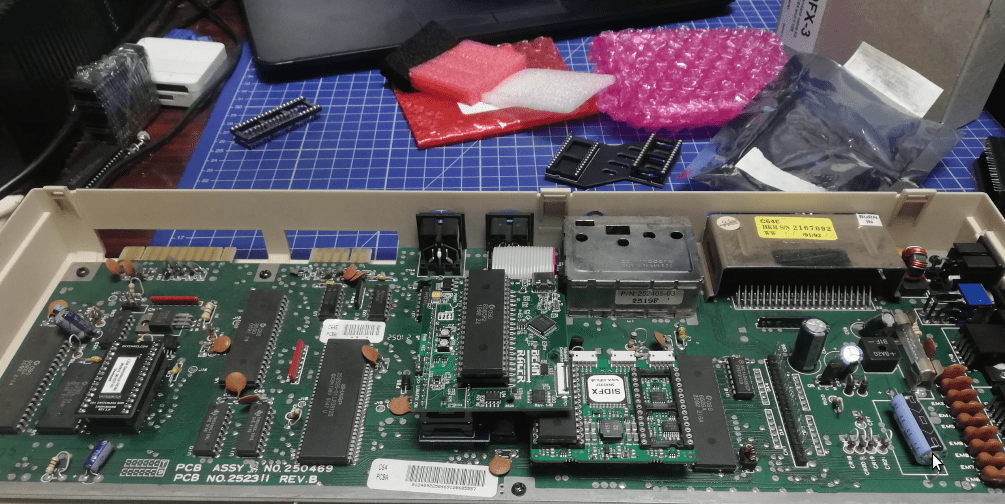 The first problem spotted … the case won't close lol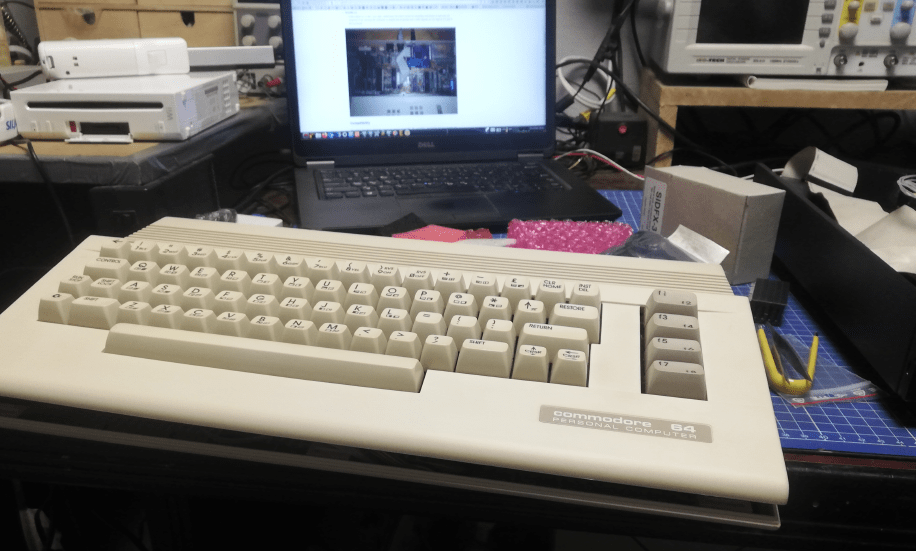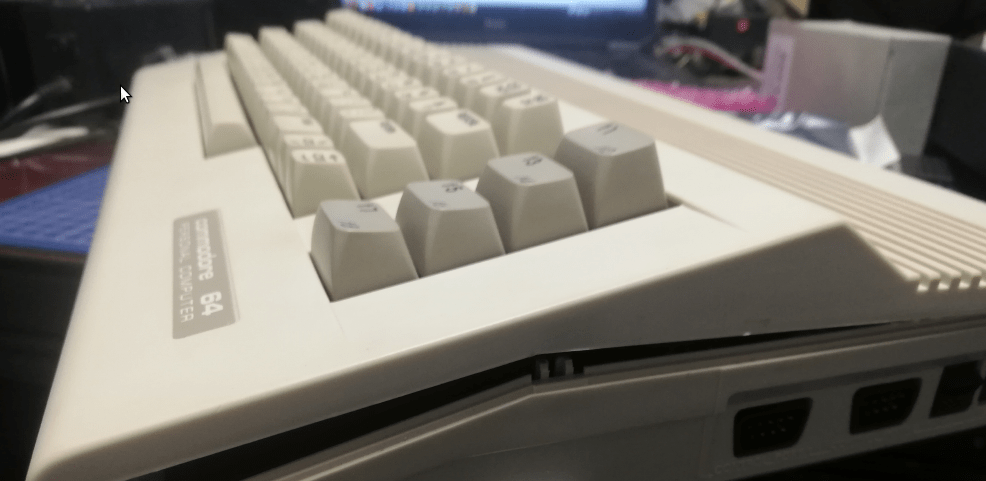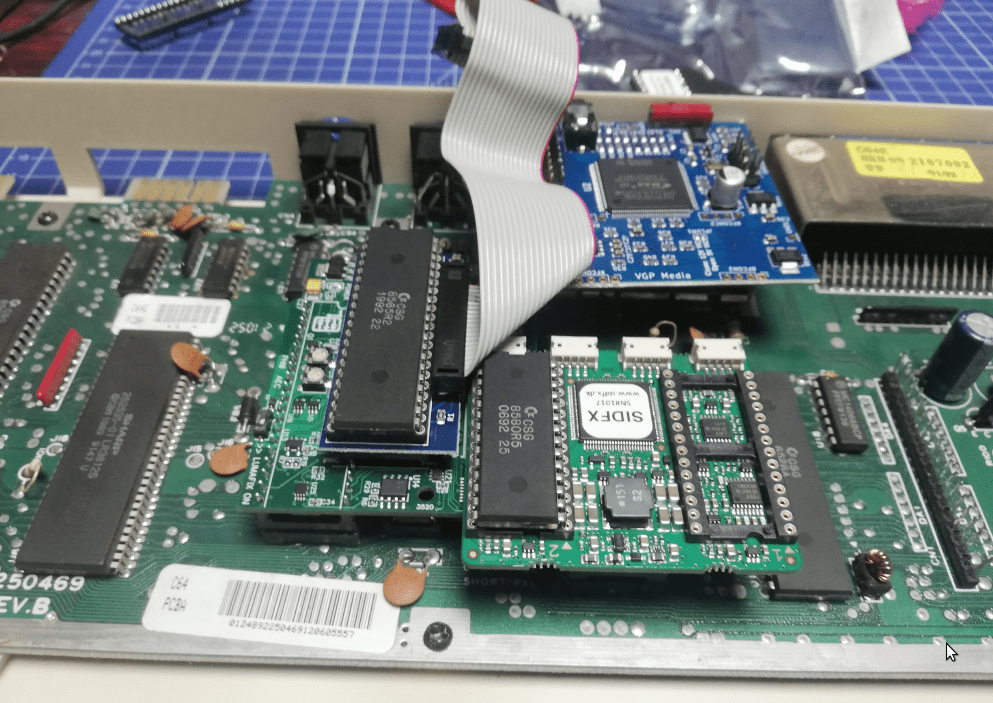 More tests with additional sockets.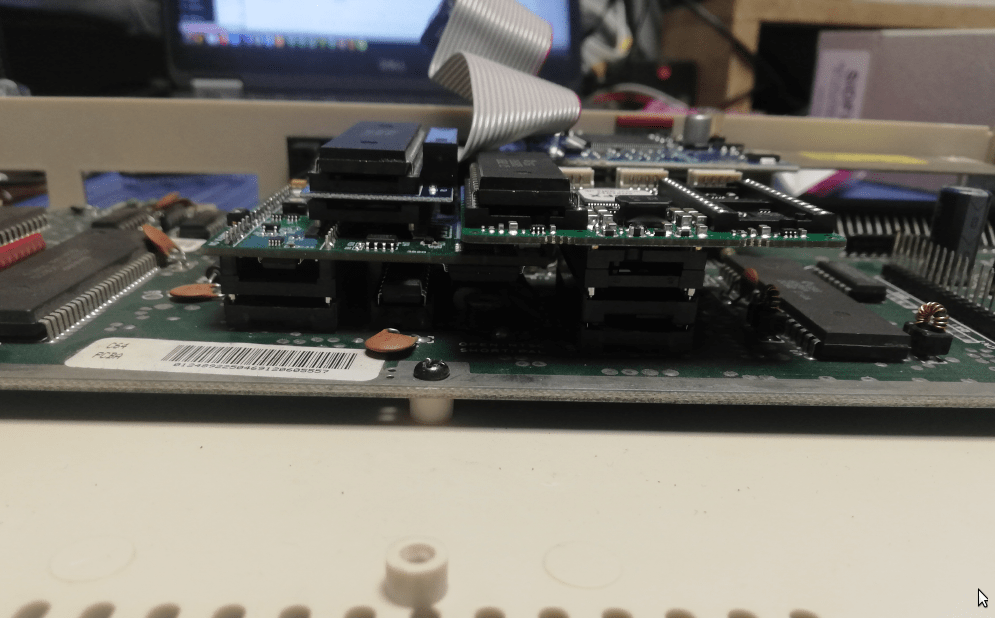 At this point, I didn't know that I will add a Mechboard64 to this project so I've experimented with original keyboards.
I've cut a part of a plastic bracket so Beamracer would fit nicely.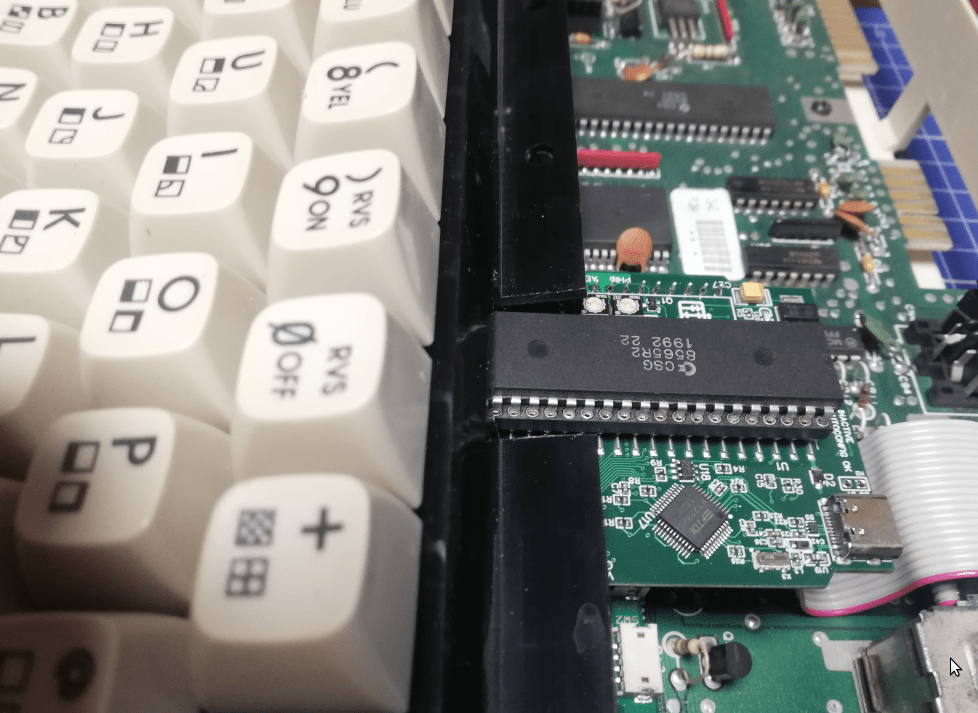 A moment later, I had to expand it to make room for SIDFX 😀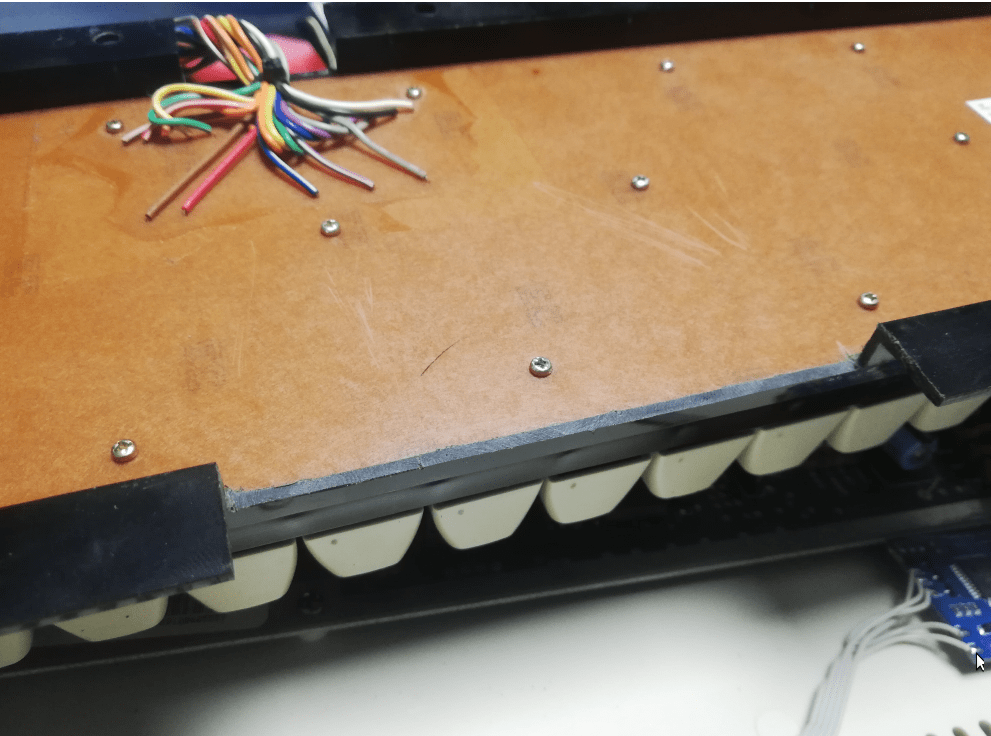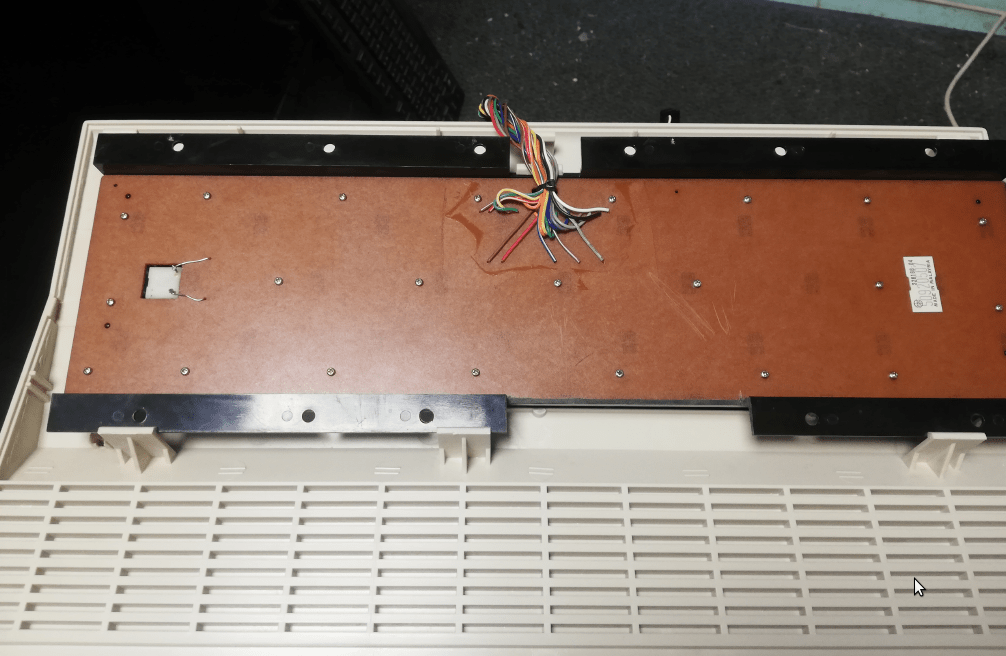 After the above mods, the case closed nicely.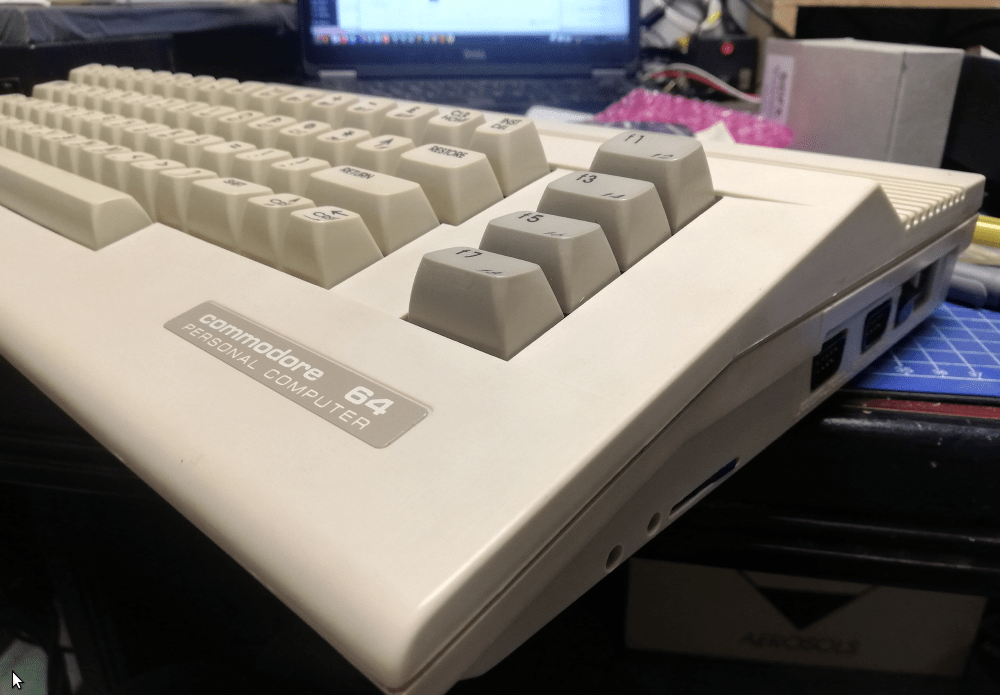 However, then, I didn't know that I will have to change a case type lol.
The one from the pic above is the type that holds the keyboard on special hooks. In the final version, I will be using the case that uses brackets to hold the keyboard screwed to the bottom part of the case.
C64 Video Enhancement
Let's start with the c0pperdragons mod that spits out Component video signals. The advantage this mod brings is that Component signal results in crisp picture quality. Bob of RetroRGB talked about it many times on his YT channel.
First, I had to remove RF modulator as this mod replaces it.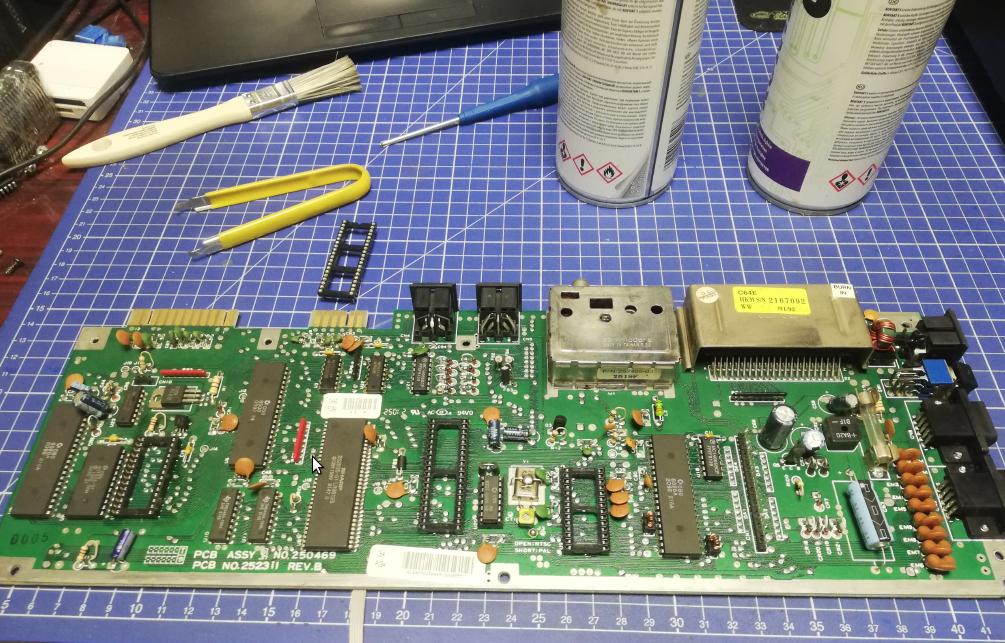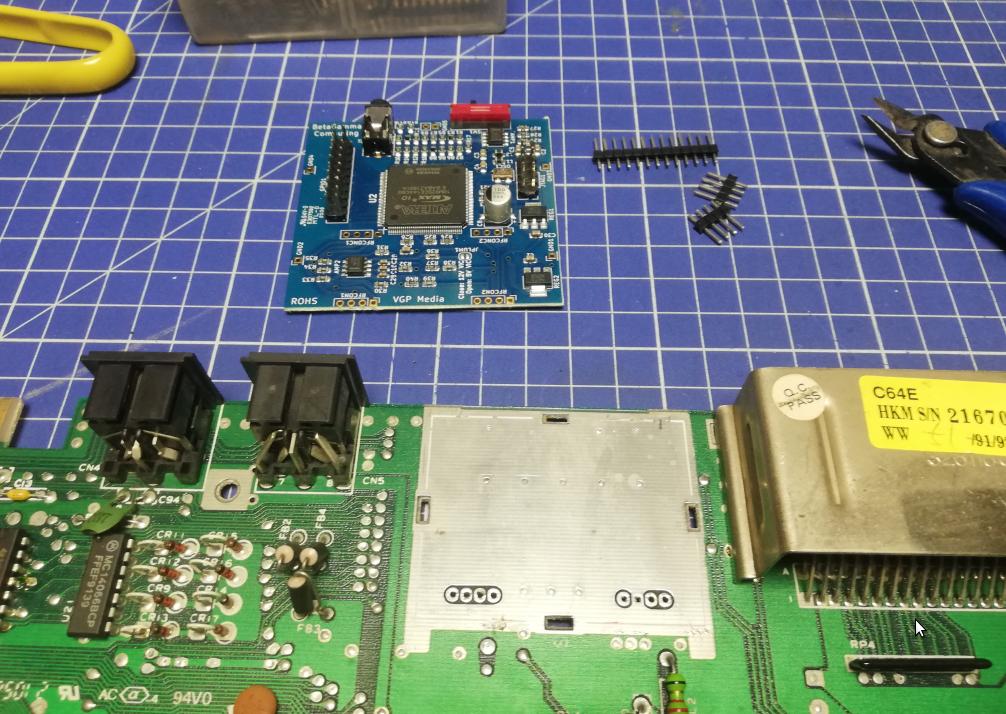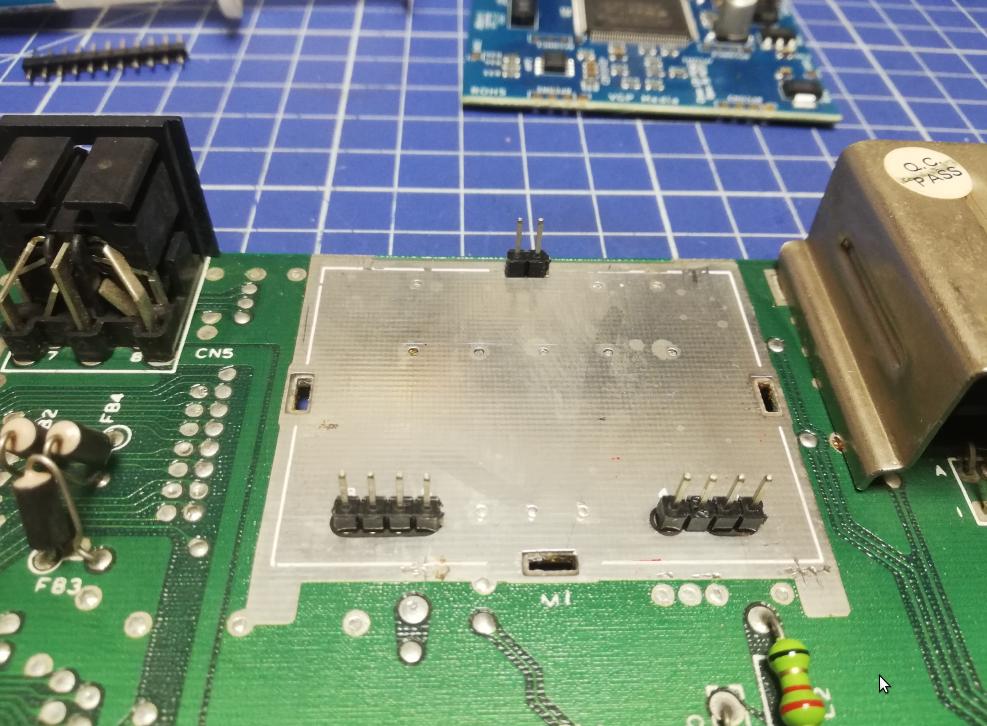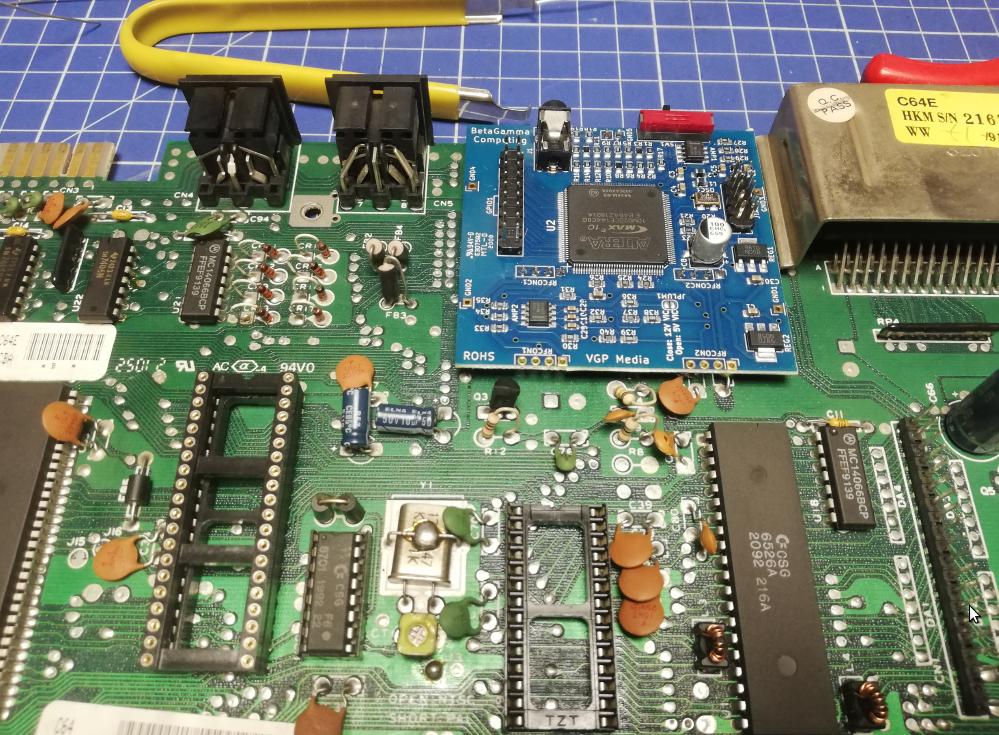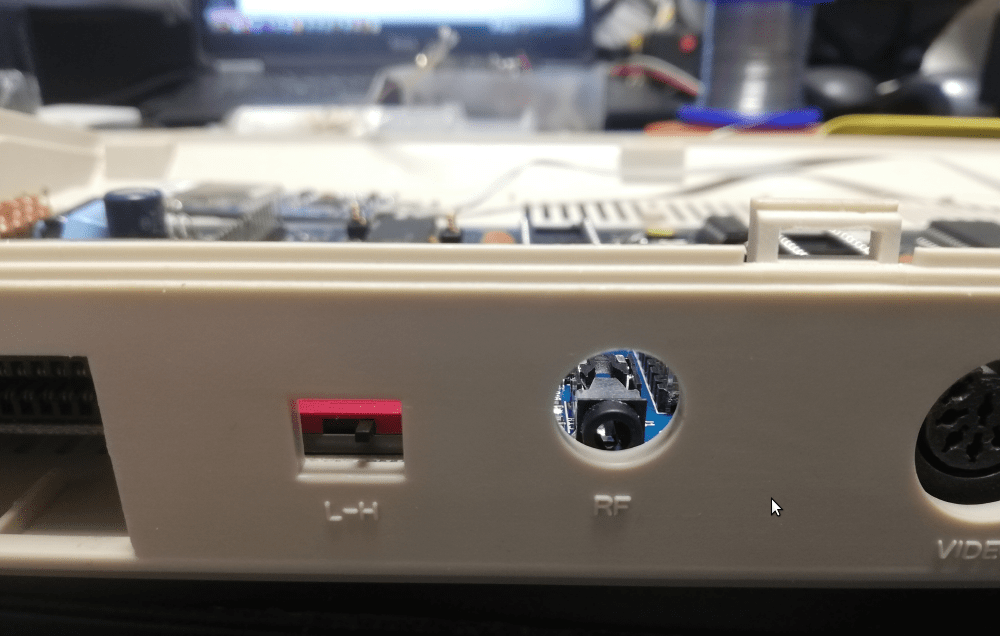 Soooo, I've used a longer variant of gold pins 🙂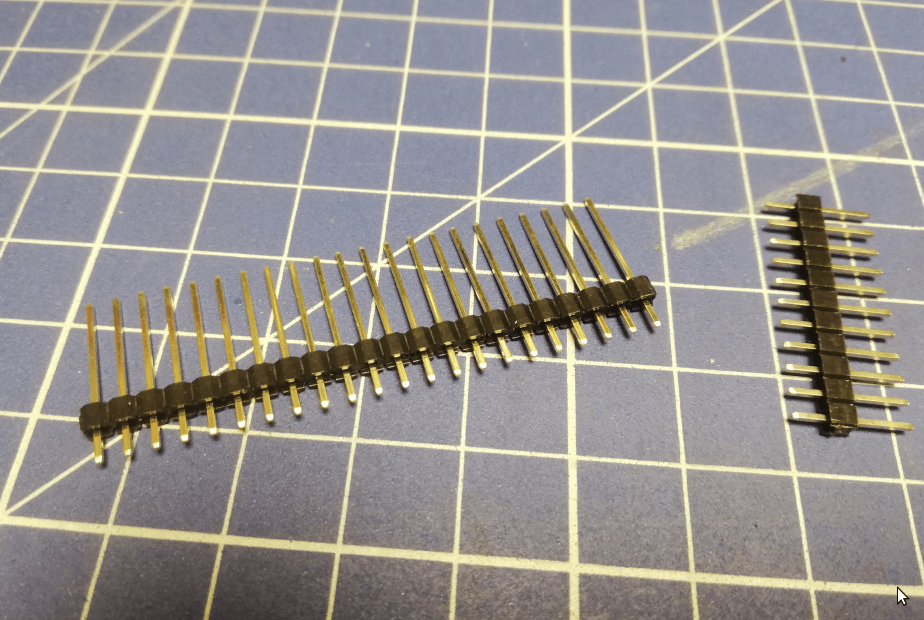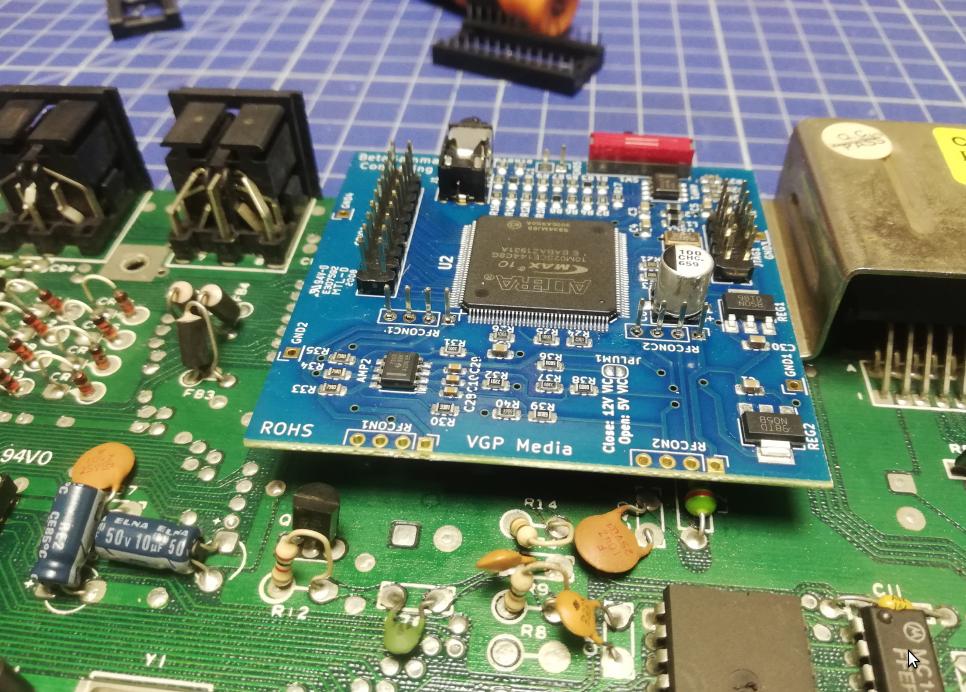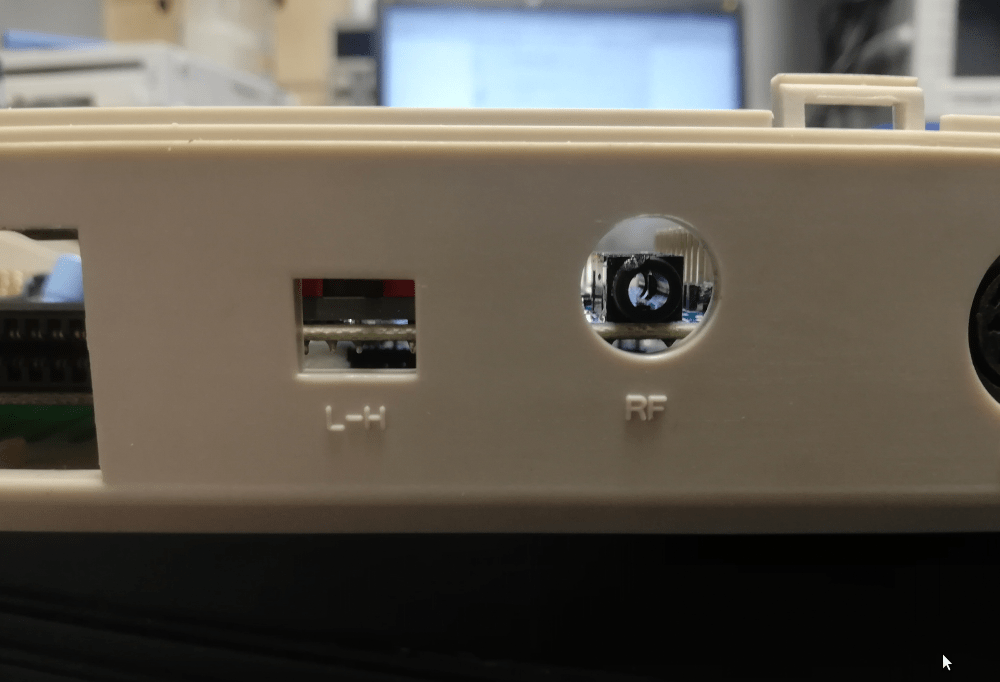 Meanwhile, I've cleaned the edge connectors because my OCD kicked in lol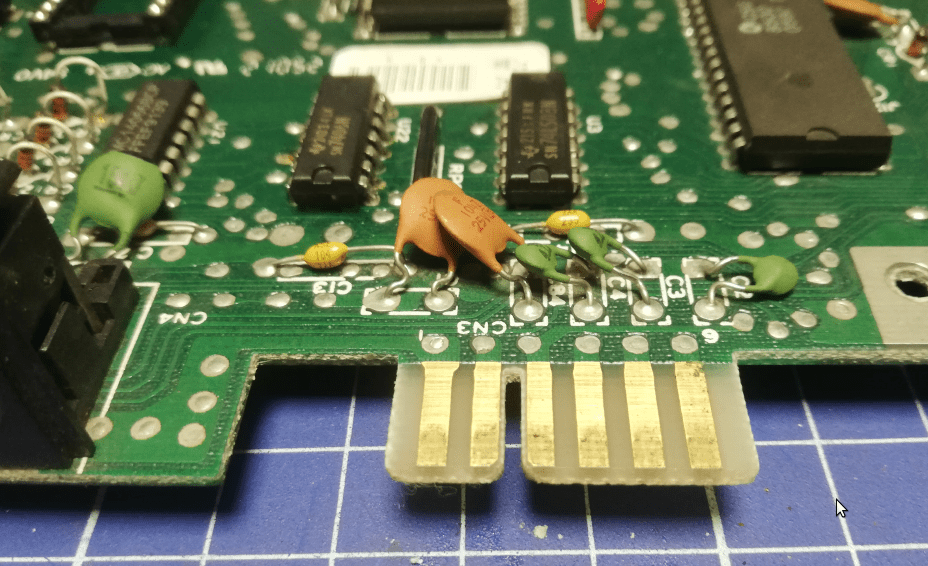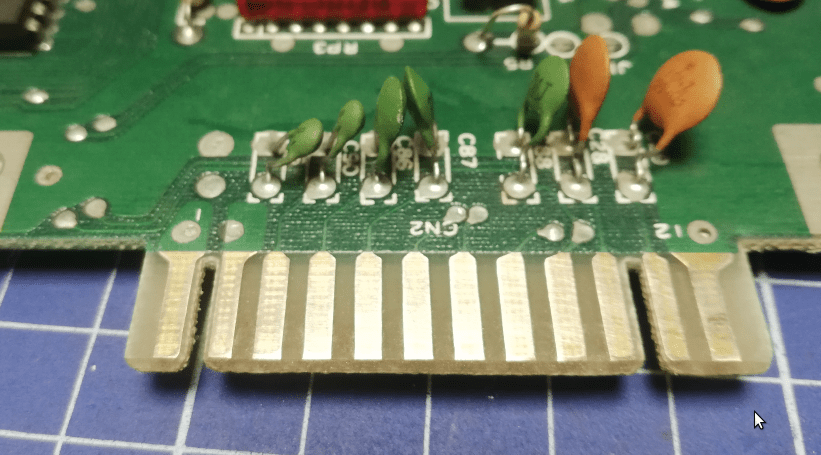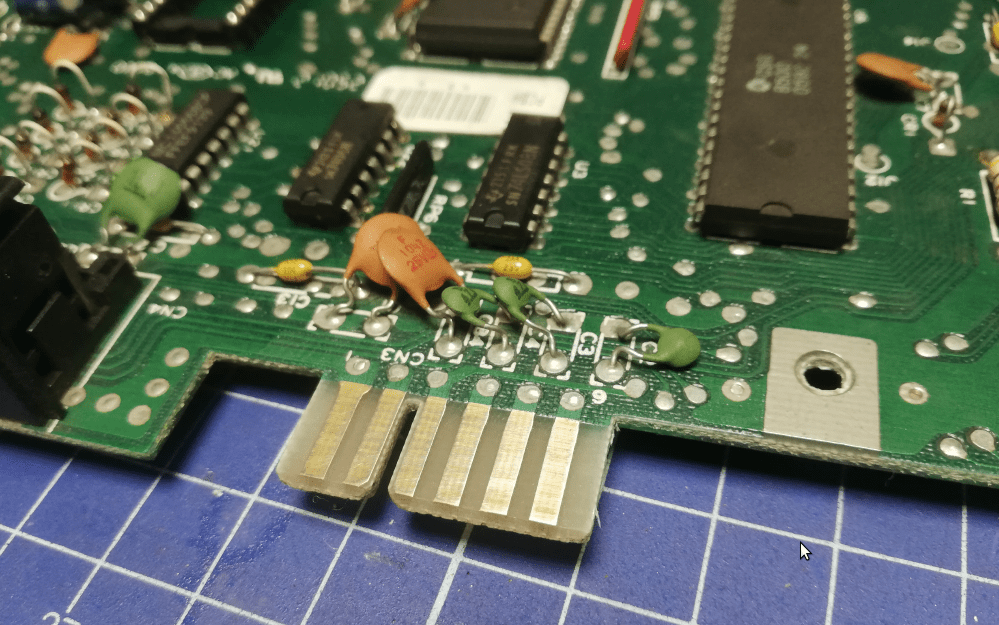 BeamRacer
Next on the list is BeamRacer but since VIC-II and SID are pretty close to each other on a shortboard, I had to address both mods.
I've ordered a BeamRacer, C64 Video Enhancement, and a flex-wire adapter to connect 'em both.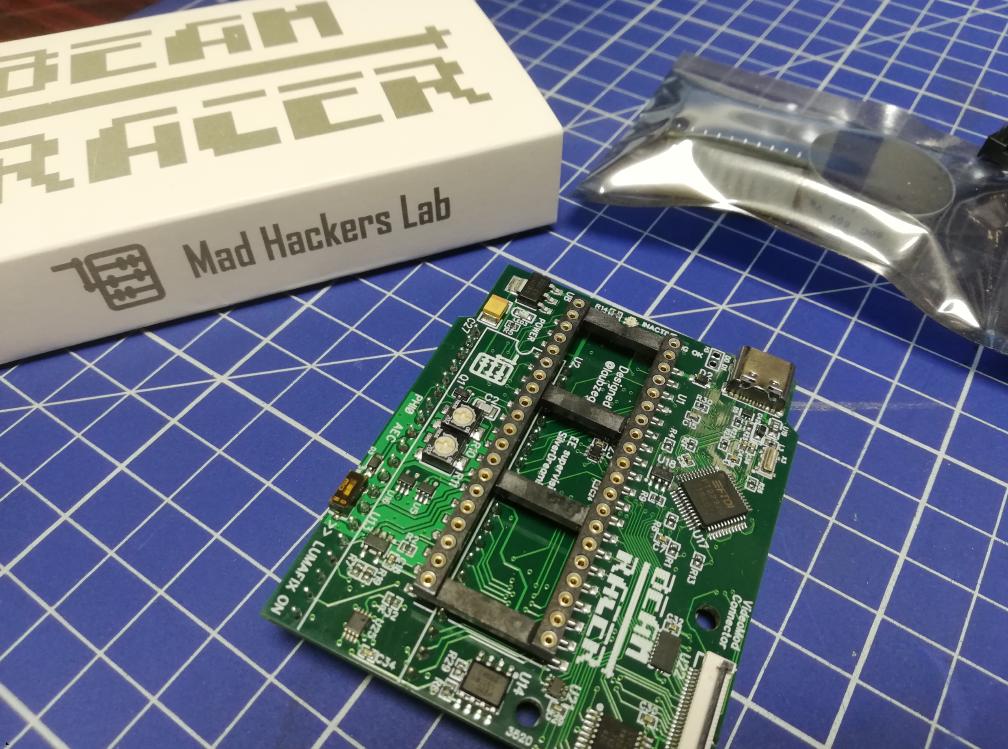 However, I had to replace the original chip sockets with the ones that accept round pins – the so-called precision sockets.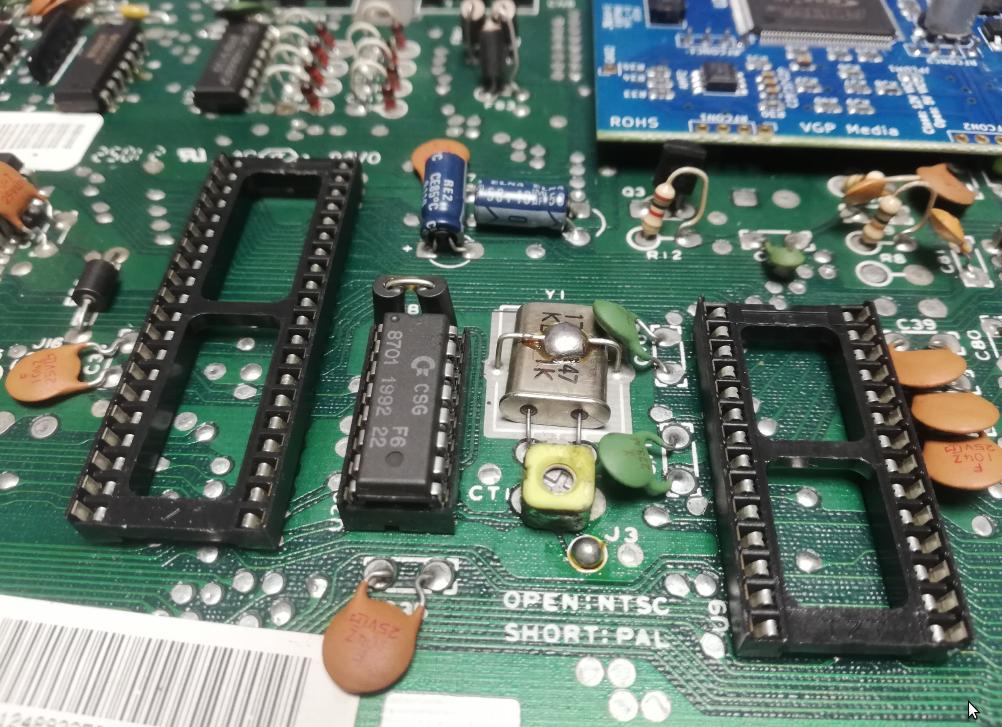 <here goes the sound of a magic wand borrowed from Harry Potter lololol>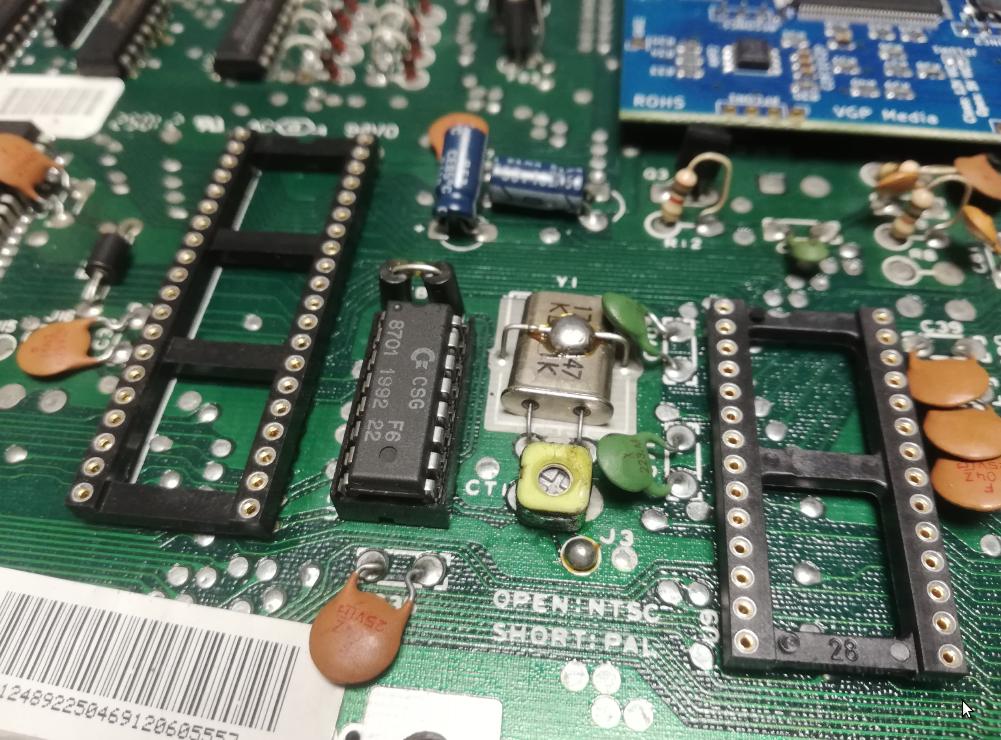 To sort out heights and collisions I've used a few sockets and then installed the mods.
SIDFX received a piece of Kapton tape to prevent accidental short circuits.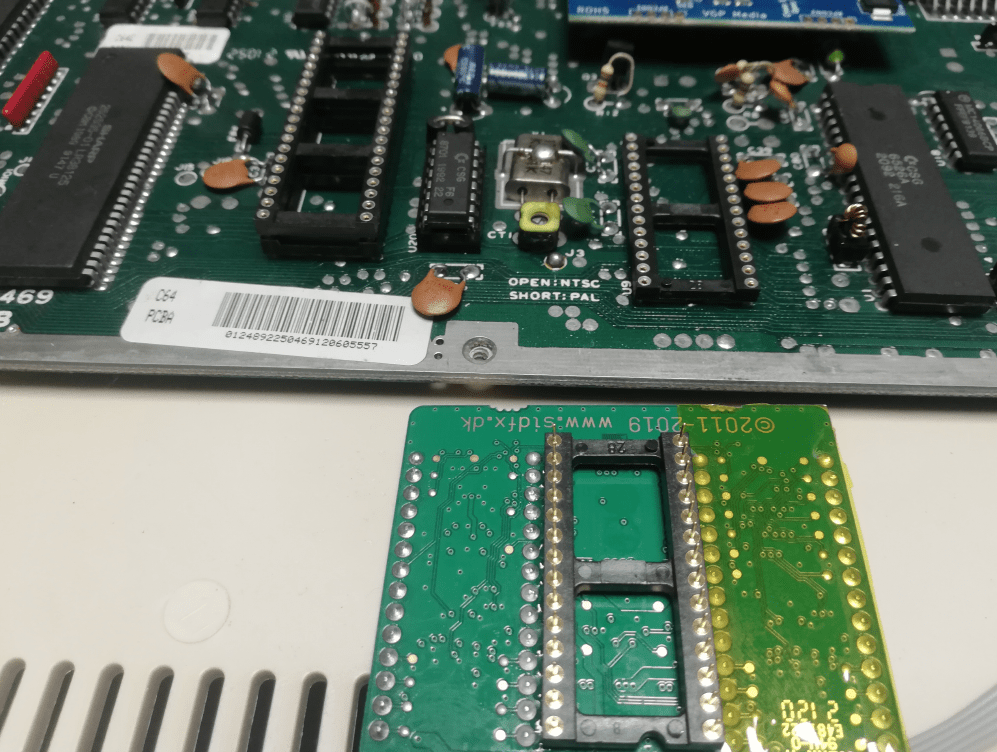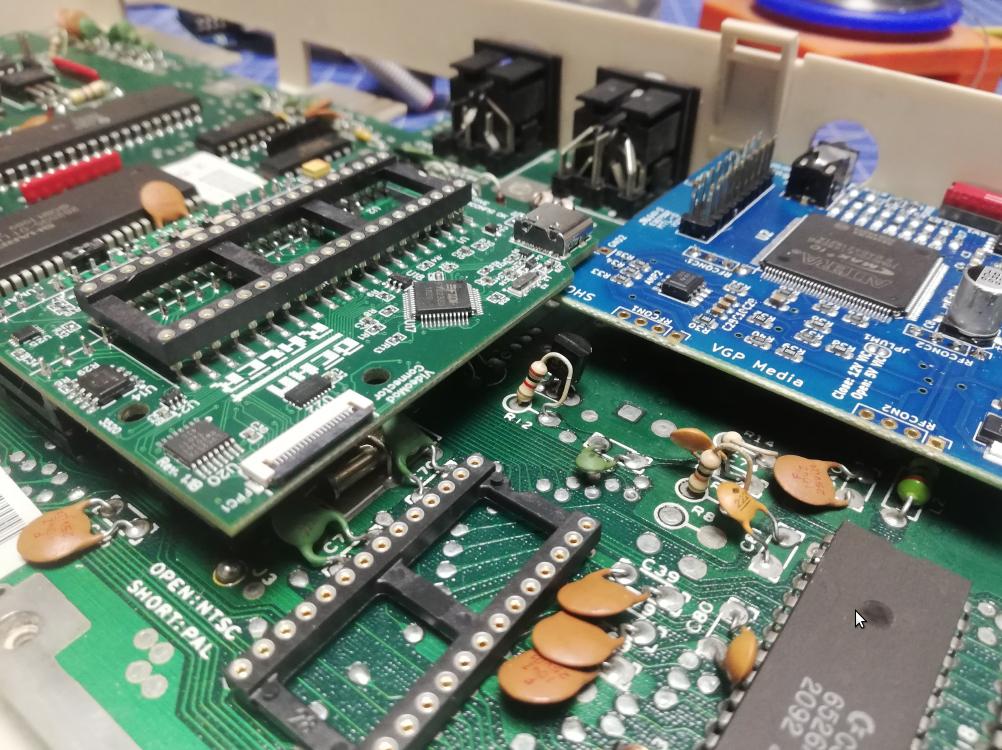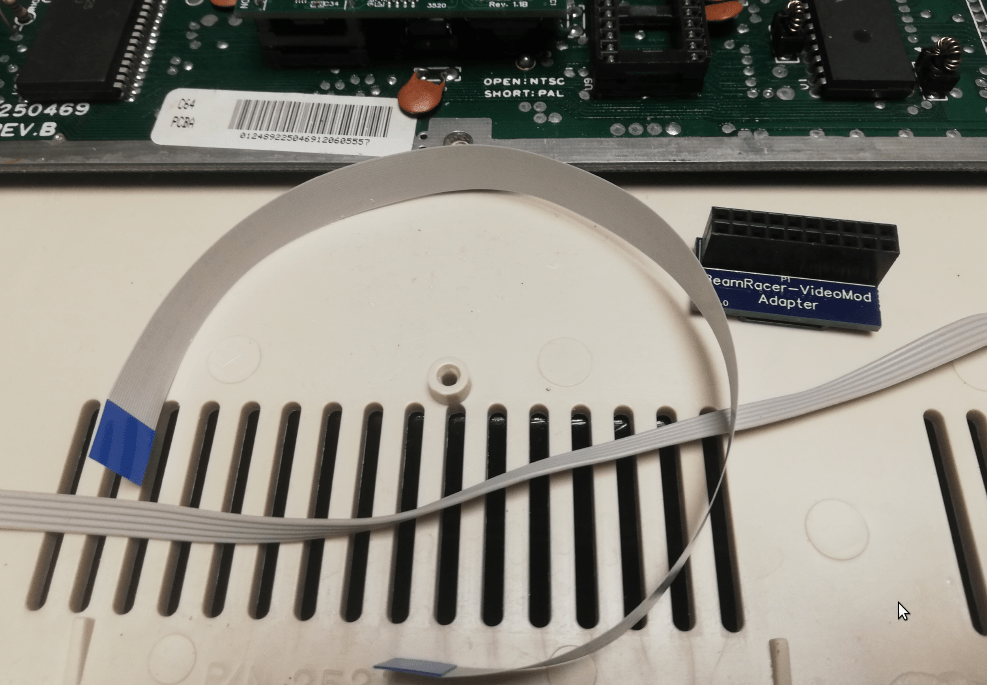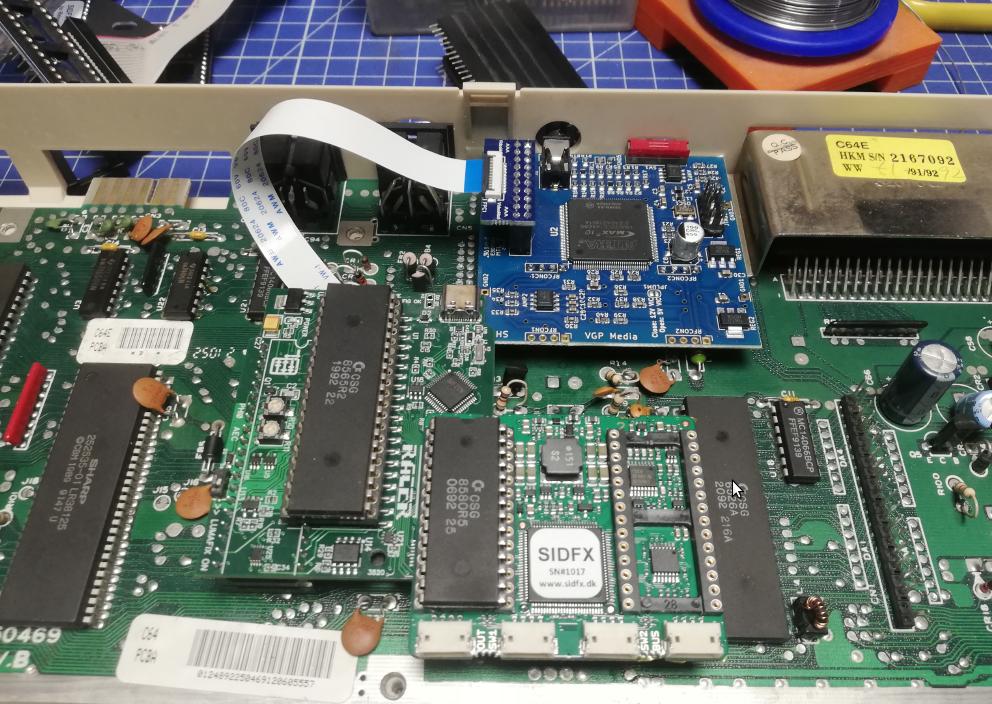 Once that was connected, I had a while to test the video output and I must admit that I was amazed by the results!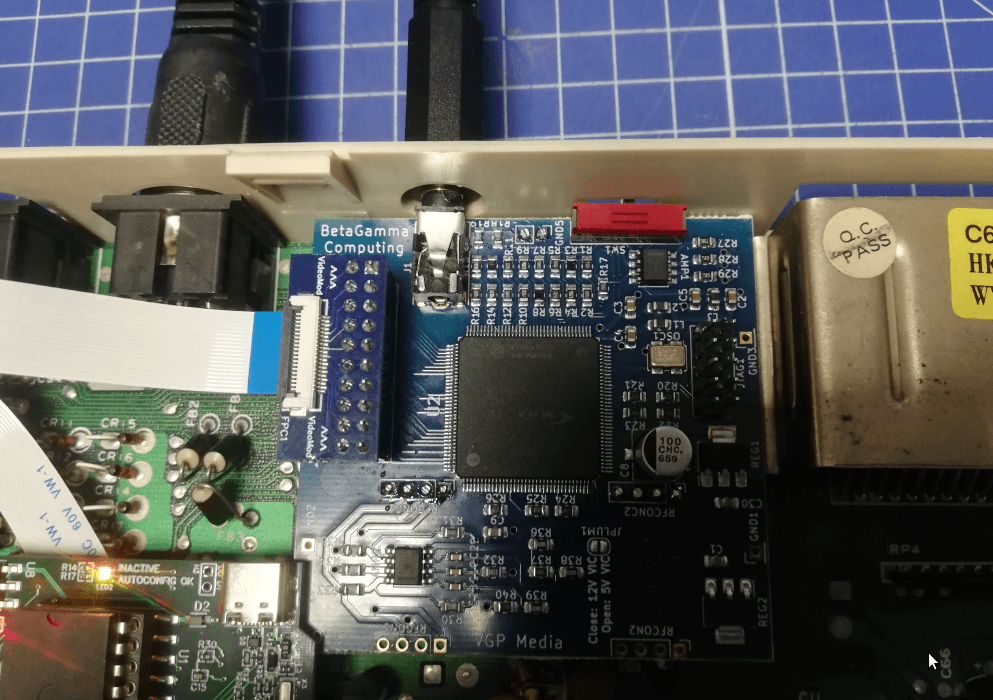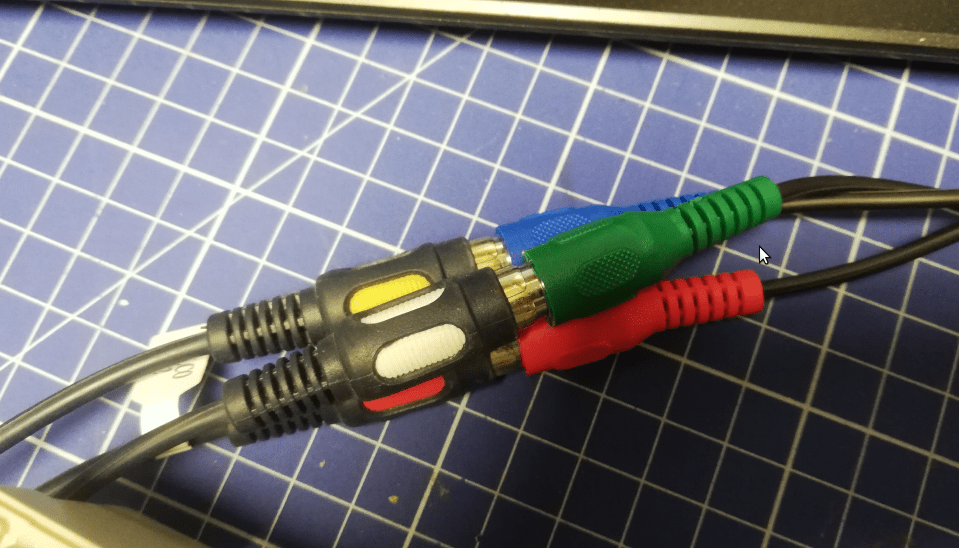 Component video output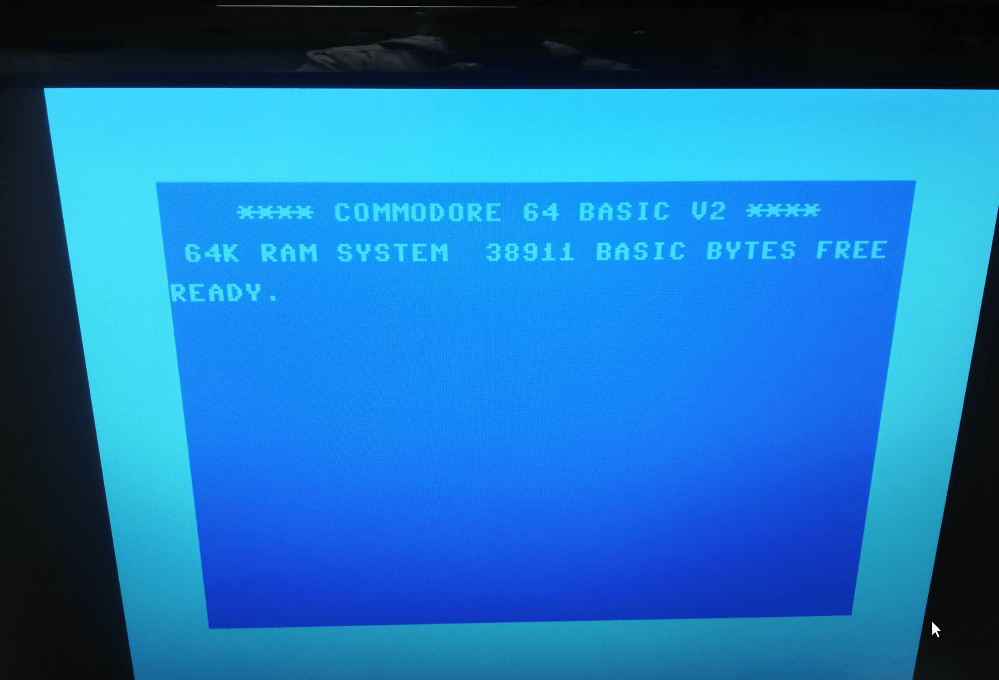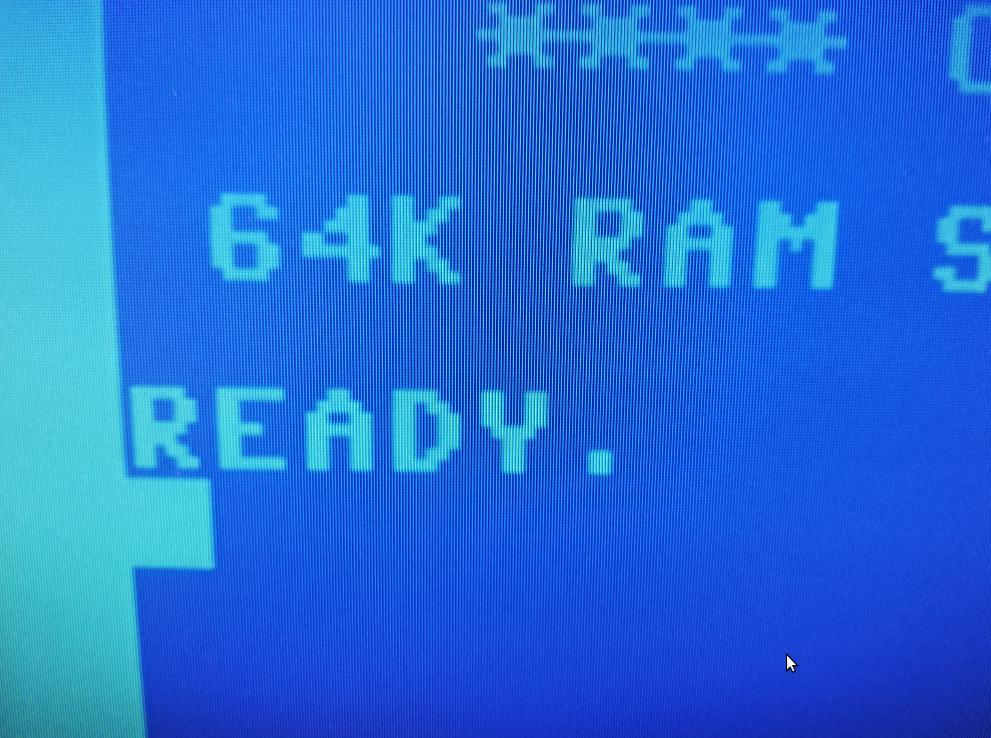 Standard video output through the DIN socket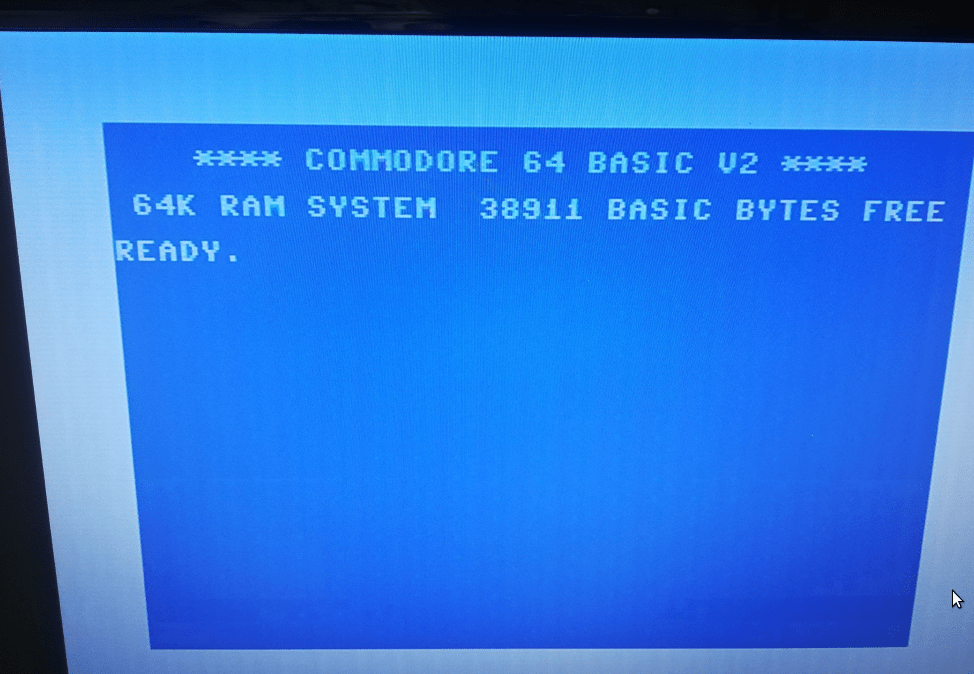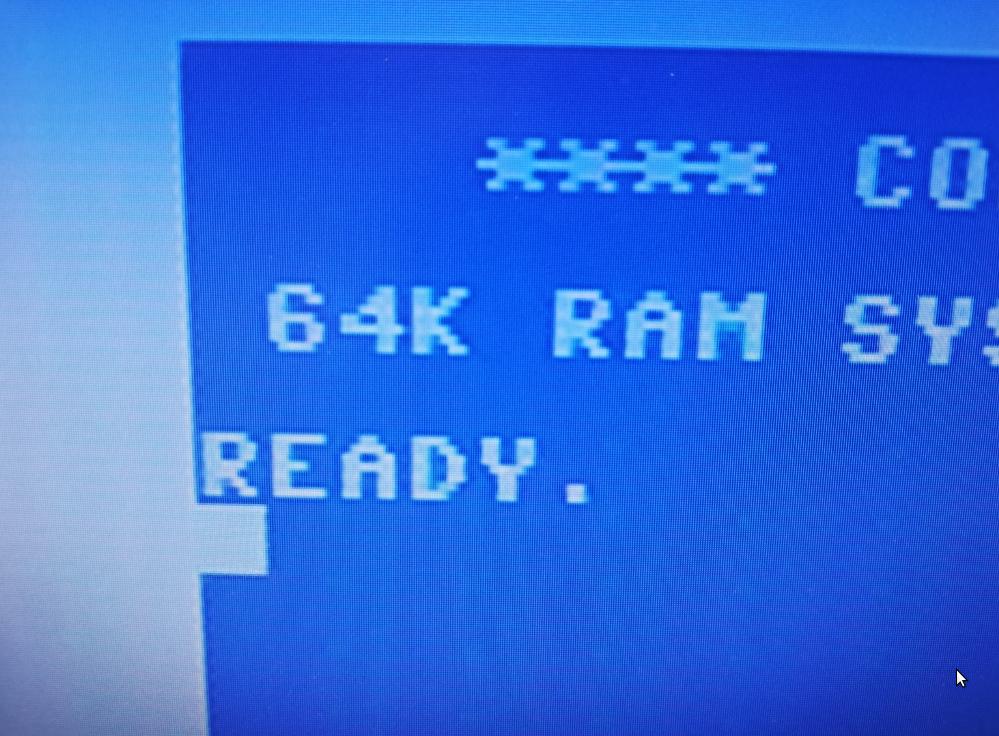 I've put a spongy tape to kind of "separate" PCBs just in case.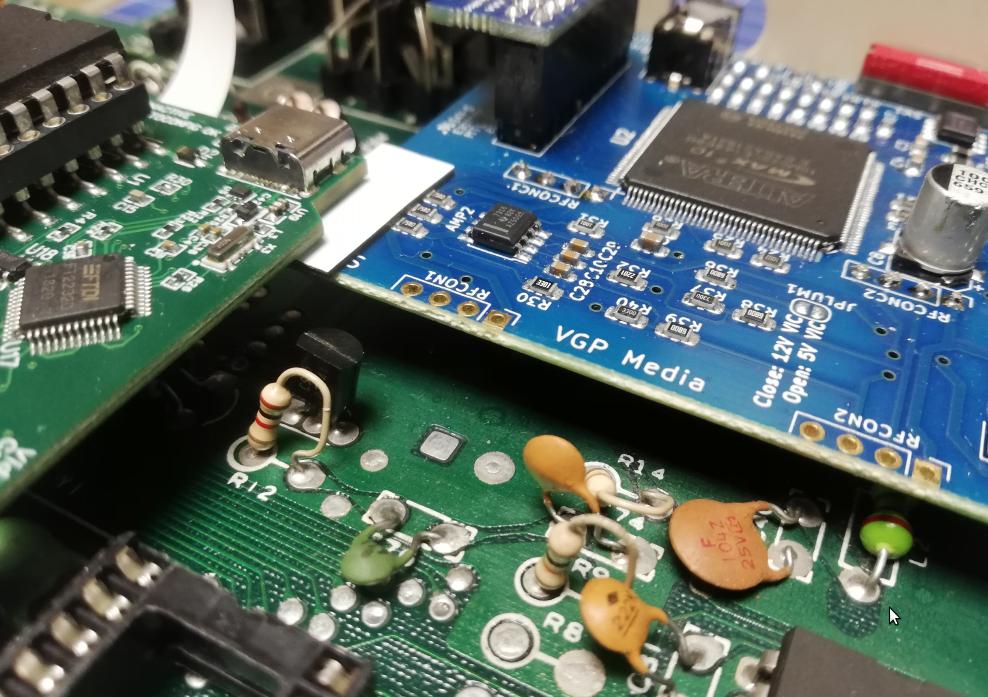 Switchless Kernal ROM
This piece was ordered from DIY Chris and it is just awesome.
The idea behind this mod is to utilize the RESTORE key on the original keyboard to switch between two different Kernals. For example, stock Kernal and JiffyDOS (remember about the license!)
Here is how it looks.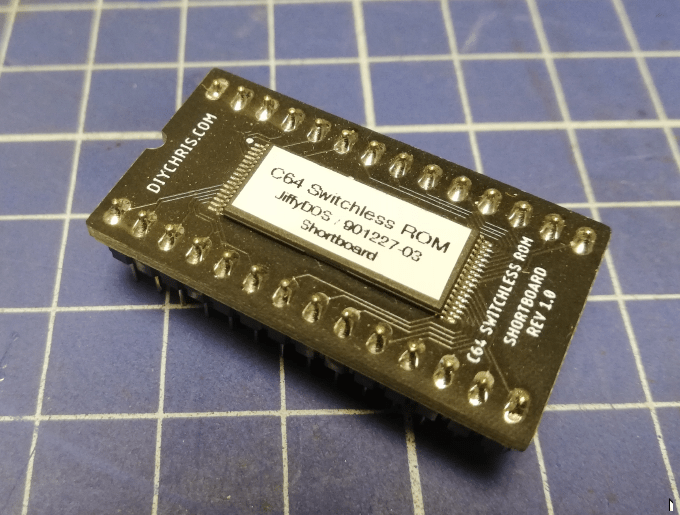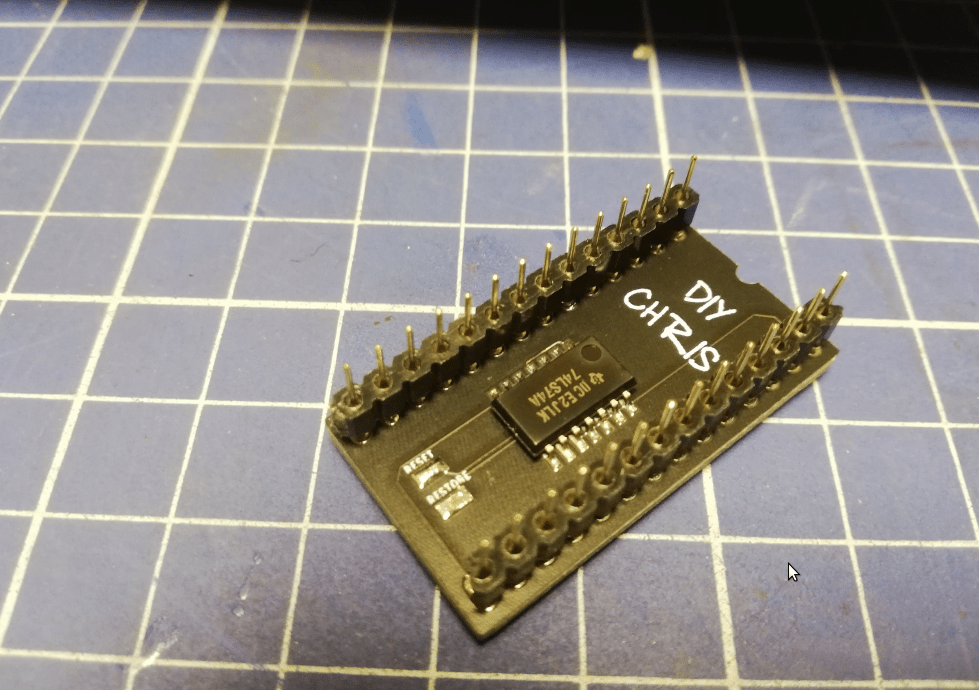 The installation is pretty straightforward. All I had to do was to connect a wire to a solder point just above R3 on the motherboard, and the second wire next to a KB socket.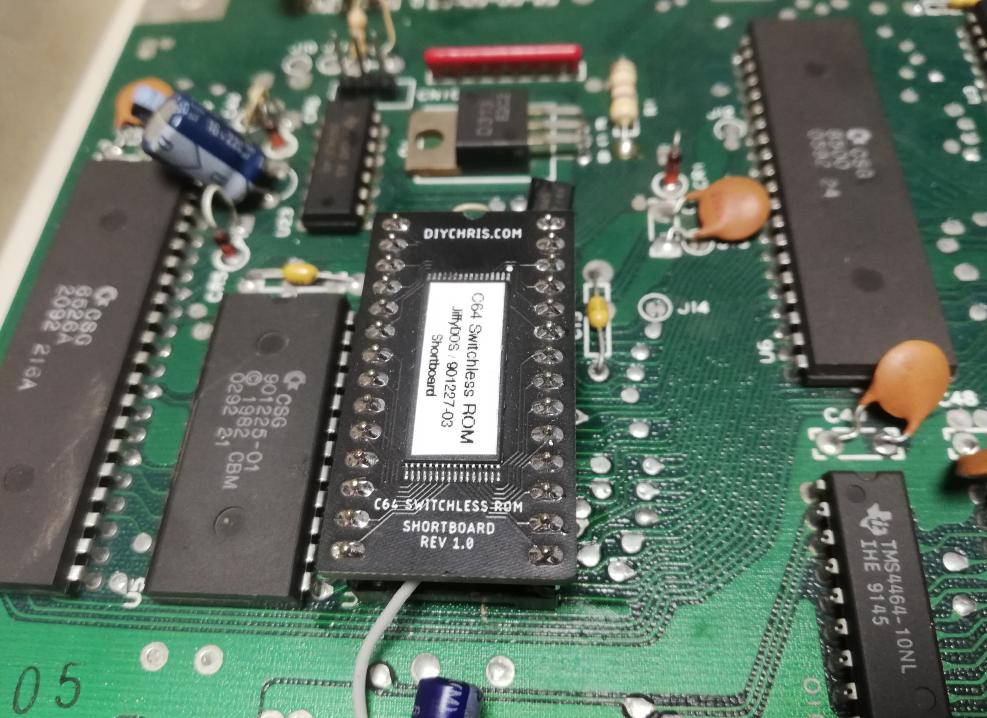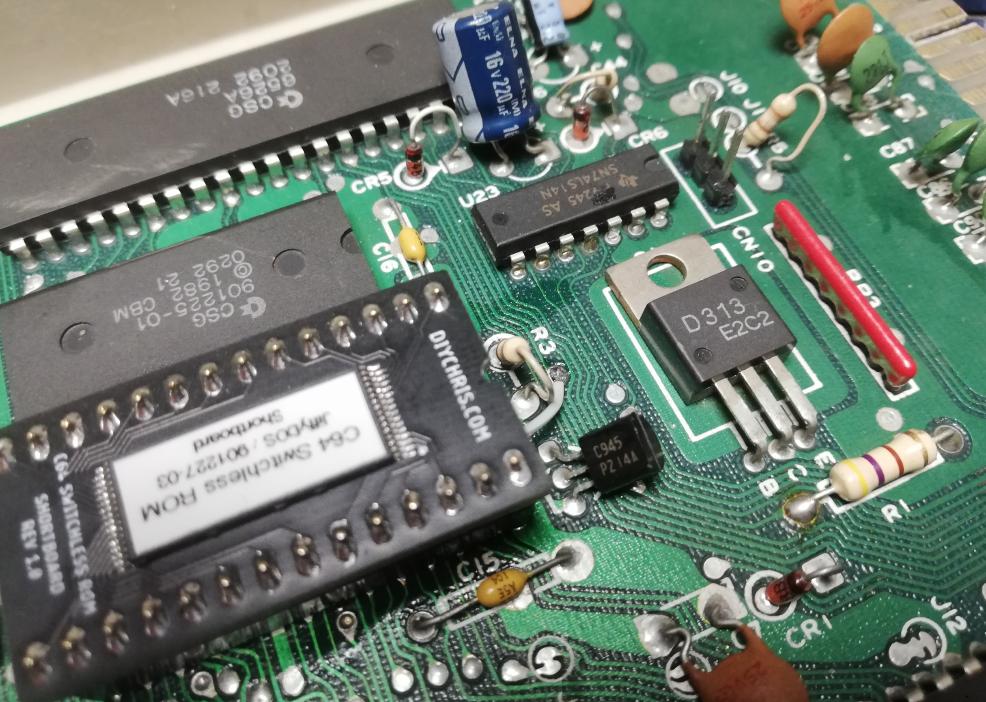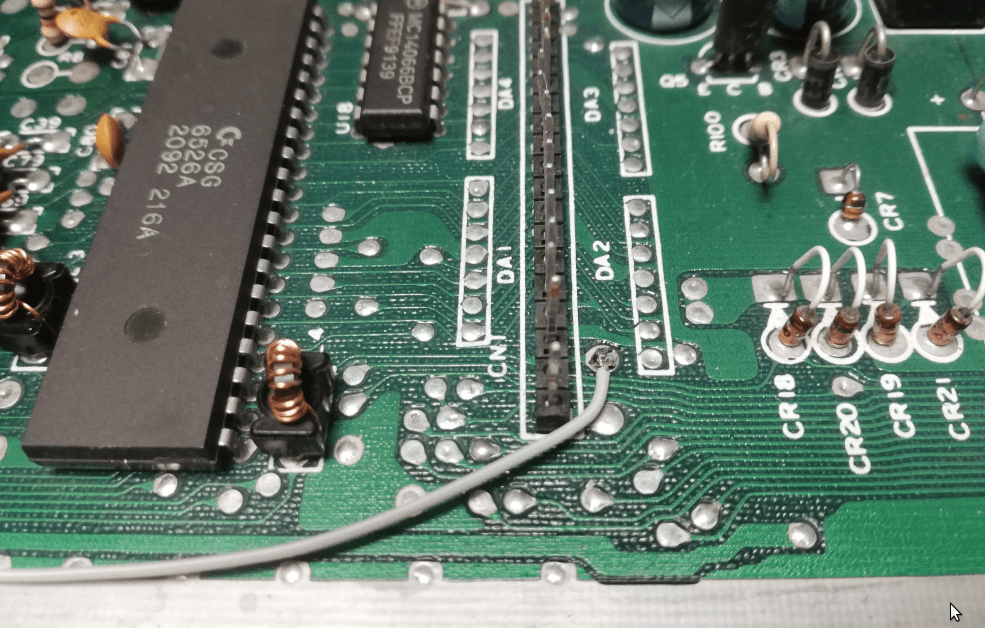 SD2IEC
Since I used to manufacture SD2IEC a lot in the past and I made a lot of installations that were described on this blog many times, I'll skip the description and just paste some pics. To all of you guys asking why I am not manufacturing SD2IEC anymore, the answer is simple, the price for Atmega644p has risen from 1-1.5 USD to 25+ USD 🙂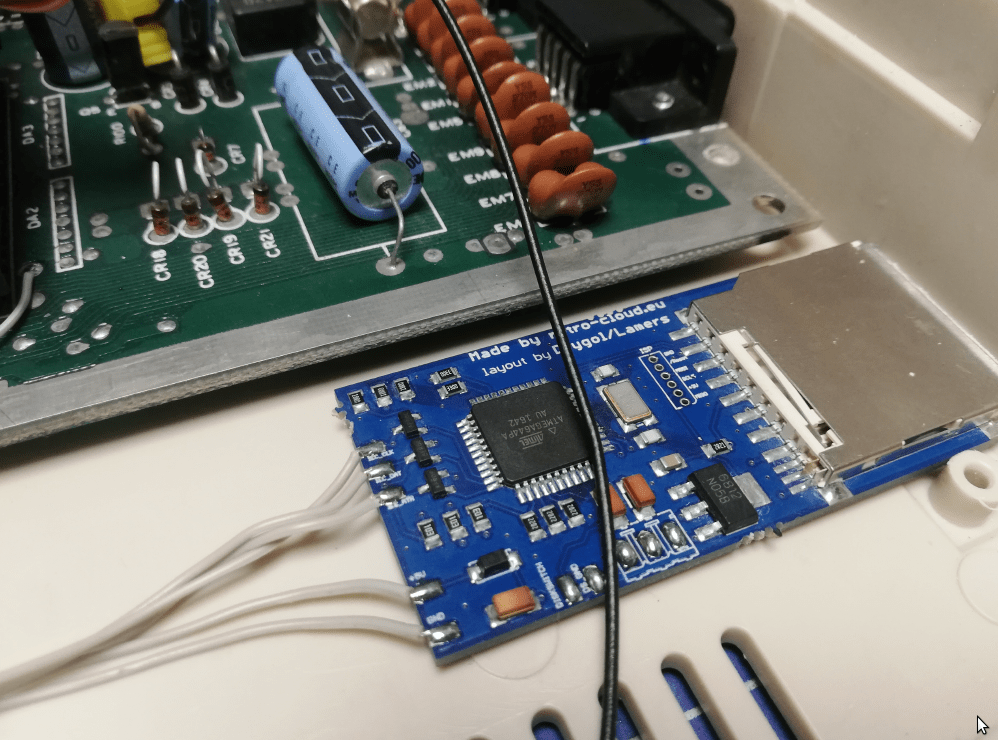 SIDFX
Next, I was able to finalize the SIDFX installation.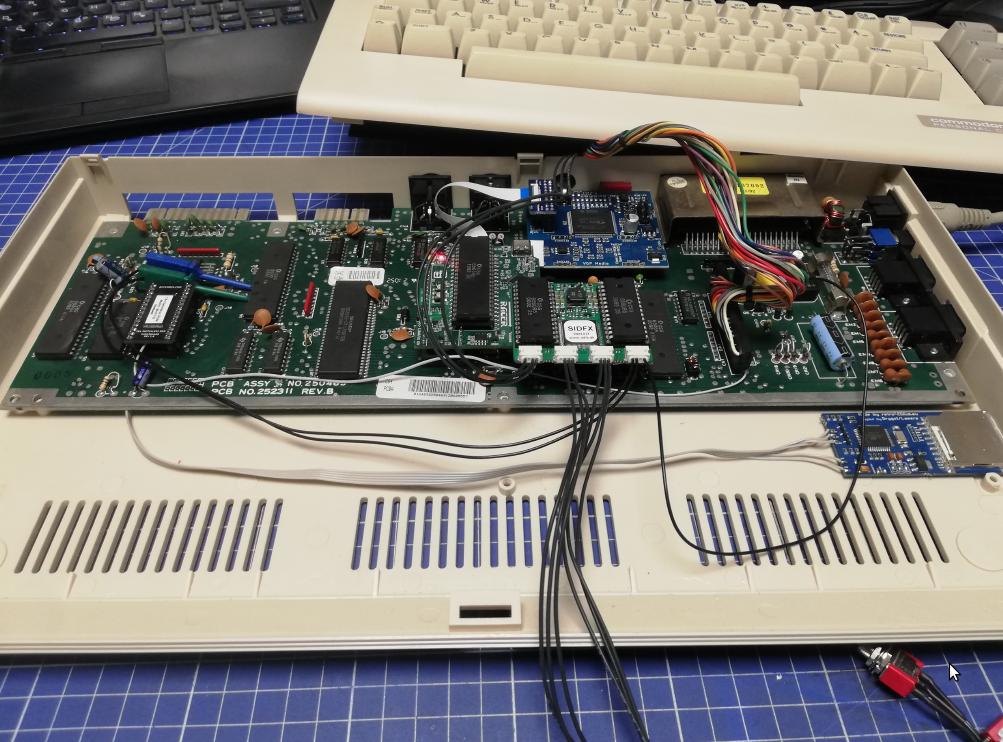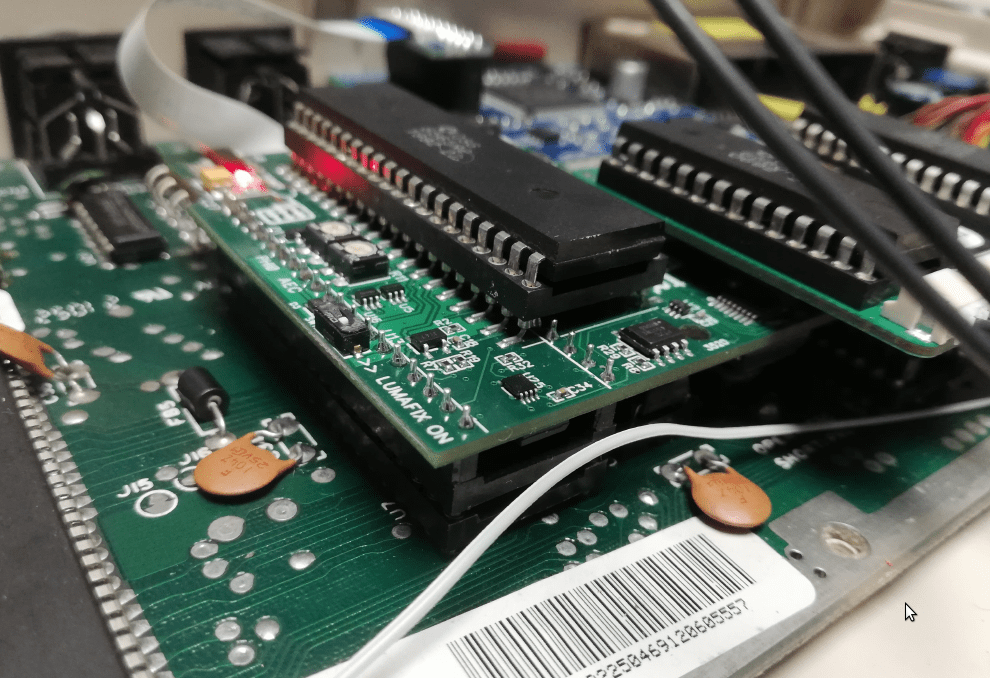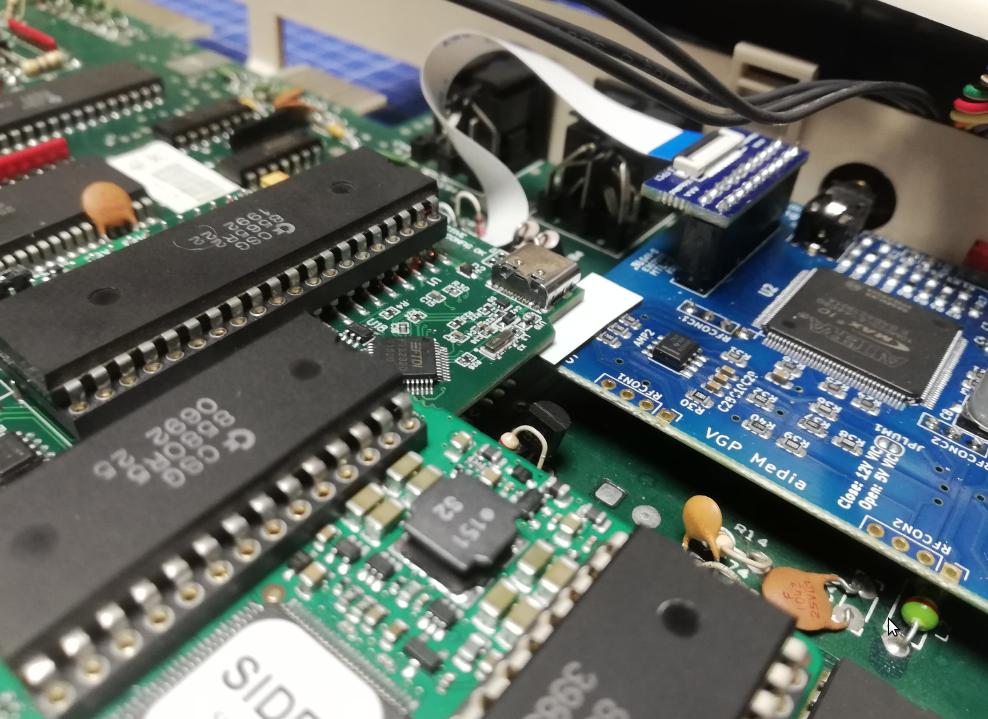 The end of part one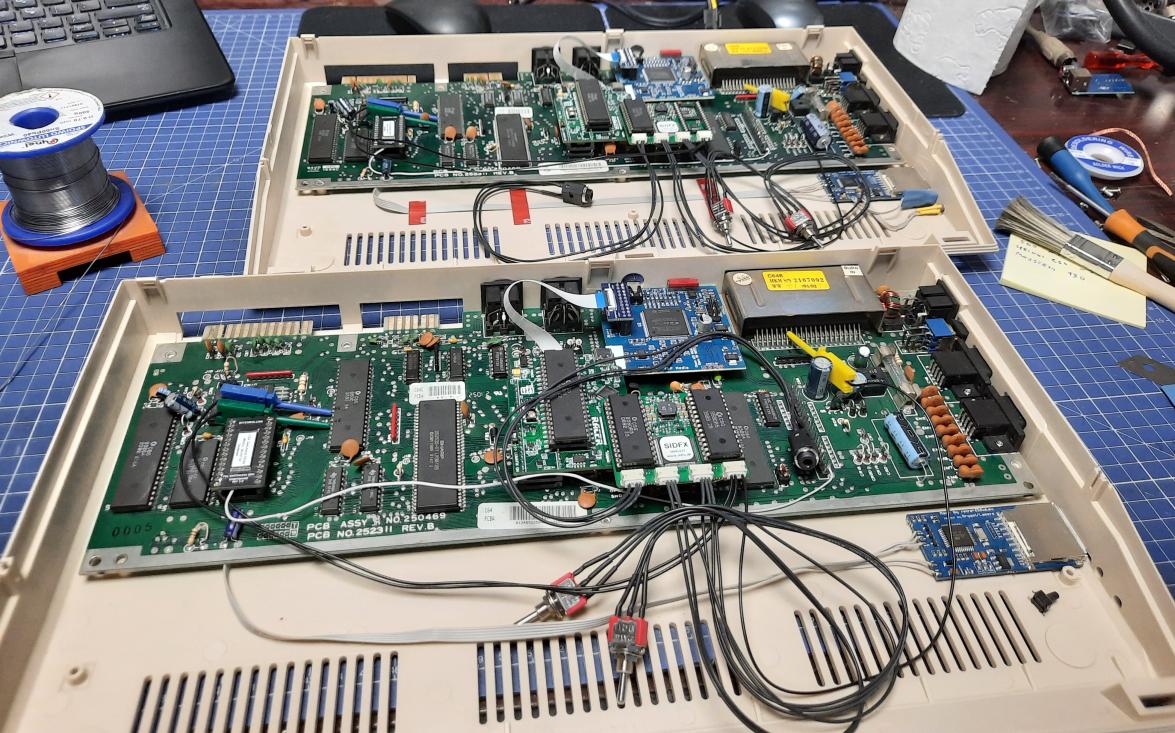 Below is an overview in a form of a short video.
Outro
If you want to get the retro gear I am manufacturing or hardware modules, visit my shop -> https://retrohax.net/shop/