… or changes, changes, changes
Intro
Once again, I owe you guys some info about recent changes and what is going on in general, hence this website update post.
Shop
Some time ago, I set up a pop-up banner on the front page.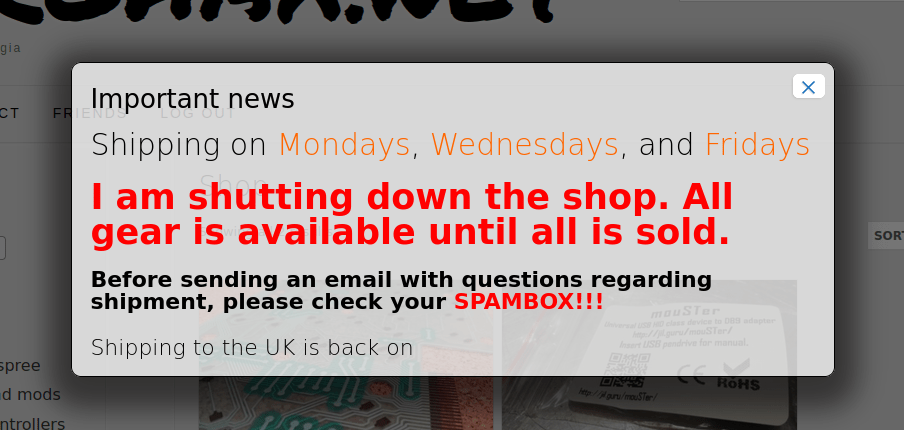 Yes, I decided to shut down the shop. This is due to various reasons but mainly, because of heavy sales drop.
I also would like to focus more on the blog section and interesting projects that are still waiting to be covered here. Not even mention that there are tons of computers waiting in the queue.
Currently, Amiga membranes are the only products that are left to be sold.
If someone is interested in bulk orders of membranes, keyboard springs, or other gear that I had in my shop, feel free to contact me via email – contact AT retrohax.net
Most probably, the shop section will remain (not as the front page, though) in case there is a new batch of mouSTers but the website, in general, will be slightly modified. This takes us to another topic – the mouSTer
mouSTer
As you might've noticed, the latest batch of mouSTers is sold out. At this moment in time, I don't know if it was the last batch or if there will be another. Willy, the man behind this project, is looking for a convenient way to manufacture them in smaller batches. If he succeeds in this task, the shop section will continue to sell mouSTers, however, this might be the only retail product on retrohax. We will see what the future brings.
If it is about firmware updates and issues, please write it all on the mouSTer GitHub page.
ThED
I received a lot of questions regarding the ThED project.
For those who are not familiar with it, it is a project started by Willy/Lamers in 2019
Here are some posts about it.
In short, due to a shortage in the IC market, the ThED project is put on hold.
If Willy/Lamers comes up with anything new, I will write another update on it.
Opening my projects
I have the idea to create a subsection on my website that will provide source files of my projects, like 3D models, device schematics, GERBERS, etc.
In other words, I would like to open-source it all but this might take some time as it requires crunching through all the projects, doing some work on them, and on the website itself too.
Future blog posts
There is a lot of material to cover in future posts. Below is a quick run-through of machines that are already done and waiting to be described:
Apple IIc+
Apple II floppy drives
Commodore COLT
Dec HiNote Ultra – update
Gulipin PC
iMac G3
Kryoflux
Macintosh Color Classic
Playstation 2, 3 and 4
Commodore 16 hax
Atari 65XE for Ajcek/Lamers
Commodore CRT monitors
Wacom tablets
The list of machines that are still waiting to be sorted out and covered is much longer. Instead of listing it all, let me just show you one of the TODO walls in my garage. Mind you, this is not a 1-wall garage ;P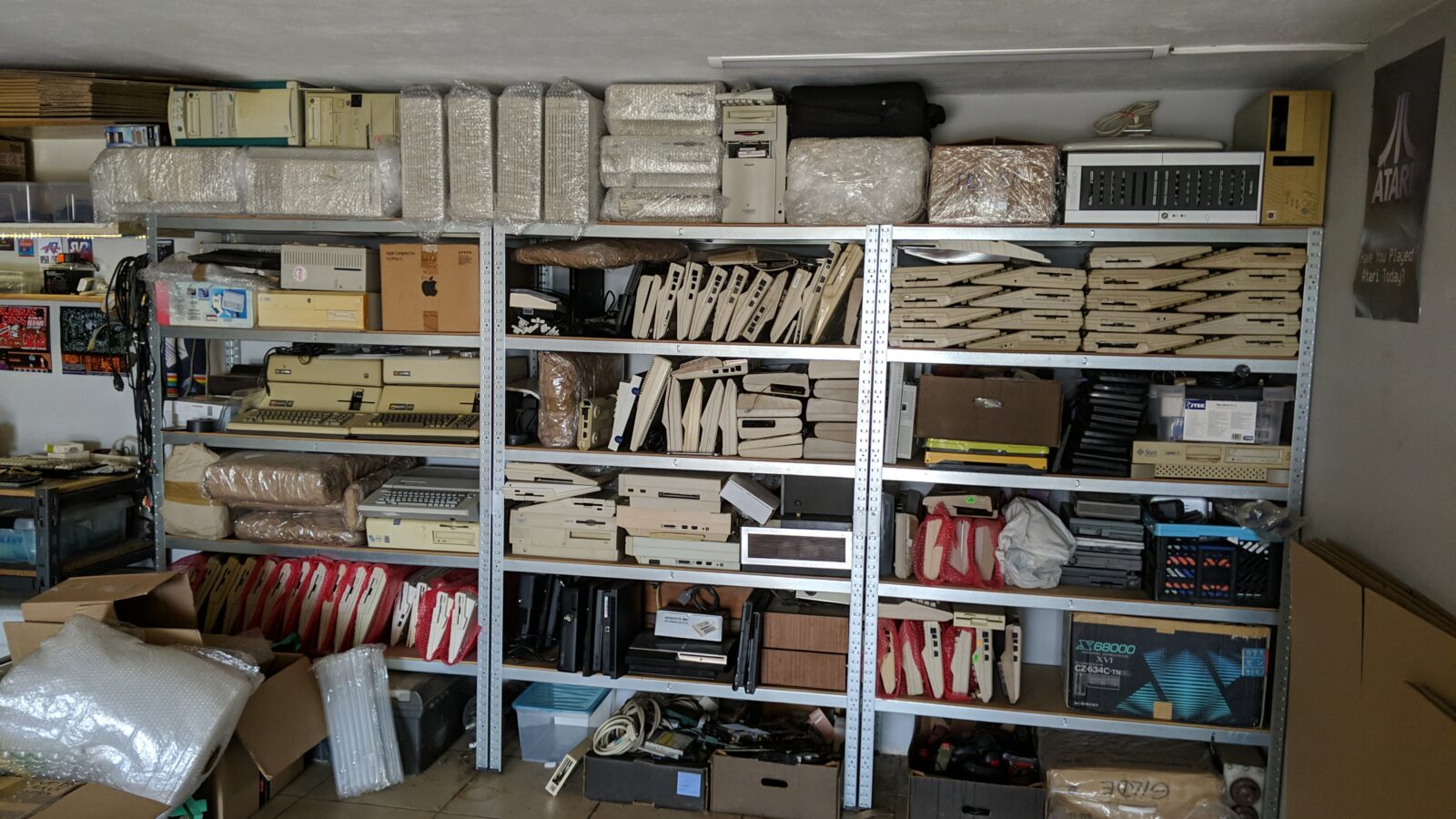 Patreon?
I never tried to monetize the blog because I wanted to avoid paid adverts. I simply don't like them. However, to keep the blog up and running, I need some funds and I am considering various options. One of them is Patreon, but to be honest, I've never used it and I really don't know if this is a good idea and how it may look. Would you like to have a fresh post once a week? in what form?
Maybe it is a bad idea in general and I should focus on other things and write a blog post occasionally, like once every 2-3 months. These are the questions that I don't know the answers to.
Please let me know in the comments section what you, readers, think of it, or maybe you have better ideas/solutions than Pateron.
I am looking forward to your suggestions.
Cheers
Outro
Please support my work by spreading the word about my work or simply commenting here or on my Facebook, Twitter, Reddit, and other social media platforms.
If you want to get the retro gear I manufacture or hardware modules, please visit shop -> https://retrohax.net/shop/