Intro
This time a small update about the ThED project – MOS TED replacement.
Willy is currently working on integrating the analog part. It is pretty much ready but there are a few minor caveats left that we want to sort out. Once that part is done, we will be able to make fully working prototypes.
Regarding the digital part of the chip, after some talks with Istvan, we are now officially allowed to use the FPGATED project – based on the LGPL license. This part is already integrated and works.
Below is a luminance signal generated by the ThED and caught on the oscilloscope 🙂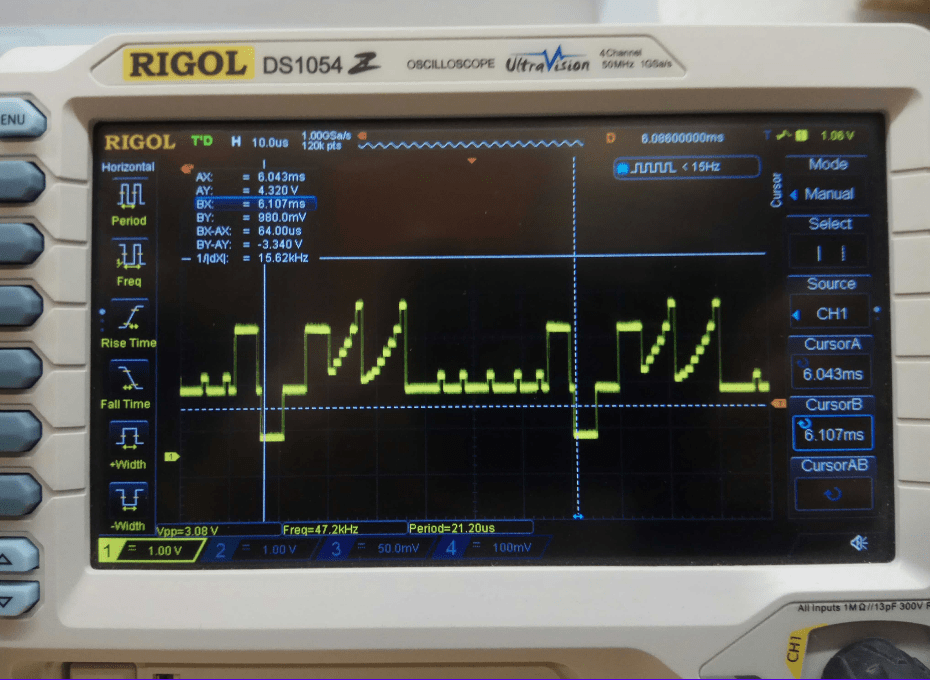 OUTRO
If you want to get retro gear or hardware modules, please visit our shop -> https://retrohax.net/shop/
Please support and comment on our work here and on our Facebook page
I am looking for more retro computers to repair so feel free to send me a machine that is totally dead. Moreover! Extreme cases are welcome 🙂