… another round of small hax that I did over the past few weeks.
Desoldering station
Some time ago, I've bought a cheap desoldering station to conveniently desolder DIP packaged chips from retro computer motherboards.
Here is how it works.
Obviously, I had to add some hax to improve it a bit 😀
The first thing that I had to replace, was a spring inside a solder collection chamber. The original spring was a bit crappy and didn't work as should – at least for me:)
I've installed a new one that is thicker and allowed me to add another hack.




Now, that "another hack" is simply a cut and bent brass coin. When molten solder enters the collection chamber it simply hits that coin and quickly solidifies.
Here is how it looks assembled with a filter made out of a handkerchief 😀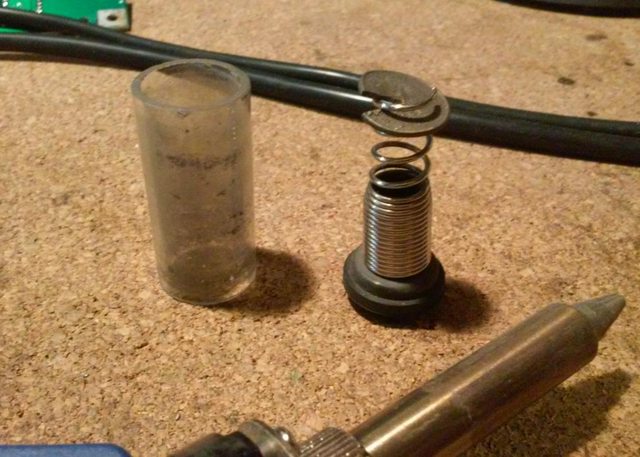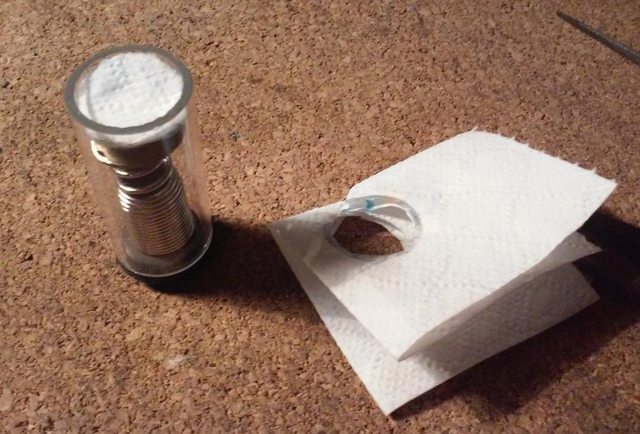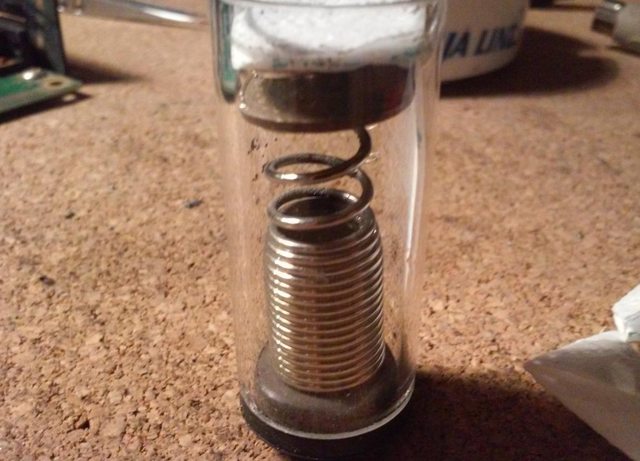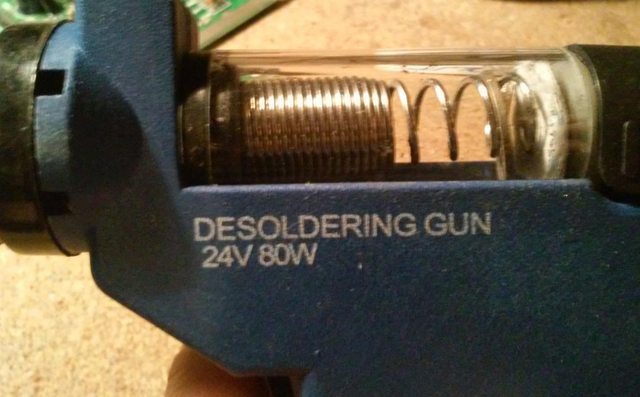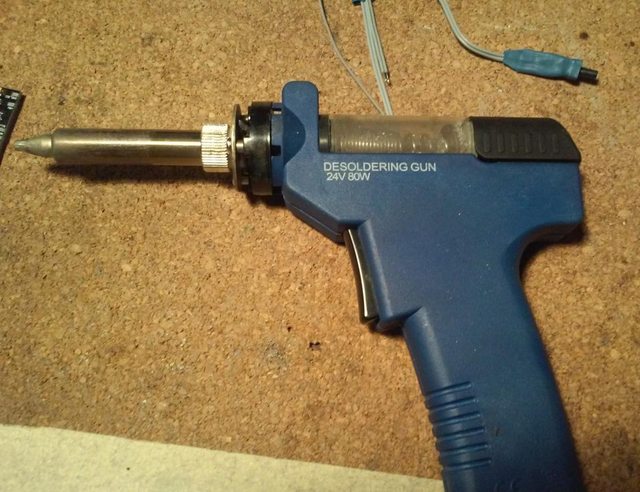 Grey ZX Spectrum +2 ghosting fix
I've covered my work on Grey Speccy +2 in one of my previous posts
I did quite a few video improvements there but I was still waiting for the final parts to come. Here is my last mod that fixes the ghosting effect.
Before fix.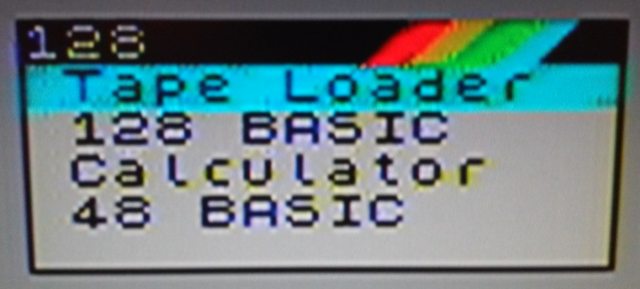 After applying a fix.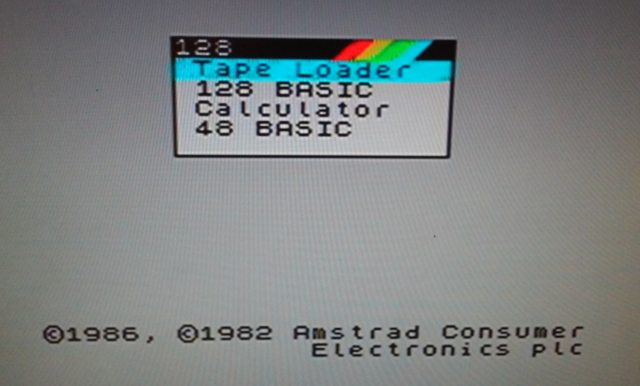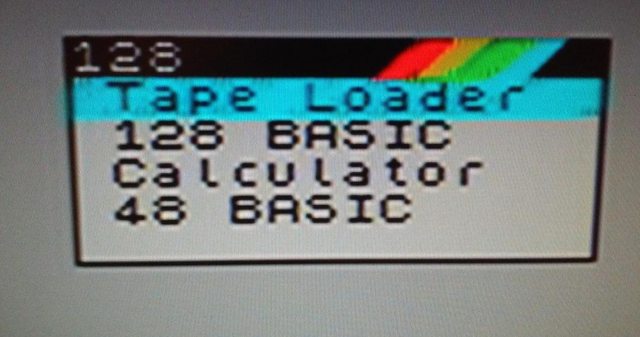 The fix itself consists of two 22pF ceramic capacitors connected in parallel with a 15uH inductor in series to caps. This serves as a filter and is soldered directly on TEA2000 like on a photo below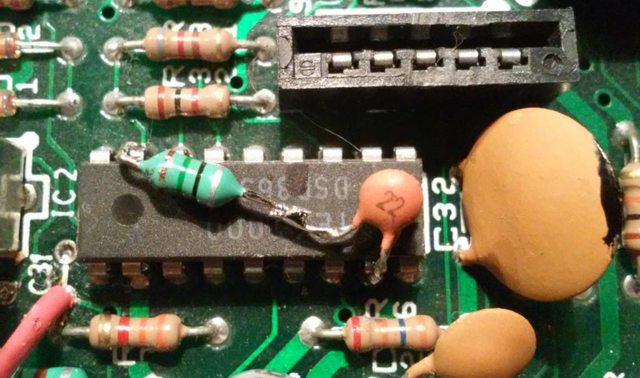 3D printed brackets for C64c keyboard
Here is a nice 3D-printed replacement for C64c keyboard brackets. When treated with acetone it becomes quite strong.
C64 FlashROM PLA
I did a PCB for C64 PLA chip replacement.
I've figured that flash chips can be used as an alternative to EPROM. It is not a perfect replacement but it works with the most popular software.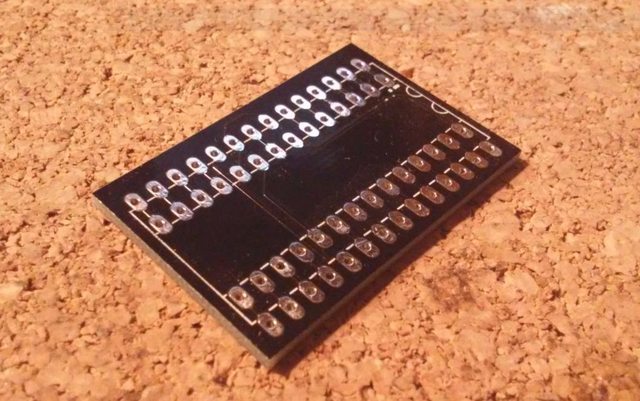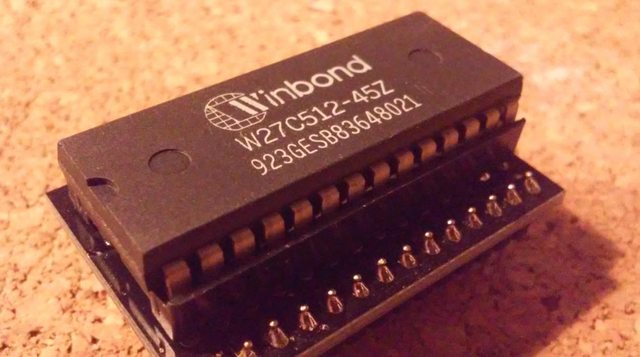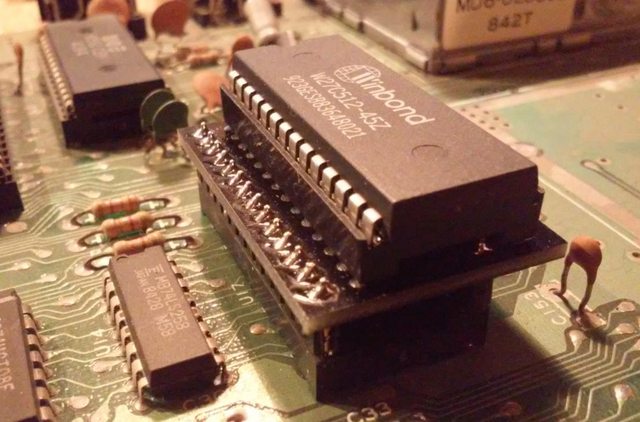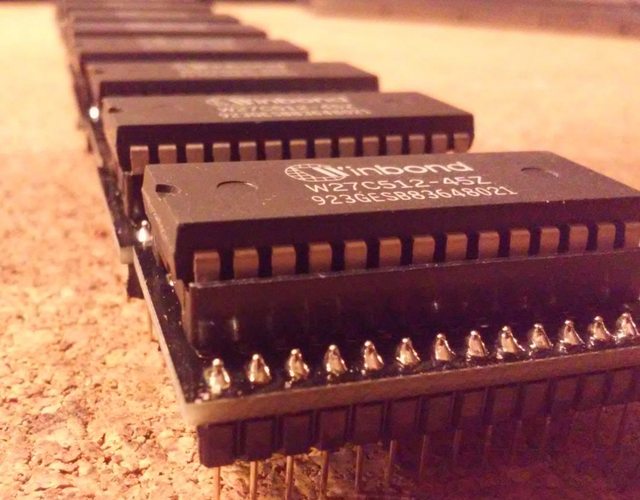 C64 Breadbin case fix
Very often, the C64 Breadbin case has broken or missing brackets. Recently, I've found a cool solution to it –
brackets made out of a popular paper clip 🙂
Out of a single paper clip, I was able to make four "brackets" – two larger and two smaller.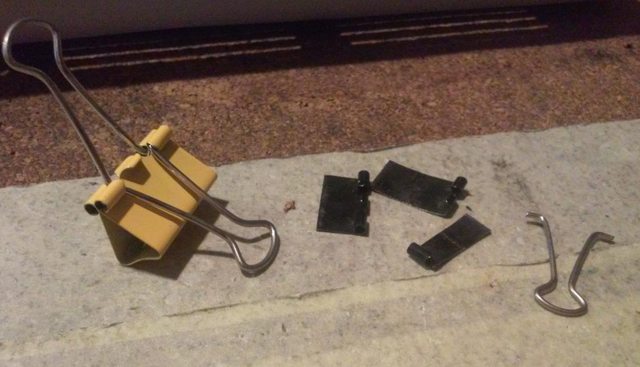 Here is a closeup on a larger one.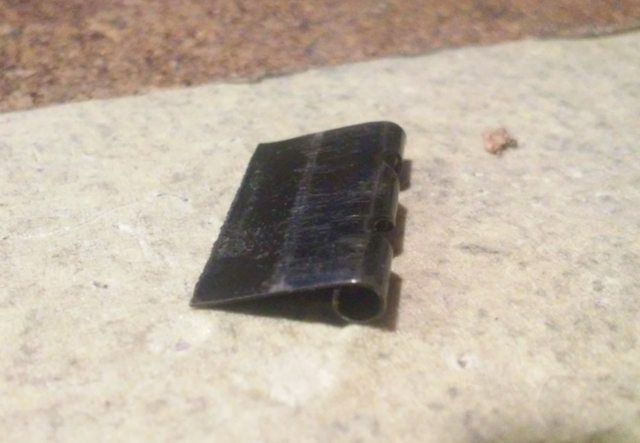 Now the trick is to heat it up with a small blowtorch, quickly push it into place using pliers and align it with other brackets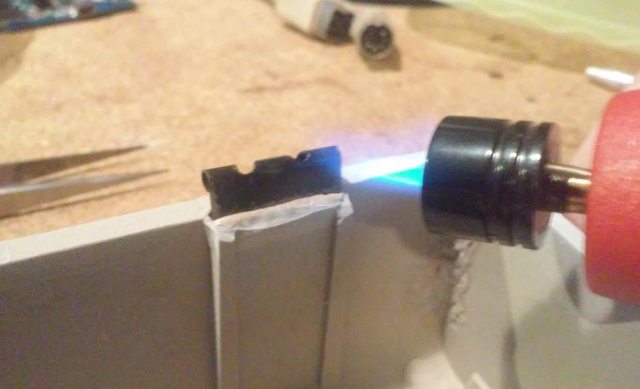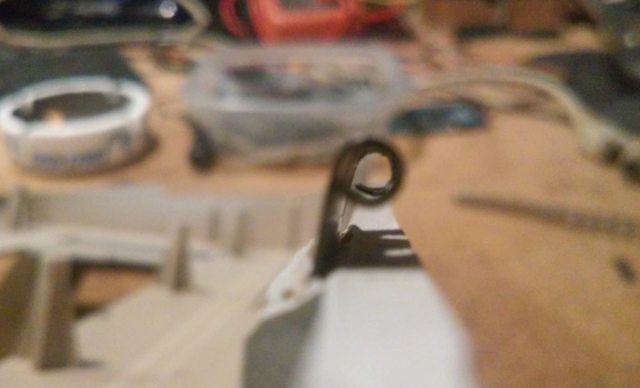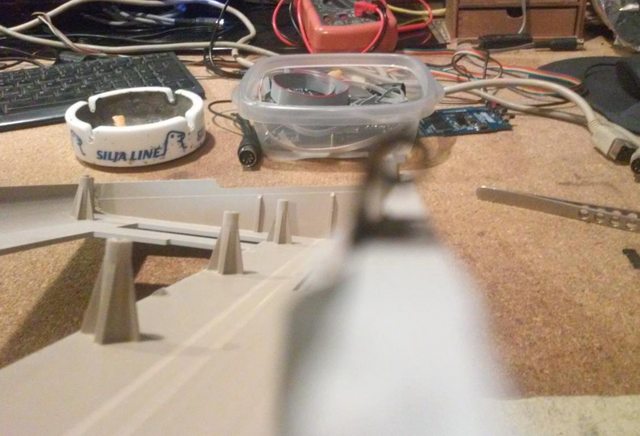 Here is how the finished "bracket" looks.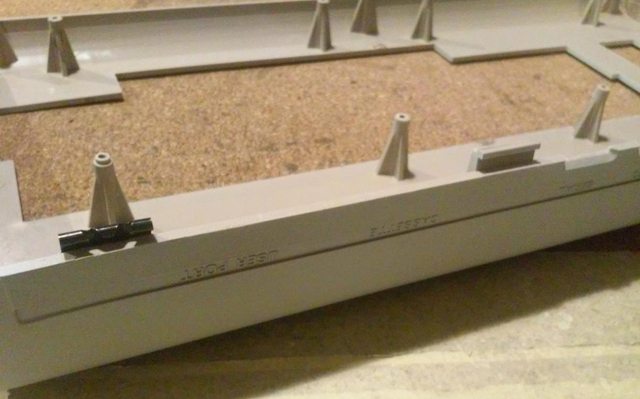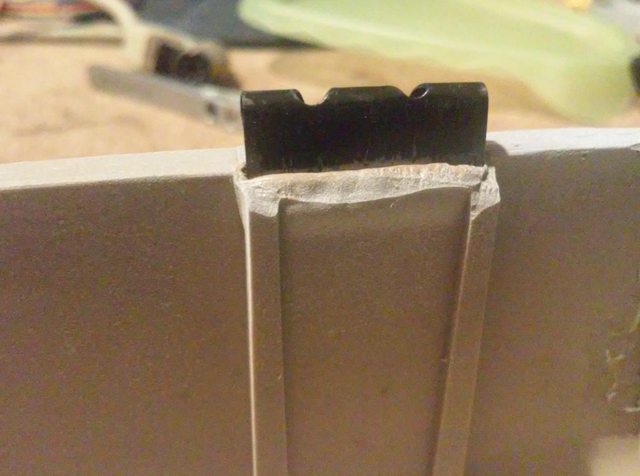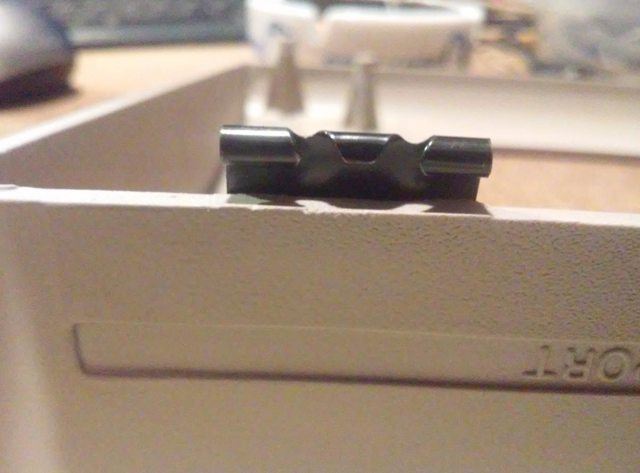 That's it, see you next time 🙂
OUTRO
If you want to get retro gear or hardware modules, please visit our shop
New products are being added every month.
Also, please support our work by spreading info about it.
Without your support, we simply cannot grow and we have a lot of new cool retro hardware (and more) products to come