… or nearly from scratch 😉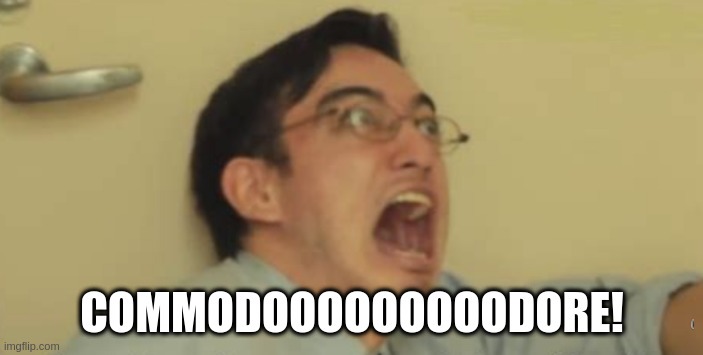 Intro
This time around, I will write a build log of a Ultimate64 machine which is a modern Commodore 64 remake by Gideon
If you are my blog follower, you might already know that I've made a few Mechoboard64s, and two of them were already used in the 2x Beast64 project. This time we will use the third one in a special project. Why special you might ask?
Well, because it is a fully functional C64 (and more) where only keycaps and SIDs are original! 😀
The project is made for my friend so he'd picked all the colors'n'stuff.
The case
I've ordered the case for this project. It comes in a very nice box and it looks AWESOME.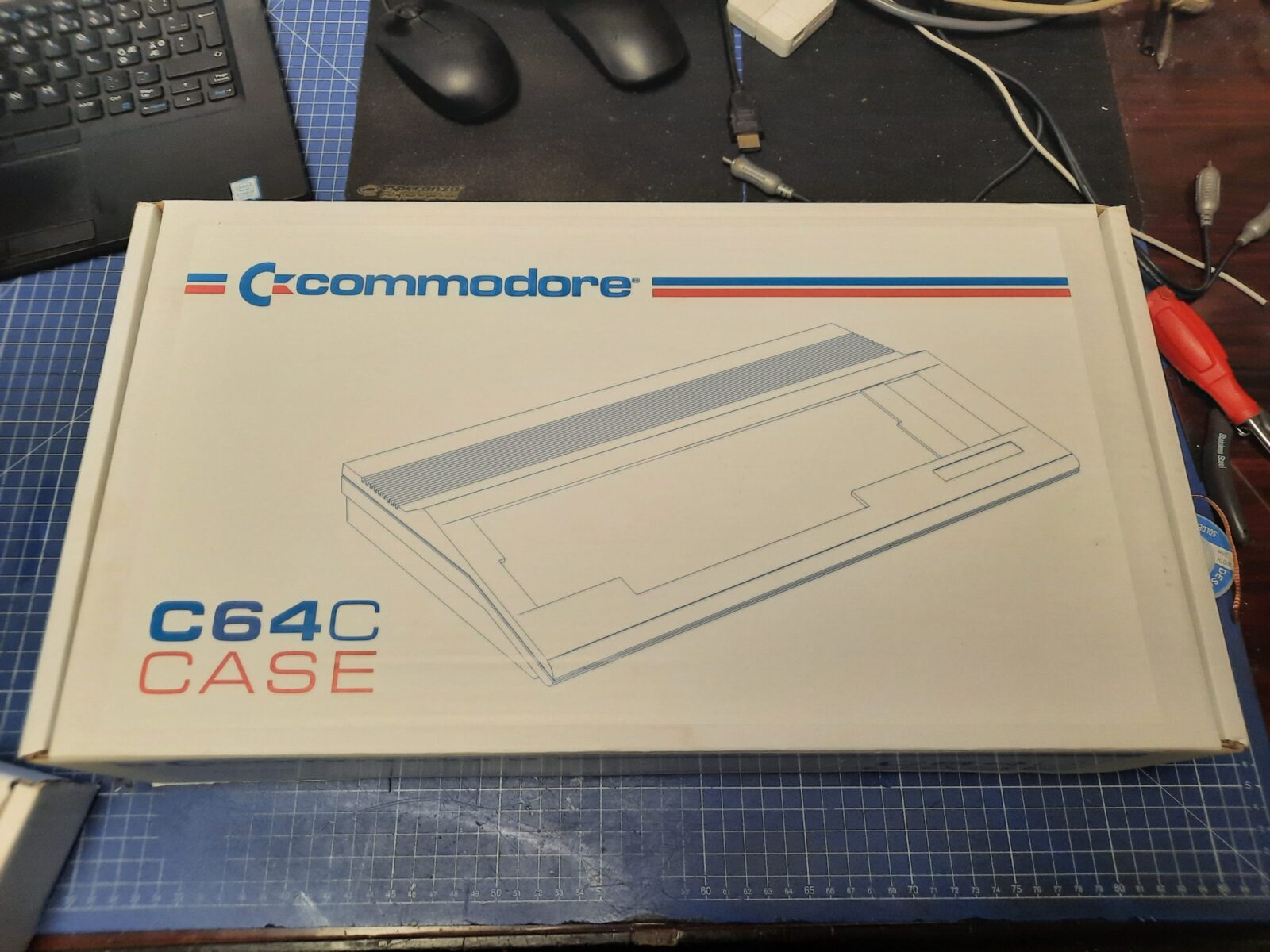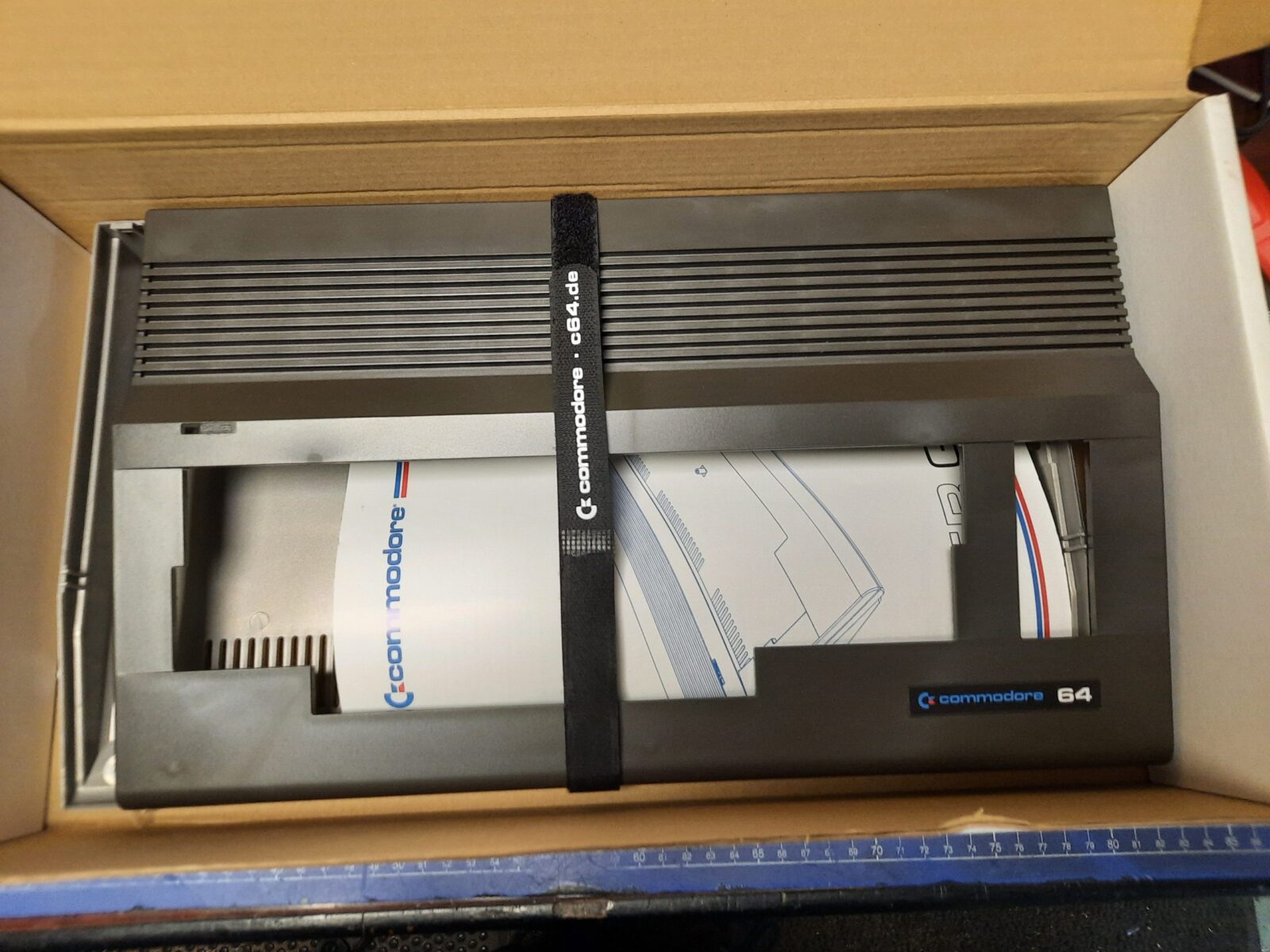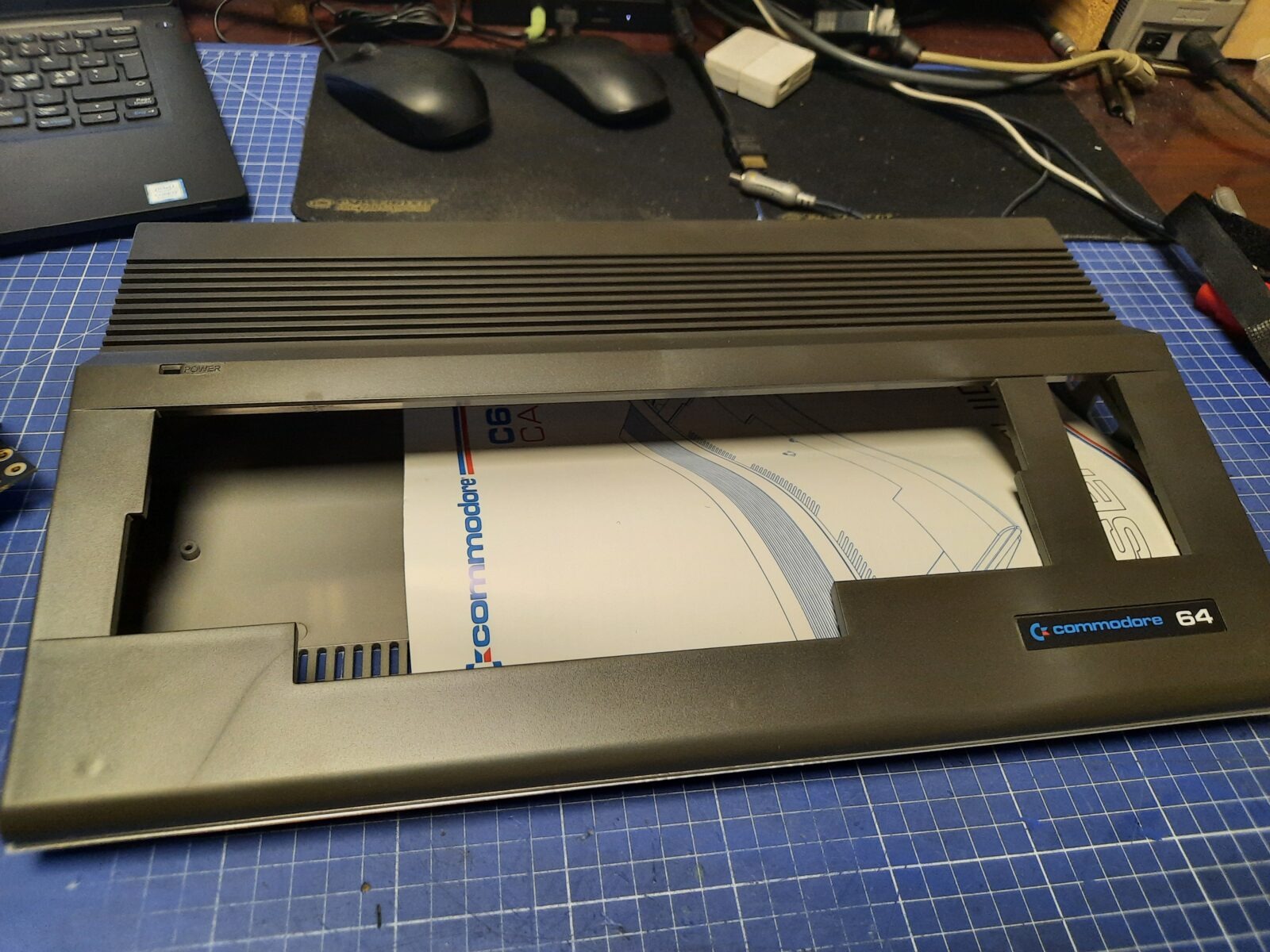 The build
I've quickly started measuring and testing if it fits 🙂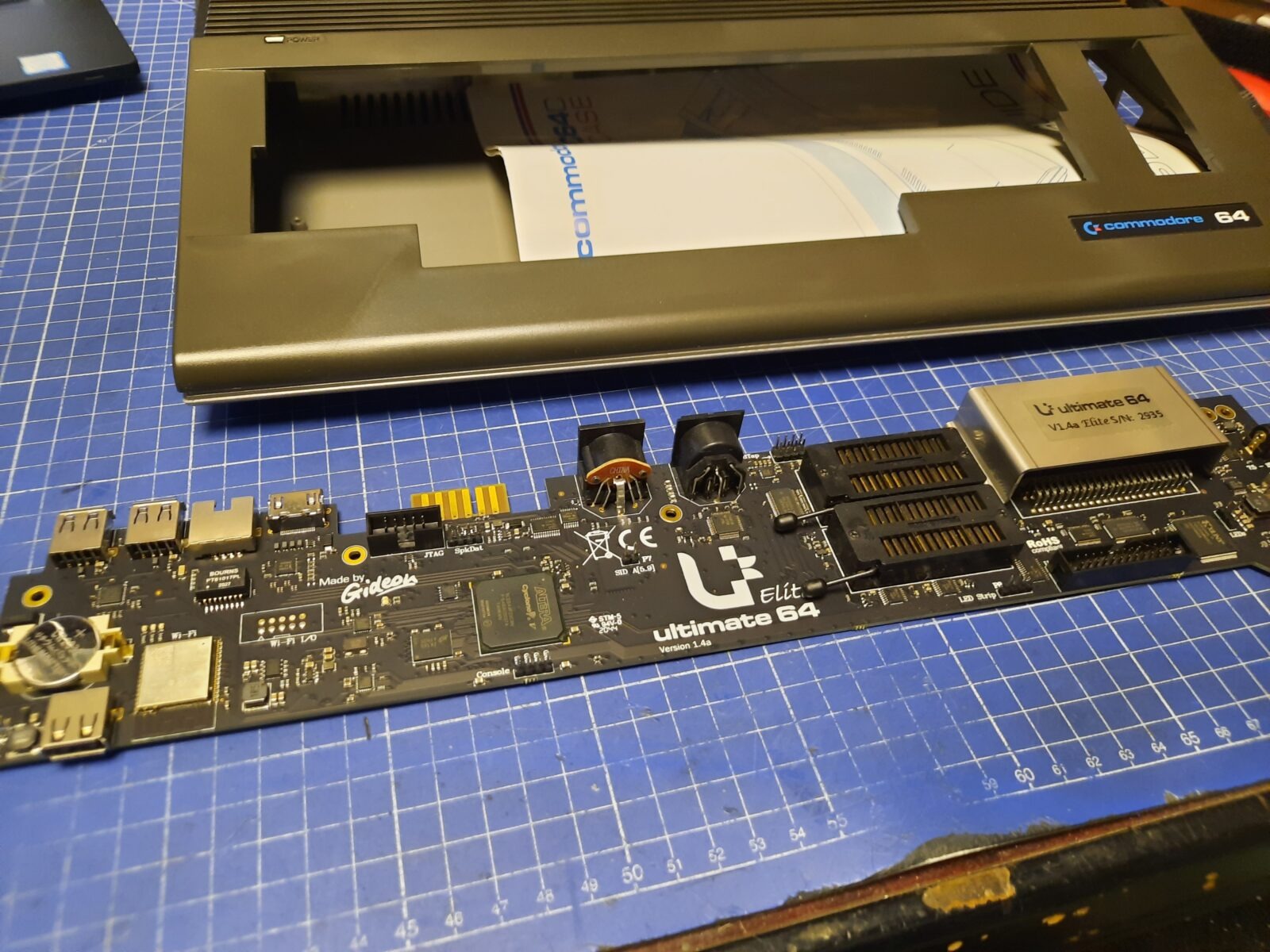 First mounting attempt.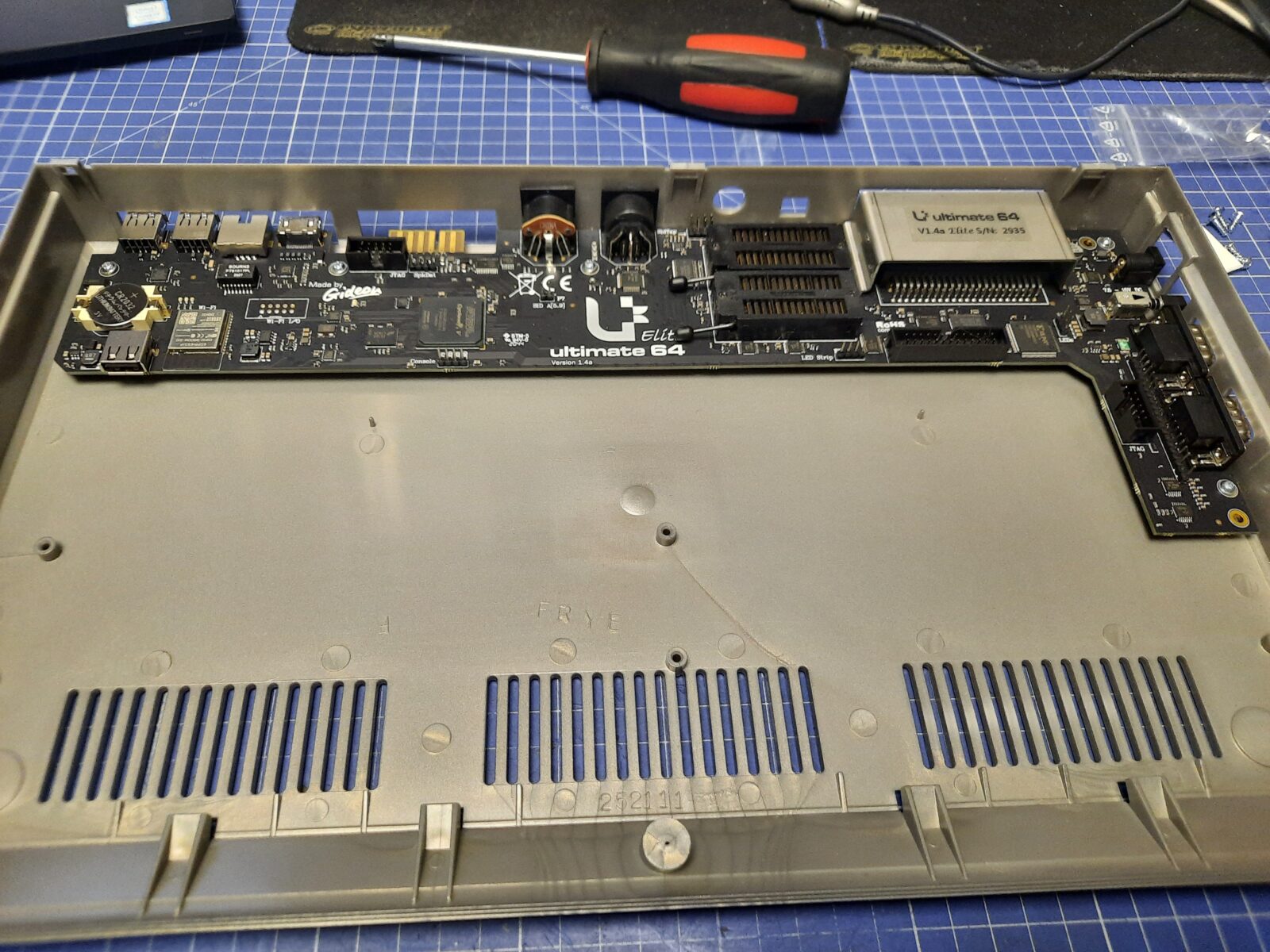 It quickly turned out that I will need some 3D printed support. There are quite a few models available on thingiverse.com
It took a while but I've managed to print all the needed parts.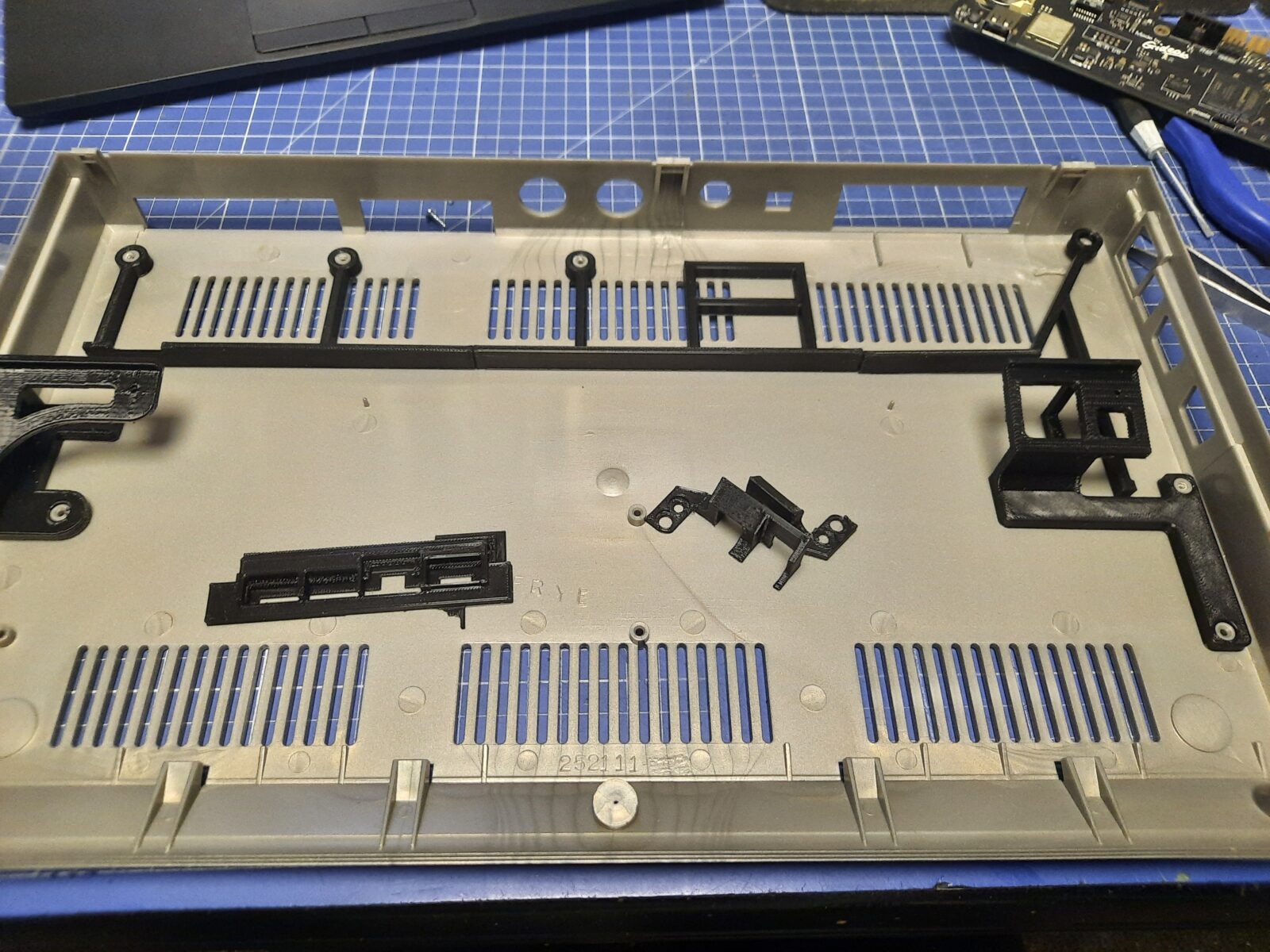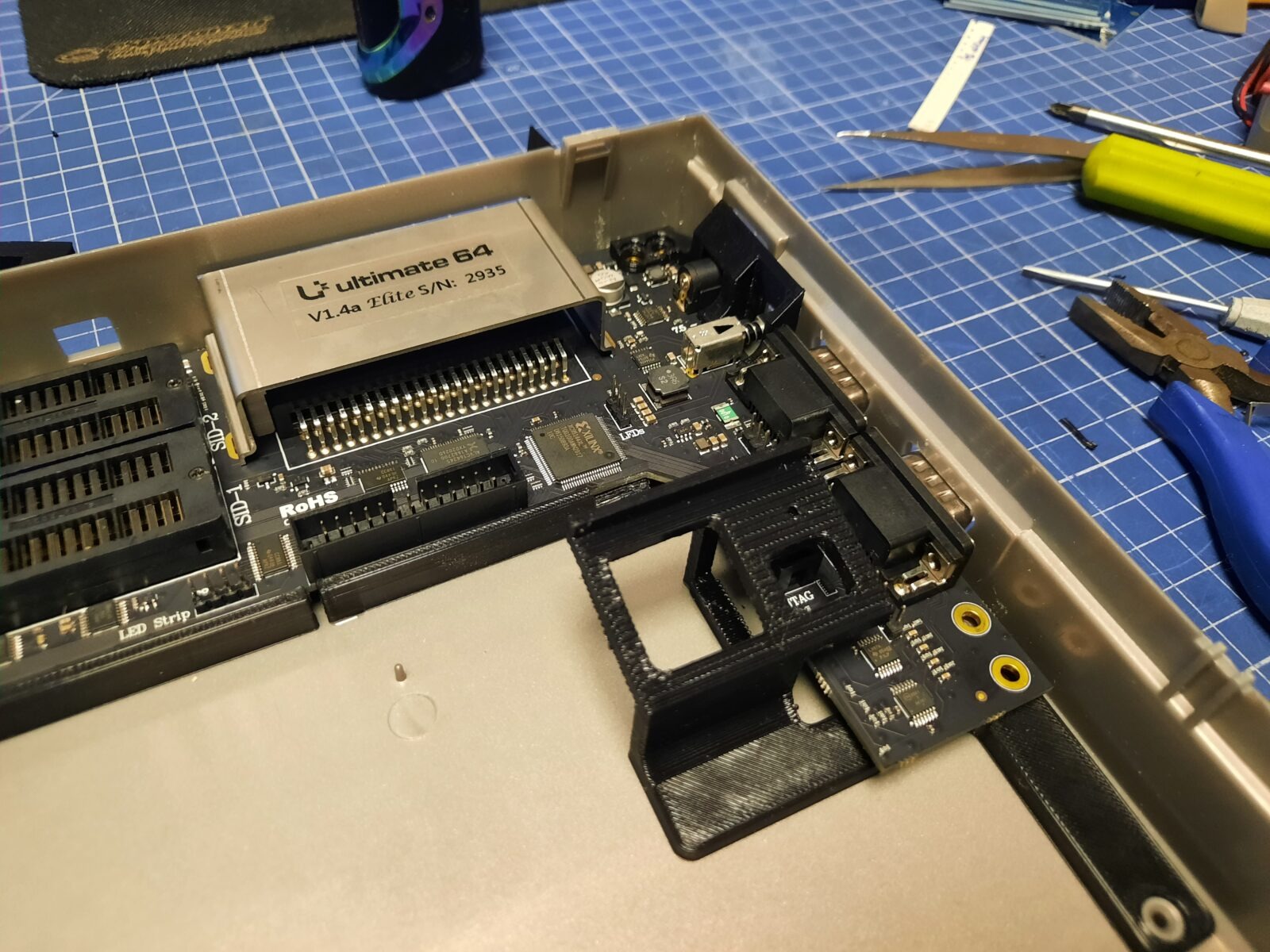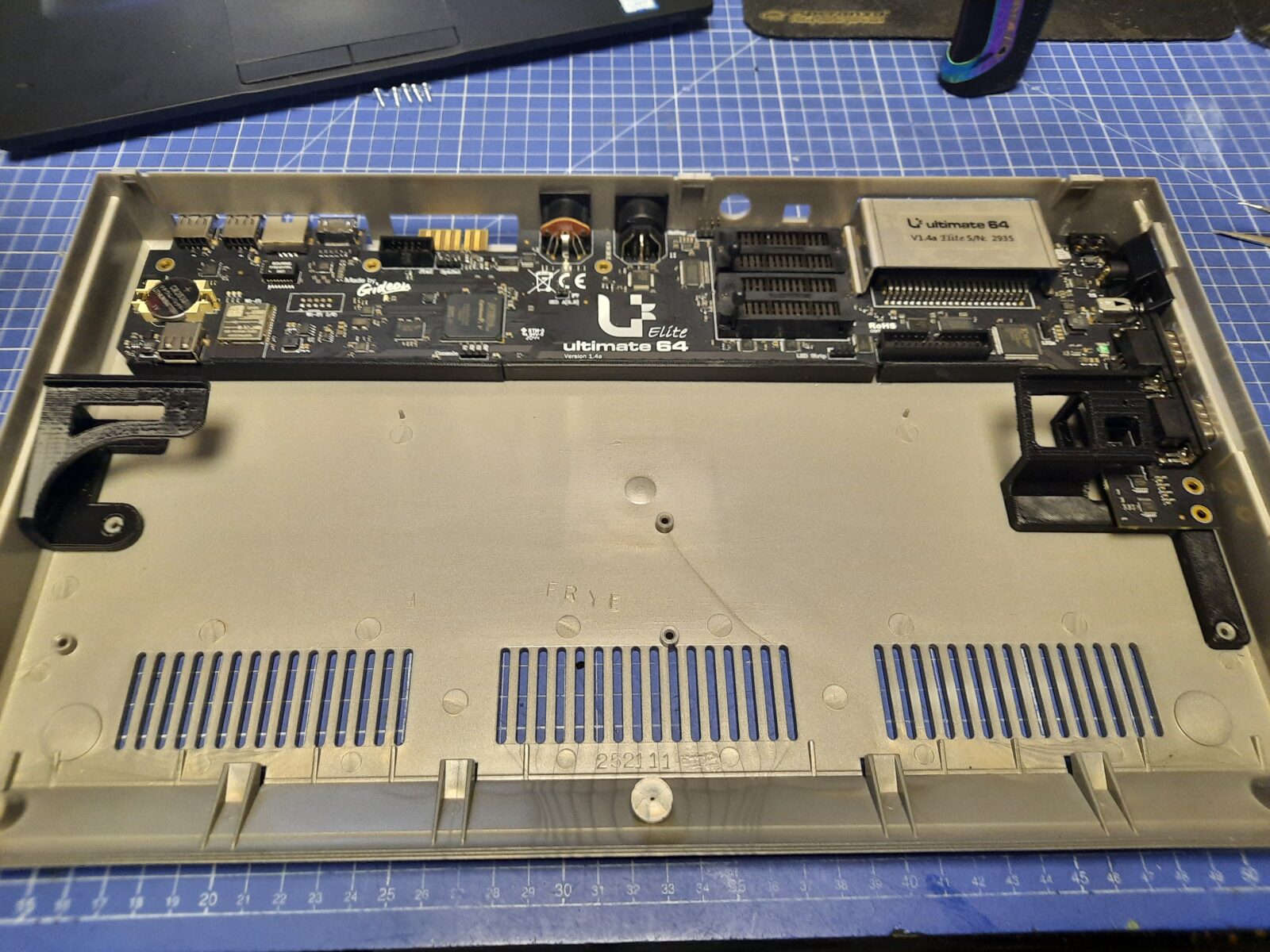 Keyboard
As I've written before, the third Mechboard was ready to install.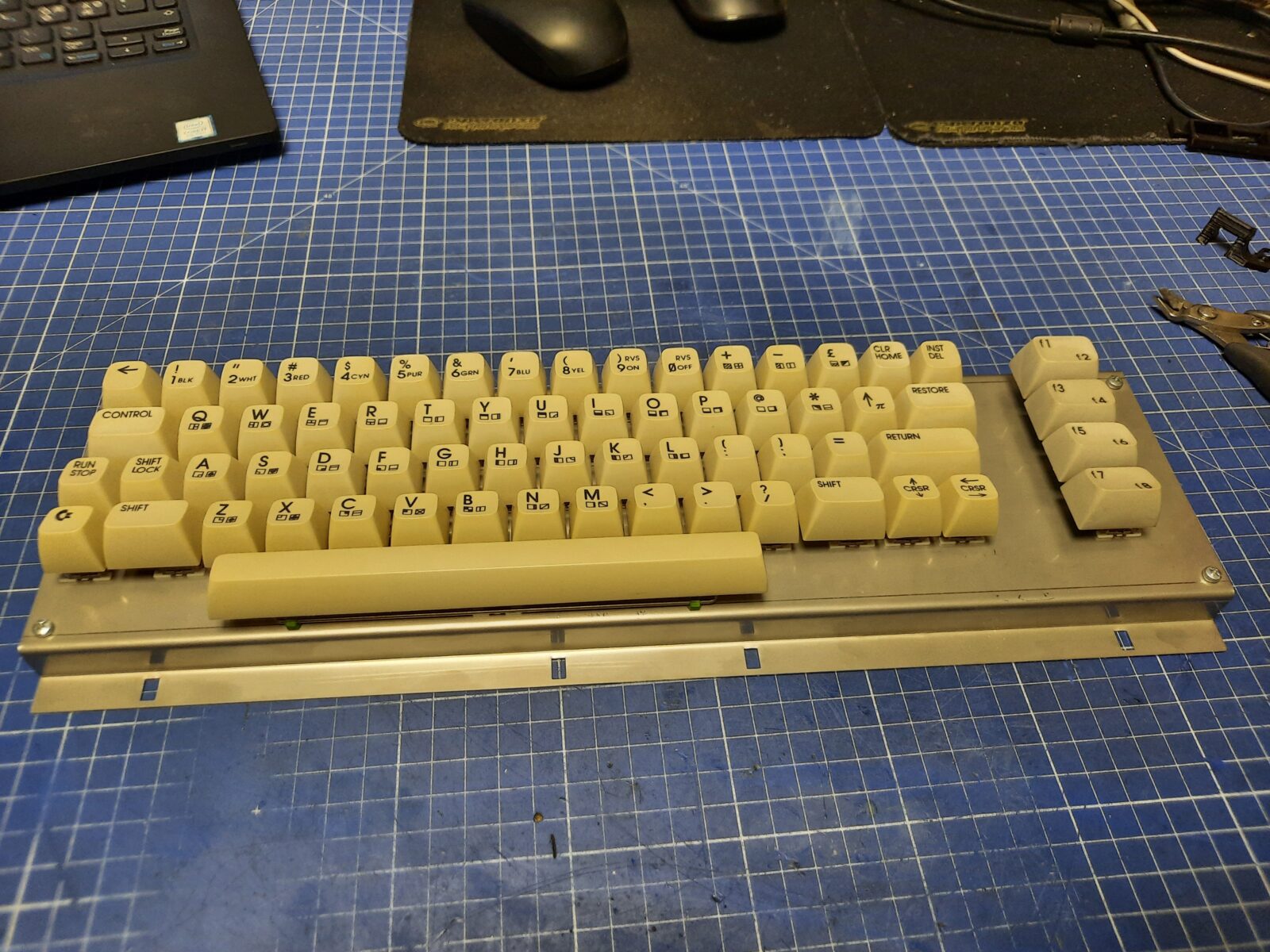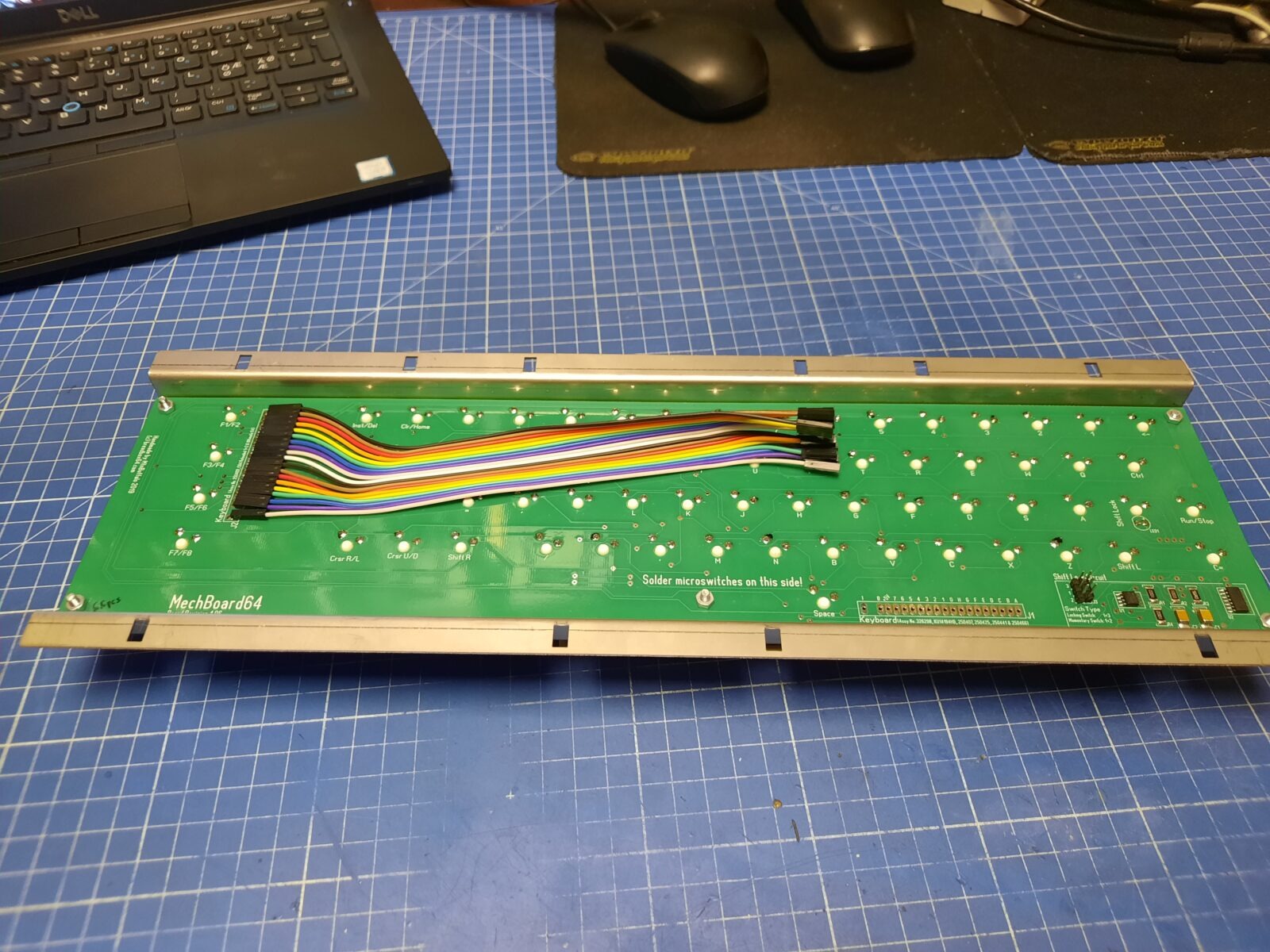 However, after a second thought, I've realized that the keys are slightly too yellowed and that can and should be corrected.
I could continue with assembly without keycaps though.
These were taking a nice and warm retr0brighting bath 🙂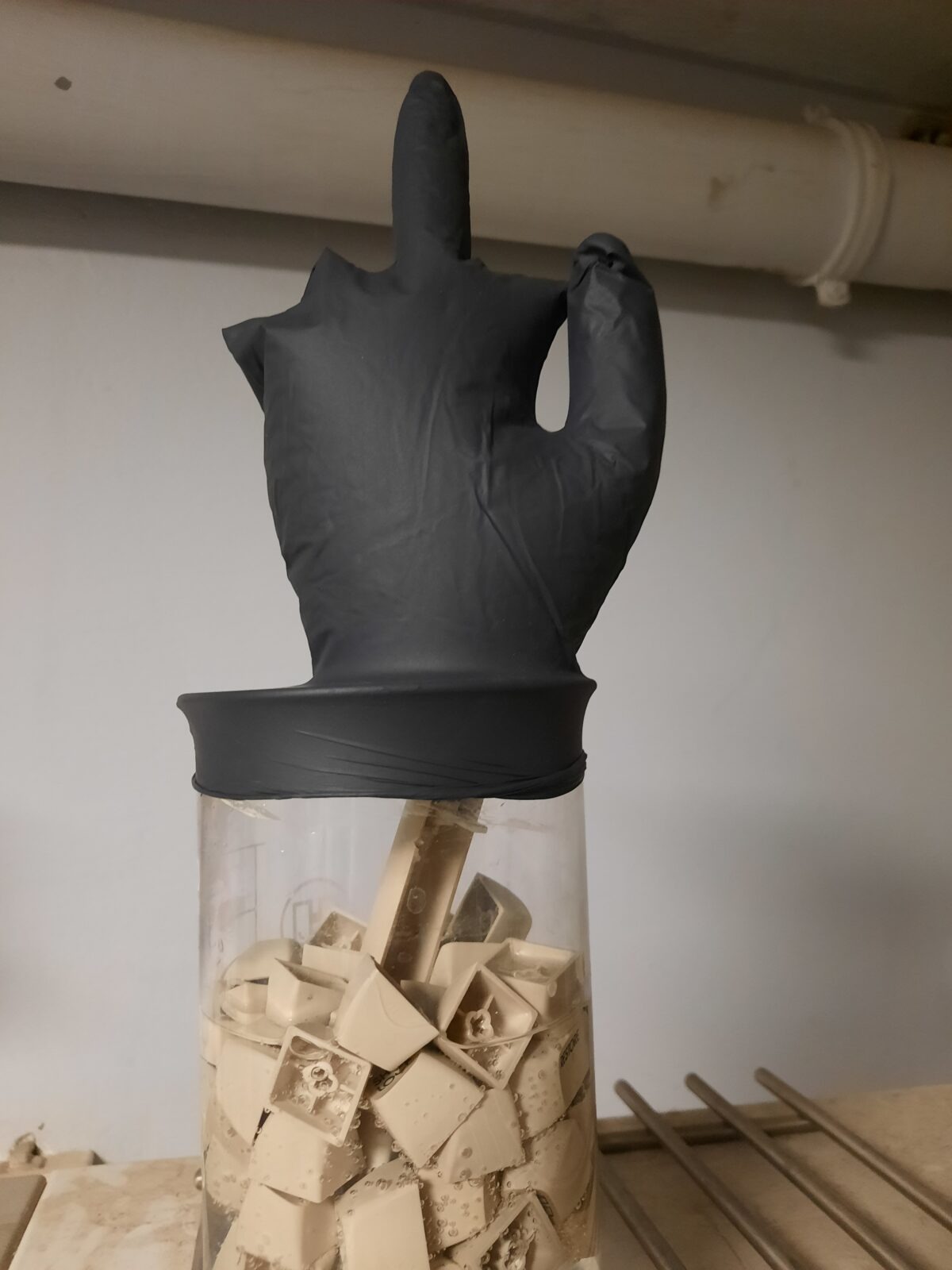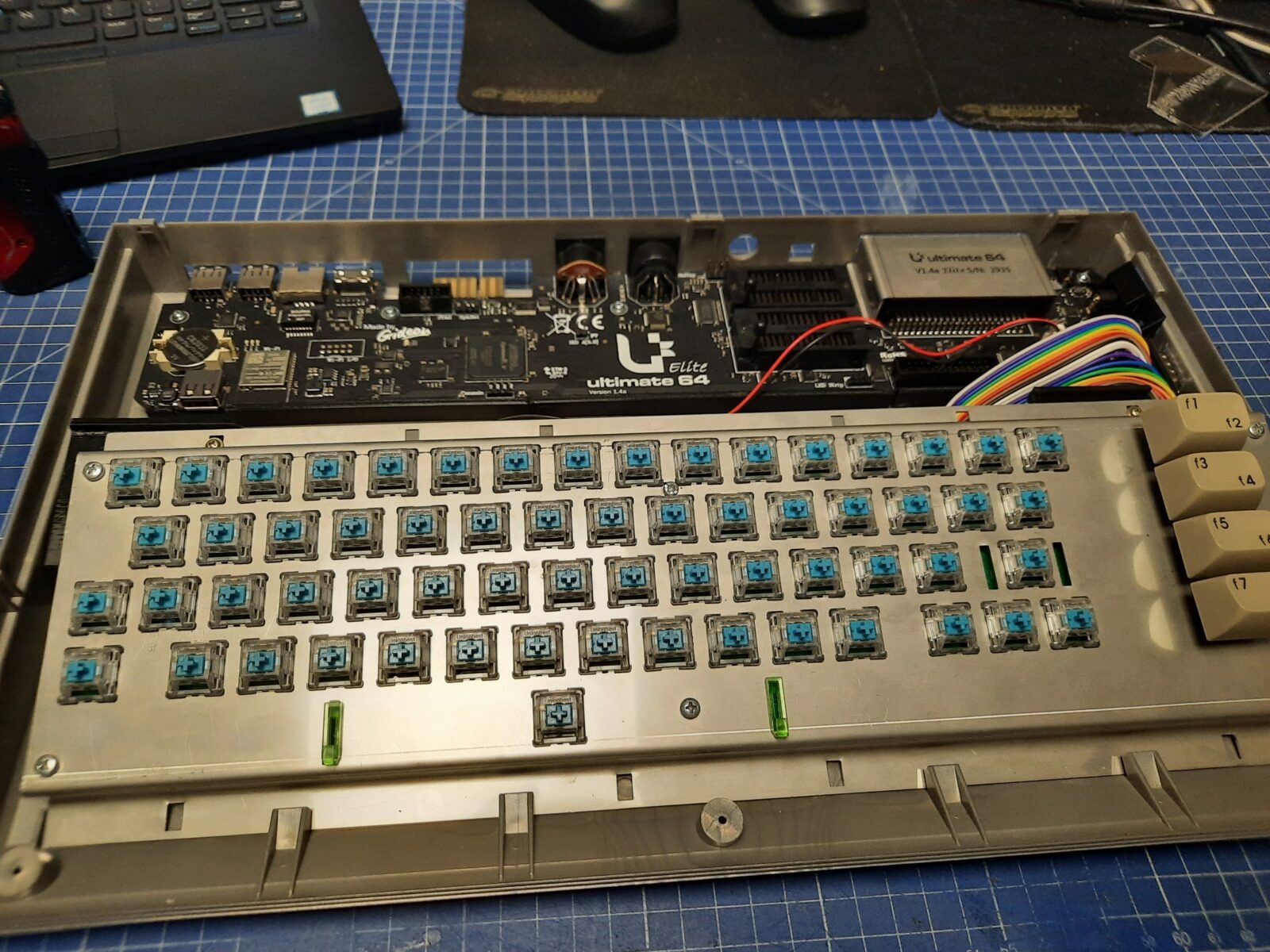 SIDs and heatsinks
Meanwhile, I've installed two 8580r5 SIDs and put some heatsinks on them later on.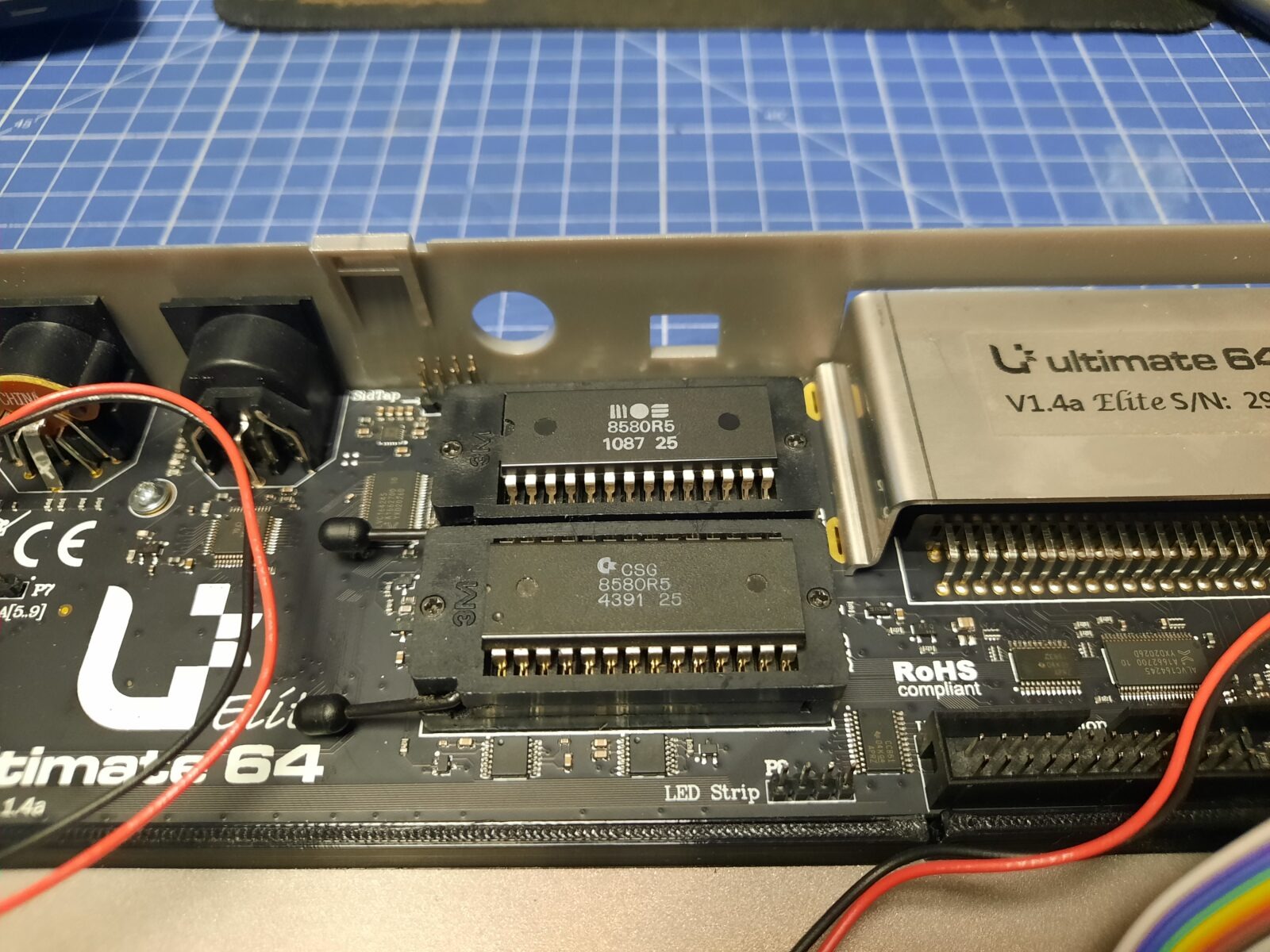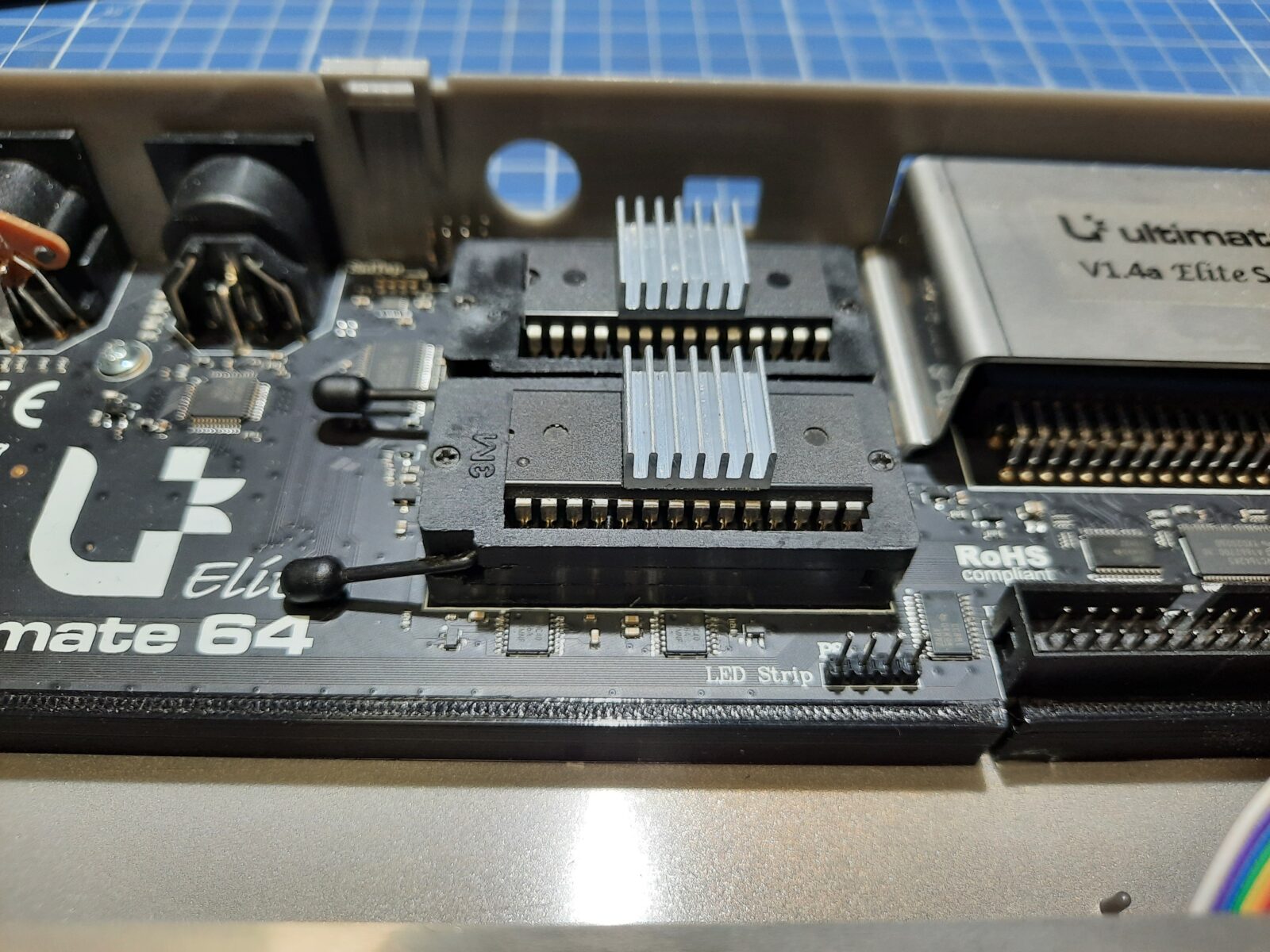 Back to KB. After the retr0brighting session finished, I could start to re-attach 3D printed adapters for CherryMX switches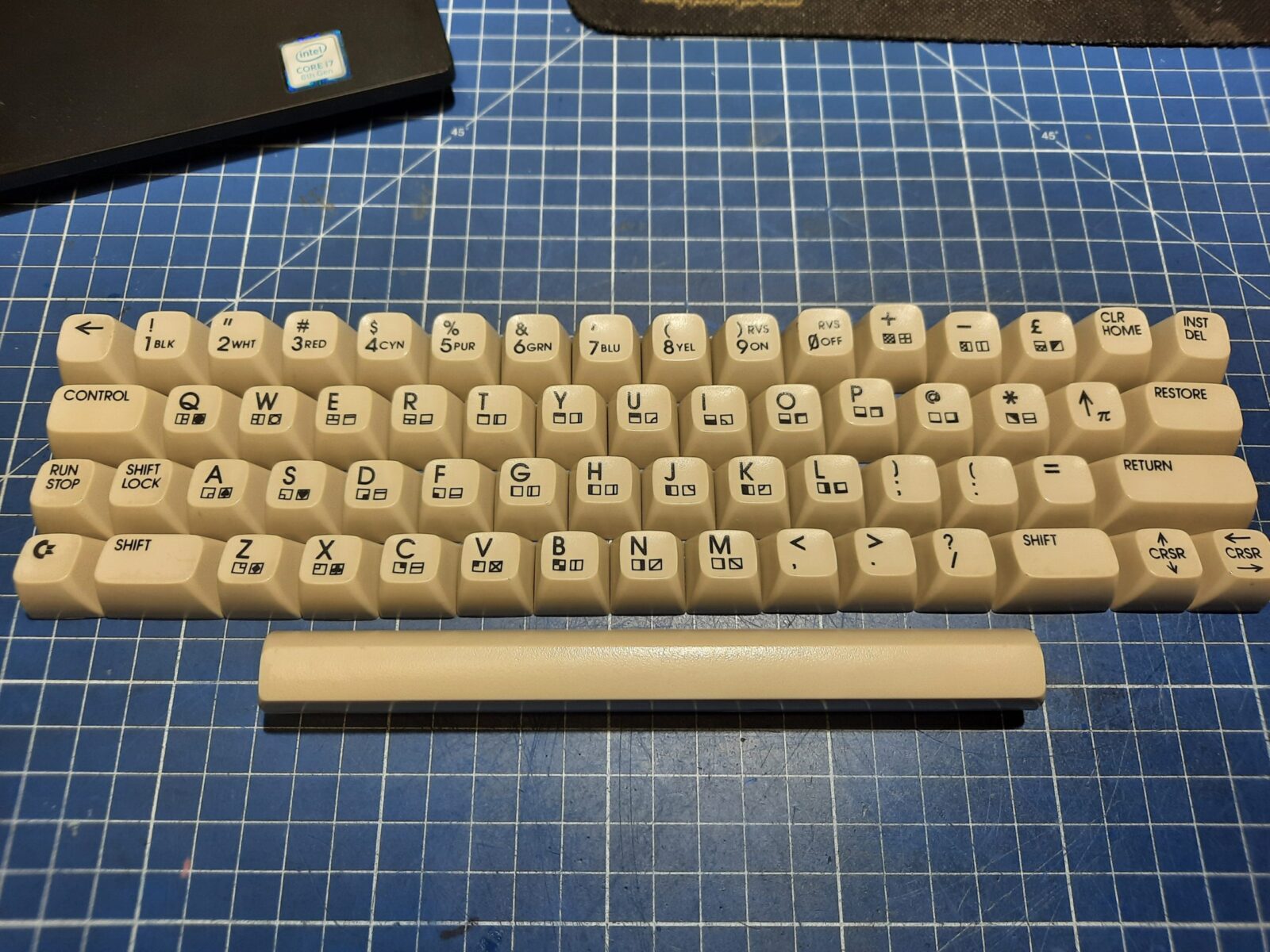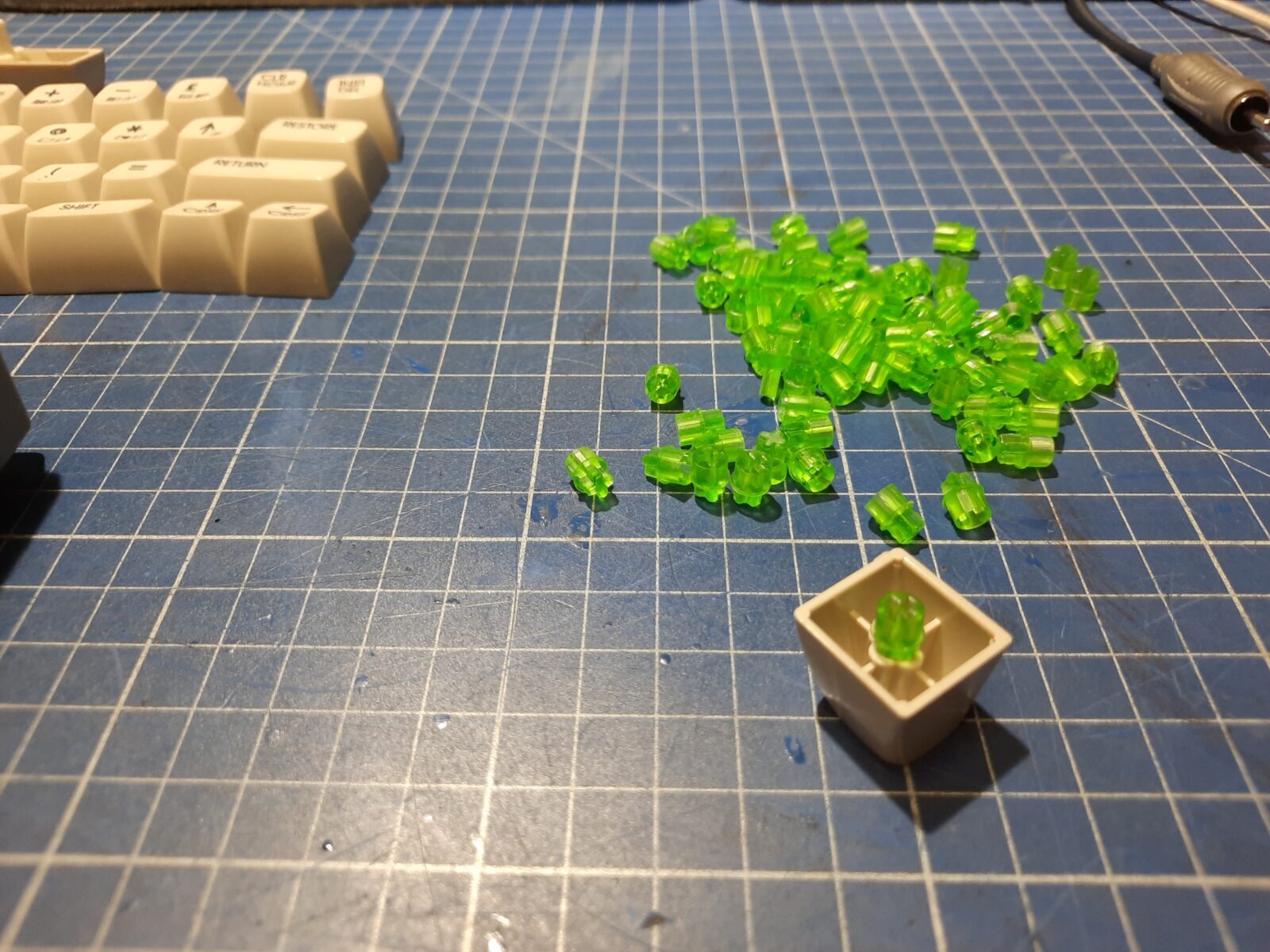 Funnily enough, one of AtariArea Discord users (cheers Perinoid) noticed that pics show yellowed keycaps. Well, my LED lights are pretty lame and everything shows as yellowed, especially on a blue background, but honestly? I don't care since the people for whom I am making these machines are happy.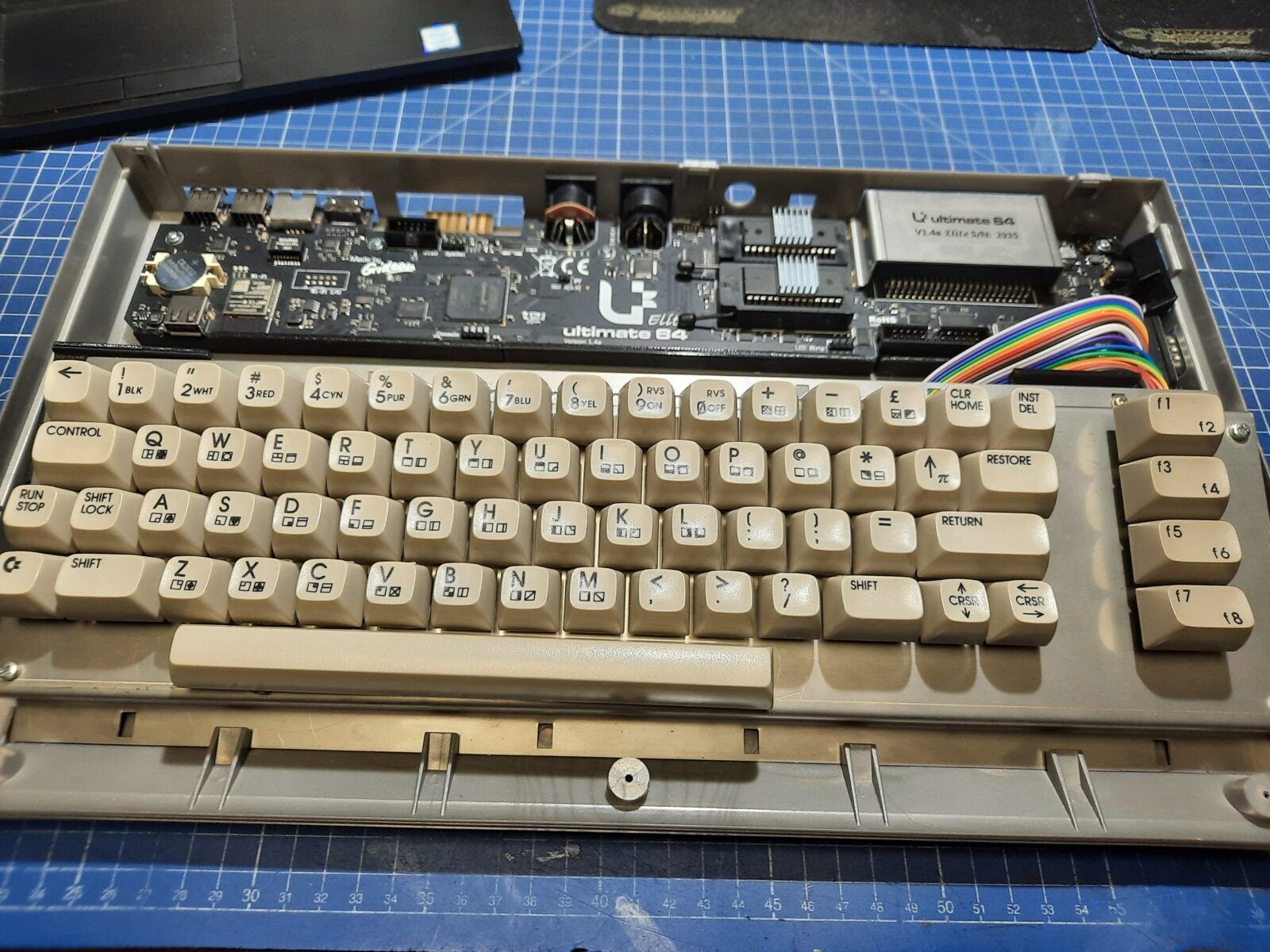 Tests
After a pretty straightforward assembly, I started testing the setup.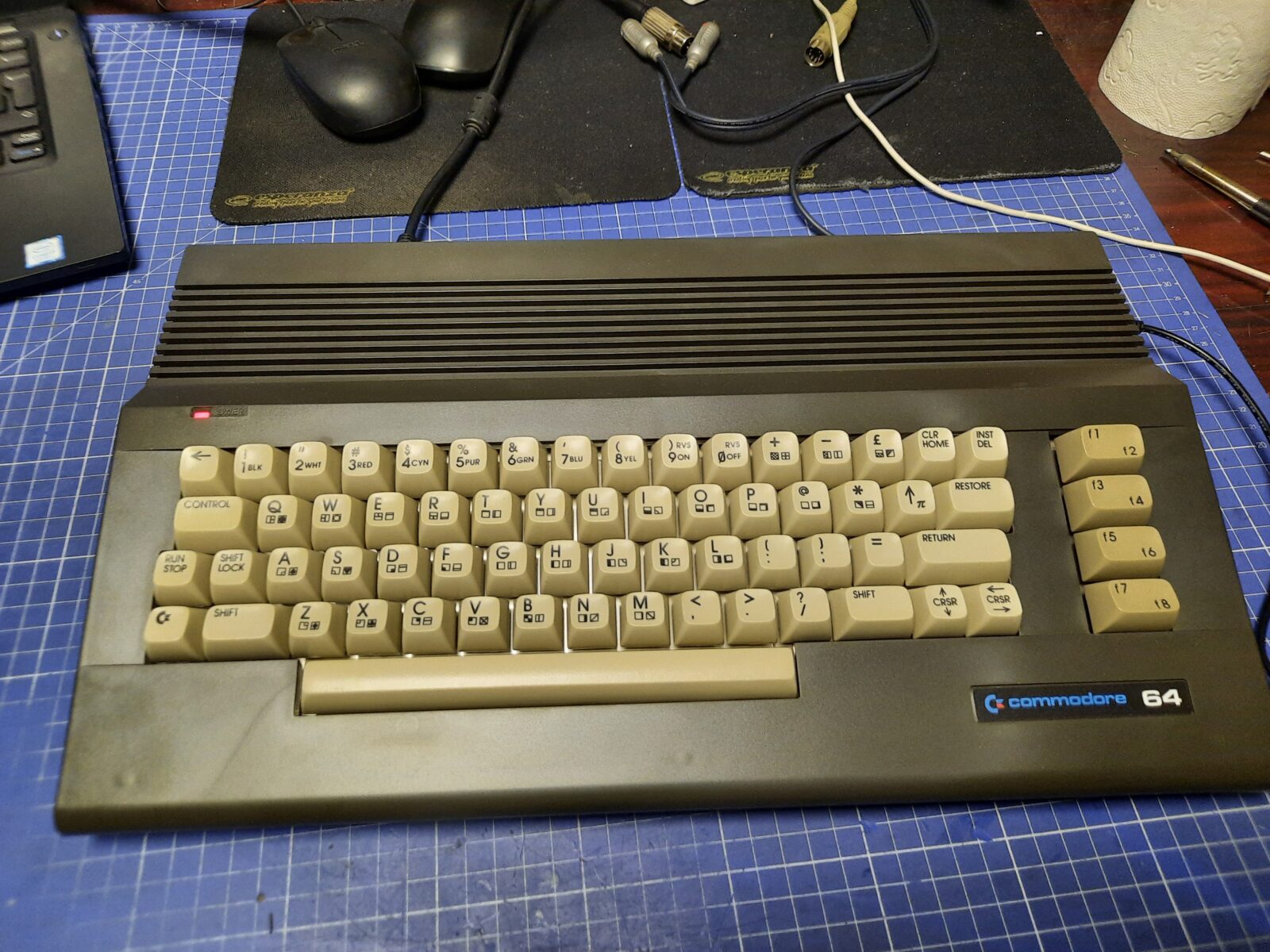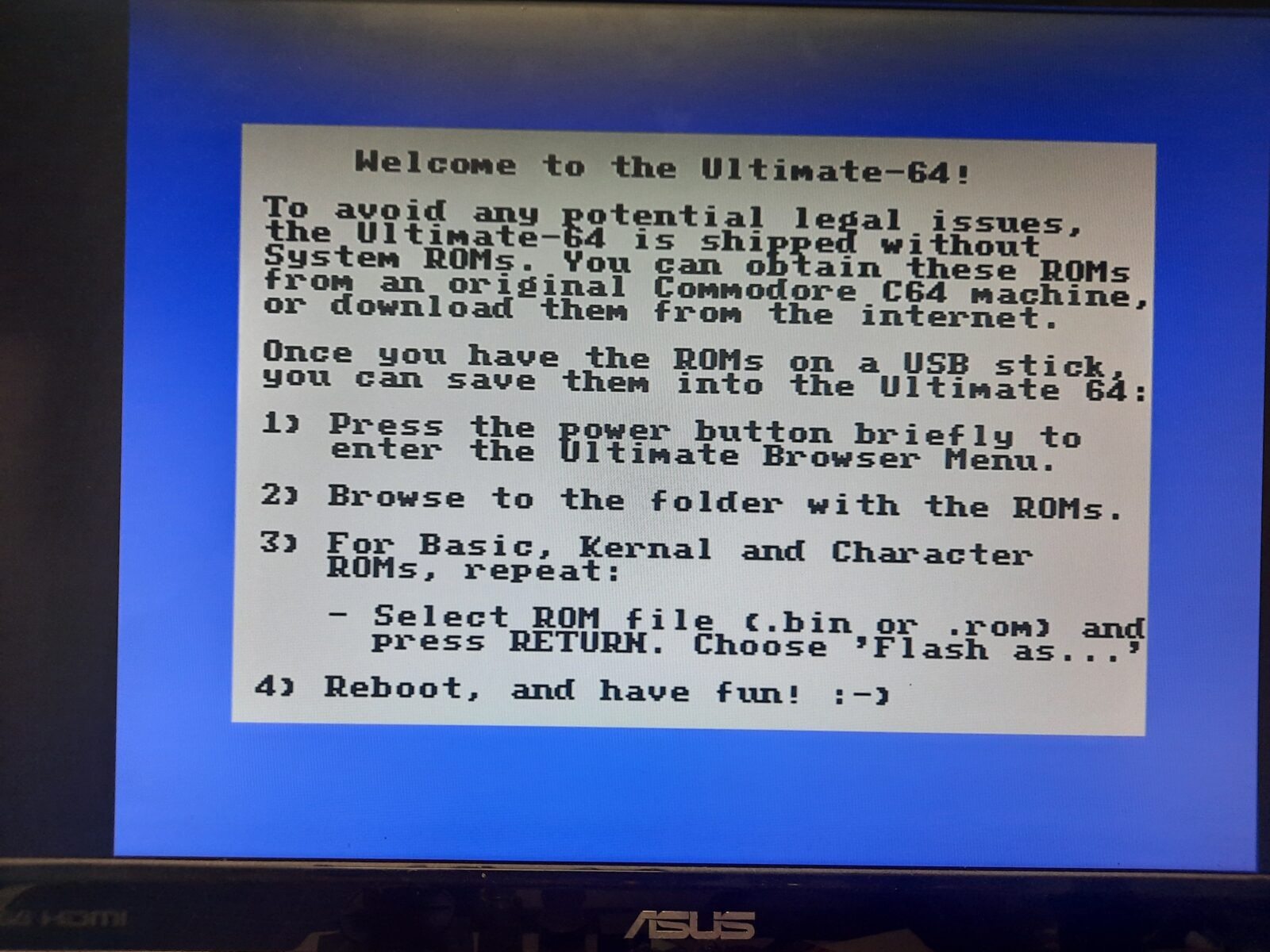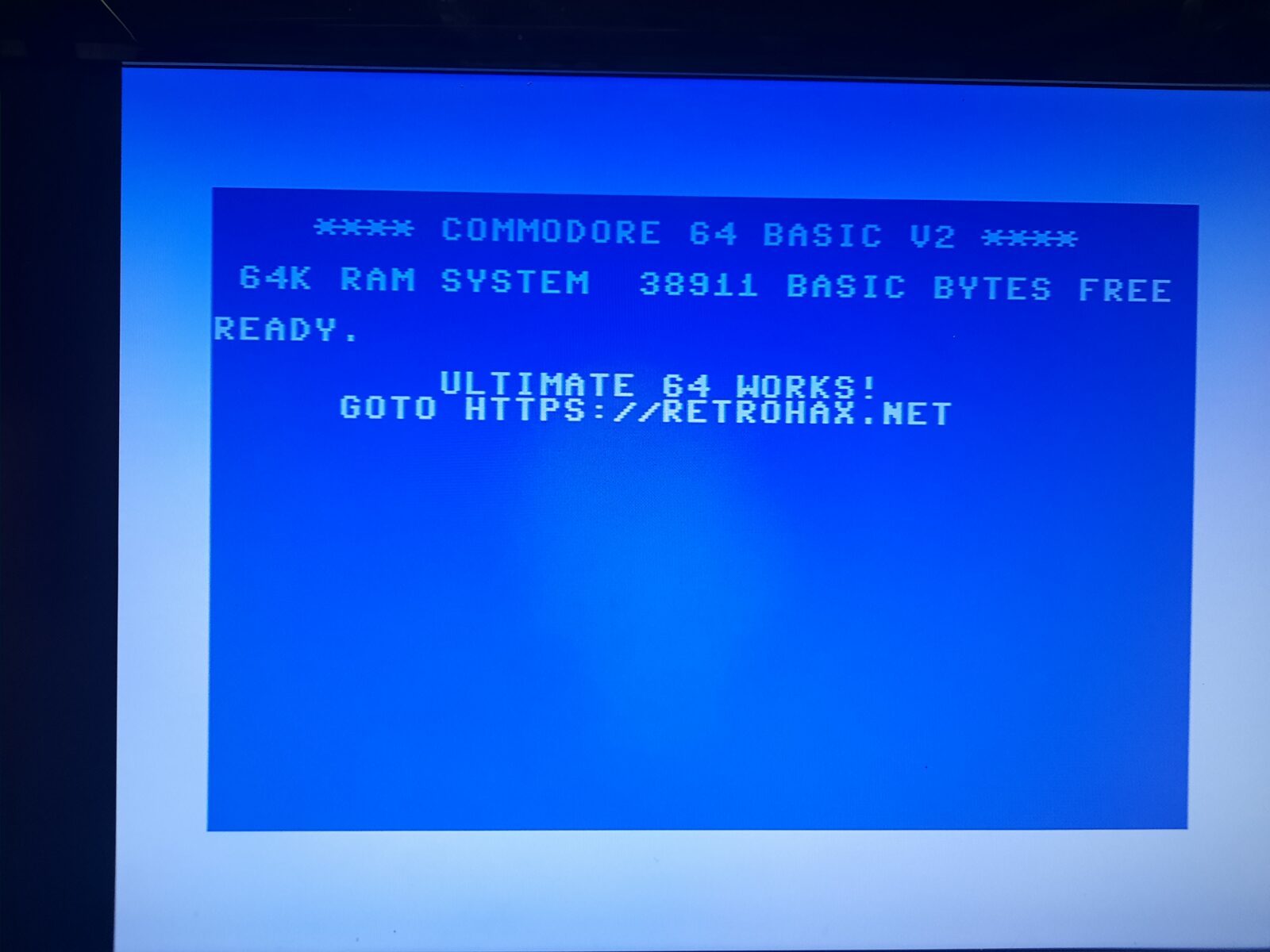 It works like a charm! Even my EF3 cart works with it flawlessly! I've managed to run Shadow Of The Beast of it! 😀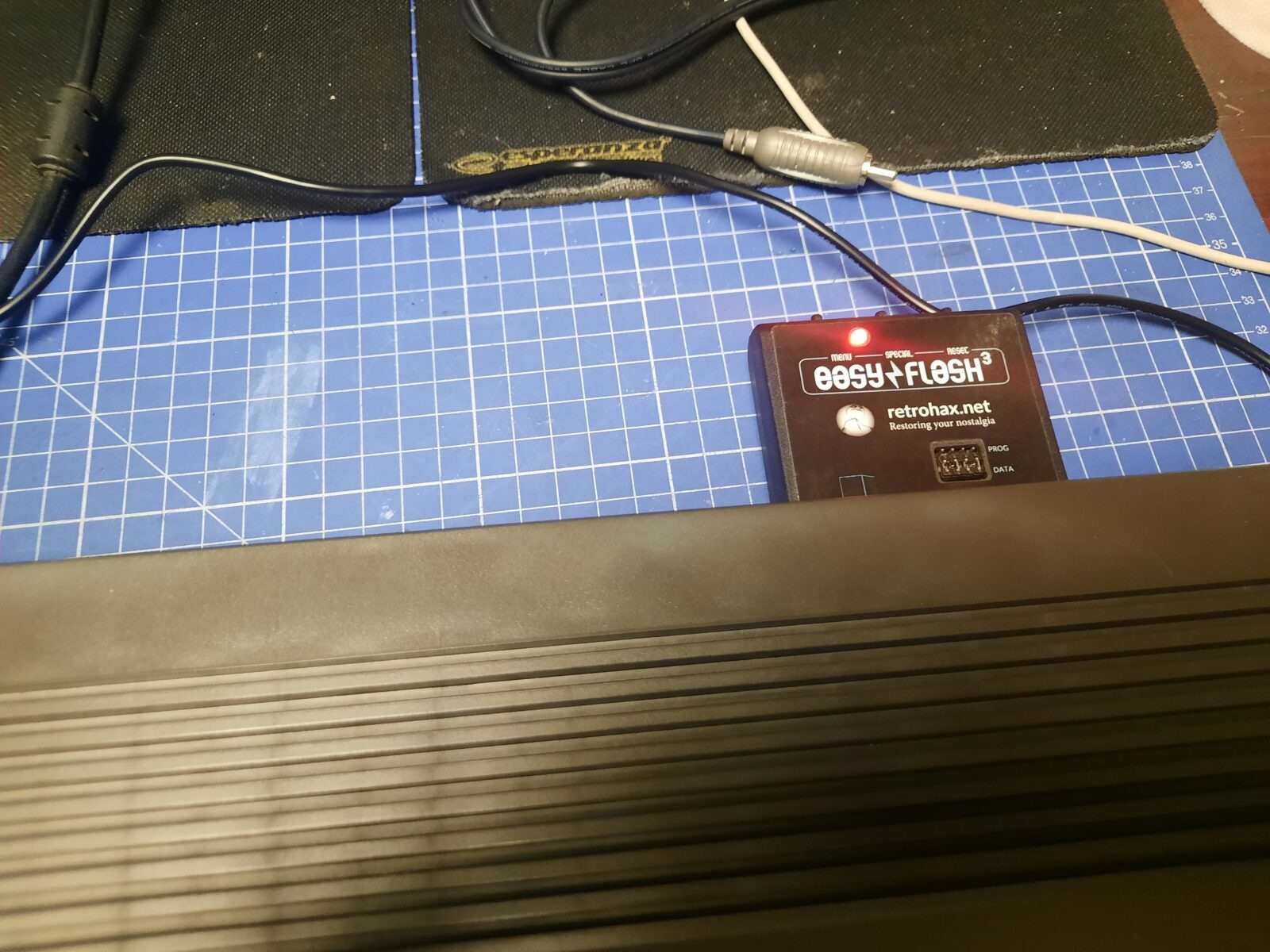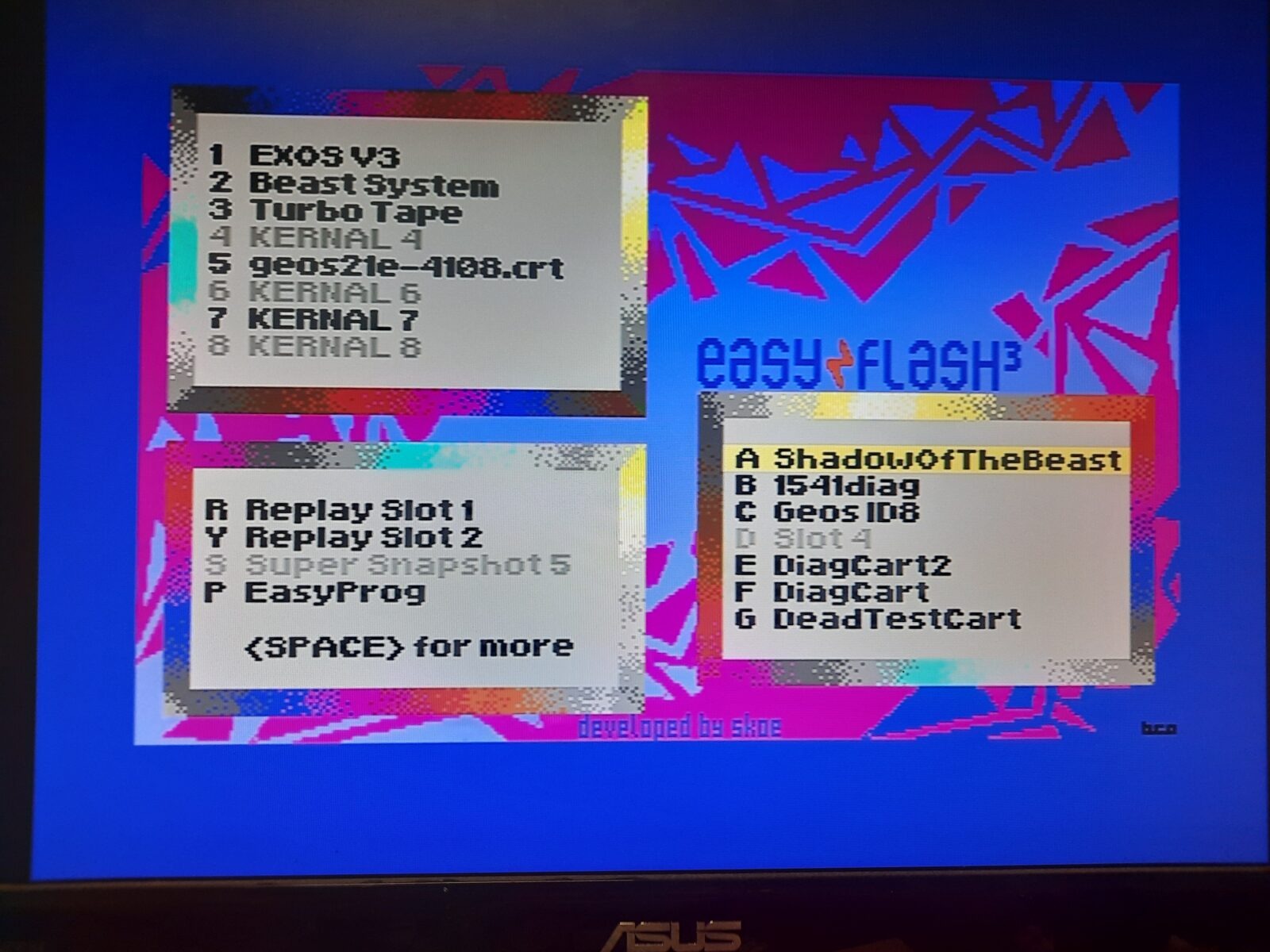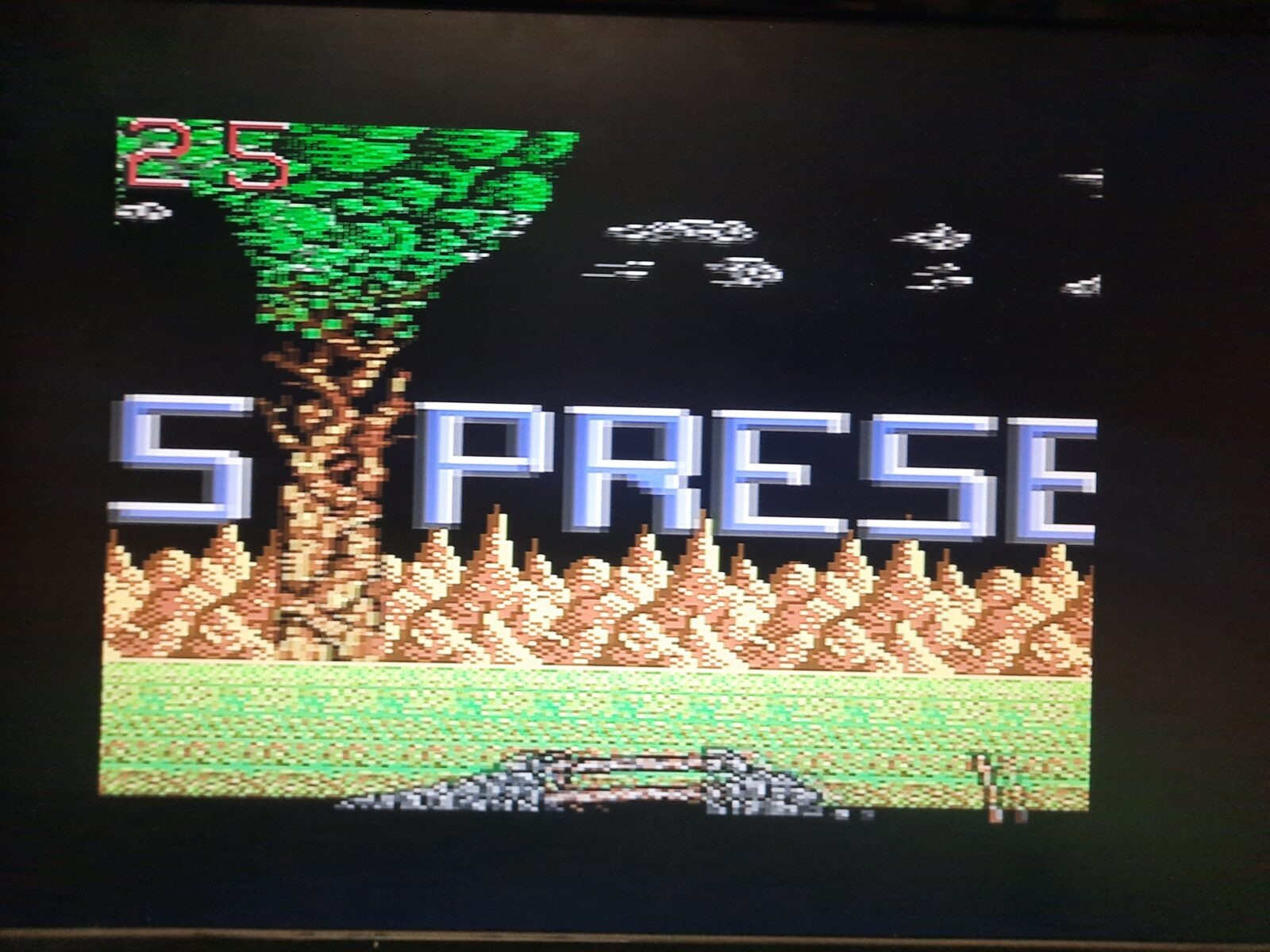 The end of the project
Yeah, that was quick 🙂
After applying the mandatory sticker, the project was finished:)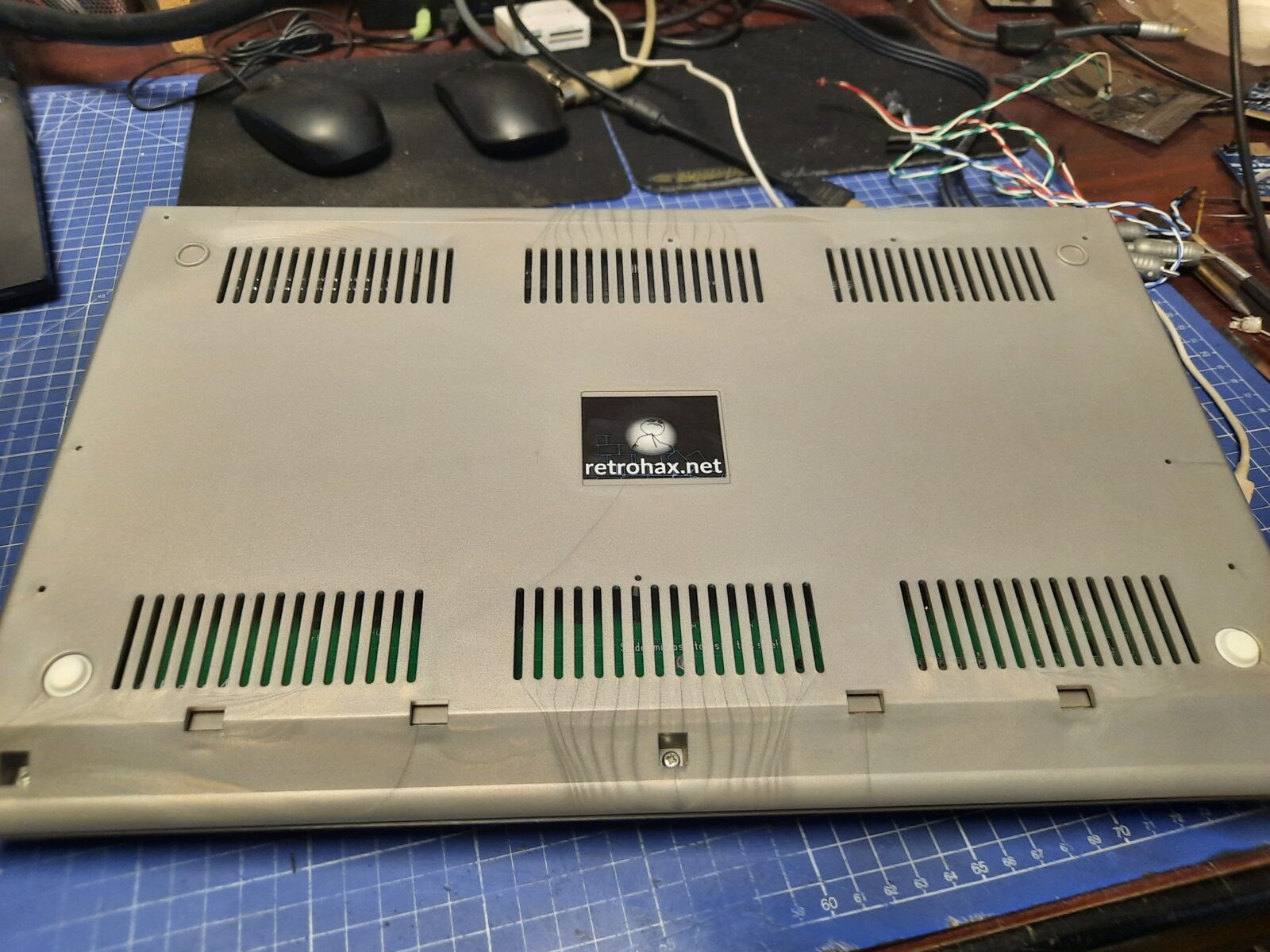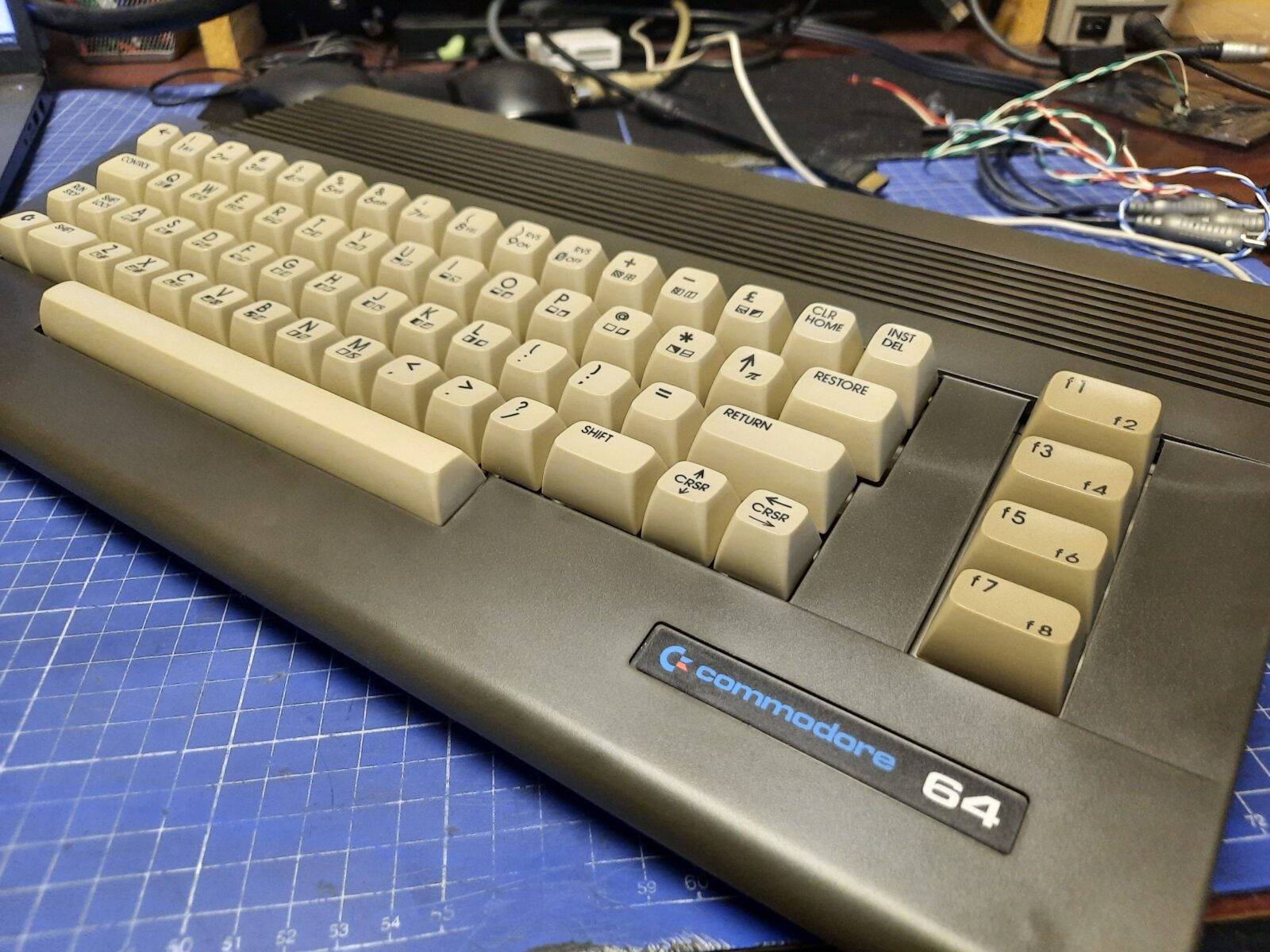 Outro
If you want to get the retro gear I am manufacturing or hardware modules, please visit shop -> https://retrohax.net/shop/
Please support my work by commenting here, and on my Facebook, Twitter, Reddit, and other social media platforms.