Intro
Another, long-awaited update on the mouSTer project 🙂
We are sorry that we've kept you without updates for so long time but this project eats up a lot of time and requires a lot of work.
Availability
Availability is not a problem nowadays. We have a stable manufacturing process and there should not be any hiccups in it. We are planning to make another batch soon.
Firmware updates
This is a major firmware update since the last one. It took tons of work and months too…
Willy/Lamers did a tremendous job with this one …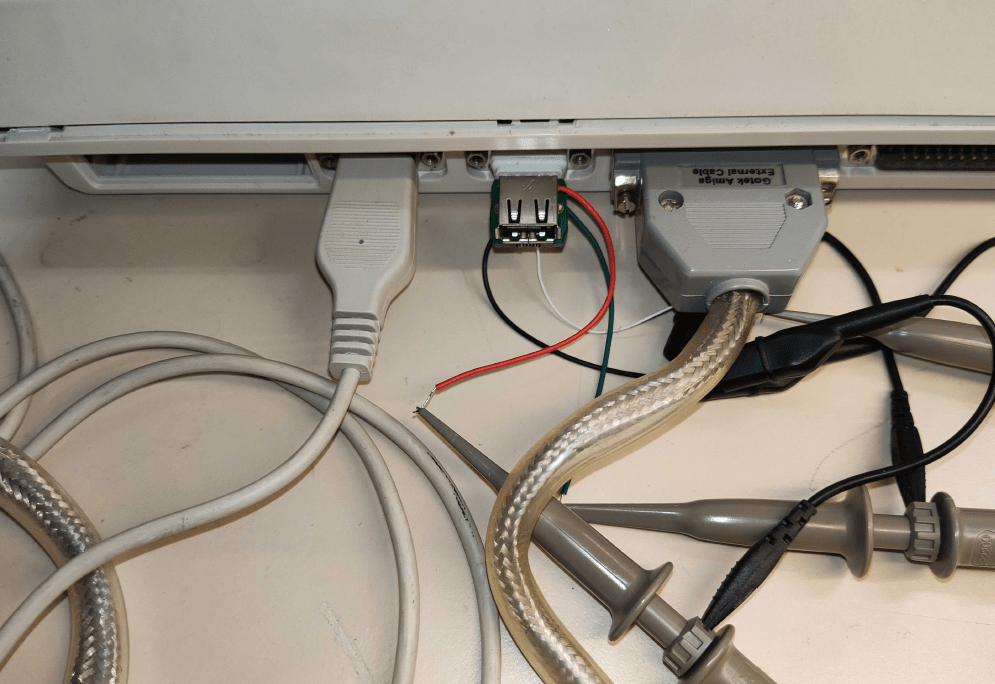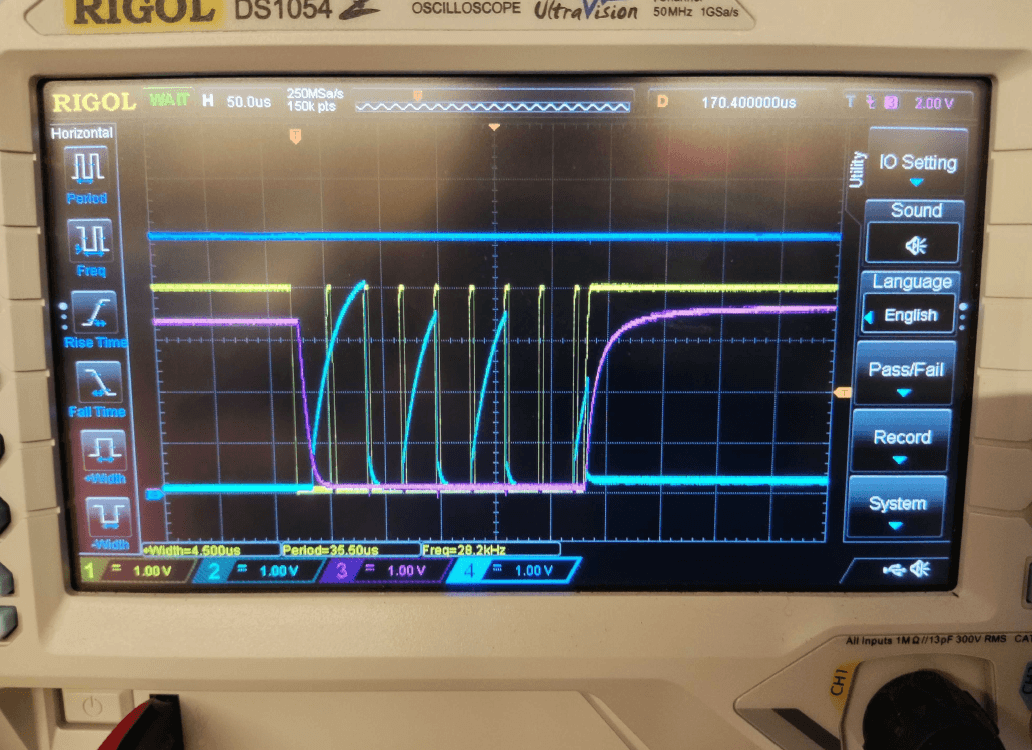 The whole code went through serious refactoring and we've finally added a long-awaited Amiga CD32 support along with other cool stuff like XBOX wireless dongle support.
The major problem was with CD32/A1200 RMB support/fix. We've received some feedback from current users that sometimes RMB doesn't work on some Amiga 1200 machines – it worked on most of them though … or we didn't get any decent feedback…
Since Willy was never into Amiga machines, he had to go through a bit dull learning process of learning its interiors to make it all work. Another KUDOS to him for doing this!
Unfortunately, It turned out again that if you want to make it a nice and working product … you have to go through the whole process yourself … and it takes AGES! so guys, please be patient as we also have real-life problems to sort out 🙂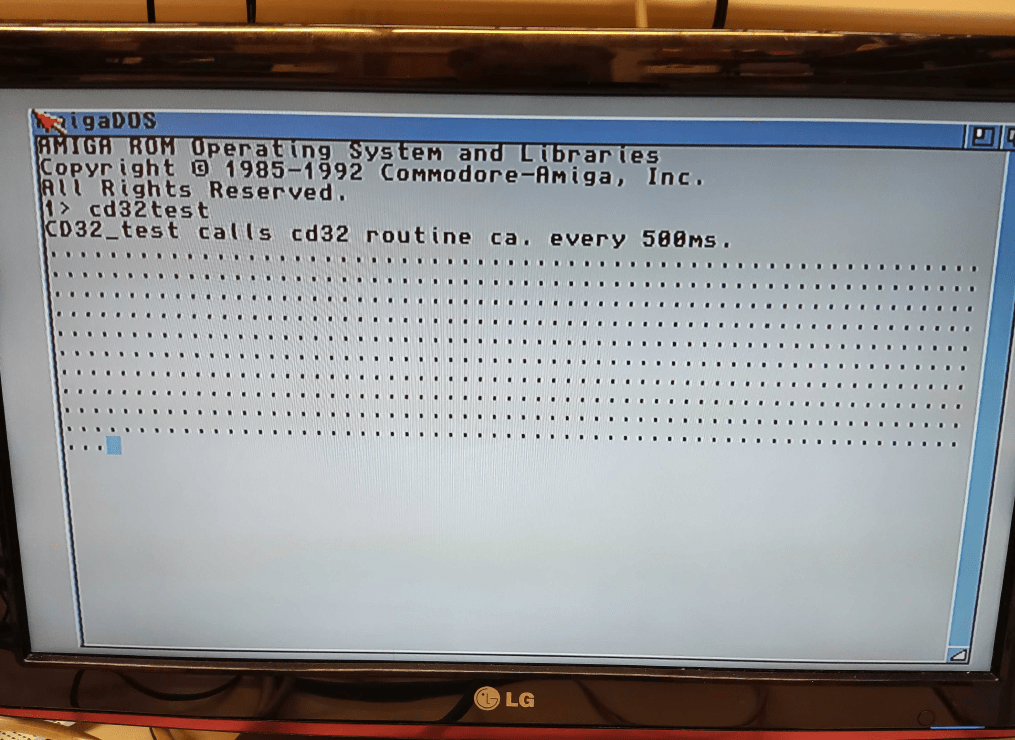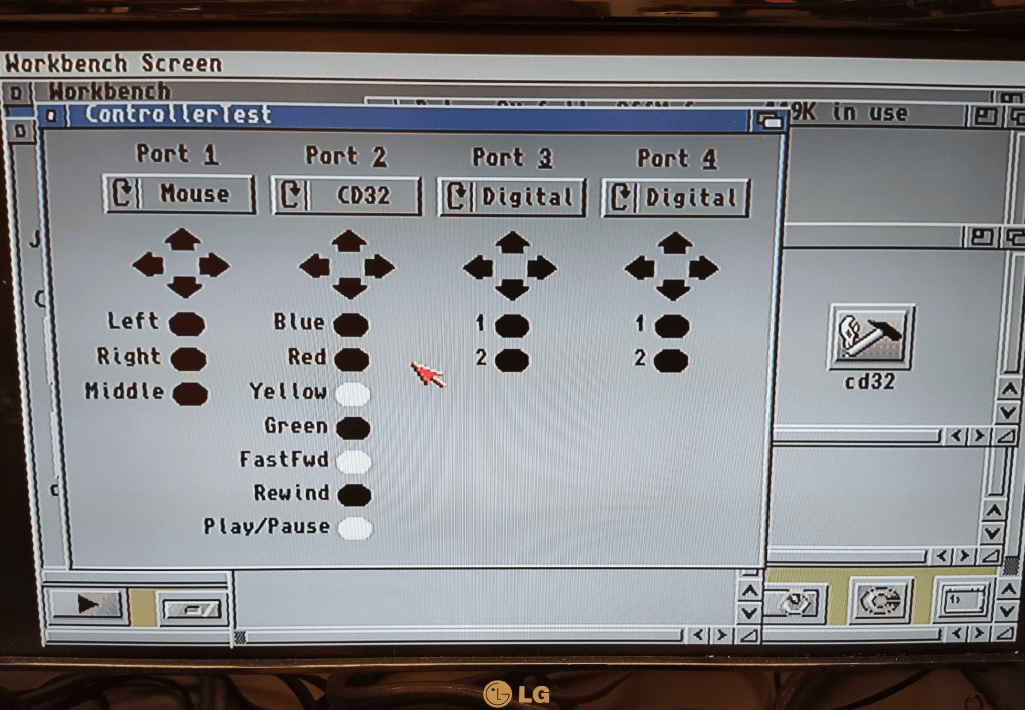 PAULAs fault?
Researching this problem took ages and we've concluded that there are either minor differences in PAULA chips (responsible for mouse buttons) or PAULAs are broken in some machines due to time/wrong usage/accidents. There is also a possibility that some revisions of motherboards use different PAULA chips that are not so easy to work with. Another well-known problem is the infamous capacitor leaks very often found in A600s and A1200s that may cause issues.
If you guys know more about this, please let us know.
Below is a pic of Willy working place along with a bit of a "boosting aid" 😉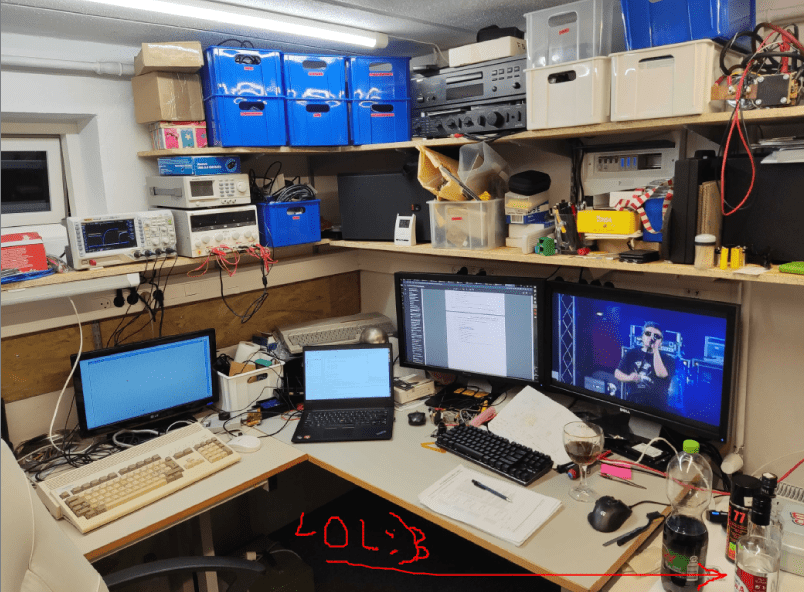 Anyway, we are hoping that through this update, the issue is fixed forever and if you have any info on it, it will help us a lot in making the mouSTer greater. Please drop us an email or simply comment here or on our Twitter or Facebook pages.
Willy also added a new cool feature that (hopefully) will sort out our problems with reporting all not working devices.
It is now super easy. If your USB device is not working (not supported), you just need to change a setting in an INI file "debug=true" and after plugging that non-working device you have to plug a USB flash drive where all needed info will be dumped and can be sent to us later on. This is still in an EXPERIMENTAL mode but we are hoping that it will speed up the whole support process.
Simple reporting after INI file processing was added. The new file "MOUSTER.MSG" is created with a short status.
Added FULL support for Amiga CD32 joypad. (default settings are for Sony DS4).
Added support for wireless XBOX 360 controller dongle.
Added Debug function, to improve feedback for unsupported devices.
Improved overall mouSTer stability (entering SOS mode)
Improved mouse latency. Worst case scenario – 20ms delay
There is also a GitHub page available now – work-in-progress – -> https://github.com/willyvmm/mouSTer
Please, report all problems through the GitHub page from now on, as it simplifies the whole development process -> https://github.com/willyvmm/mouSTer/issues
IMPORTANT NOTE
For a brief moment, there was the wrong firmware uploaded to http://jil.guru/mouSTer/.
If you've downloaded it and something is not working, please re-download it!!!
Future work
We are planning to work on an adapter to the mouSTer that will allow using it with retro PC or older Apple Macintosh machines. An adapter to an adapter (lol:) is needed in this case because RS232 does not supply enough juice to power up the mouSTer and is a kinda different beast to tame.
Anyway, in short, we would like the mouSTer to support Retro PCs (with RS232) and Apple Macs in the future.
Reviews
This time we are proud to show you the link to a review by known in our small retro community STAR.
Mr. Lurch things <- extremely cool channel of our Australian friend in retro! Highly recommended!
Outro
If any of my readers know any solutions, hints, or knows where I did mistakes, then please leave a comment here or on my FB and Twitter pages.
If you want to get retro gear or hardware modules, please visit our shop -> https://retrohax.net/shop/
Please support our work by commenting here and on our Facebook, Twitter, or Reddit pages.
If you want to donate or repair a dead computer then drop me an email. Extreme cases are welcome