… or finally, the project is finished
First transport …
… finally arrived.
… but I am still waiting for the second half 😀
It'll take a while to refurbish it all 😉
SD2IEC revisited
Some time ago, I wrote a post about SD2IEC and my PCB layout of it.
I actually finished the newest version some time ago and even managed to manufacture and test quite a few of these devices.
This is a revisited version and so far works flawlessly, plus it suits my needs so hopefully, this is the final PCB layout. Obviously, GERBER files will be available to download as a "Thank you" to the community.
Feel free to share and use it.
Link to GERBERS at the bottom of the post.
I've decided that it has to be revisited because I wanted to make two options – internal and external.
Also, making it one-sided SMD was a major factor – lower manufacturing costs – Big thanks for this hint to Willy/Lamers who also pointed out a few flaws in previous versions.
Assembled and tested versions are available at the online shop
My layout version
This is going to be a rather short post with a few photos in it and of course GERBERs.
Apart from Vreg, oscillator, and sockets, all parts are the same as in Shadowolf version 1.2 but mostly 0805.
Vreg – TI LM1117IMP 3.3V
Oscillator – ABRACON ABM3B-8.000MHZ-10-1-U-T
SD Socket – Amphenol GSD090012SEU
USB Socket – Molex MX-47346-0001
Internal
External
Schematics is not so different from the internal version.
External SD2IEC is simply powered via a standard USB phone charger. It eliminates problems with a blocked joystick or datasette port plus it does not steal power from C64. It also has a tact switch on a PCB to simply disable/enable it or to swap a disk when using autoswap.lst function.
Case
I've also started to work on a basic 3D printed case for it.
It still requires some further tweaks.
Various
It seems that not everyone is aware of a simple trick to conveniently load a file browser located in SD cards root dir under JiffyDOS.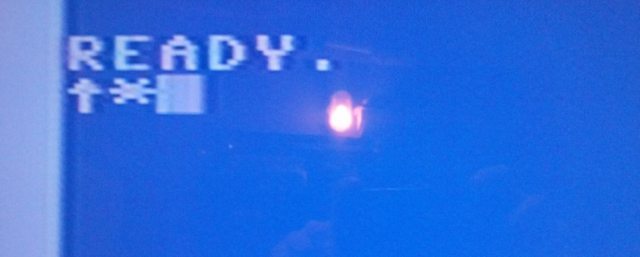 That's it for today 🙂
Revised GERBER files to DOWNLOAD
and here are Eagle internal BRD internal SCH and external BRD external SCH files.
You can get ready SD2IEC here
UPDATE
Daniel, who read my post, emailed me a link to his version of SD2IEC.
https://hackaday.io/page/5295-sd2iec-board
It has no vias under components so toner transfer is now way easier.
Excellent work! Thank you for sharing this Daniel!
OUTRO
If you want to get retro gear or hardware modules, please visit our shop
New products are being added every month.
Also, please support our work by spreading info about it.
Without your support, we simply cannot grow and we have a lot of new cool retro hardware (and more) products to come