… or A500 on steroids
Intro
I discovered a new kind of flower while partying on SillyVenture 2018
I present you Beeronius Vulgaris! lol
/Intro
A few months ago I've experimented with a hydrographic coating of Amiga cases.
Forrest from the US bought one of these A500s from me.
He even pushed it a bit more and swapped the keyboard to a black from CDTV.
I must admit that it looks way better with a black keyboard now 🙂


Forrest decided to upgrade it with a Vampire 500 V2+ accelerator card but he couldn't find anyone around to do this job for him. Well, he found someone who tried to fit a card inside A500 but failed. He failed so heavily that even after removing a card, A500 didn't want to work again. Forrest then asked me for help. I've never played with Vampire 500 V2+ before so I was like …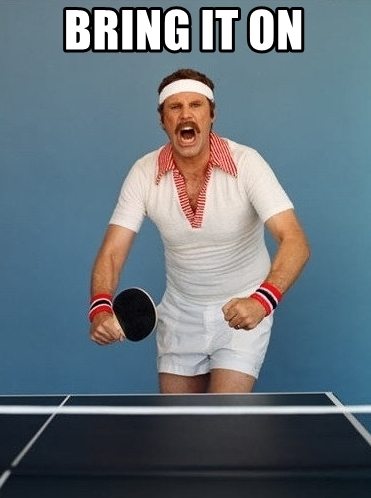 The job
After some troubles with the customs office, I finally received a package and started to poke around.
Here is a pic of a card itself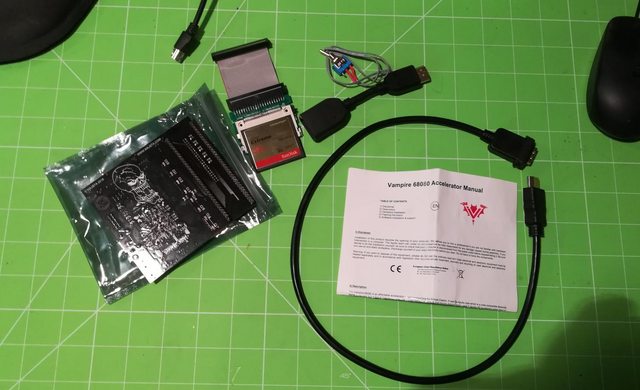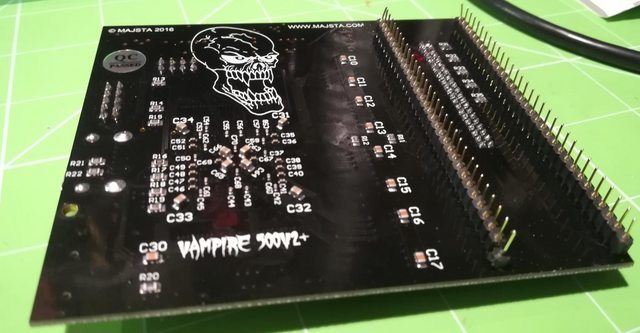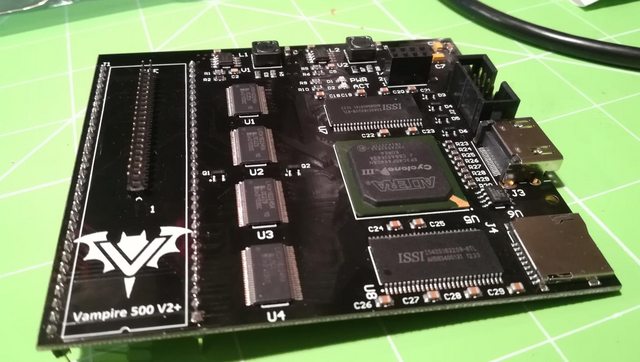 … and A500 back in my home again 😀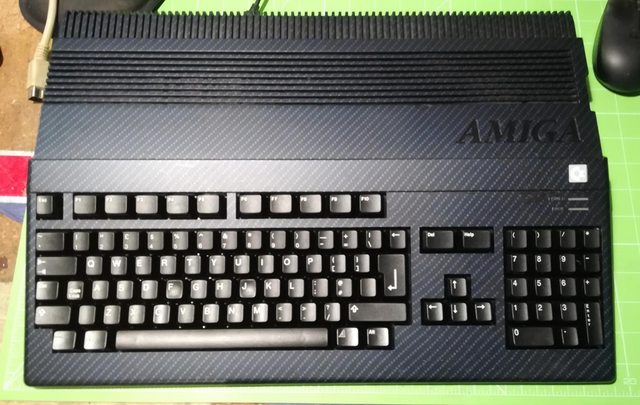 For all you perceptive folks … take a quick look and tell me why this Amiga didn't even want to boot 😉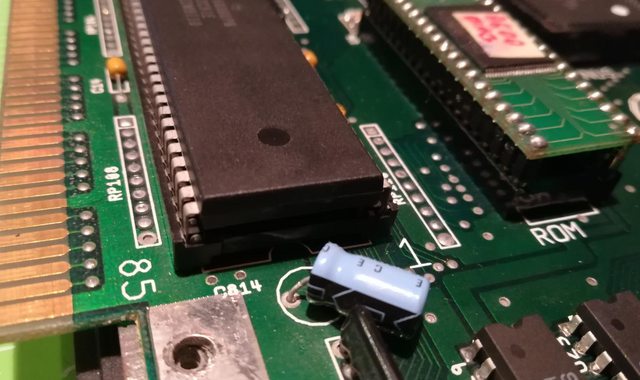 The HDMI socket was also damaged a bit.


Anyway, Vampire installation is super easy and required … plugging it properly.
That's it. It worked right away lol.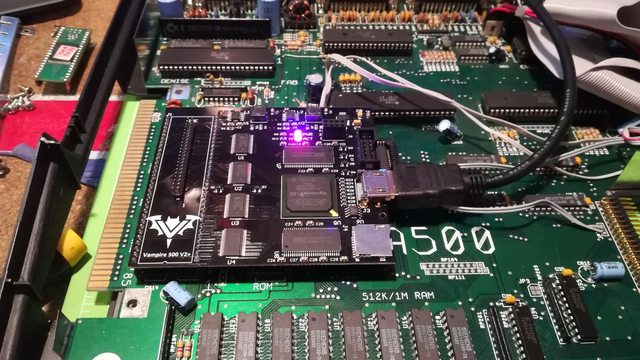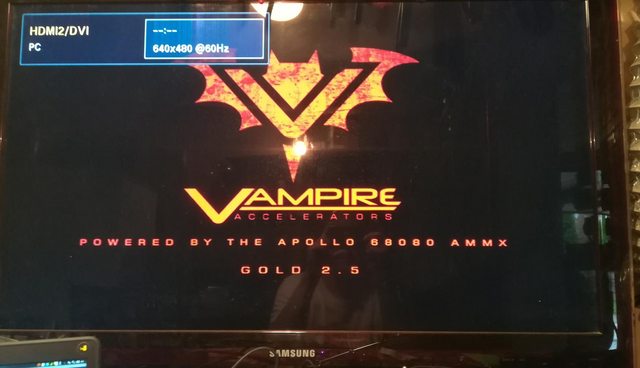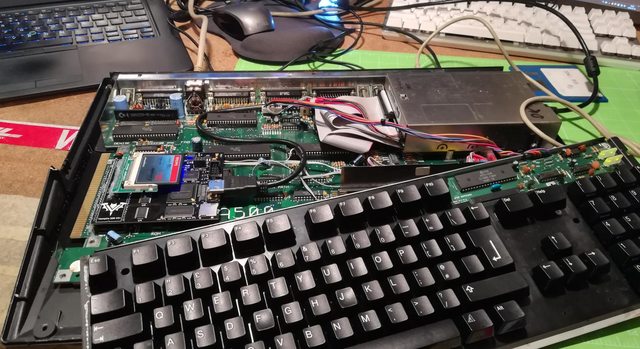 While that A500 was at my place, I was able to 3D print a side dummy plug for it out of black PLA with my new (at that time) 3D printer (that I will cover in one of the future posts someday).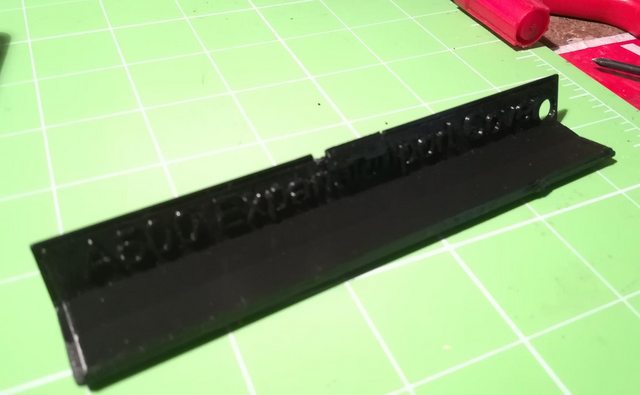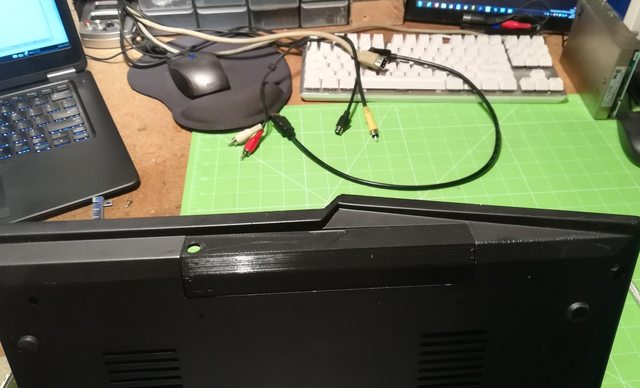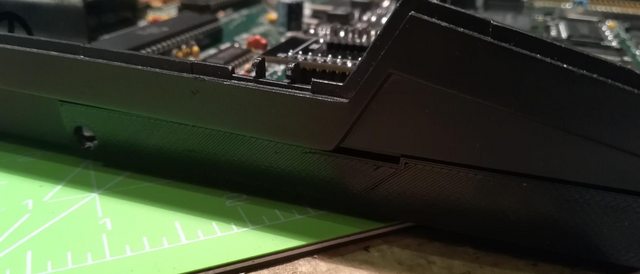 I've also supplied it with a better CF2IDE adapter.
Instead of this …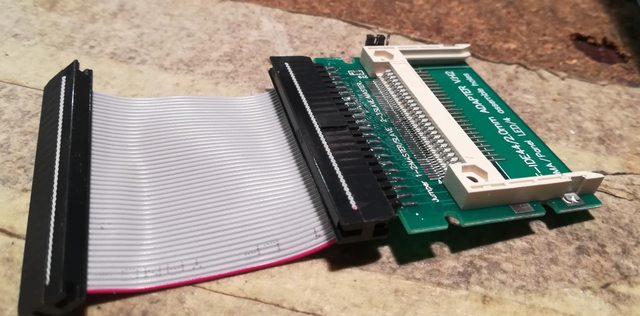 I've hooked it up with this …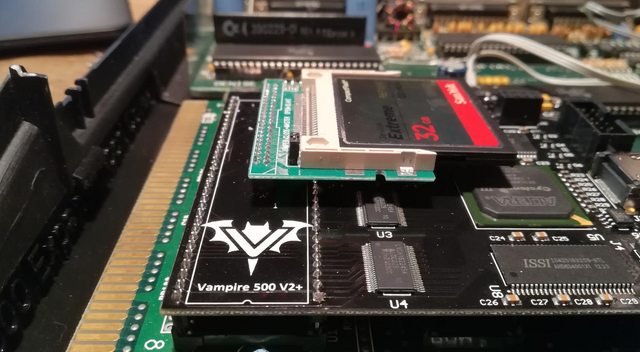 After installation, I booted it and played around for a while.
Vertical stripes on a picture are there because of my faulty plasma TV 😉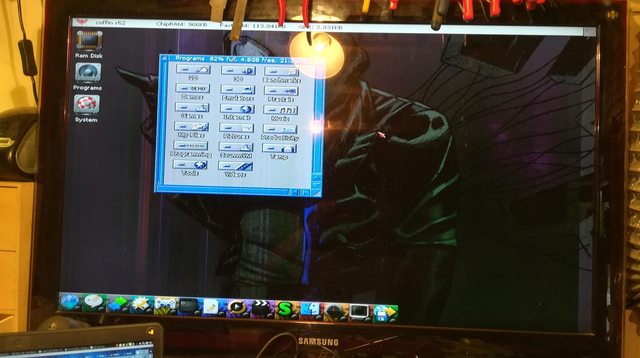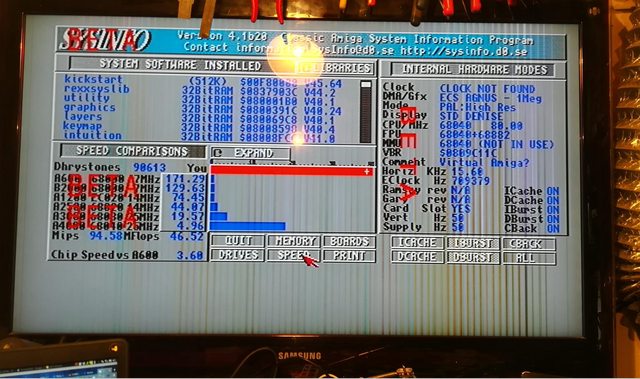 I must admit that this card is a hurricane. A500 boots in an instant, work super fast, and catapults you into way new Amiga world yet to be explored 😉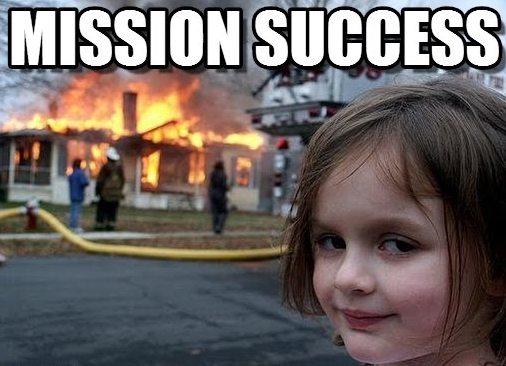 Forrest is now the happy owner of a modded retrohax.net A500 with a Vampire card in it.
This time greetz go to:
My fellow group members for neverending support – LAMERS
OUTRO
If you want to get retro gear or hardware modules, please visit our shop
New products are added every month.
Also, please support our work by spreading info about it.
Without your support, we simply cannot grow and we have a lot of new excellent retro hardware (and more) products to come