… or how to get overwhelmed by too many projects
Yup, posting delays again :/
That is caused by too many projects that I started simultaneously and these have to be finished so I will be able to write about it soon.
Anyway, just to keep ya all up to date, today I present various hax, mods, and mini projects that I did over the past few weeks.
Homebrew Atari CPU 68k DIL2PLCC adapter
Some time ago Wieczor/Lamers asked me to fabricate a PCB for his Atari. He needed it to conveniently swap Motorolla 68k chips that he had lying around in different package types.
Wieczor already got board files from an author (cheers shock__ ;)) so he sent all of them to me.
As usual, I've printed all the necessary files on an old, good HP LaserJet.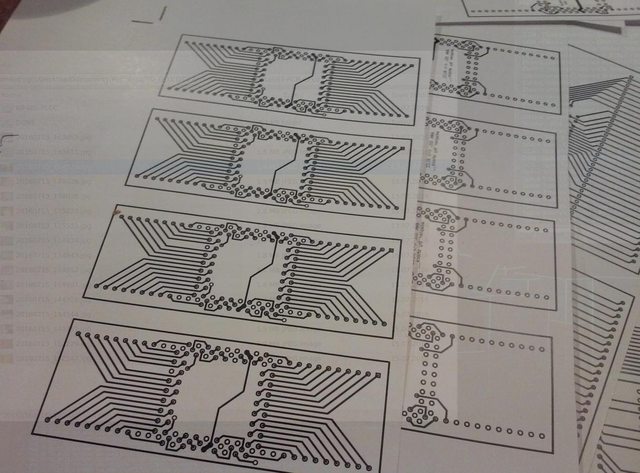 After cutting it out I taped it on a de-greased laminate and I was ready to put it through my hacked laminator.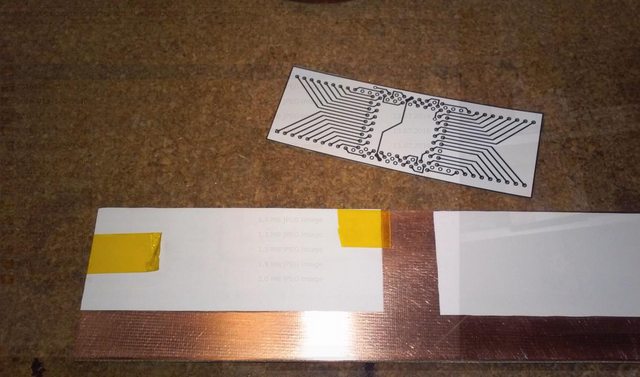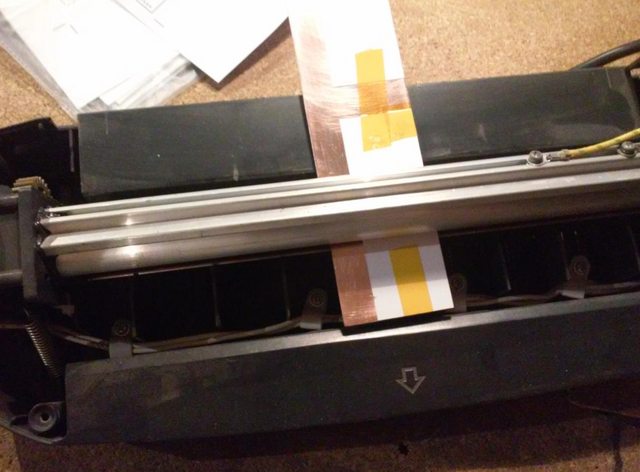 Below is a short video showing that process.
Laminator hacked for toner transfer method from pit on Vimeo.
I did several passes just to make sure that the toner is sticking firmly to copper. After that, I put it into a bucket filled with warm water and left it for a long while.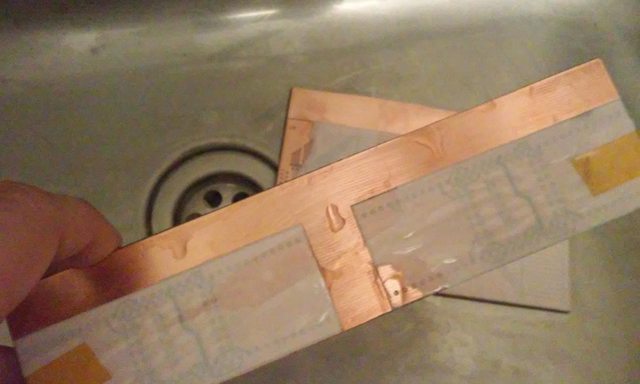 I've removed larger pieces of paper but still had to gently remove the remaining layer of thin paper that was stuck between traces.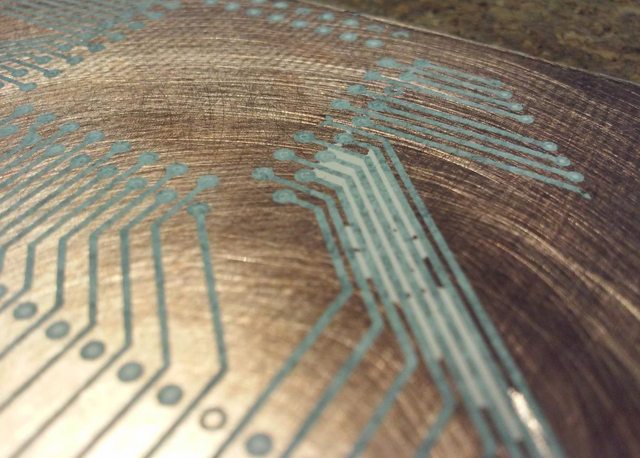 I've also corrected all missing traces with a permanent marker(I should have used a thinner marker though :D) and threw it into a warm etching solution. I am not super pleased with the outcome but it was a two-hour project – I was in a hurry 🙂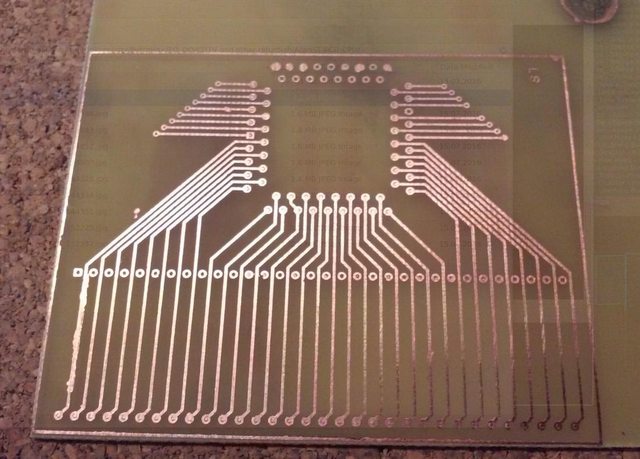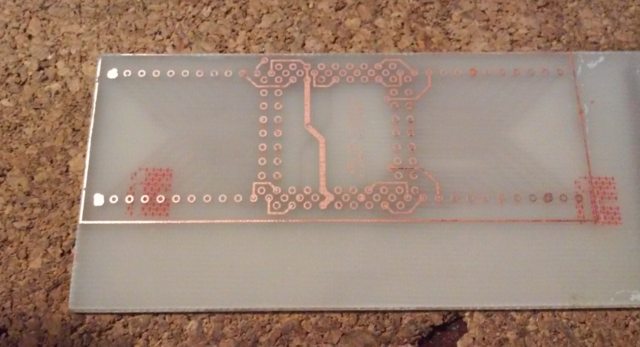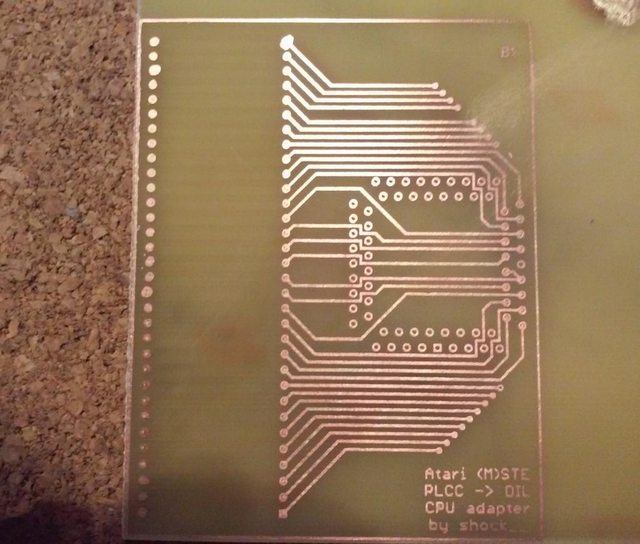 Refurbishing Amiga CDTV keyboard
Recently, I bought a keyboard for Amiga CDTV at a flea market. It was quite dirty but hey! I didn't expect much for a 1.50 $ 🙂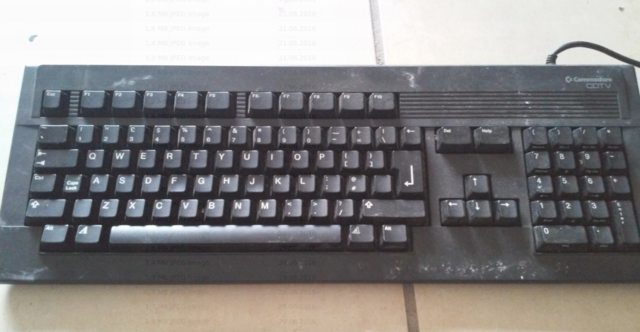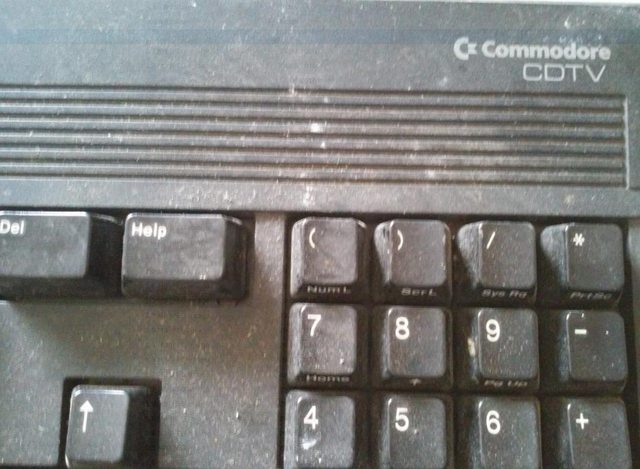 It was getting better under keycaps 😉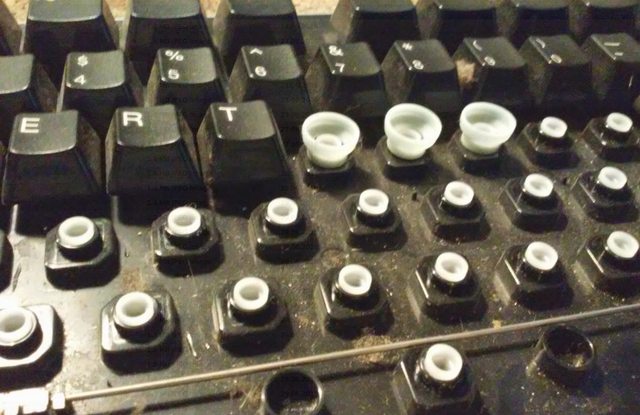 I've thrown keycaps to a Sodium Hydroxide solution to de-grease'em and rubber parts to denatured alcohol to clean 'em.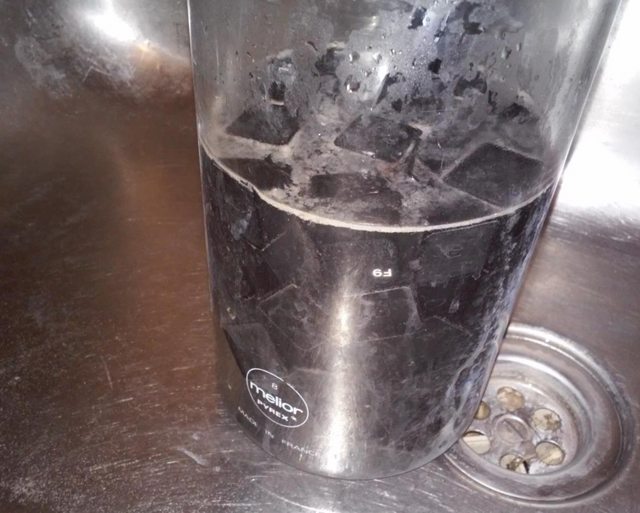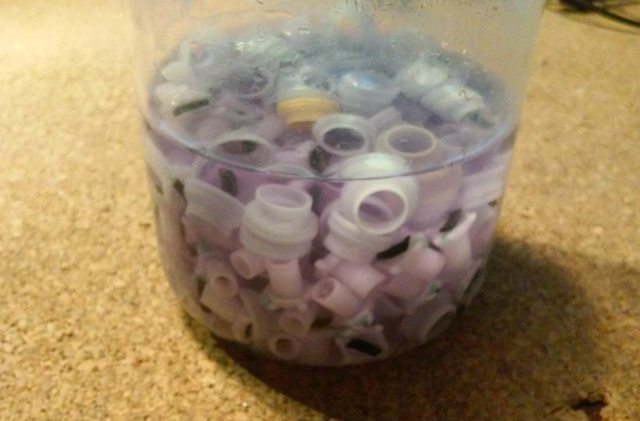 This keyboard shows an interesting design.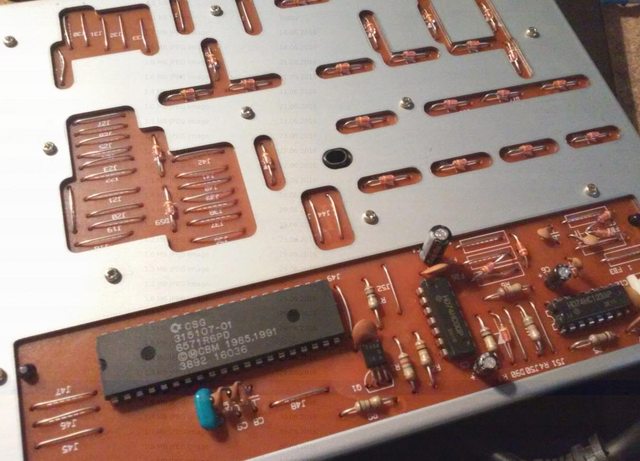 After cleaning a case I started assembly.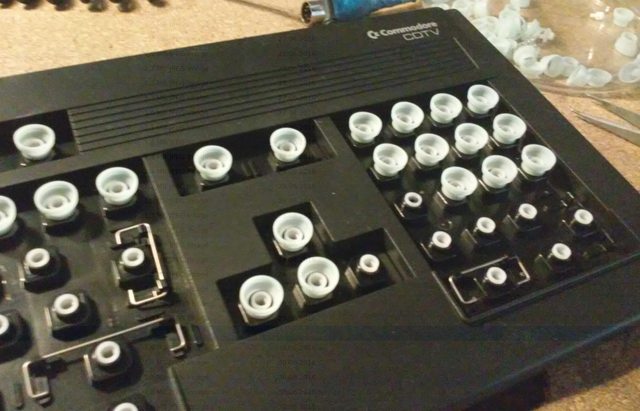 And here it is! Nearly new ACDTV Keyboard 🙂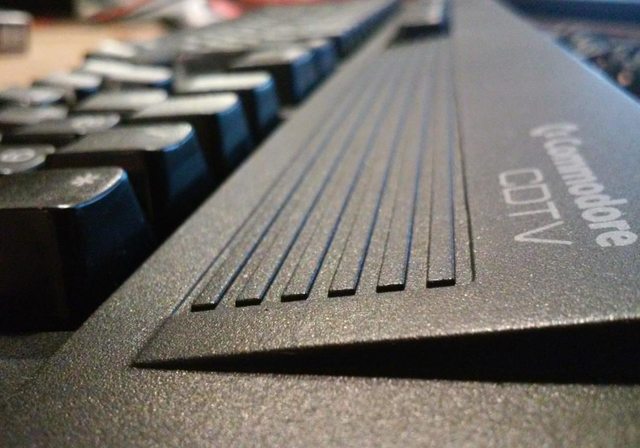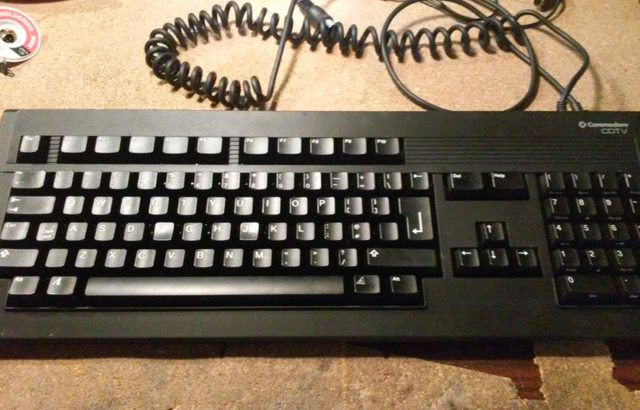 EPROM eraser lamp from the '80s
I needed to quickly test a ROM chip for my C64 but I was still waiting for freshly ordered flash ROMs. However, I've had old EPROMs lying around. Problem was that these were obviously already burned. Since I don't have a proper eraser I had to find a different way to erase'em. I've figured that an old tanning lamp straight from the `80s should do the trick.
Here is the lamp.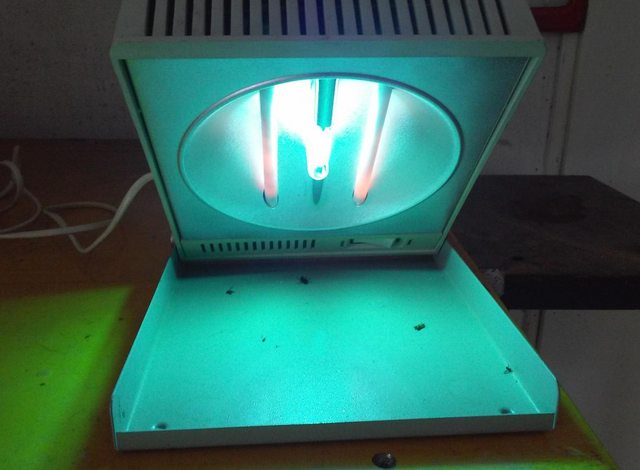 … 20 minutes of chip tanning worked like a charm 😉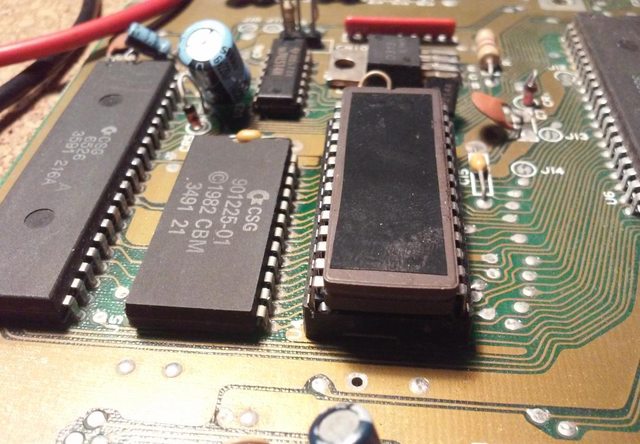 Cleaning and whitening Amiga peripherals
Yup, another cleaning story.
I have a few peripherals queued for cleaning. Nothing fancy at all except the fact that it was done without sun ;).
I was testing this new idea of one dude from internetz and it turned out he is correct. Sun is actually not needed – warmth is. I've just covered plastic parts with 12% hair whitening cream and wrapped them in stretch foil. Then left it for 4 days near my central heating oven to keep it warm. Below is a short photo story.
Whitening … another way 😉
When plastic cases are in really bad shape and there are no options to bring back the original color I usually paint'em. I've finally found very nice RAL9001 Satin spray paint that nearly matches the original C64c case color.
I've also refurbished a cassette recorder in one go 😉
Photos below.
Before: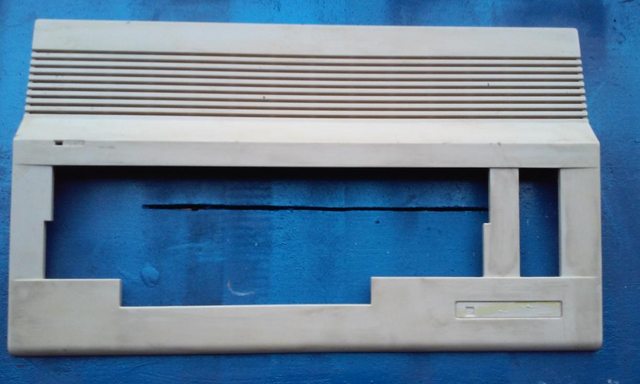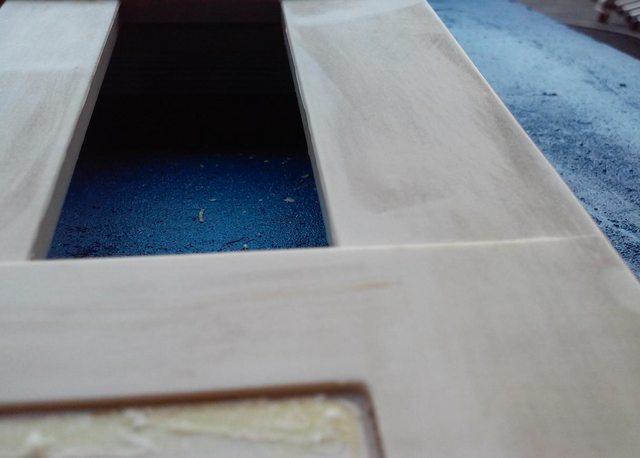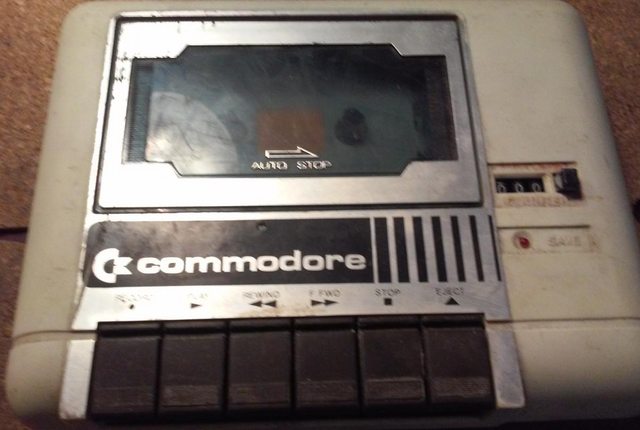 Work in progress:
Whitening … ultimate way!
This is still in an experimental phase but I'll show you some results and progress I've made.
There are several problems with this method that still need to be resolved. The most important problem is that very toxic and corrosive chemicals are involved.
For now, I'll just post the results.
Preparing magic liquid. from pit on Vimeo.
Yellowed keycaps before the experiment.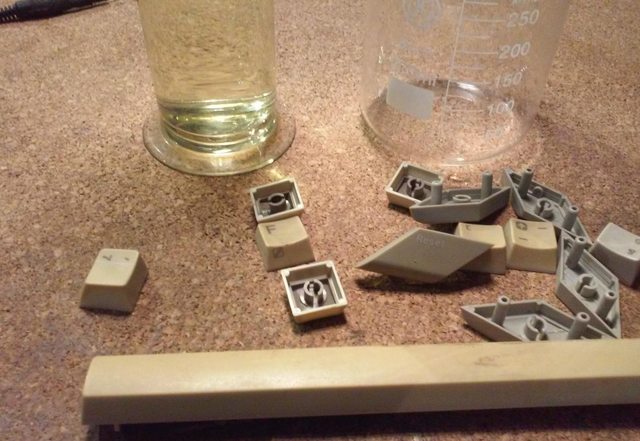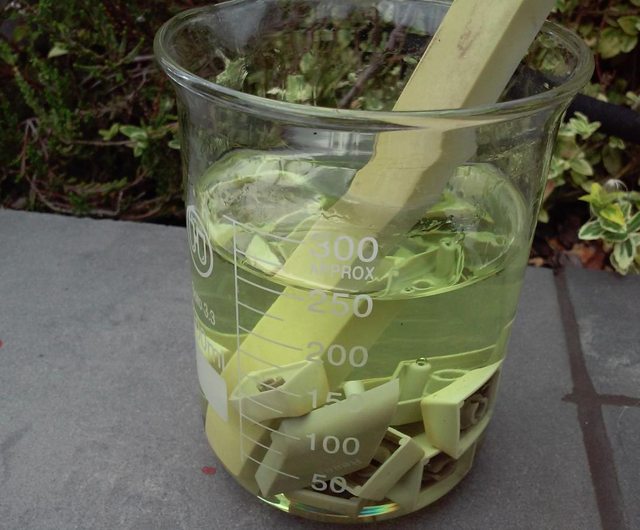 All keycaps except "6" are simply rinsed with water.
"6" has been post-processed hence the nice original whitened color.
That's it for now. New stuff for posts is piling so stay tuned 😀
OUTRO
If you want to get retro gear or hardware modules, please visit our shop
New products are being added every month.
Also, please support our work by spreading info about it.
Without your support, we simply cannot grow and we have a lot of new cool retro hardware (and more) products to come