… or early SepTandy!
<intro>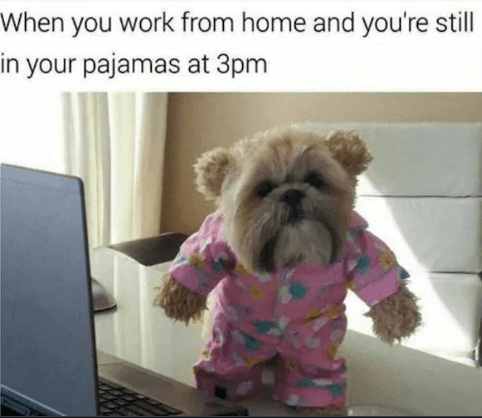 </intro>
Intro 2.0
Here I am with another short story about a great retro computer that I was working on some time ago. This time I present you with a Tandy 1000 HX which turned out to be a very cool computer! Turned out, that I've never played with such a machine because it is kinda exotic in Europe.
Sooooo … that machine was another custom job for one of my friends. This time it was sent to me for repairs/cleaning/modding. It was in decent shape. To run it, I needed a voltage converter as it runs on 110VAC.
Here is how it looked and worked once it arrived.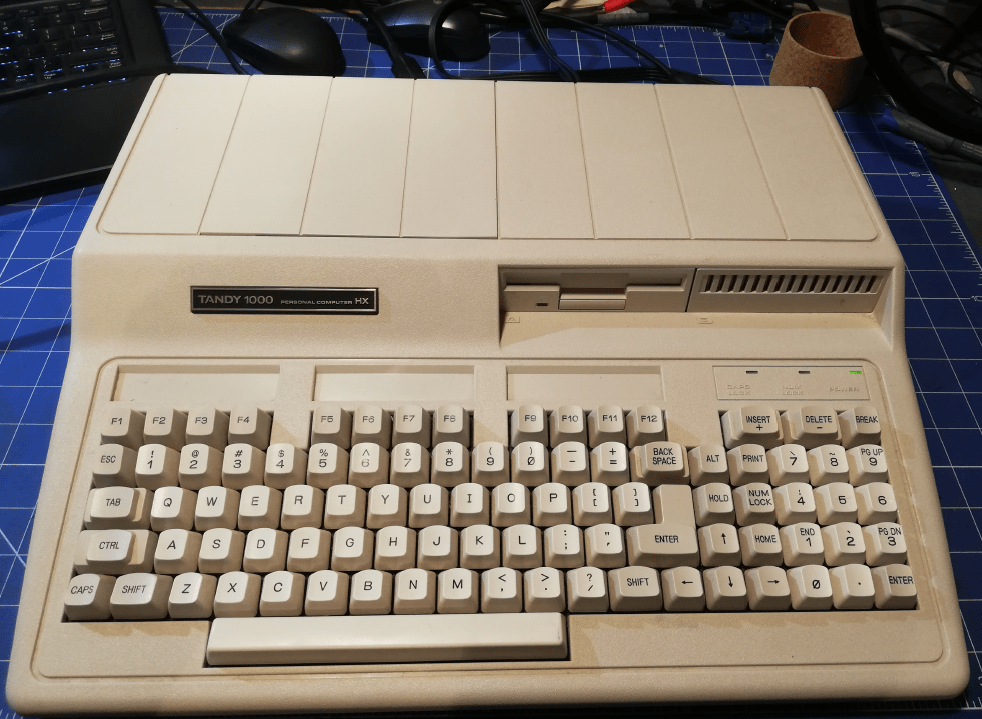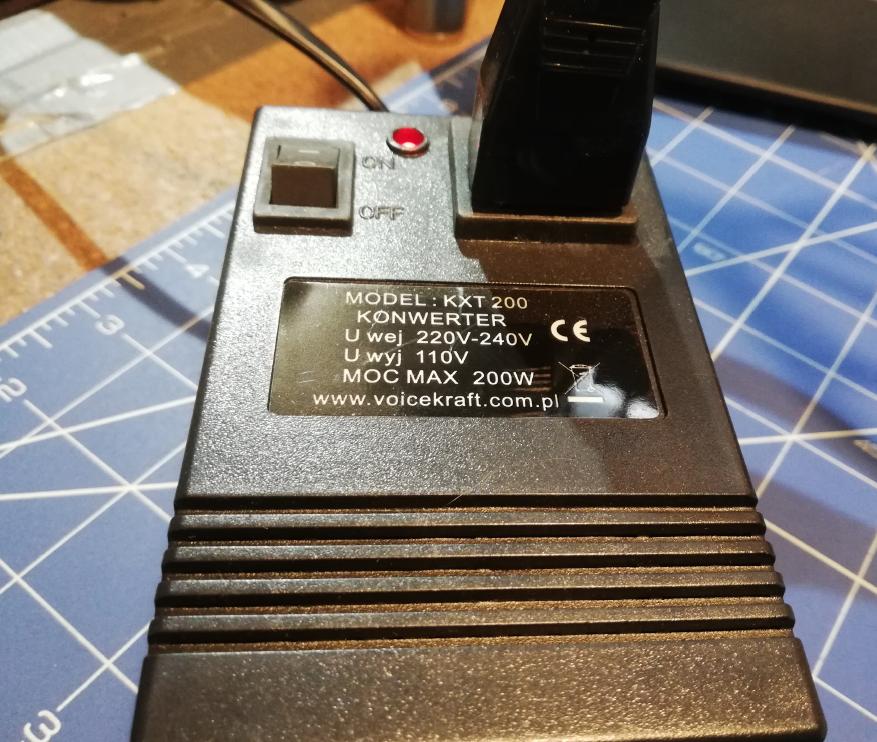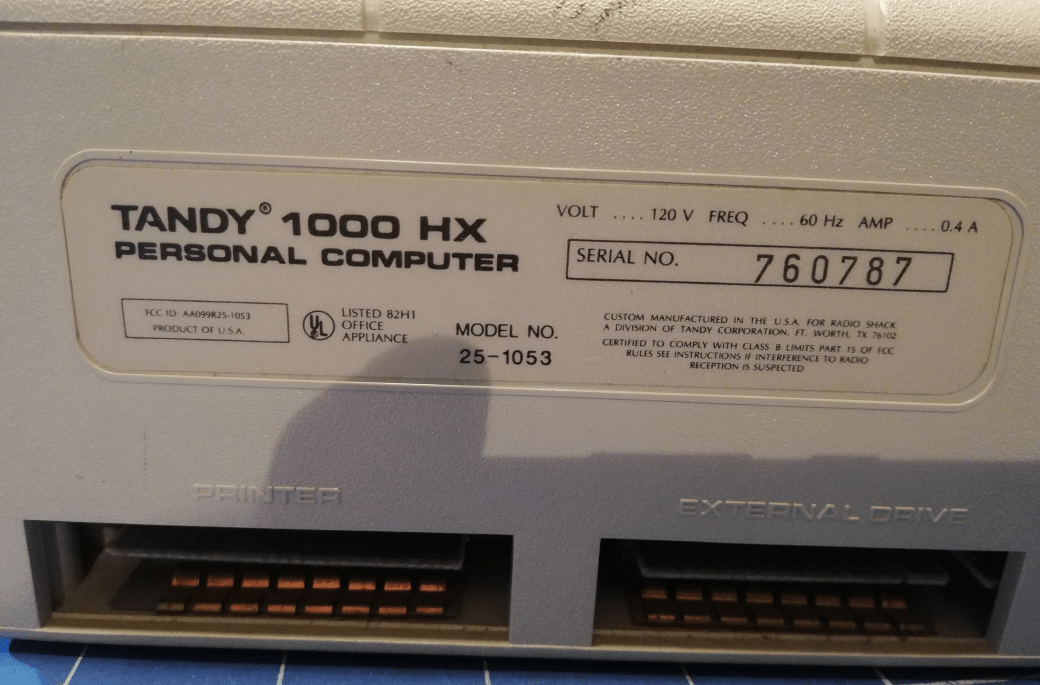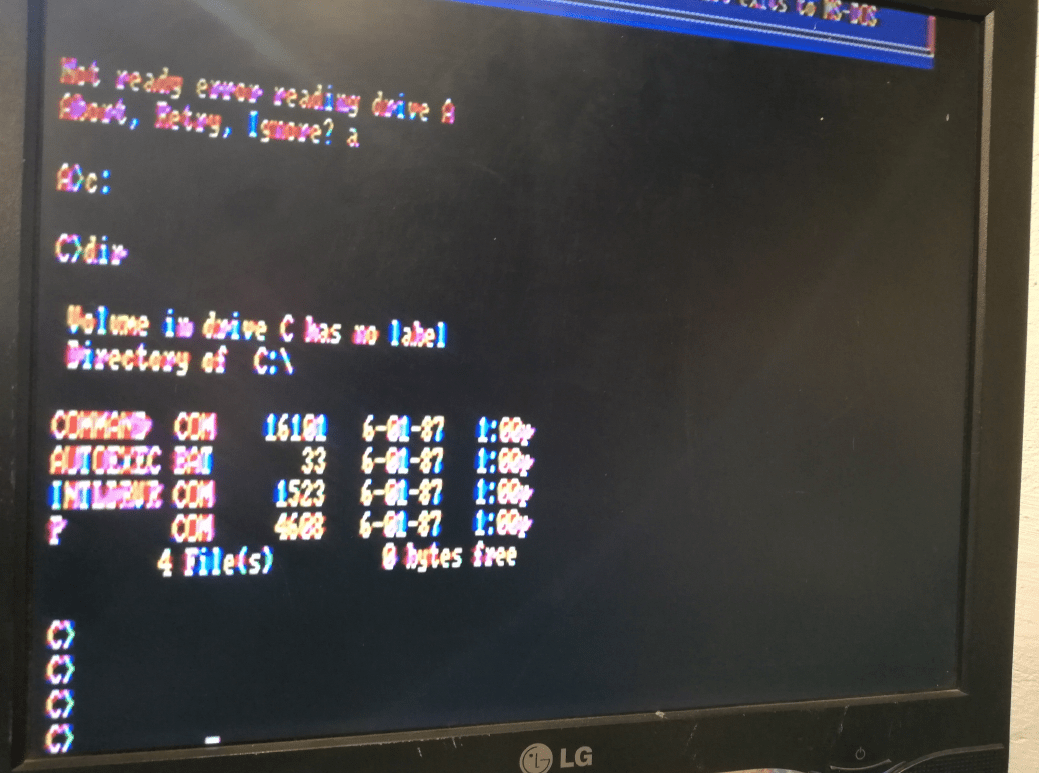 Disassembly and cleaning
I didn't wait much and started the disassembly process.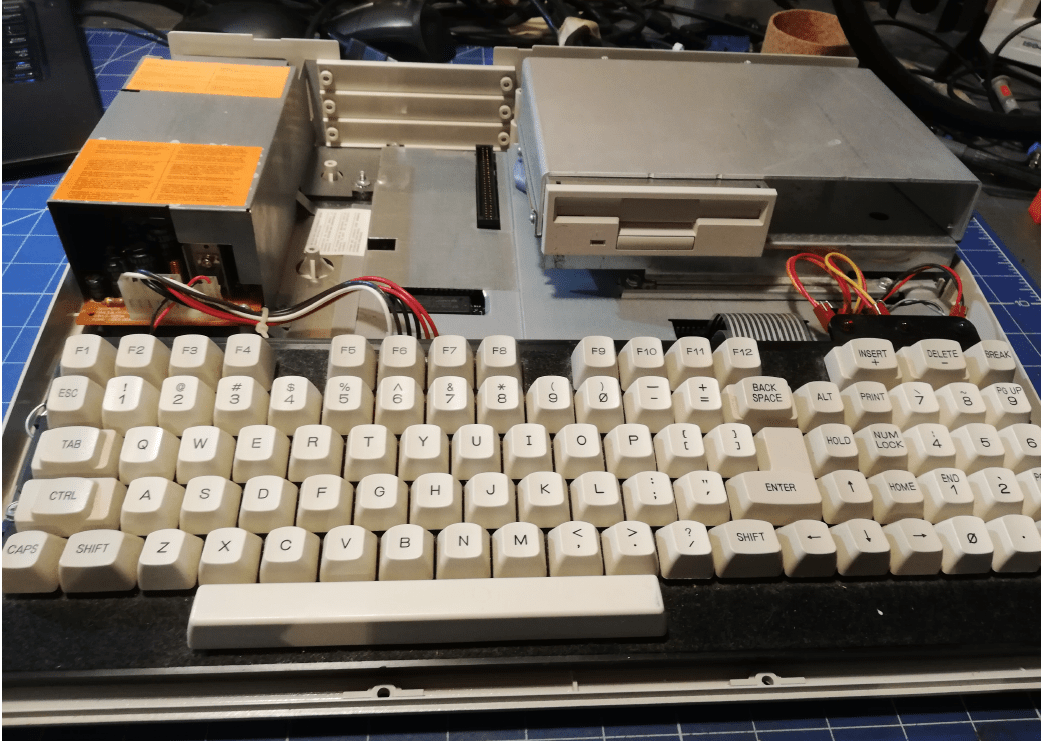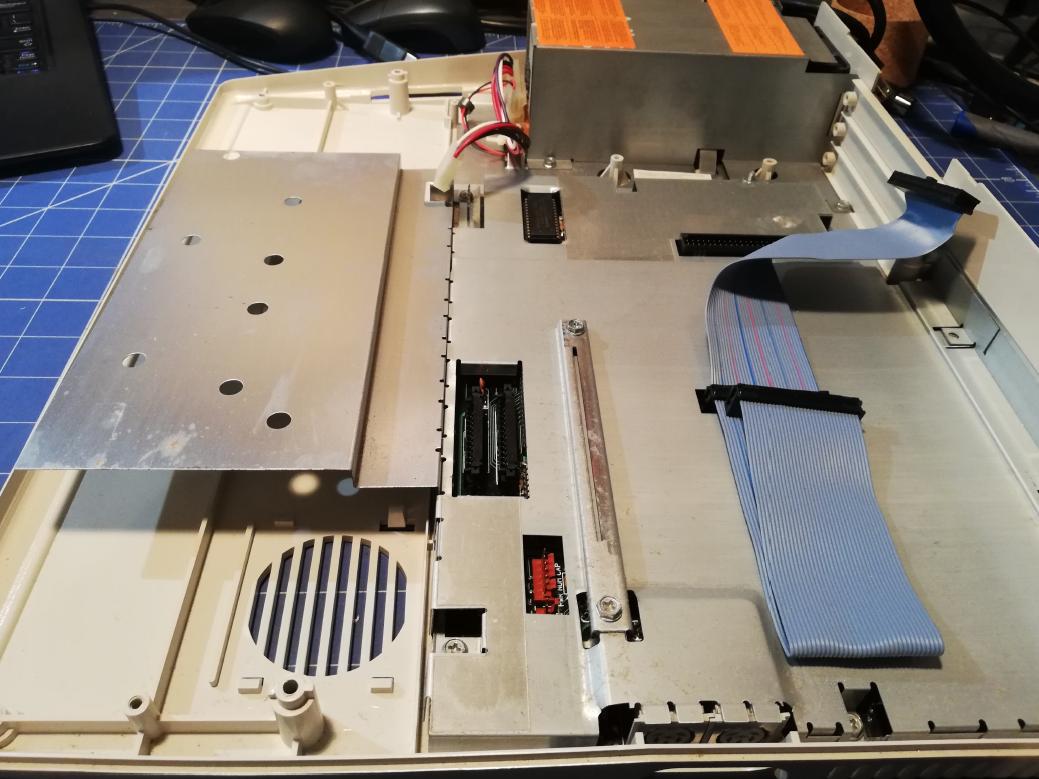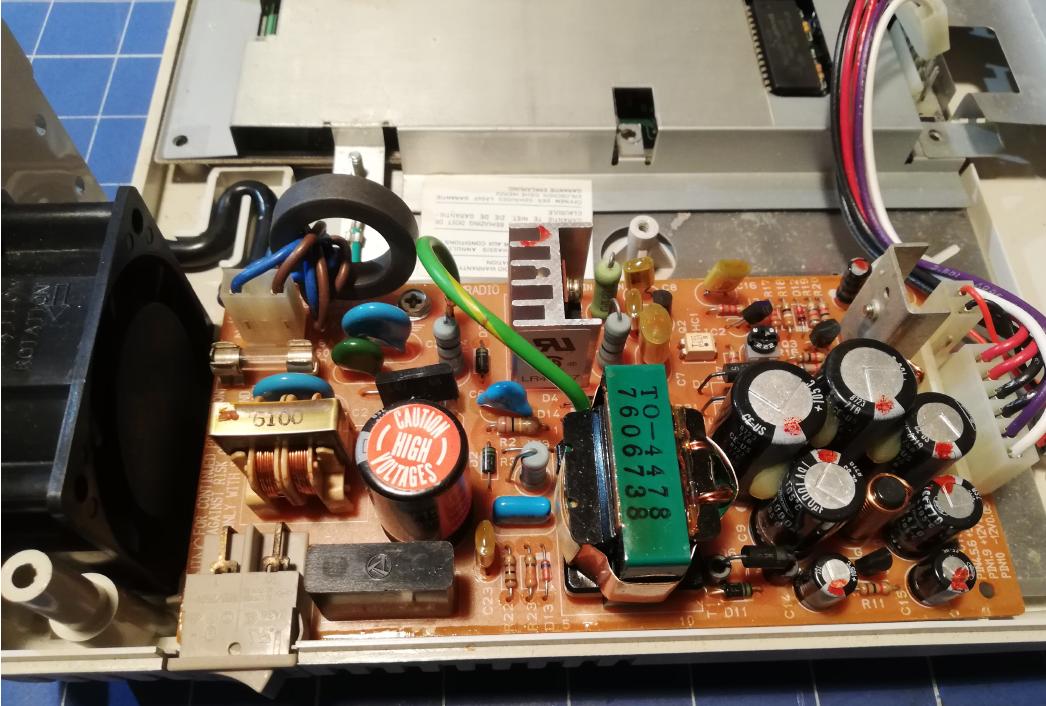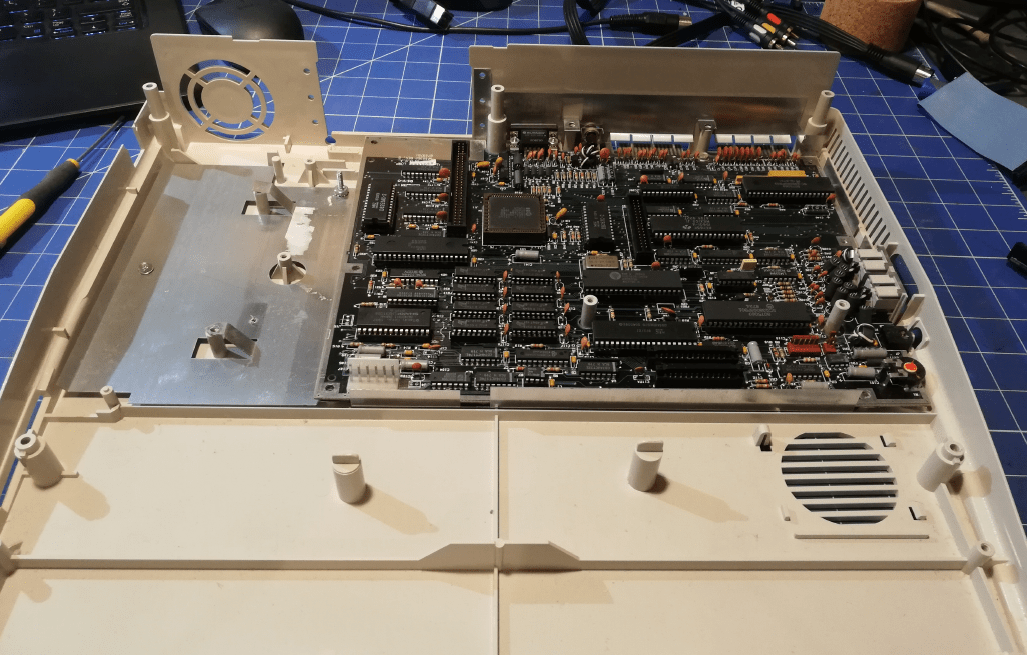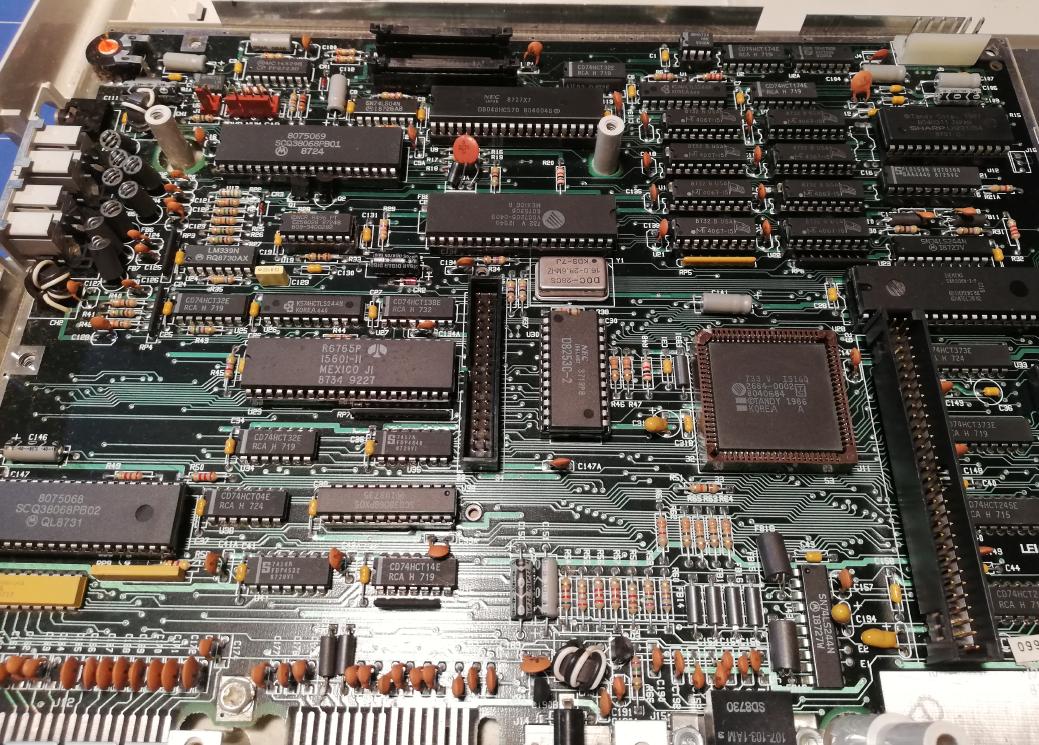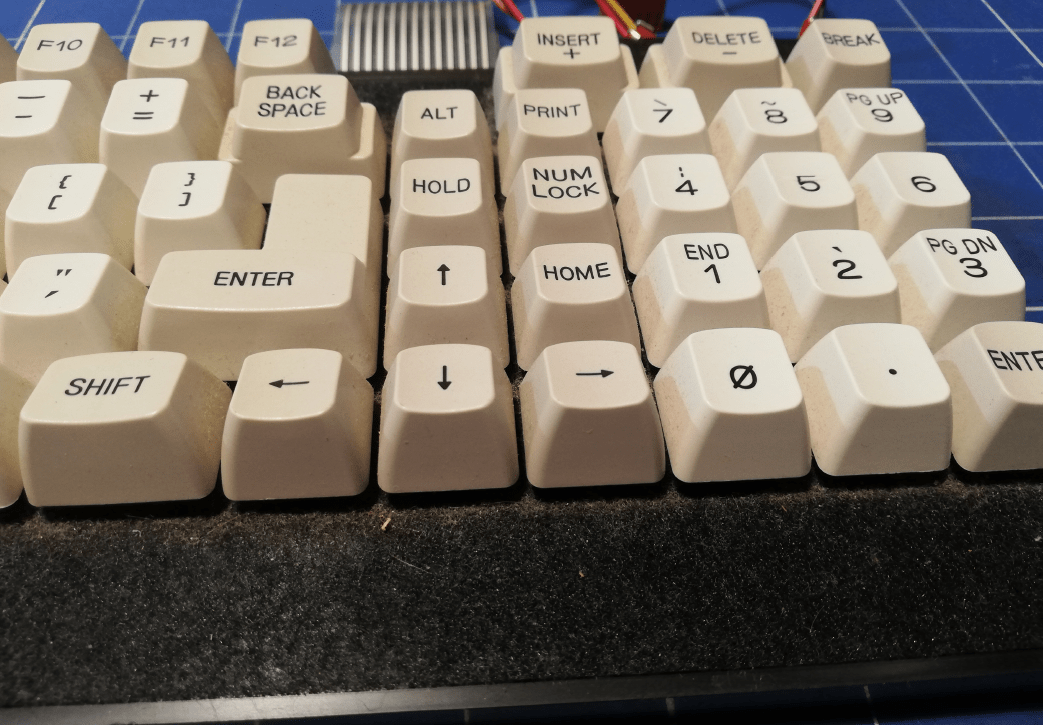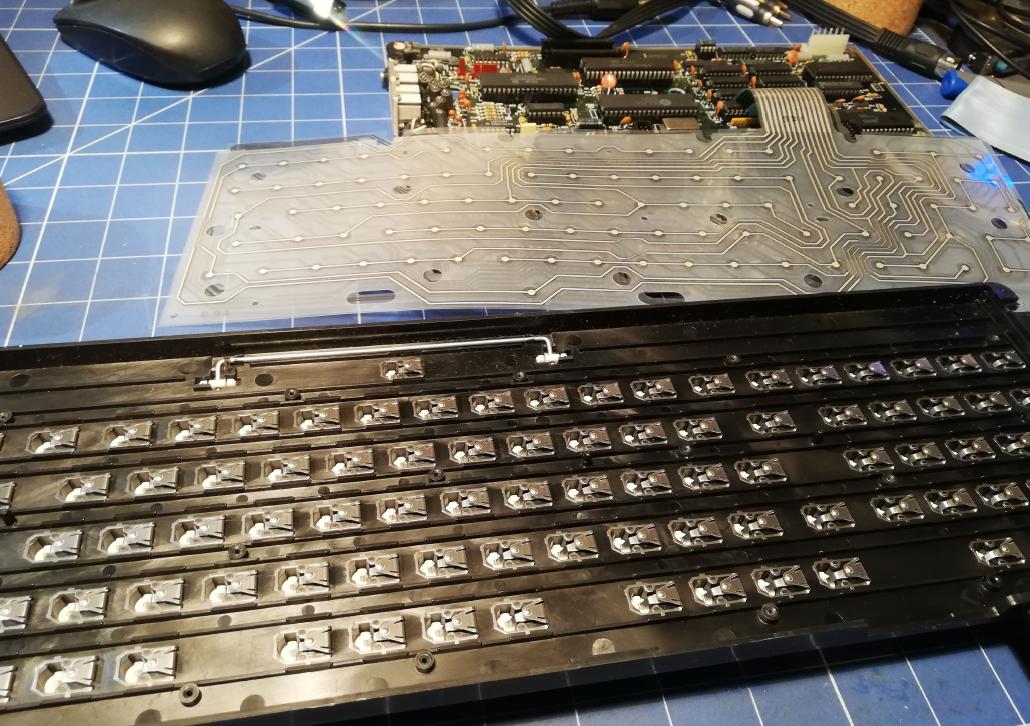 Motherboard received a warm bath in an ultrasonic cleaner.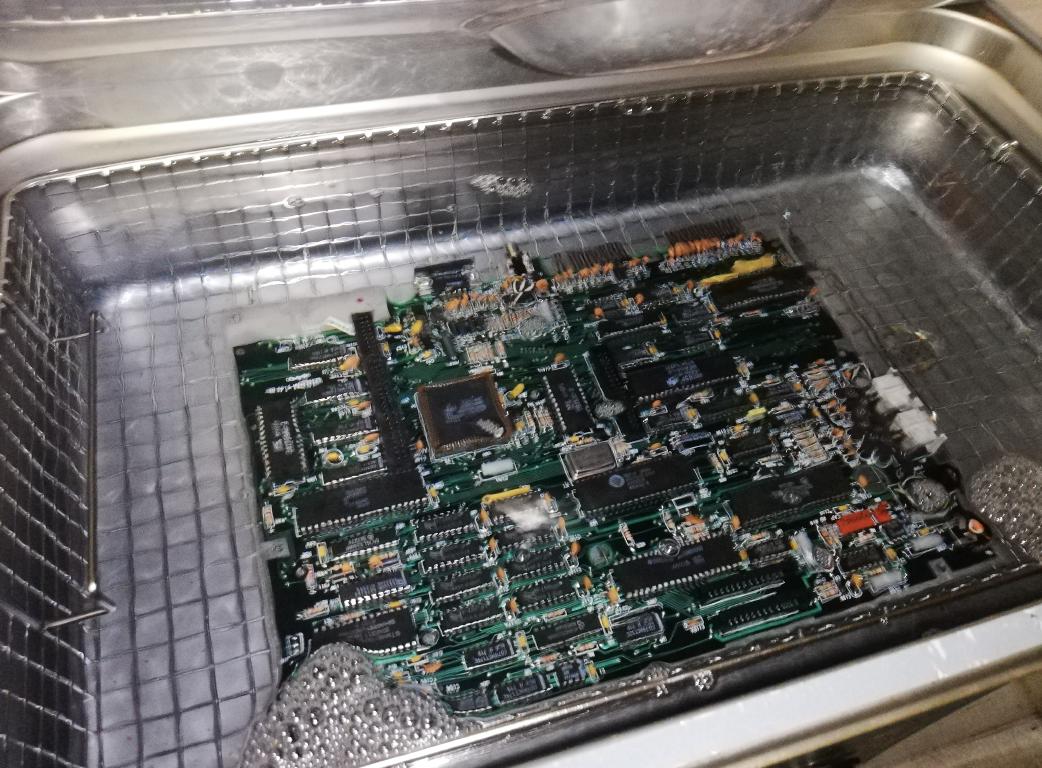 The keyboard and case were just cleaned as they didn't need retr0brighting.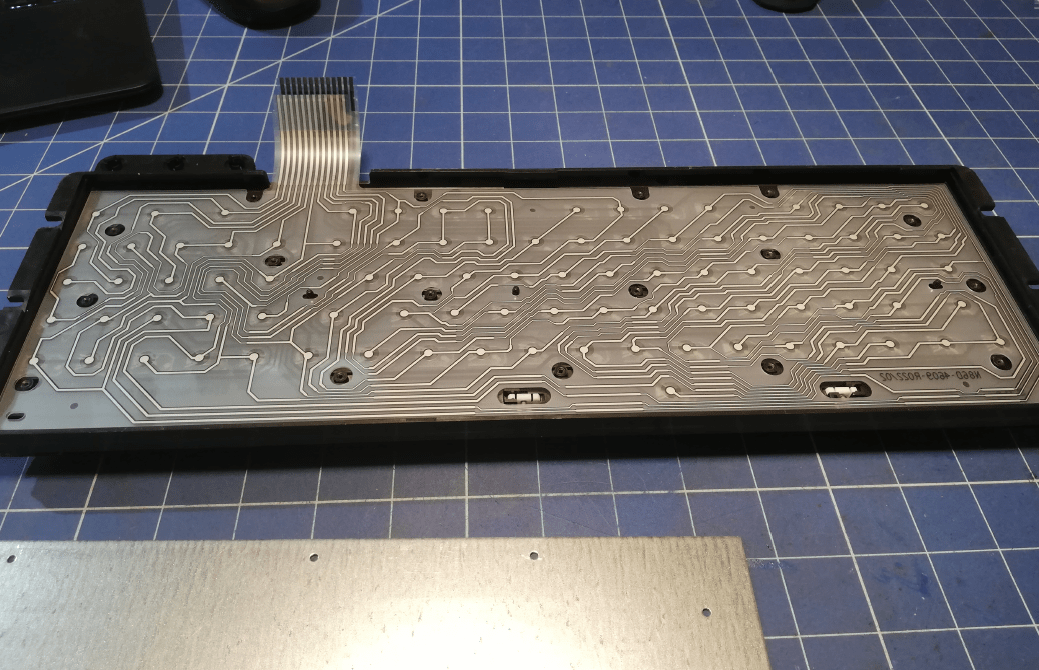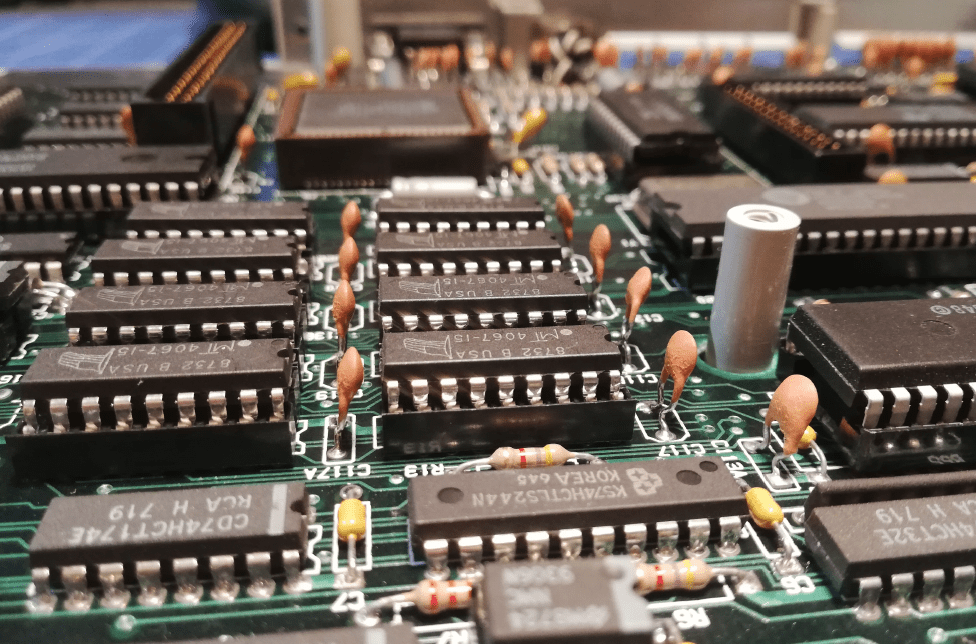 Mods and add-ons
We've established a plan for this machine with a customer. We've decided that we will install a few mods like:
Let me show how I've started with a 3-1 mod. It gives the following features:
Expands to 640kb of System RAM and 96kb of Upper Memory Blocks.
Adds a 9pin RS232 Serial Port for a Serial Mouse or external Communications
Adds an XT-CF-Lite Interface to provide "hard disk" storage and an easy way to
It came in as a KIT so I had to solder it all myself.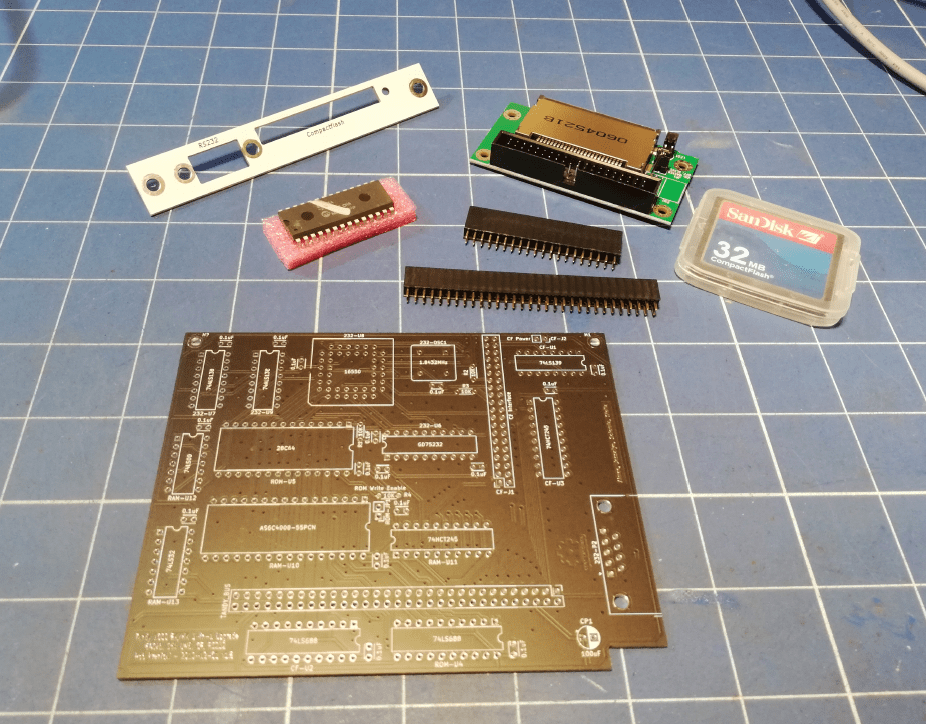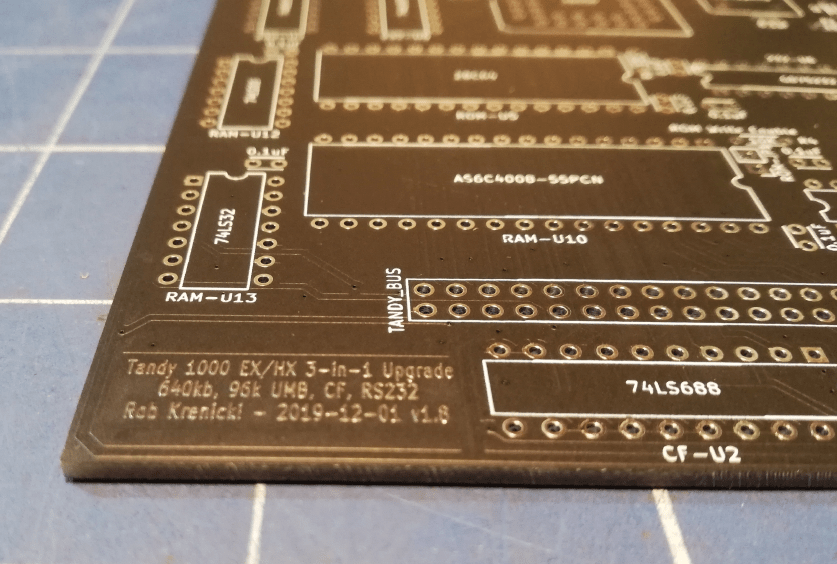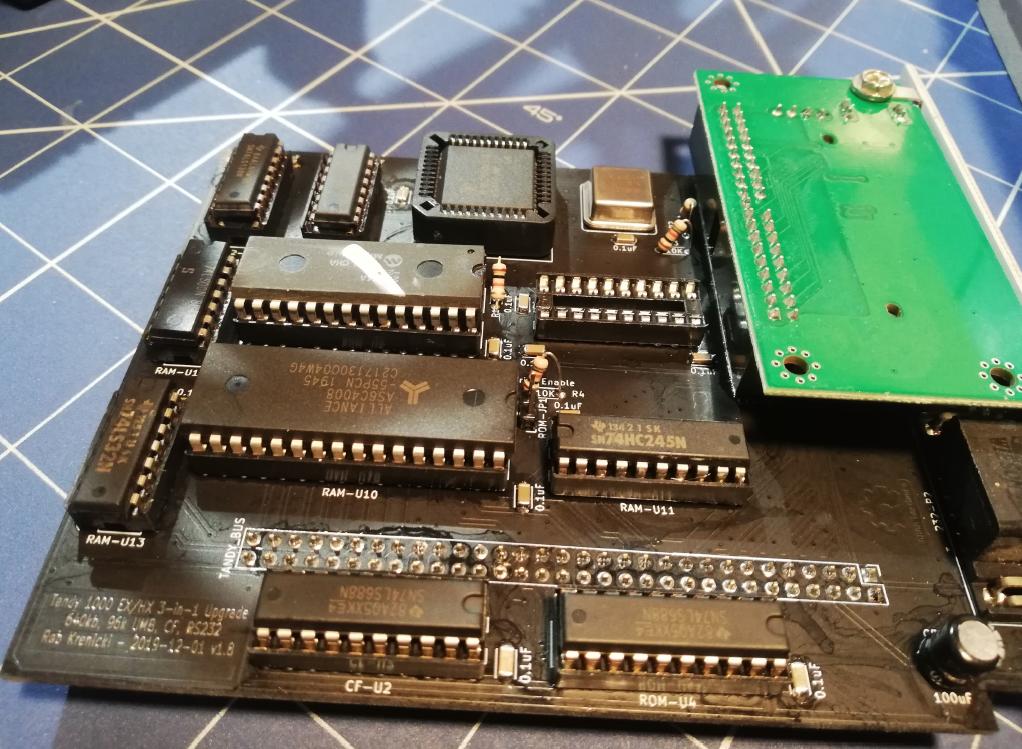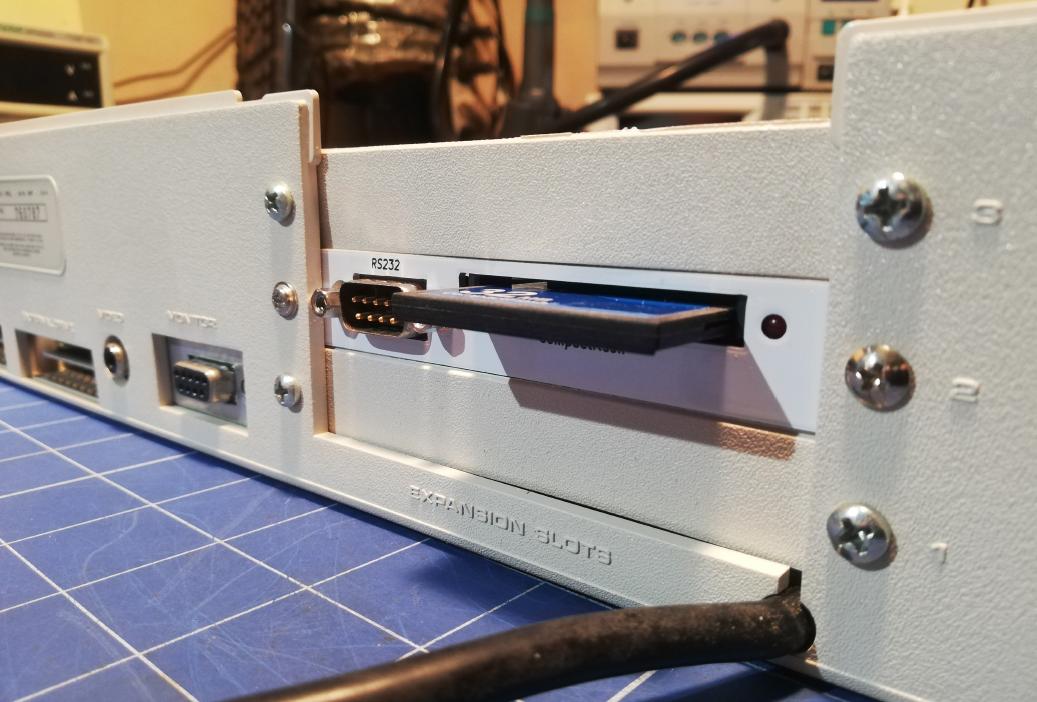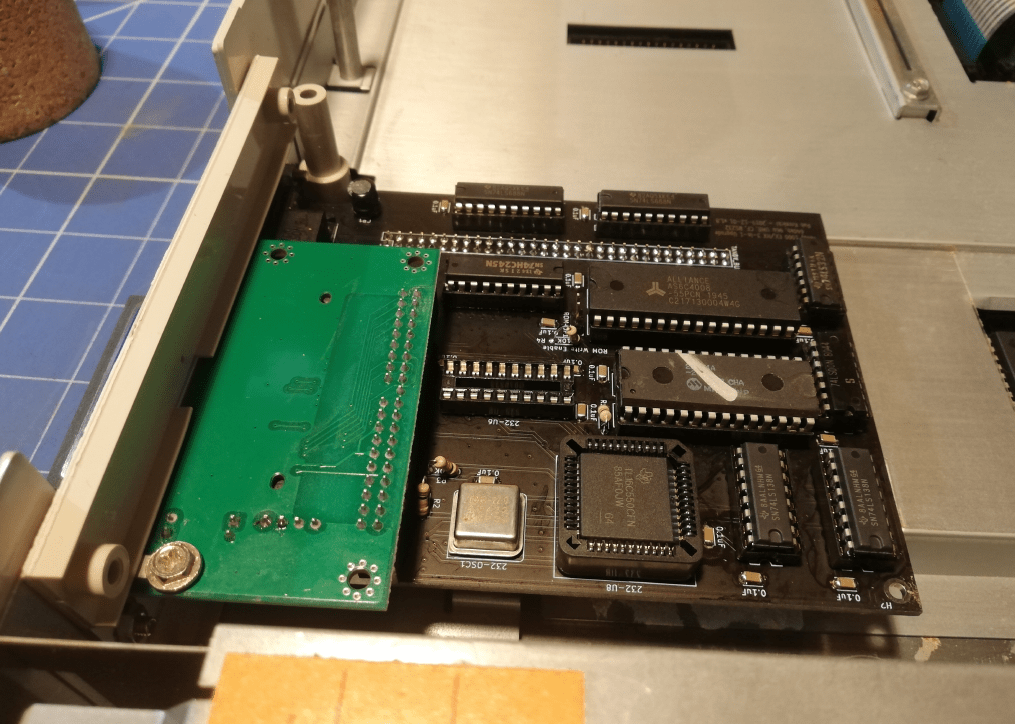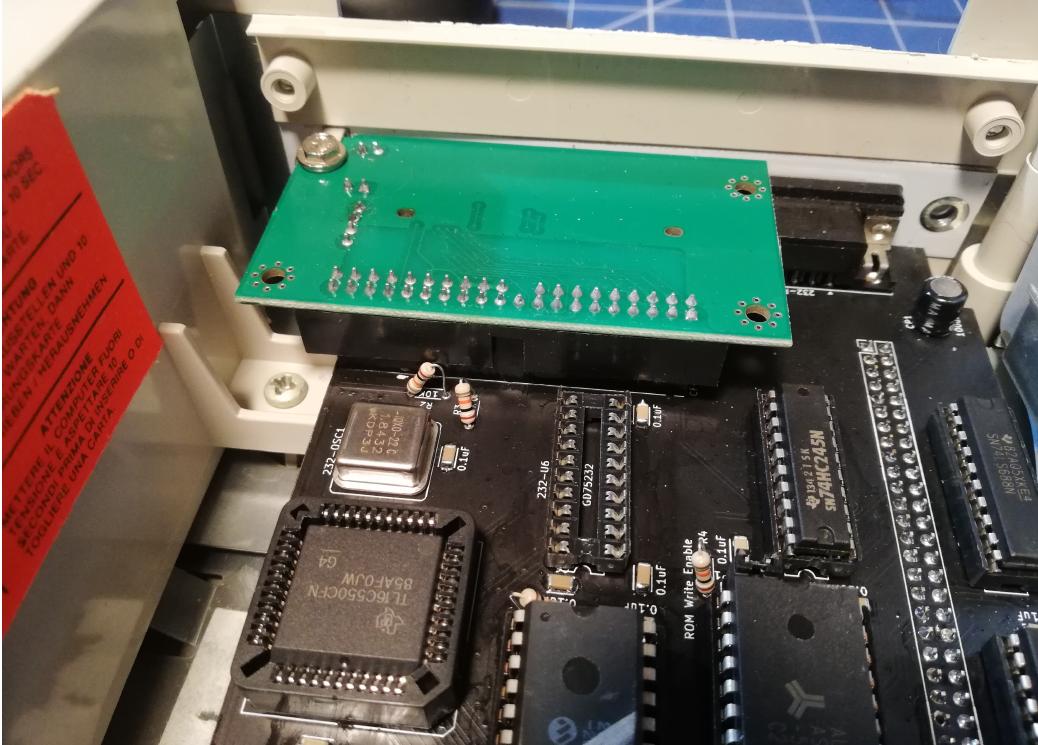 I was still missing one chip. I couldn't source it easily in an original package so I figured I'll get an SMD variant and make an adapter for it.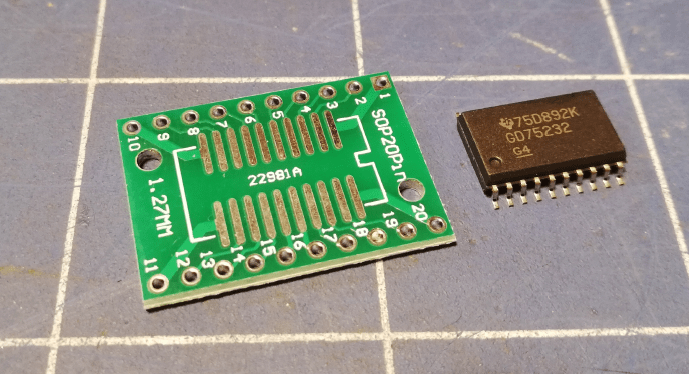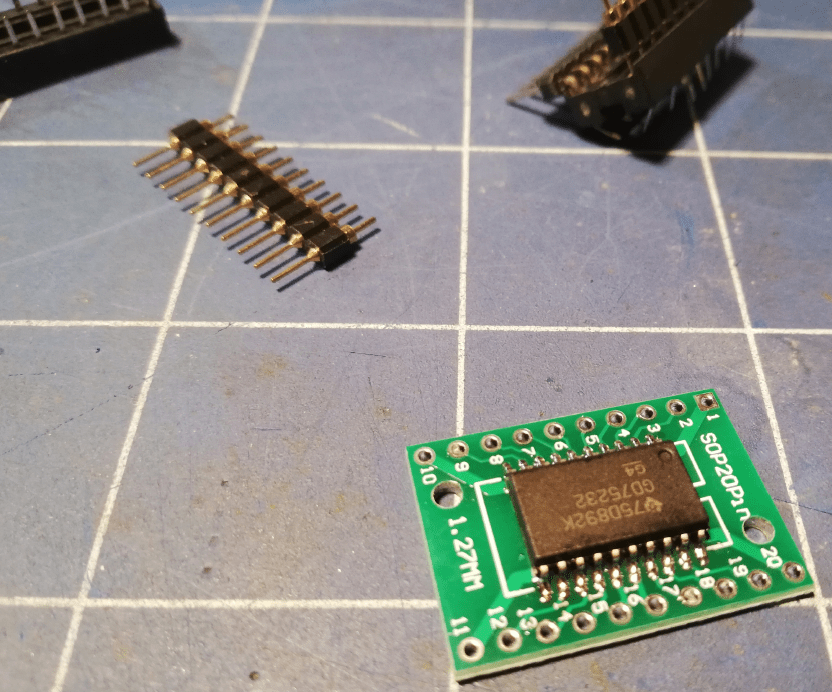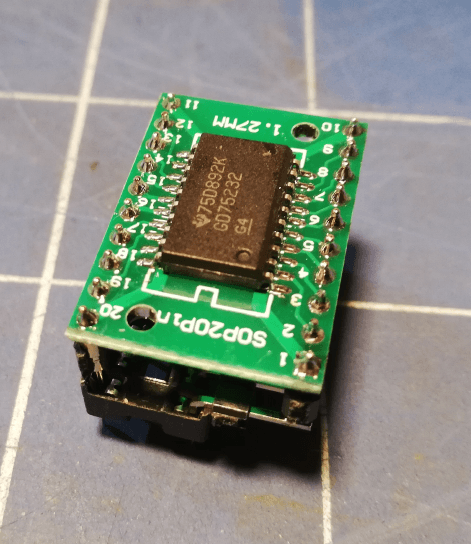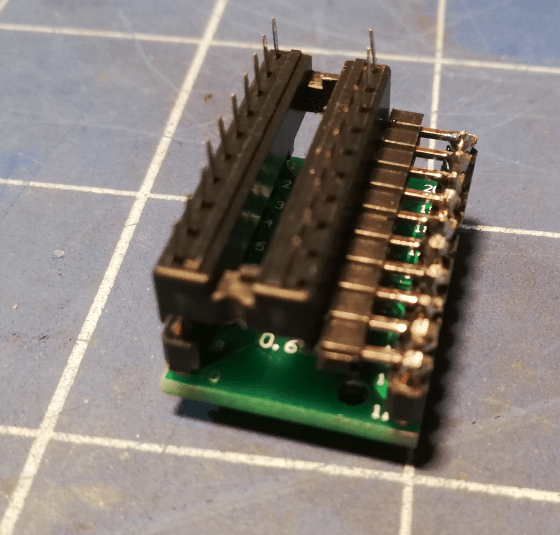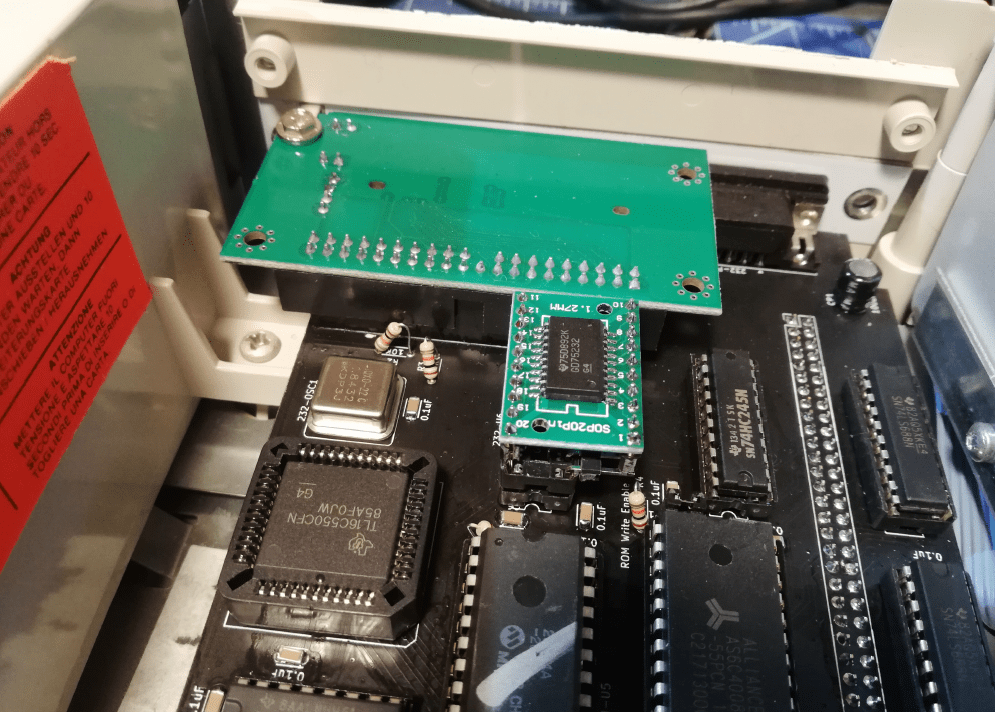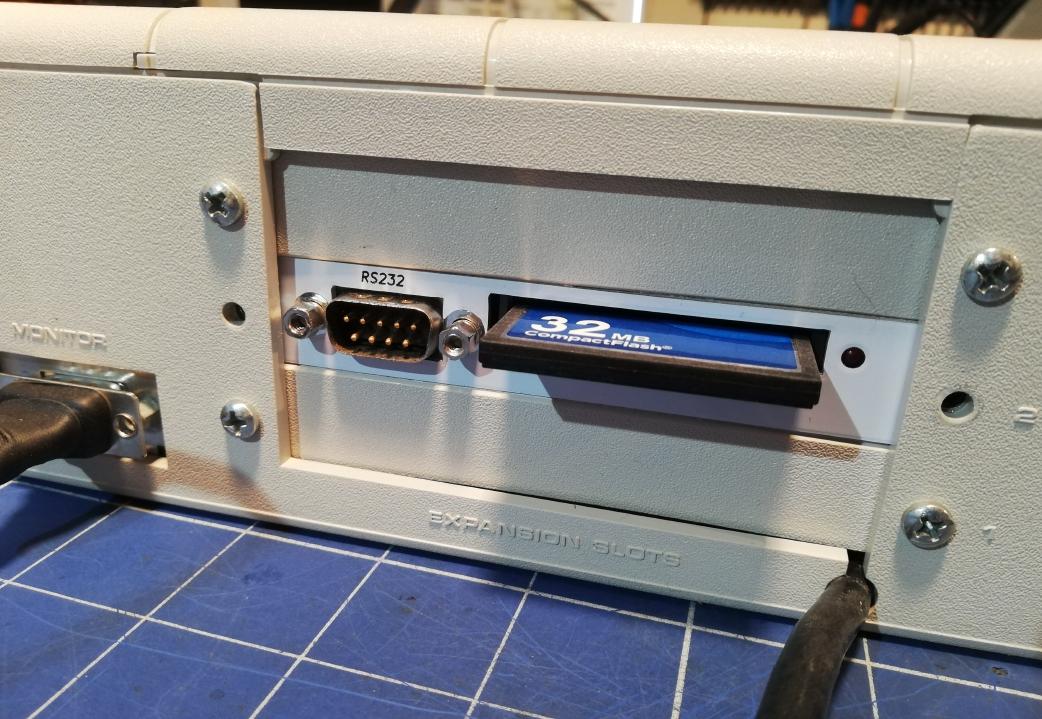 V20 swap was a rather painless operation.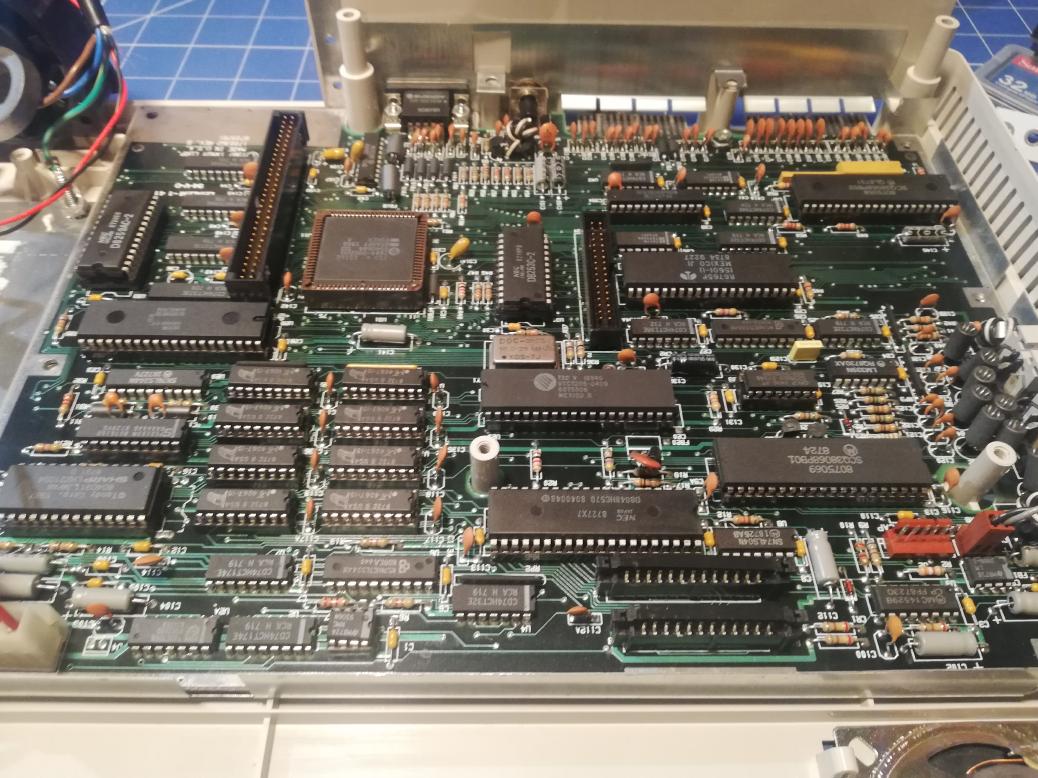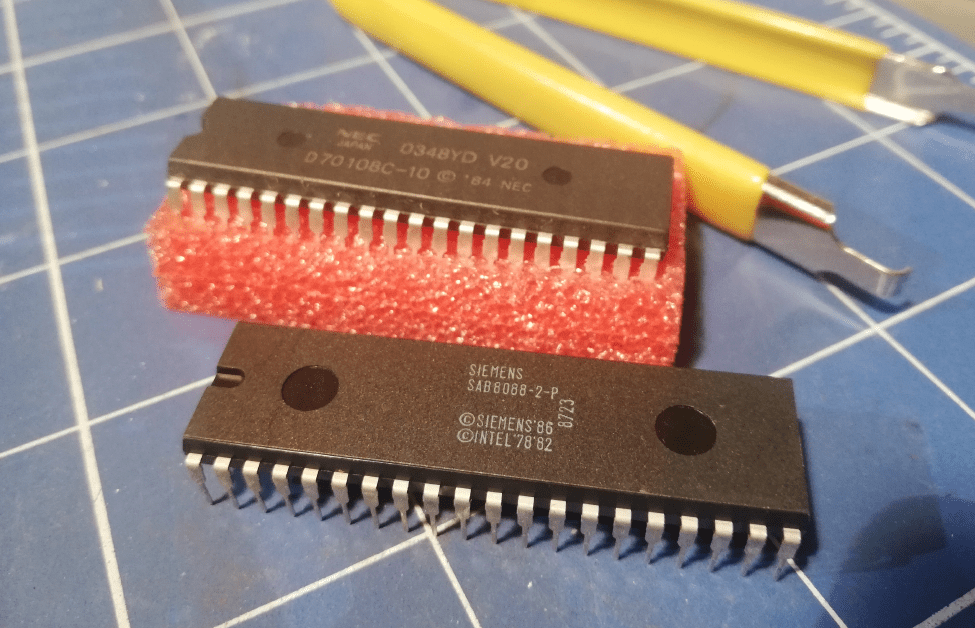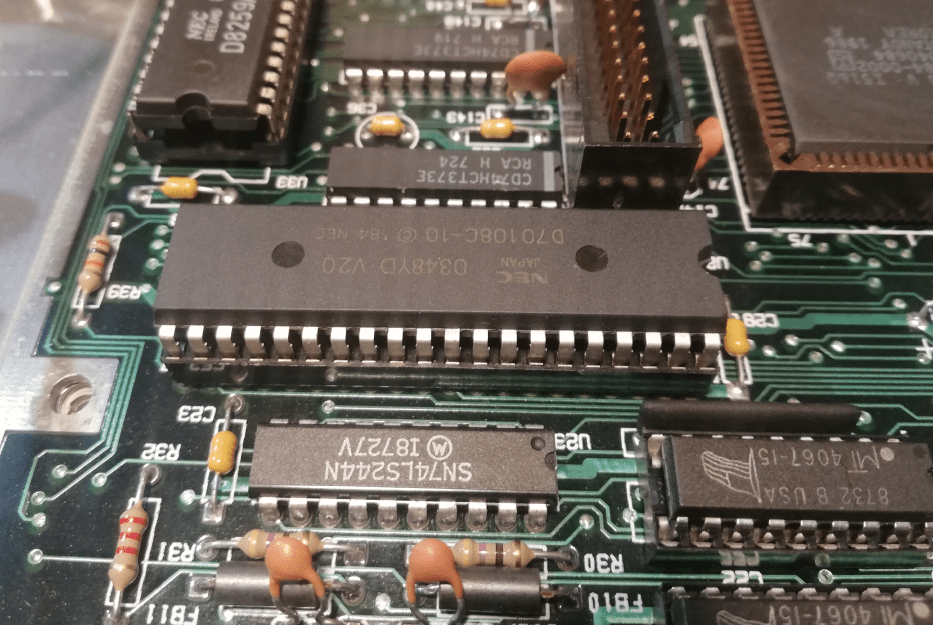 Next in line was an MDA2VGA adapter. It came in assembled but I've ordered it without a case as it can be 3D printed.
I've already used this device and it works extremely well. In this case, it was connected to an external port.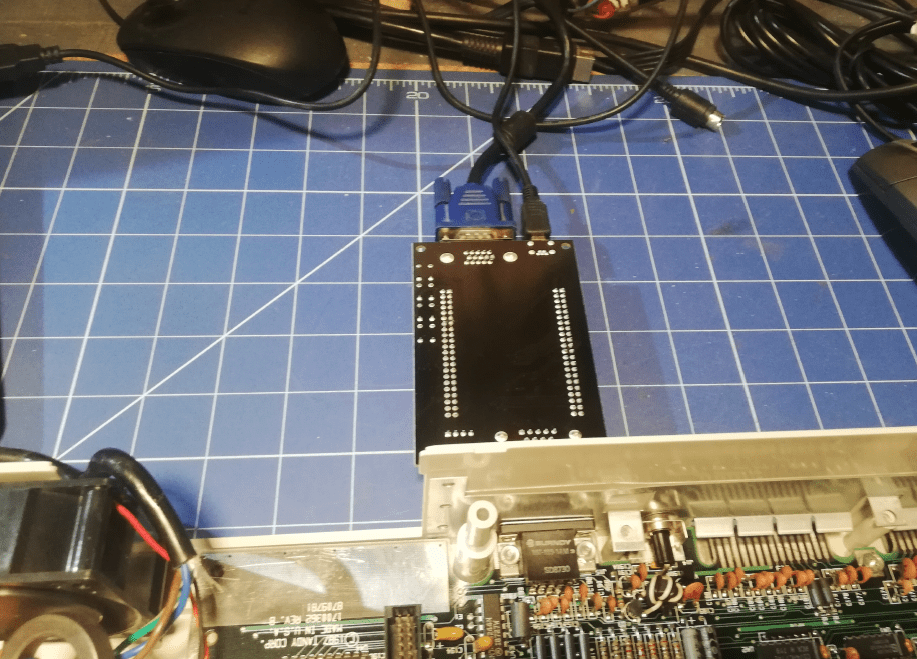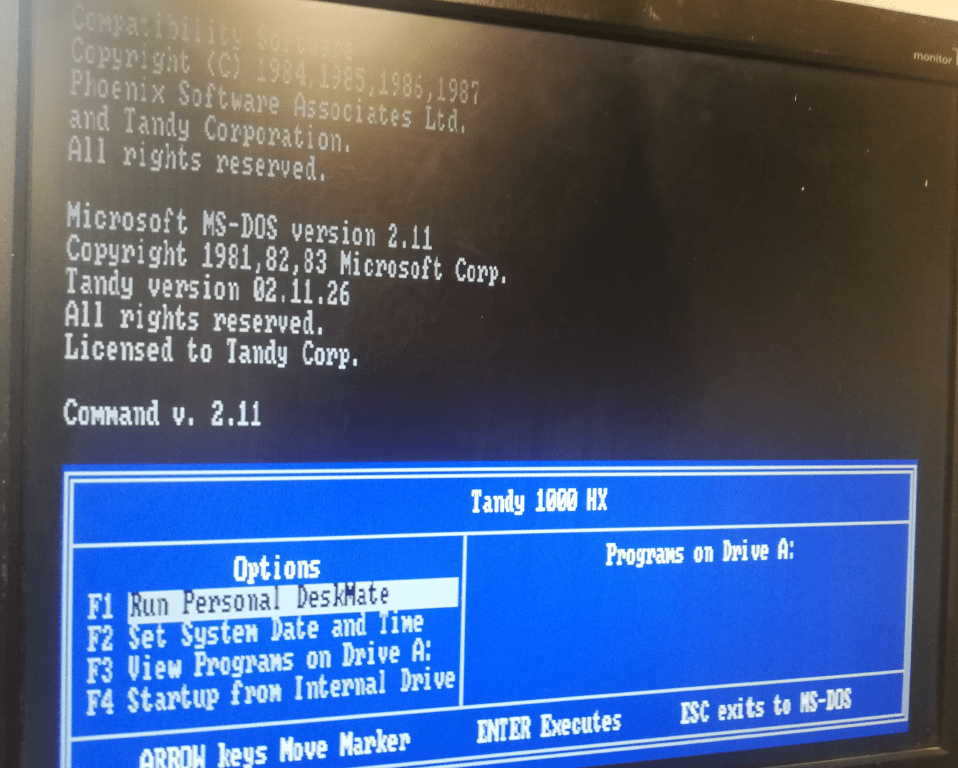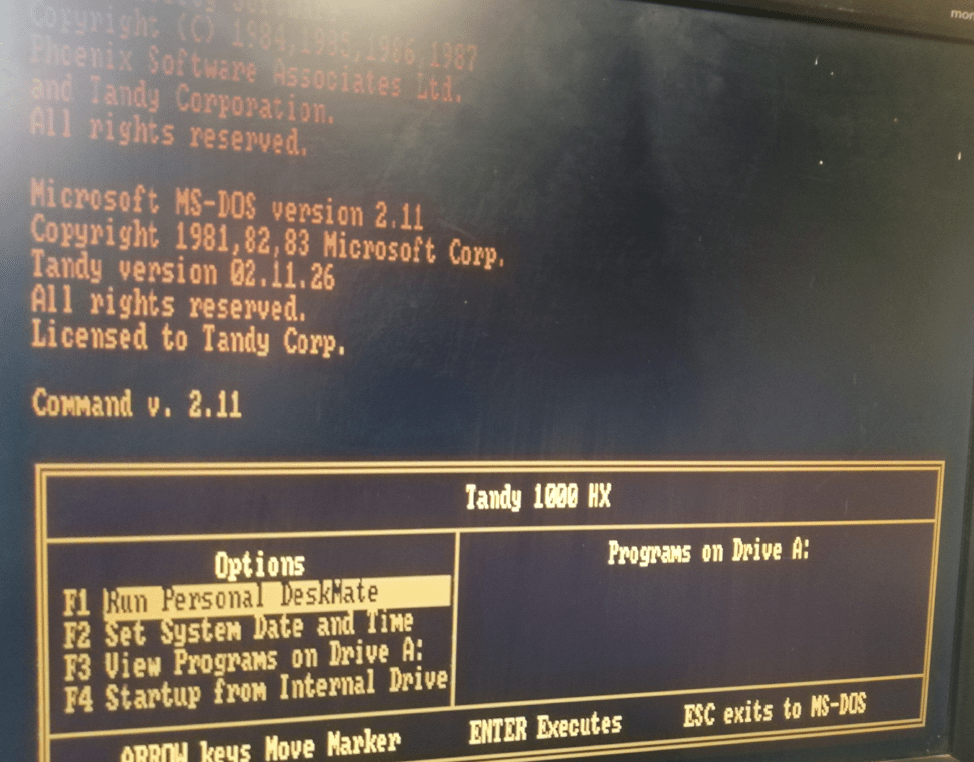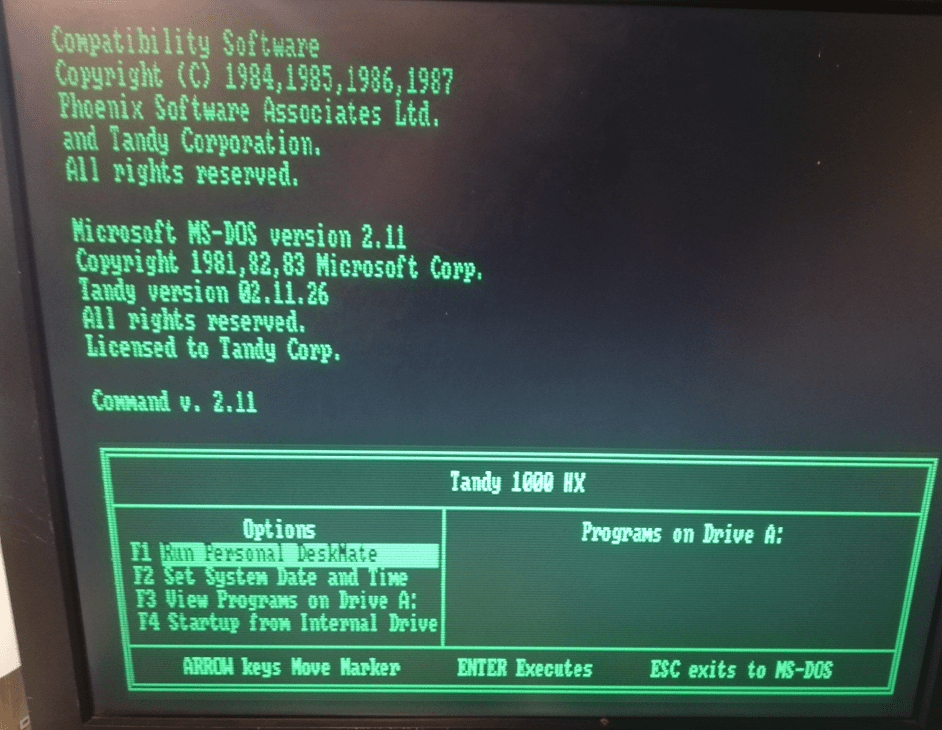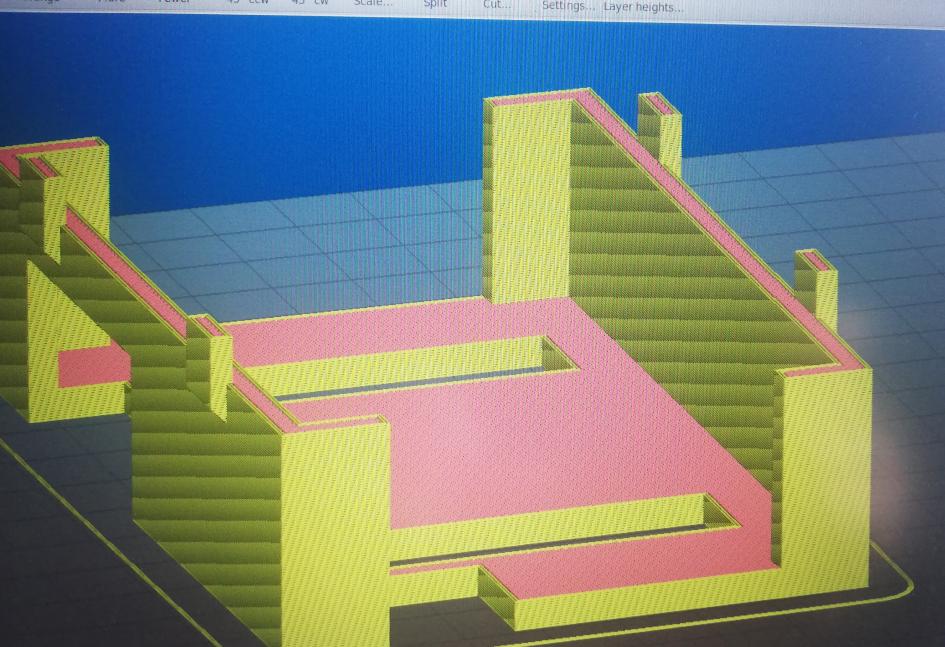 After a while, I had a case ready.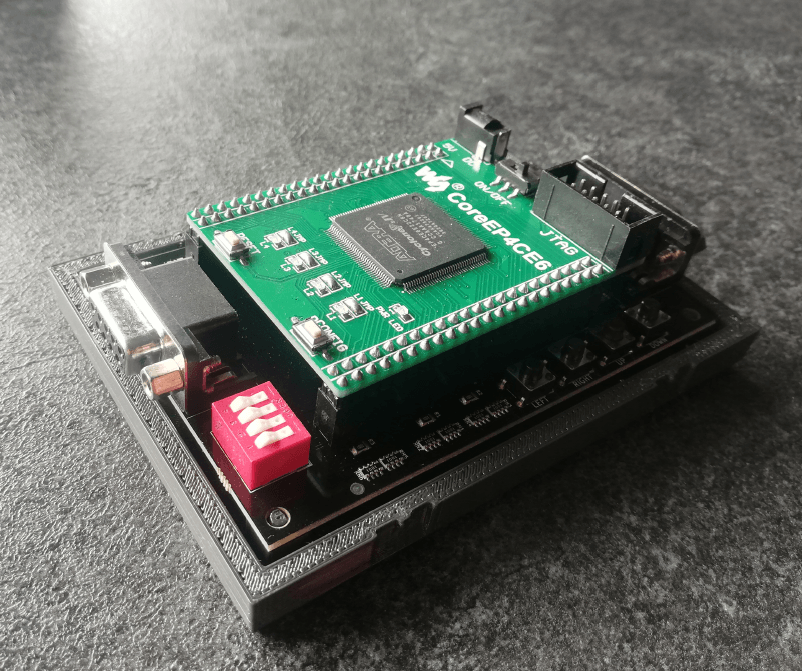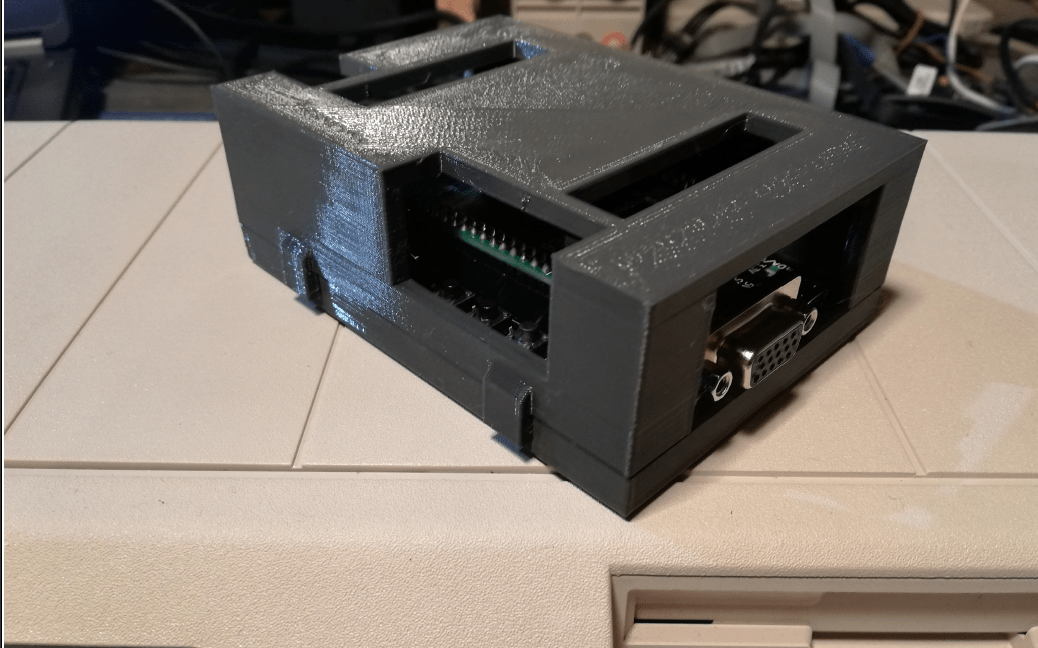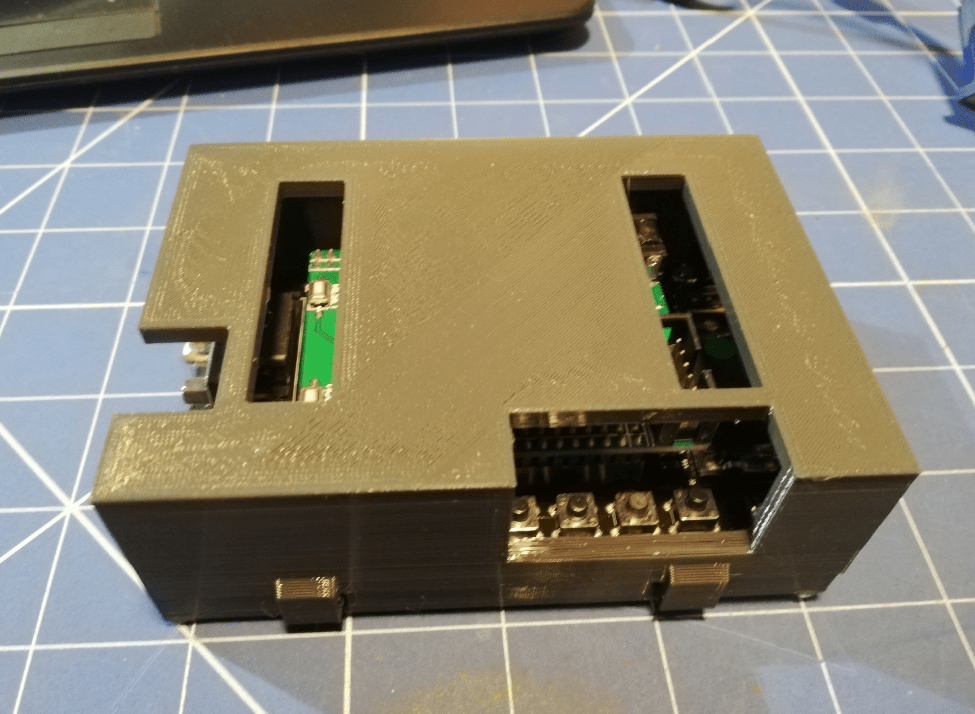 GOTEK as a second drive was next in line. This is how it looked.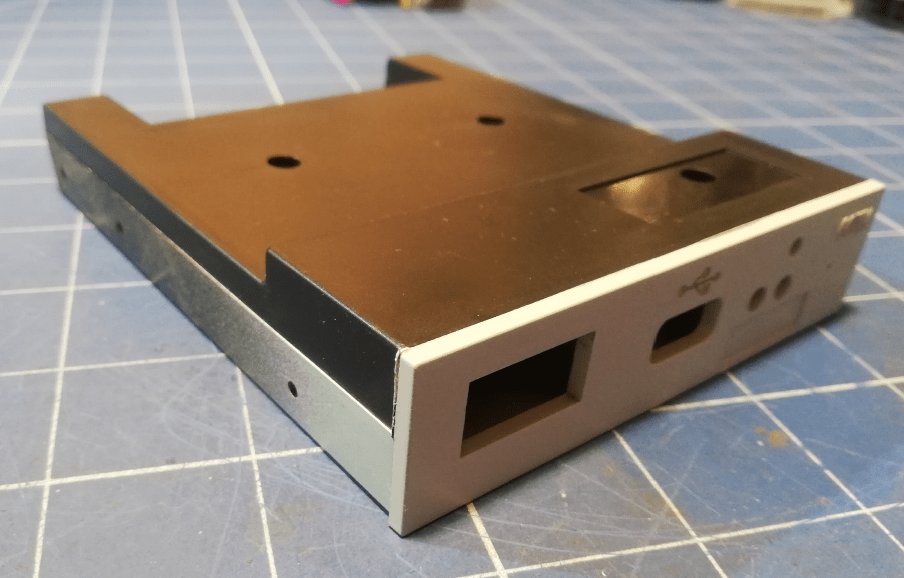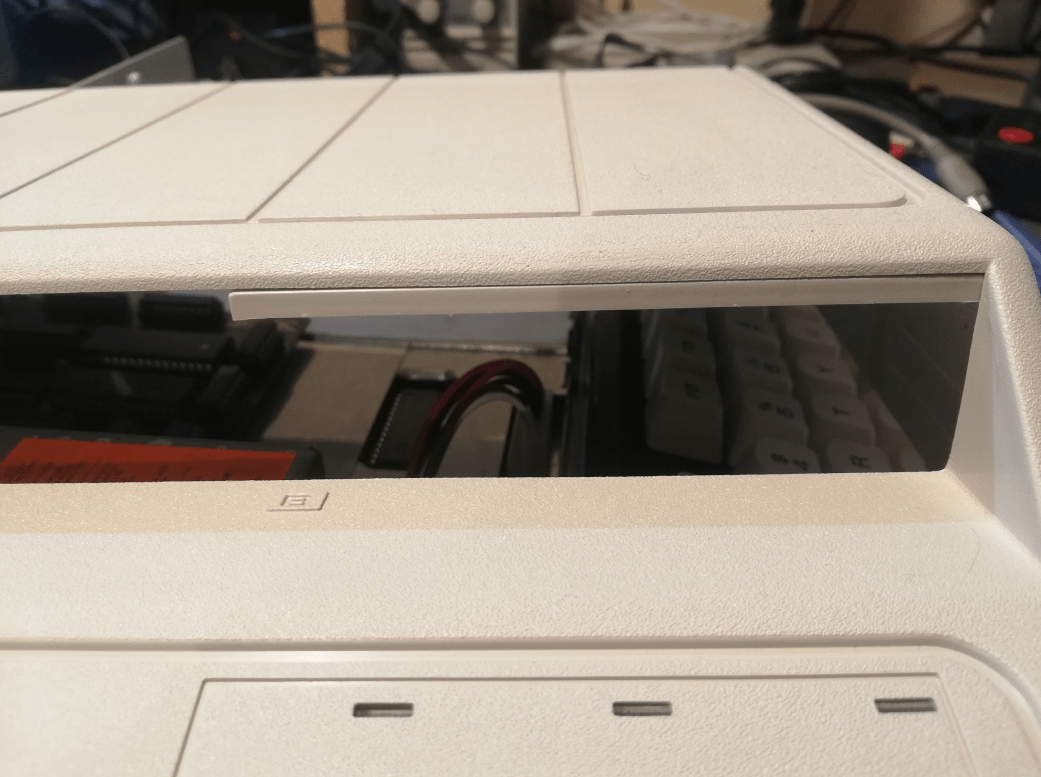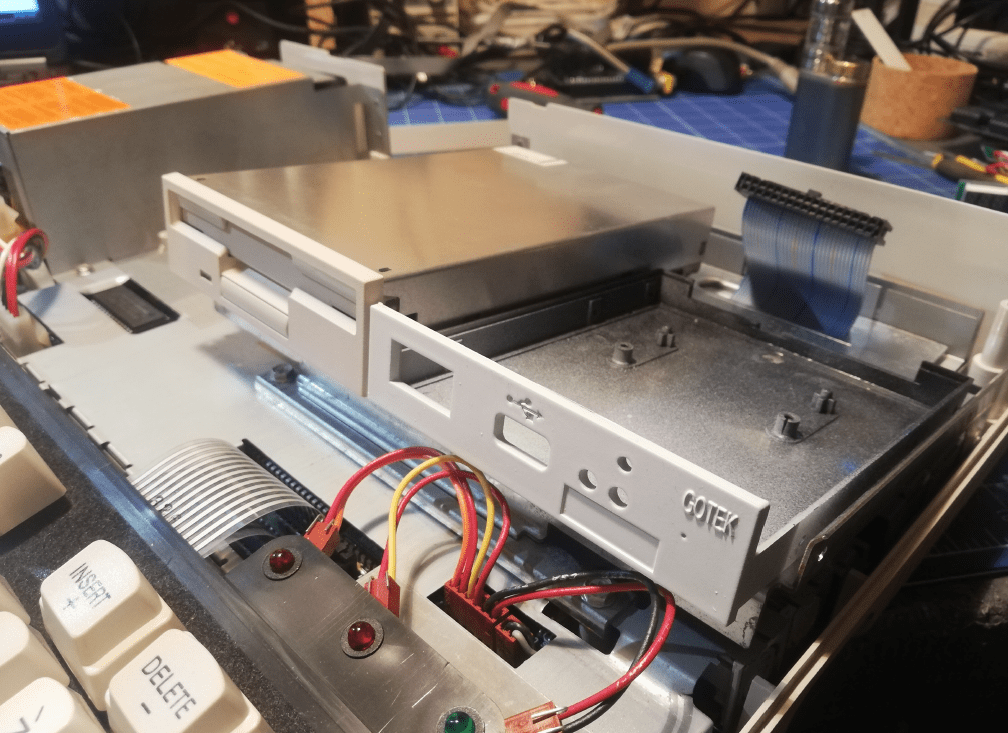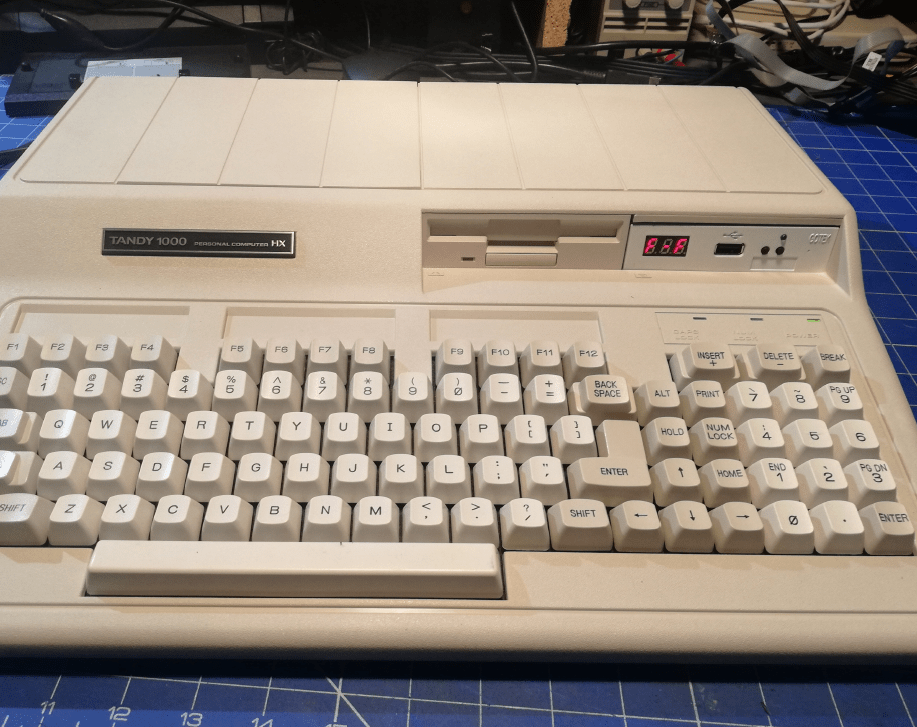 Results
It all turned out as an easy refurb. No serious problems, however, I already know from a client that after shipping this Tandy, there is an issue with the "over-sensitive" keyboard. If anyone of you knows what can cause such behavior, please let me know in the comments.
Below are some pics of the final results.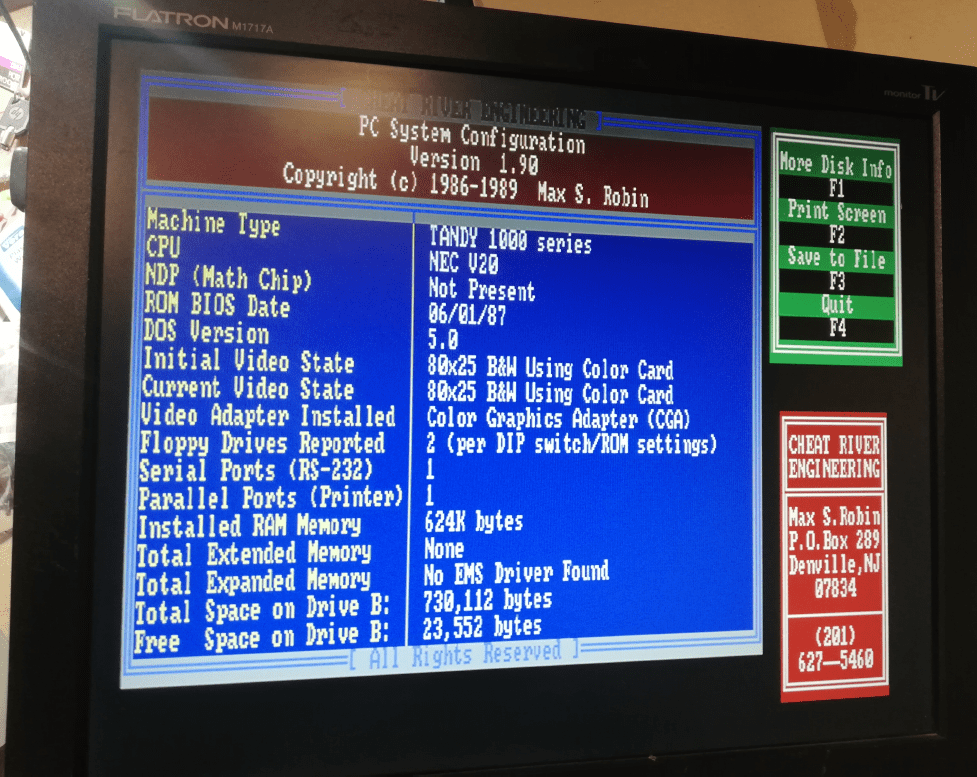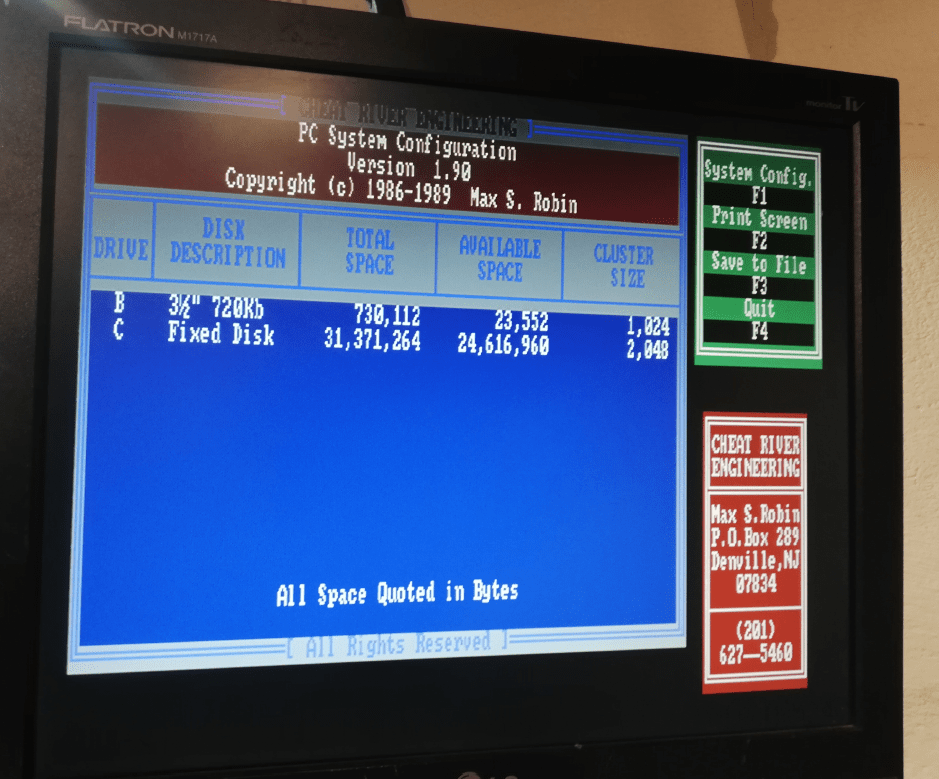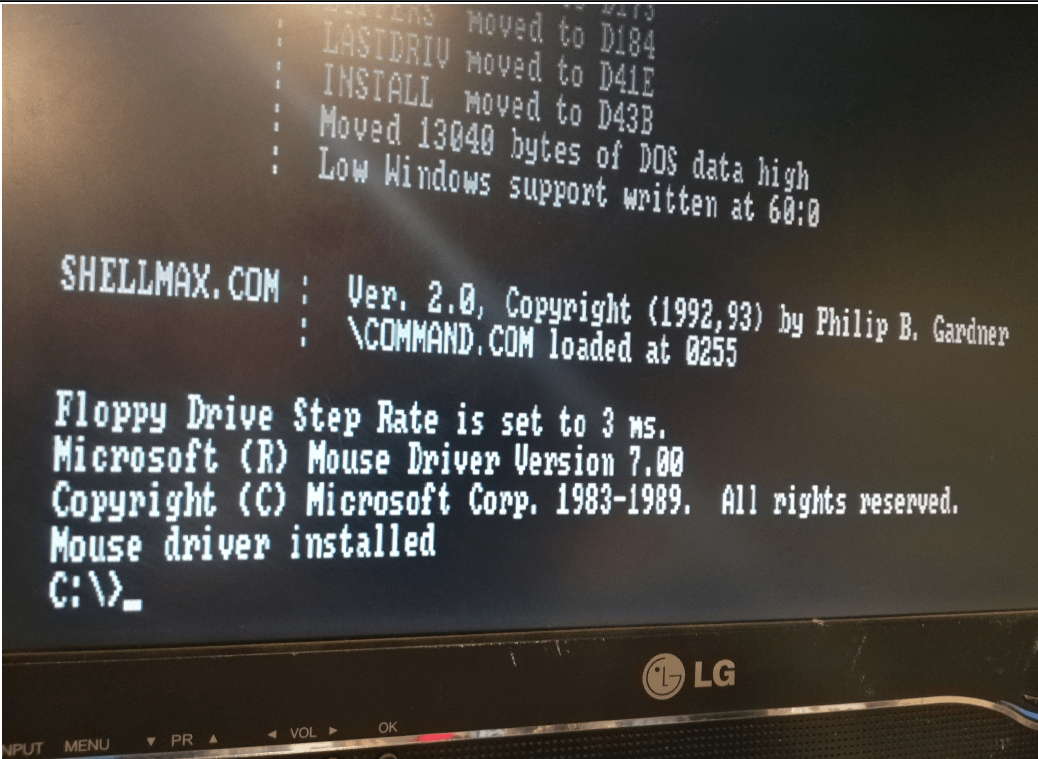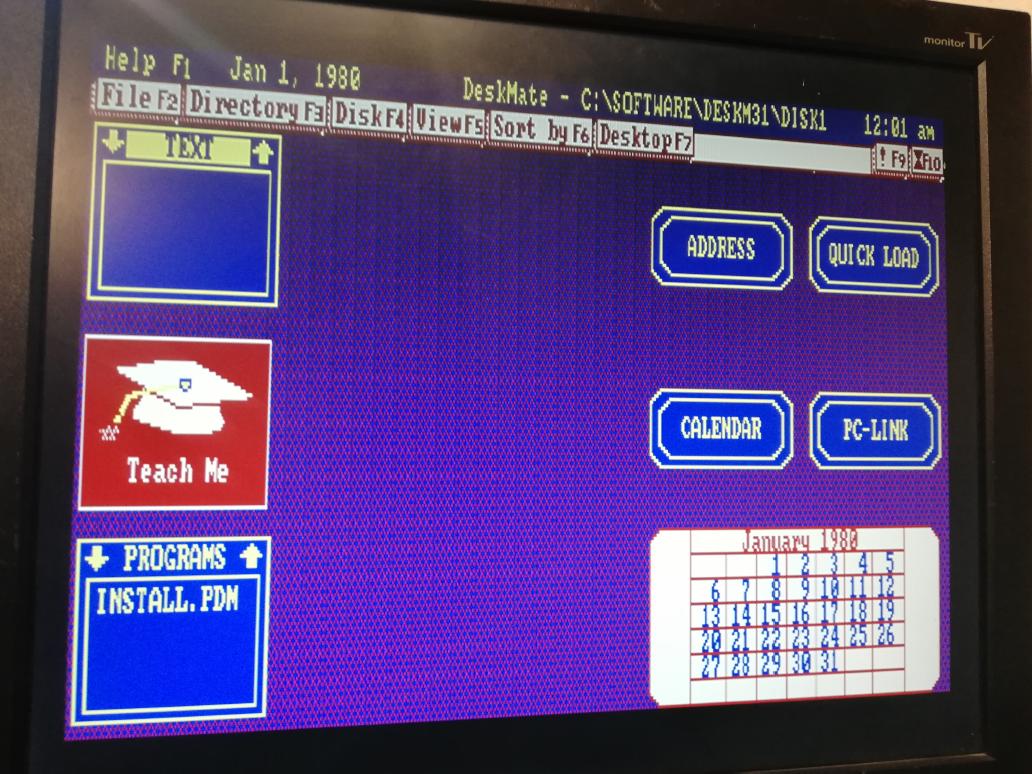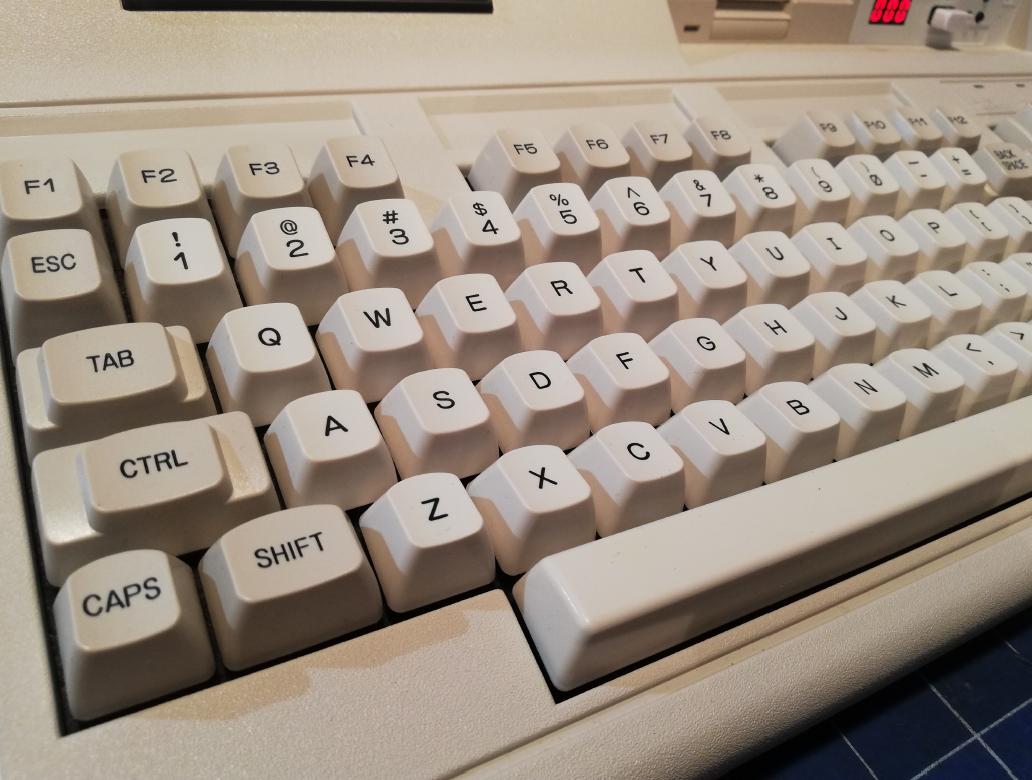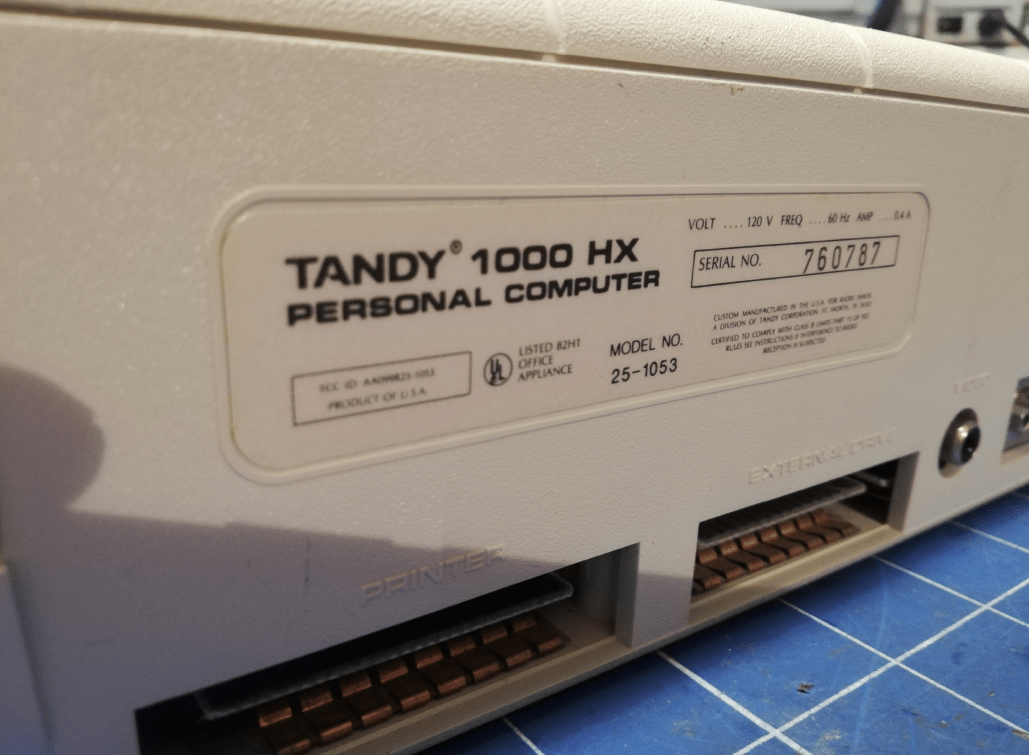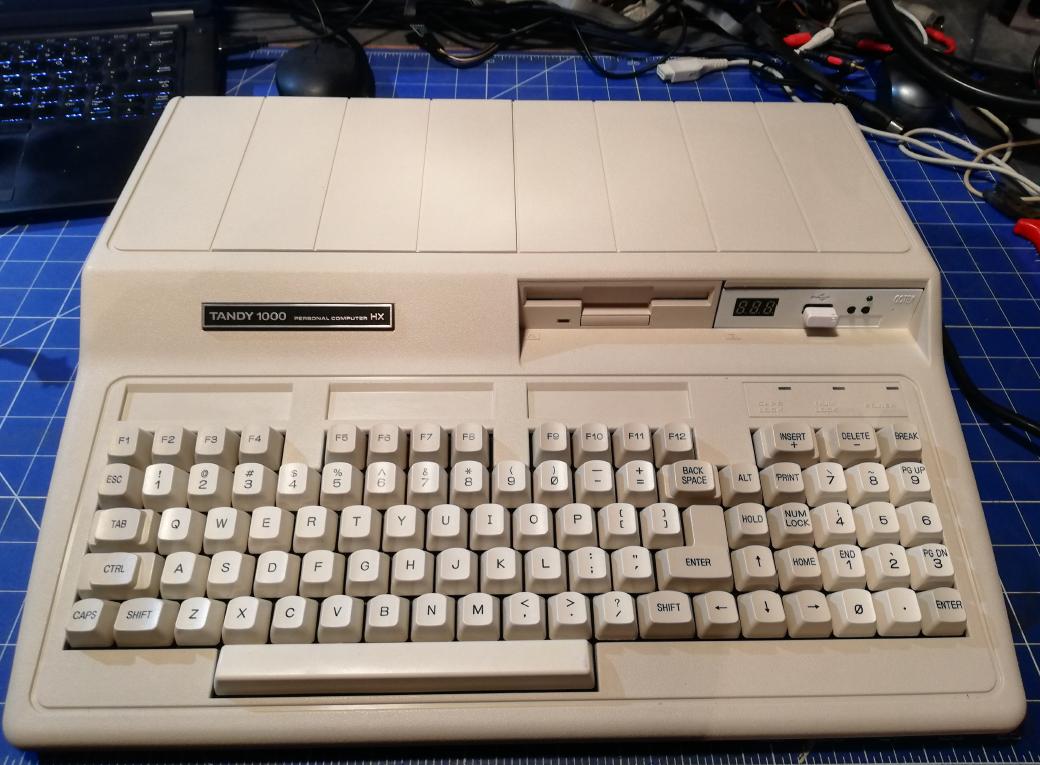 That's it for today 🙂
Outro
If you want to get the retro gear I am manufacturing or hardware modules, please visit shop -> https://retrohax.net/shop/
Please support my work by commenting here and on our Facebook or Twitter pages.
If you want to donate a dead computer then drop me an email. Extreme cases are welcome. – Nobody donates anything. so don't bother. Looks like only Youtubers get all goodies LOLOL ;P <– THIS IS NO LONGER TRUE! Cheers to guys from Brasil