… or bromine adventures
Intro
Some time ago, I've bought 23 Atari machines in very poor shape.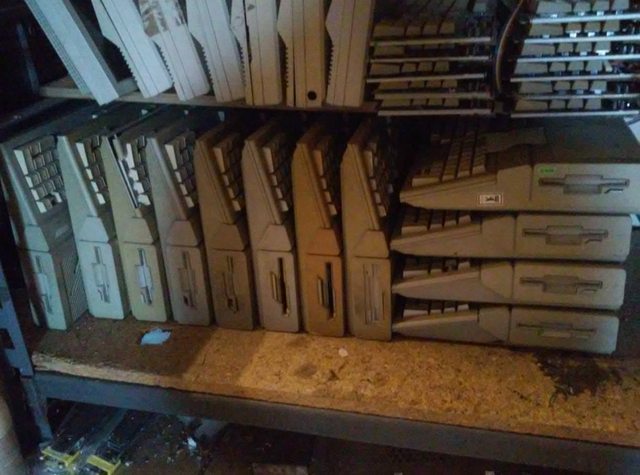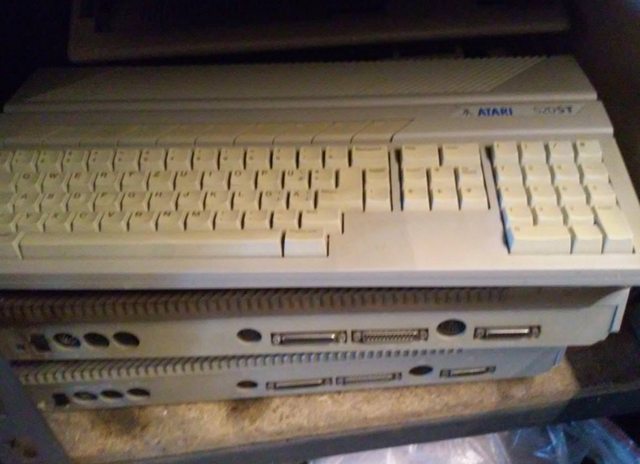 Most of the machines were dead, yellowed, and with cracked cases.
This rather short post is going to be an intro to a more complete and detailed post with the rest of the Atari machines refurbishing chaos 😀
/intro
Agent Orange
This particular Atari was so yellowed that I couldn't believe my eyes. That is actually why I've decided to write a separate post about it.
Have a look at how it looked prior to cleaning and disassembly.


Below is a pic made just for comparison with an already refurbished keyboard.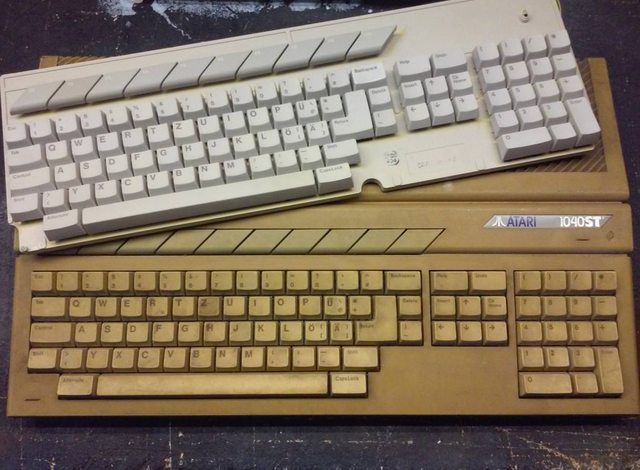 Some pics with close-ups after cleaning it.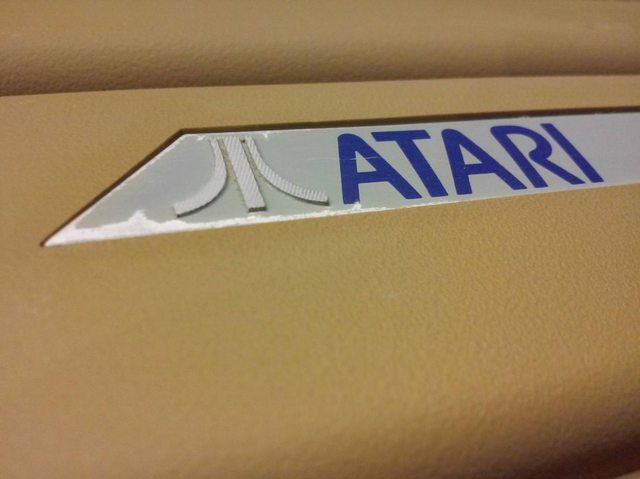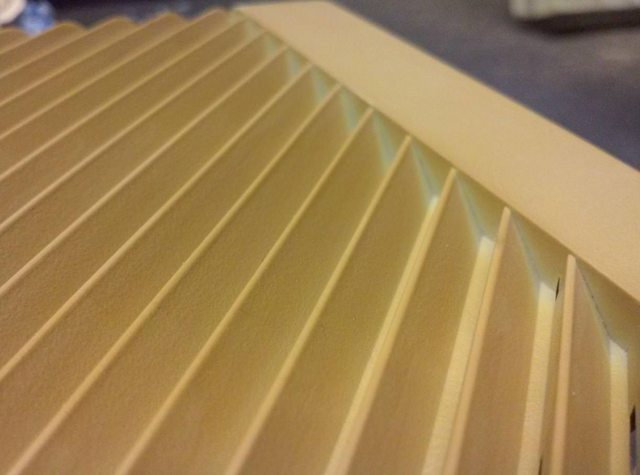 deYellowing
I wasn't sure if I will be able to fully restore its original color but I've decided to give it a try. Actually to give a try to my already heavily tested method of de-yellowing stuff that I've already covered in many previous posts on this blog. I won't describe it here again, plus, to be honest, I don't even remember which post has its description lol. I'll just mention that it is about covering it with a mixture of perhydrol+whitenting cream, wrapping it up in a stretch foil, and leaving it for a week in a warm place.
Round ONE
The first round took a solid few days and here are the results.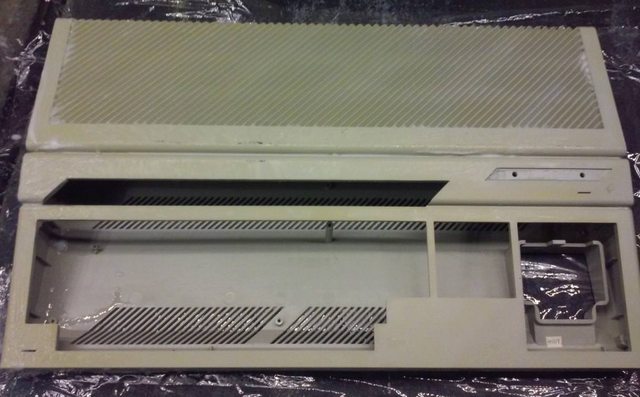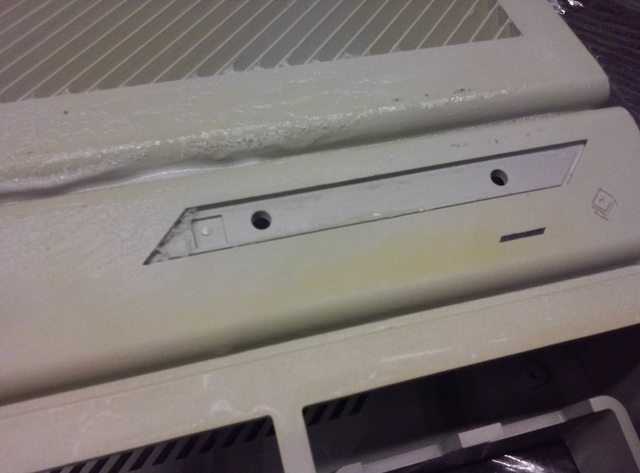 Again, a pic with the very same keyboard just for comparison.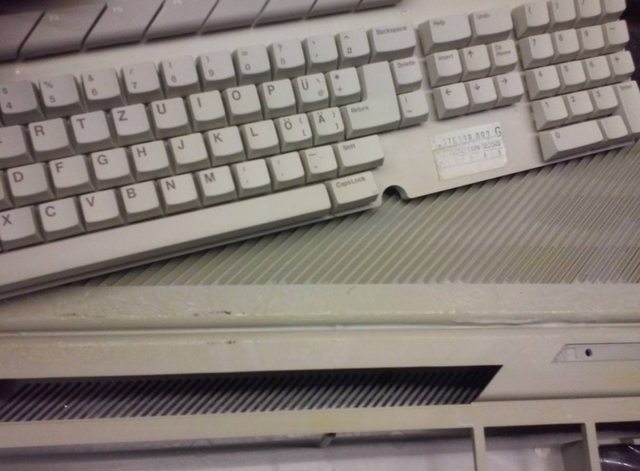 I was surprised by how good it all went after a few days but I was still light years away from the desired, final effect. The major problem was that it wasn't evenly yellowed, So I had to launch …
Round TWO
Another few solid days passed and I decided to have a look at how the process works. This time, yellowing vanished but the over-brightening effect took its place and it didn't look well either 🙁
Results below.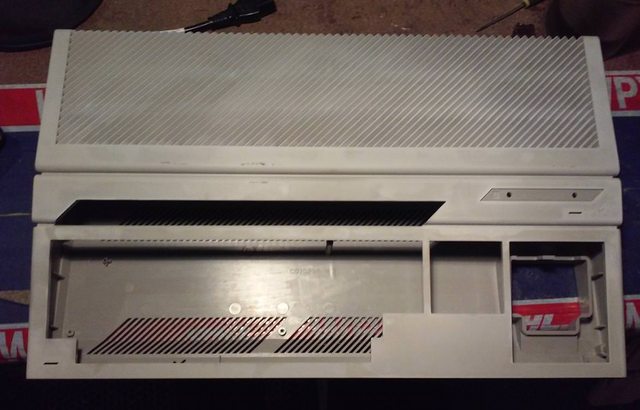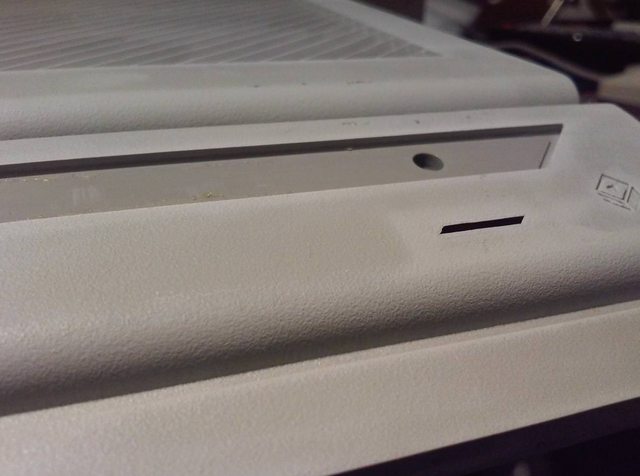 I've tried to shoot some pictures that would show an exact difference between a normal and over-brightened area with my USB micro-camera. Unfortunately, this camera is nice only good PCB inspection and lacks proper optics so the outcome is very poor.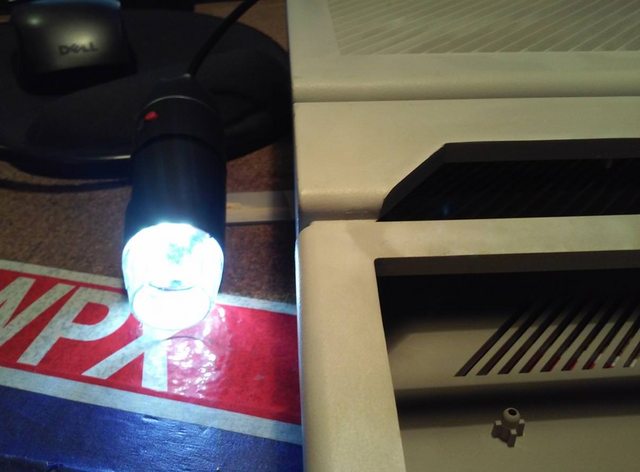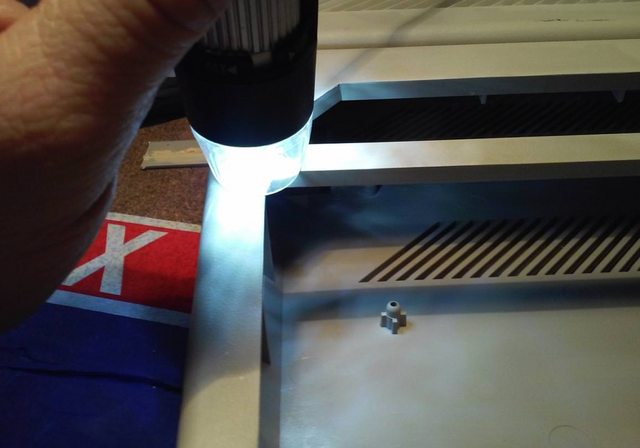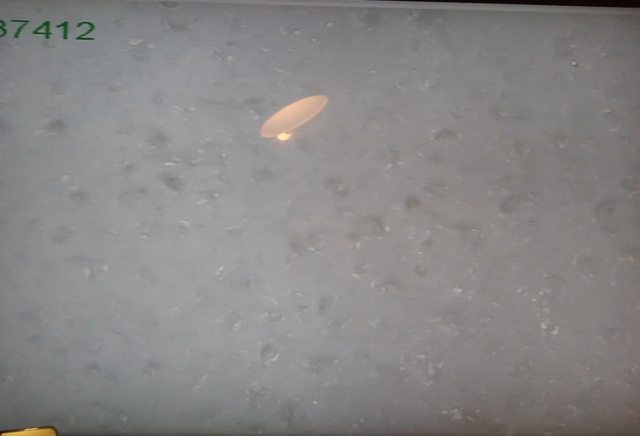 The road to the grand finale
I must admit that it took me quite a while to figure it out – at least a month.
Atari's case was simply sitting on a bench and waiting to be restored to its original glory.
In order to come up with a proper fix, I had to figure out what causes over-brightening. I've figured that plastic in brighter areas has a more matte texture. Very strong rubbing will add a slight difference and restore the original color and texture.
That made me think that it might be some sort of a "sponge" effect. I would even risk and say that an ABS structure of over-brightened spots after treating it with hydrogen peroxide is similar to air-gel. This basically means that it reflects light differently than a spot with original texture. I did nearly the same work while restoring C64 keycaps the other day, that turned totally matte. This time though, I couldn't use Acetone vapor to fix it. First, because it would make this case very glossy, and second because I didn't want to heat up that much Acetone in my retro garage.
However, since we still deal with ABS, I came up with this cunning plan of using a special solvent to sort it out. It was special because it was a …..
spray paint lol. To be precise, a can of clear and matte spray paint.
There is a caveat though. This clear spray paint HAS to have a proper solvent in it. There is no method to universally tell which exact can of paint does the job, simply because plastic cases of various retro computers differ heavily. Also, I recommend running some tests on not important areas that are not directly visible – under the motherboard for example.
Anyway, I've bought several different brands of clear matte spray paint and ran my own tests. Finally, I've picked my weapon 😀
It worked super nice by "melting" spongy structure and restoring the original color while keeping the original matte texture.
… sooooo a bit blurry CHEERS! 😀
OUTRO
If you want to get retro gear or hardware modules, please visit our shop
New products are added every month.
Also, please support our work by spreading info about it.
Without your support, we simply cannot grow and we have a lot of new cool retro hardware (and more) products to come