… or two VICs go SD
INTRO
Some time ago, my friend Wendell asked me to refurbish and arm two VICs with SD2IEC readers.
I've bought two machines in an unknown state … as usual 🙂
To my surprise, both machines were working but needed a small dose of refurbishing :>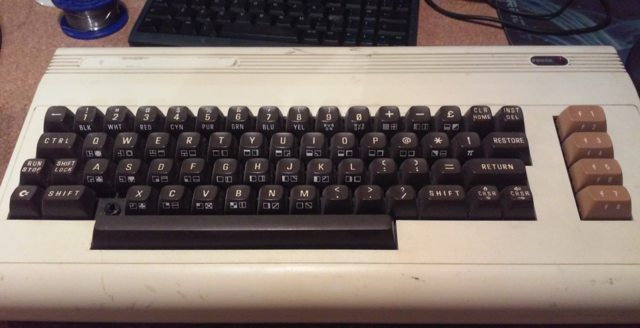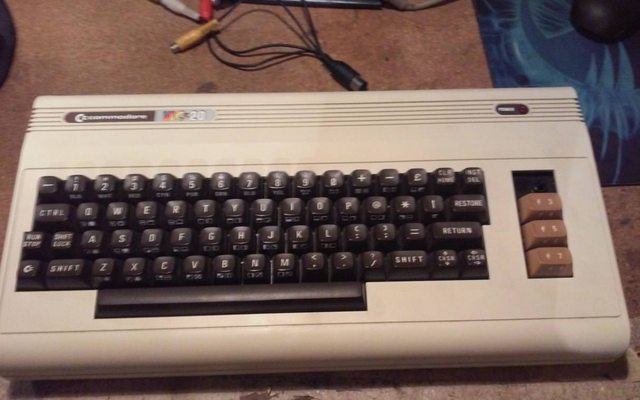 /INTRO
VIC-20 no.1
Flaws:
scratched case
missing label
missing key
damaged wire inside
As usual, I've started with gathering missing parts, disassembly, and cleaning.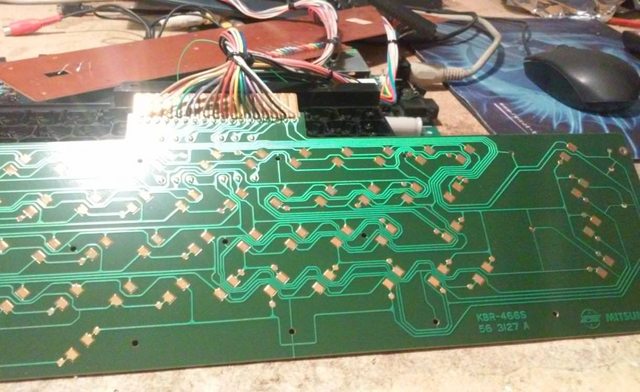 That was followed by cleaning a PCB and sorting out dirty edge connectors. I've also secured a damaged wire by putting it inside a heat shrink tube and covering the whole wire with isolation tape.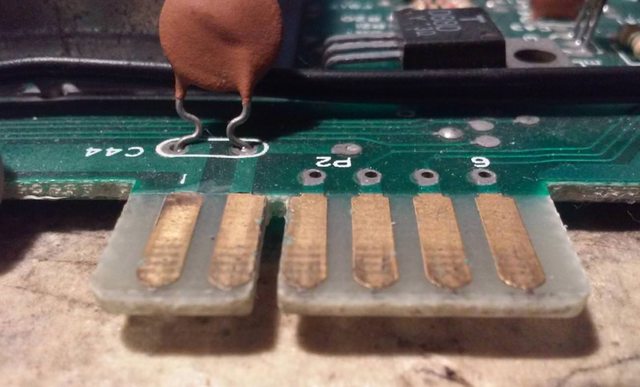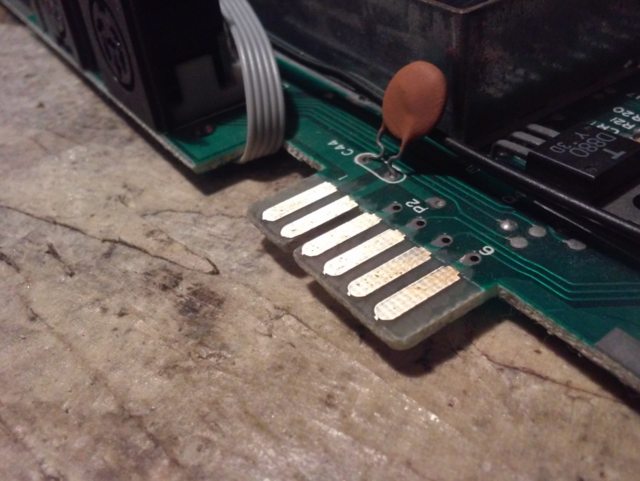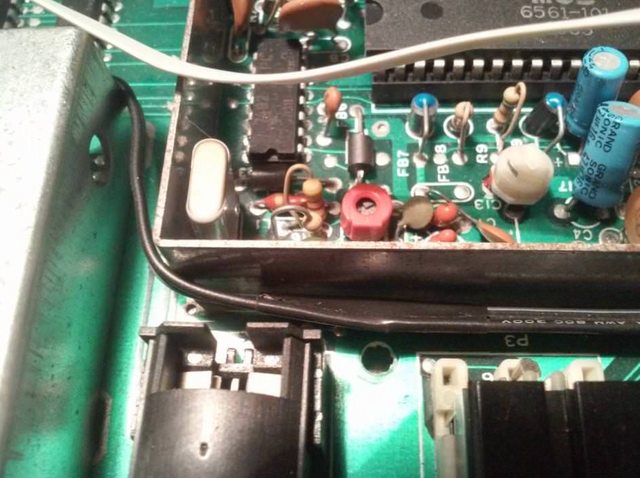 Switchless kernal changer
Wendell asked me to install a switchless kernal changer in this VIC.
The idea was based on this excellent article. I've grabbed an original JiffyDOS kernal license from Retro Innovations, combined jiffy ROM with a stock OS, and burned it to a flashrom. However, the flashrom that I had on a shelf was a bit bigger(28 PIN) than the original ROM packaging(24 PIN), plus, it was supposed to be switchless. I've figured that I can make an adapter out of sockets and mount a smaller chip inside. I didn't have a ready PCB for it but I've figured that I can get away with a ninja-spider-soldering hack!
28 to 24-pin adapter schematics can be easily found on the internet.
The chip that I used was 74LS74 – DUAL D-TYPE POSITIVE EDGE-TRIGGERED FLIP-FLOP
When all connections were soldered and ready, I poured in hot glue to hold it all in place. Yeah, I know, it looks nasty but worked like a charm 🙂
Here is how it looked.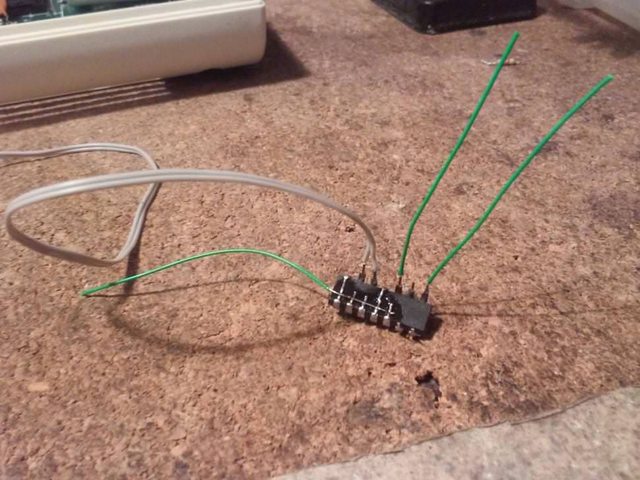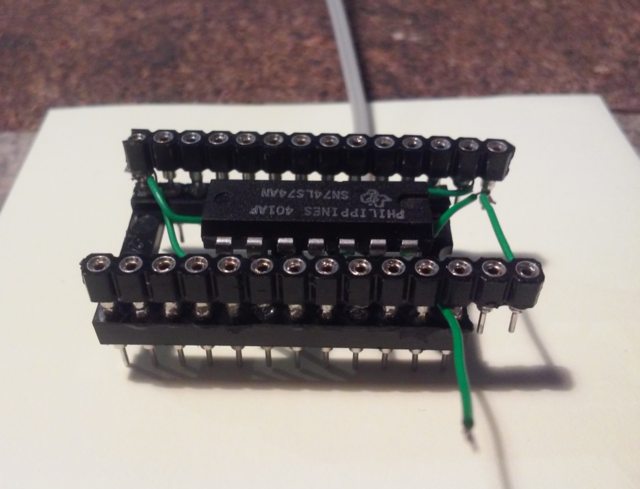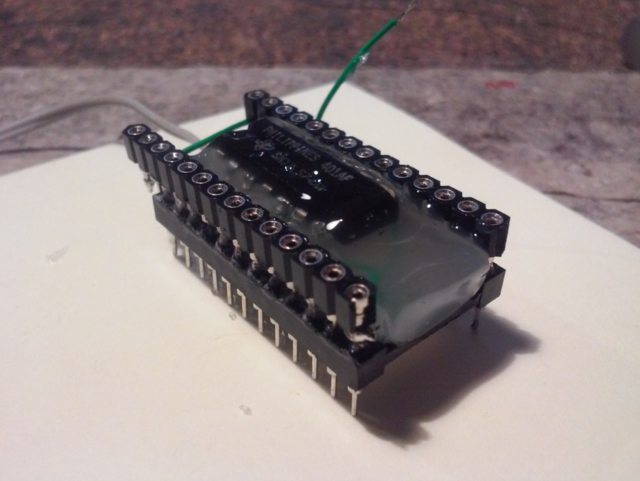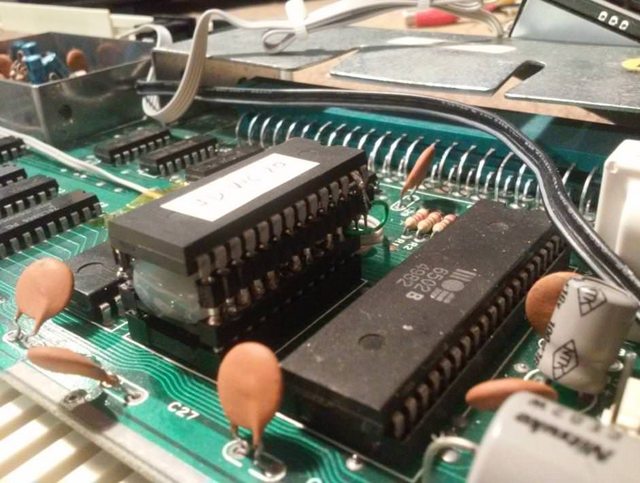 Connecting it all to R16 and Pin 34 of 6522 finished the job.
To switch a kernal "RESTORE" button has to be held while booting and viola! …. and yeah, I've straightened that keyboard pin header later on ;>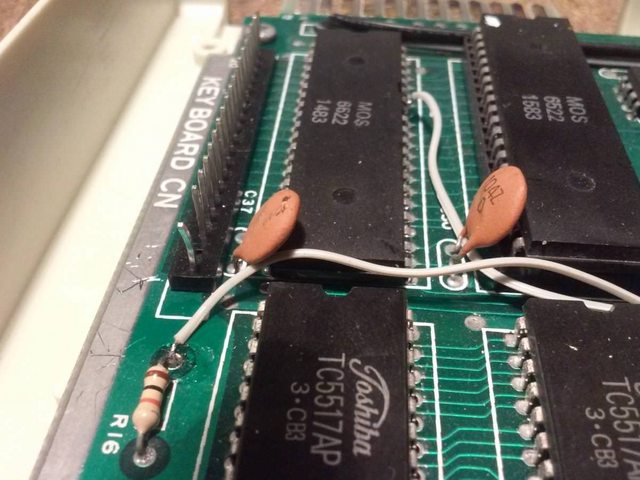 SD2IEC
The next step was about installing SD2IEC because WHY NOT? :>
I've created my layout for this handy device.
You can get one through an online store here
I've mounted it on the back of the machine, on top of the cartridge port cover.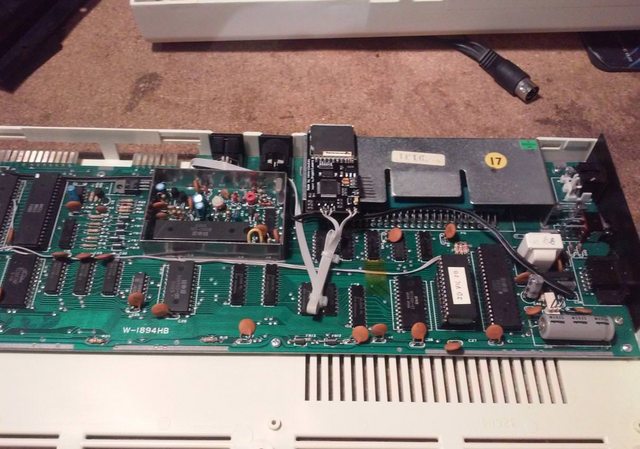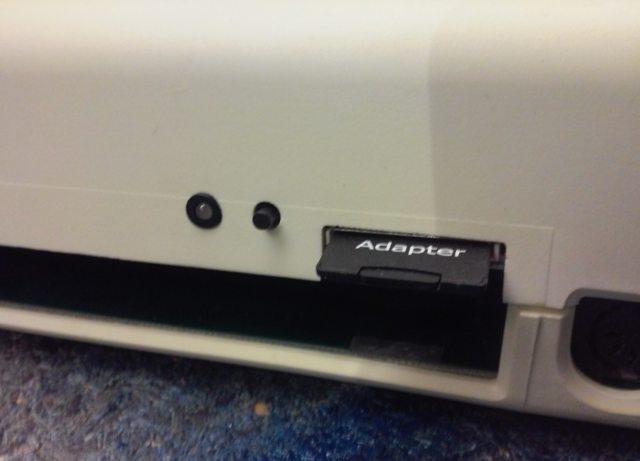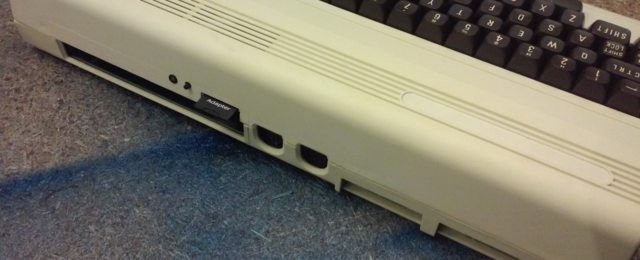 Adding brand new labels made by RetroKlinika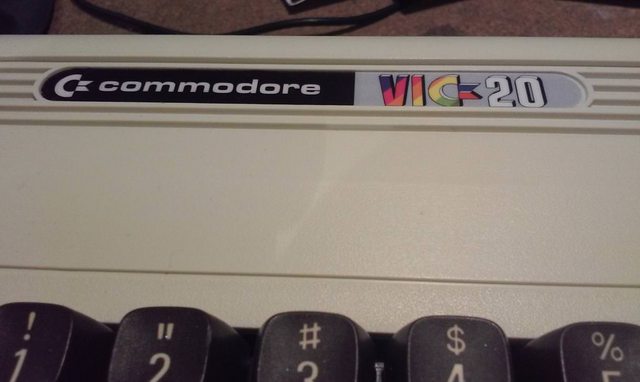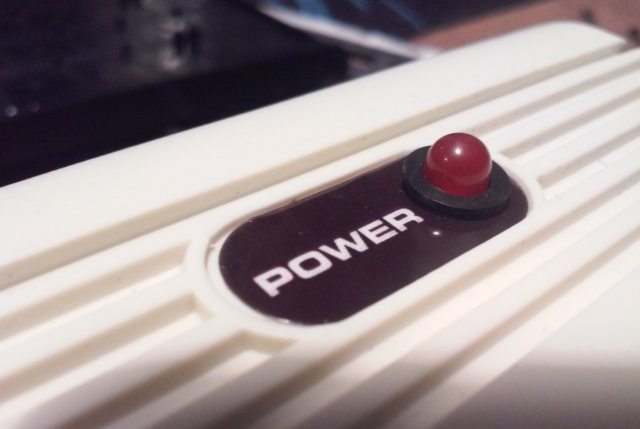 aaaaaaaaaand first unit sorted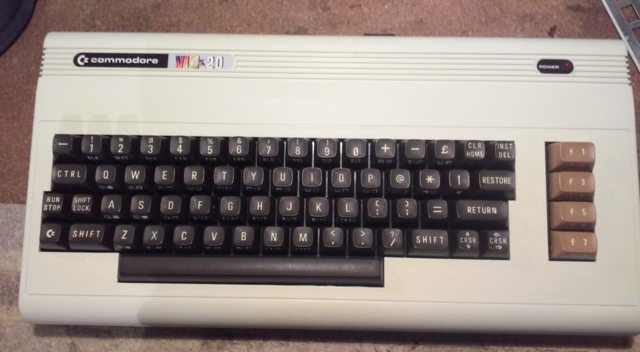 VIC-20 no.2
Flaws:
missing key
a bit dirty and yellowed case
The second unit was slightly different because of the larger/older mainboard.
It was a bit easier with this one since it wasn't that dirty. Mounting SD2EIC was the most time-consuming part of this refurbishment/mod. I've skipped pics of disassembly/cleaning this time.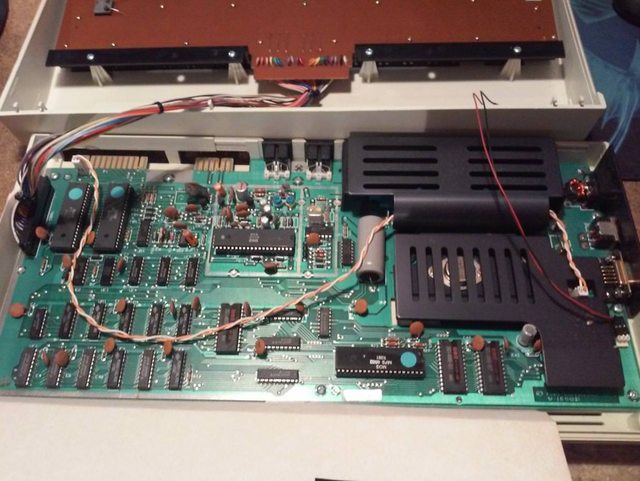 I started with SD2IEC. I wanted to mount it similarly as in VIC no.1 but that large black radiator was preventing a nice placement. Instead, I prepared a slightly bent pin header for the LED and the TACT switch and I must admit that did the trick nicely.
A socket was soldered on for eventual ROM mod in the future.
aaaaand the second unit is ready!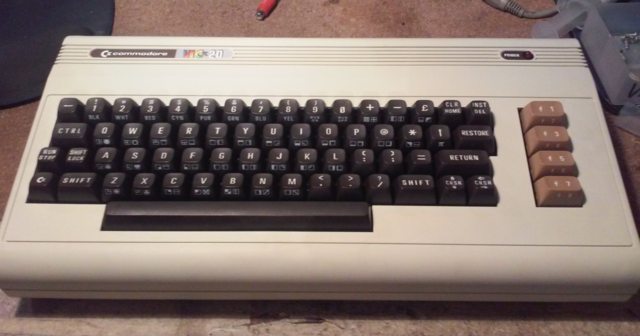 Final story
There is a story behind the second VIC-20.
Wendell wanted one of the VICs for himself and the second unit for The 8-Bit Guy
as a gift, for his excellent work on covering retro computer topics and to help him with the Commodore history saga on his YT channel.
I was like! OMG great idea and decided that I'll share the costs of this unit.
The 8-bit Guy responded that he already owns a few VICs and that he simply doesn't have room for another unit.
Wendell suggested that maybe another awesome YouTuber would like to get it – Nostalgia Nerd
Just watch it yourself 😉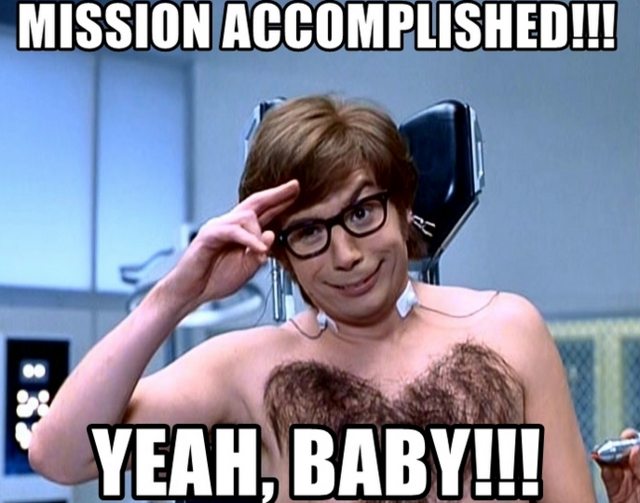 OUTRO
If you want to get retro gear or hardware modules, please visit our shop
New products are added every month.
Without your support, we simply cannot grow and we have a lot of new excellent retro hardware (and more) products to come