… or busy days are really busy nowadays
Intro
Yes, I didn't write for a while and I don't have much to defend myself except excuses. I must admit that job changes and retro time are not best friends. RetroKomp/LoadError 2017 party didn't help either … but was damn awesome 😀 Cheers Lotharek ;P
To be honest, I've started way too many projects at the same time. 20x A500s, 2x VIC-20, 8x Atari STFM … but no worries, it will all be covered here 🙂 I just need more time !! 😀
Few pics to show you that I am not a liar ;P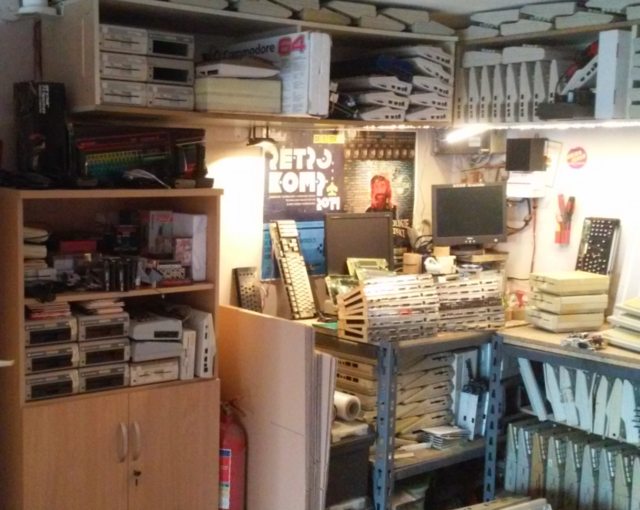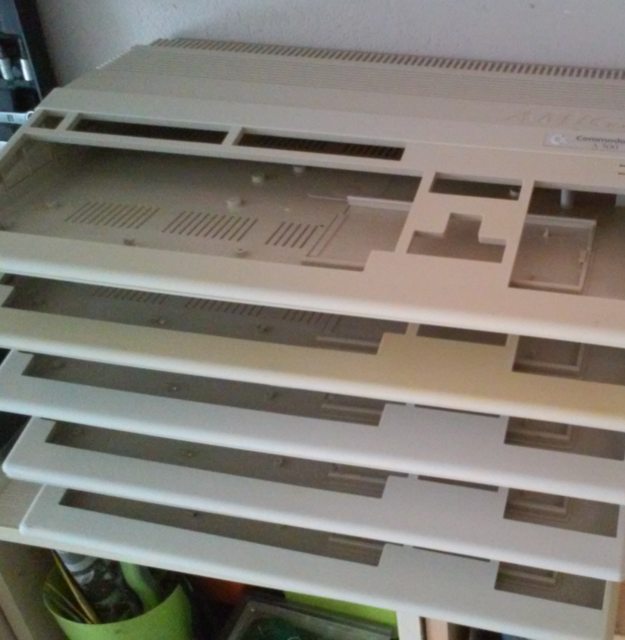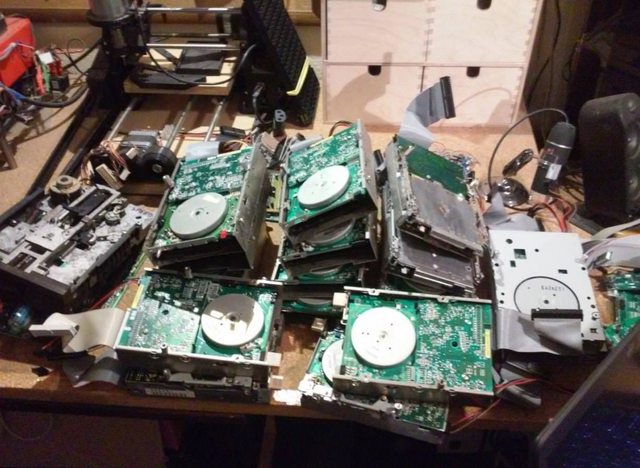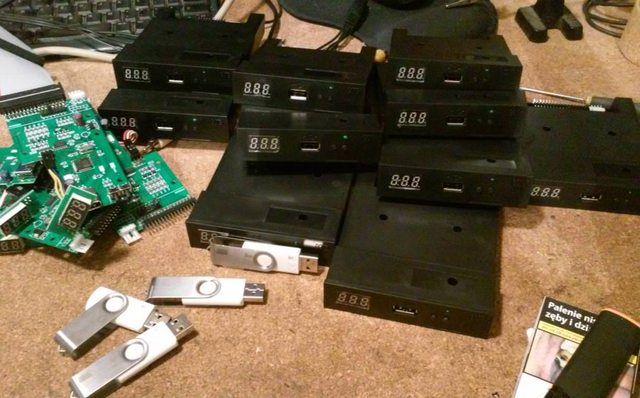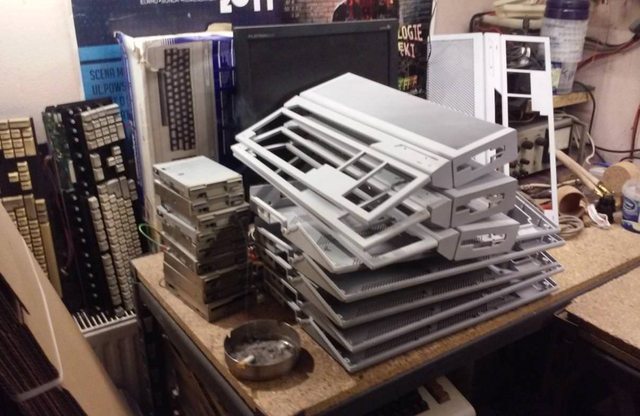 Dirty Amiga
Yup, that's correct. This time I wanted to show you how I've restored a slightly dirty Amiga CDTV. Unfortunately, no hax included .. just pure cleaning.
Let's start.
Some time ago I've got a CDTV keyboard at a flea market. Refurbishing it took quite a while and was covered in one of my previous posts
Since then, I have wanted to get a CDTV … and I've got one finally.
Here is how it looked right after getting it.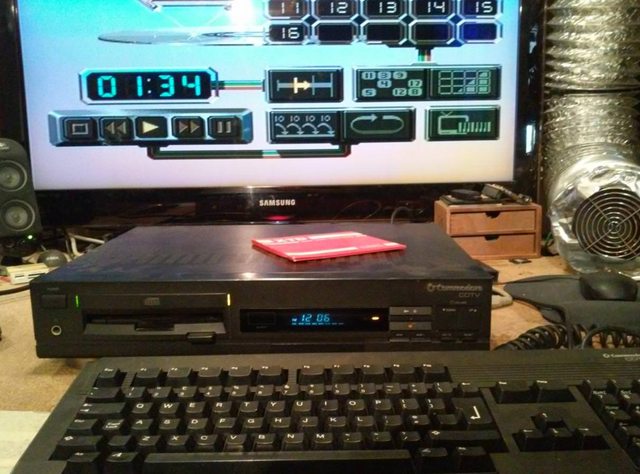 I had to test it somehow. I've inserted a CD with music made by my fellow group member XTD/Lamers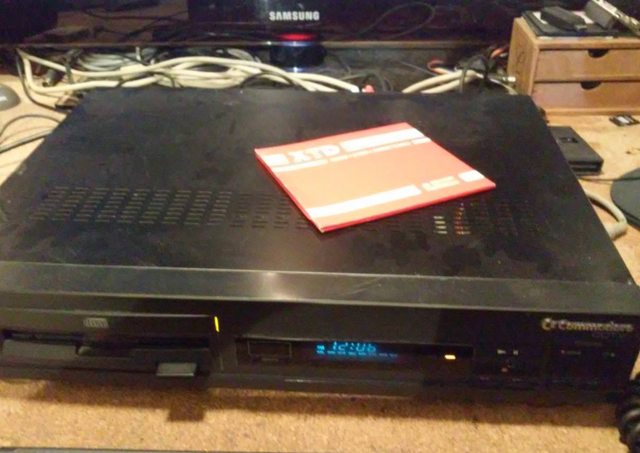 Tons of dust attacked my workshop right after removing the metal cover.
A few pics are below.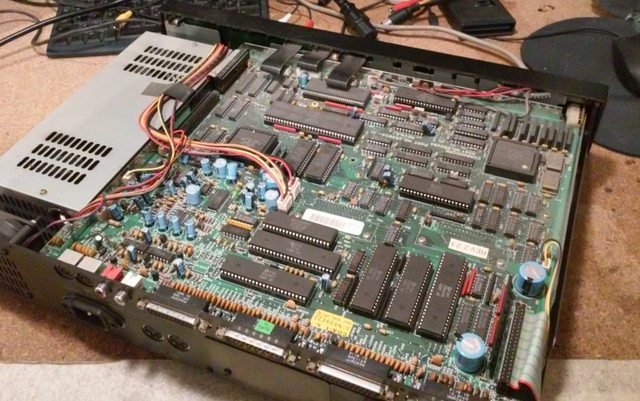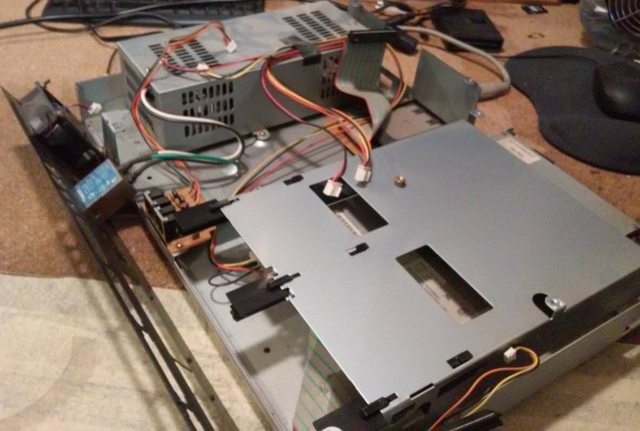 The mandatory dead insect was there of course 😀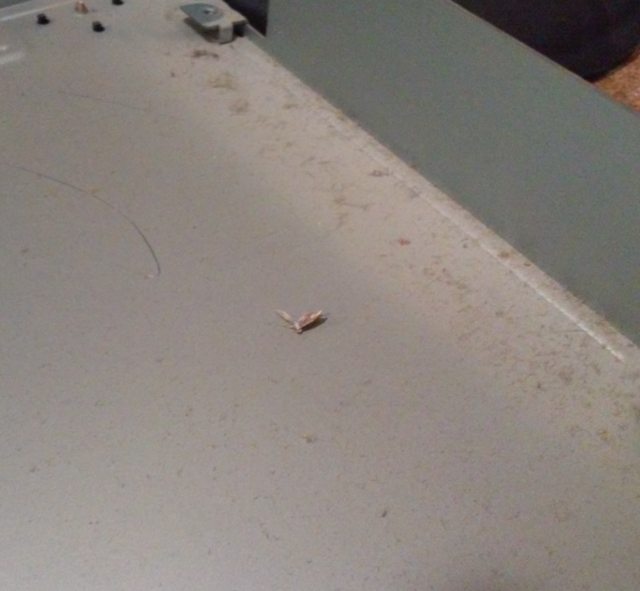 Inside of a PSU.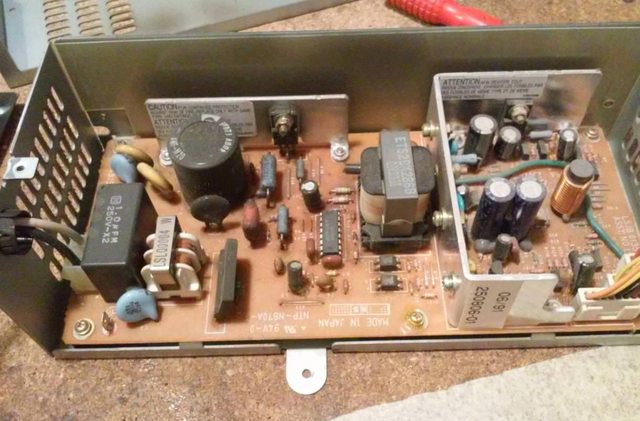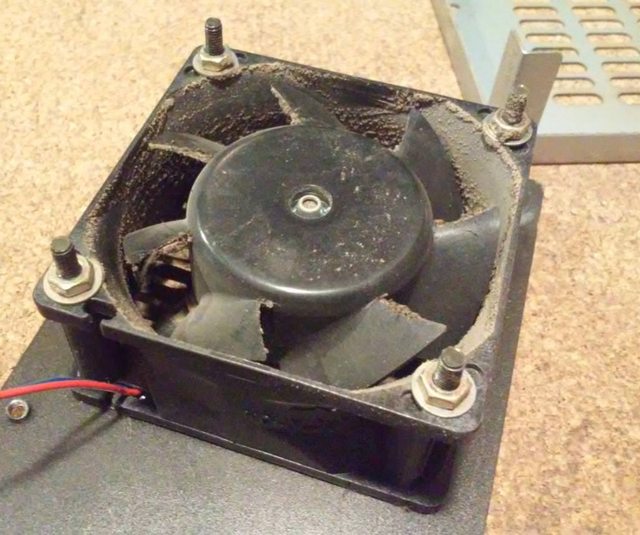 Cleaning it
PSU and other parts were well dedusted and cleaned.
A slow assembly process followed shortly.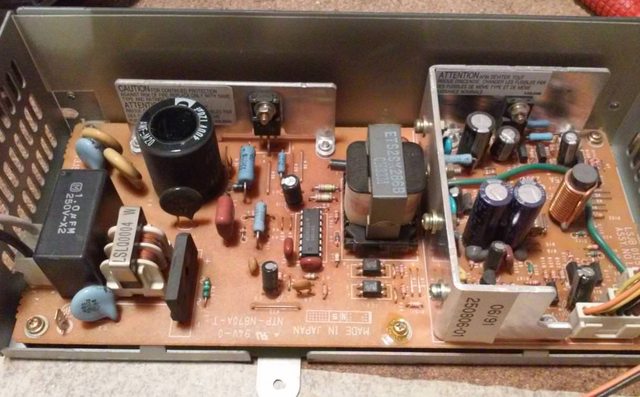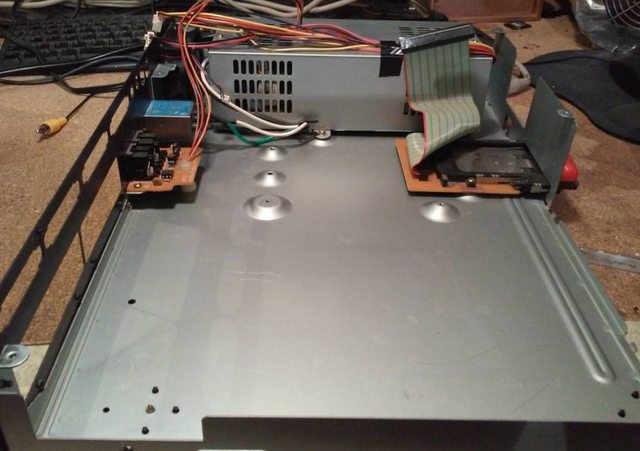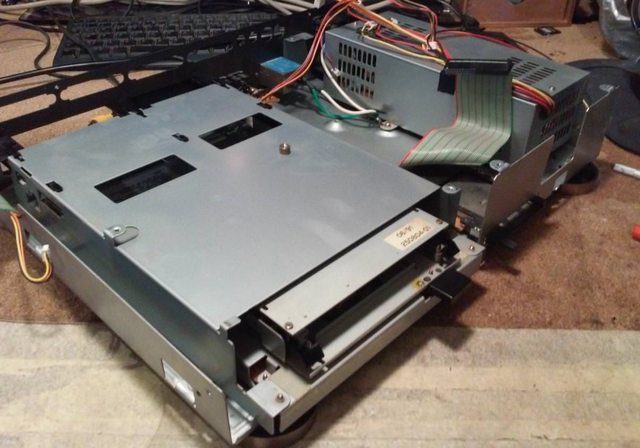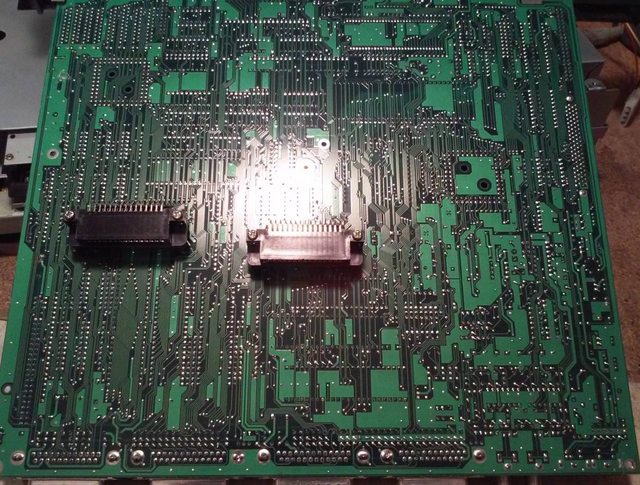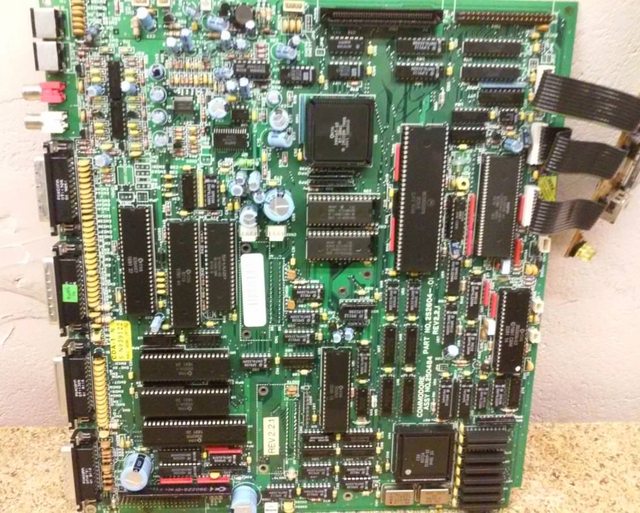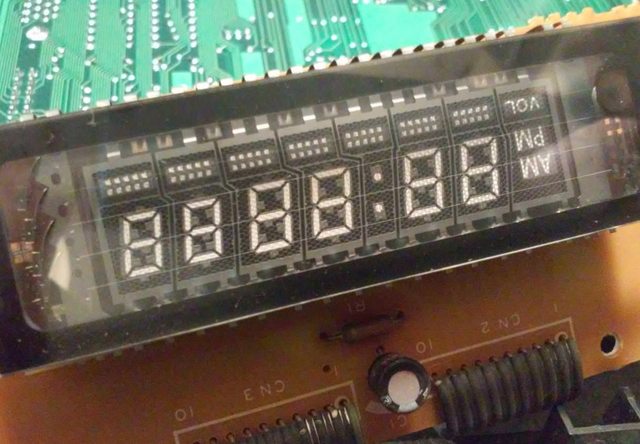 There were only three minor things that I had to fix.
First was a coil cap that fell off somehow.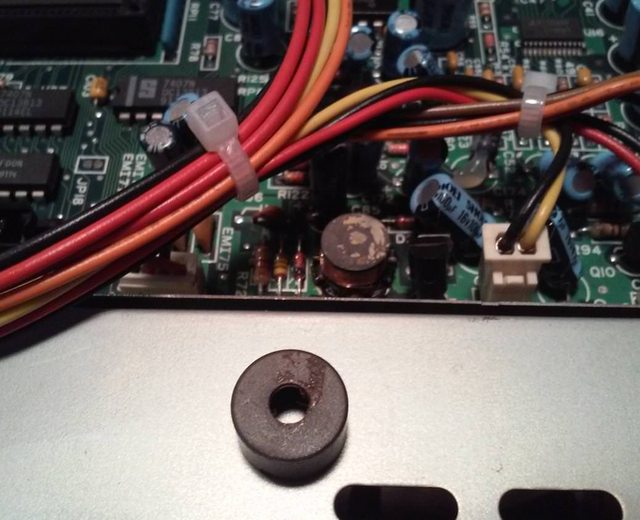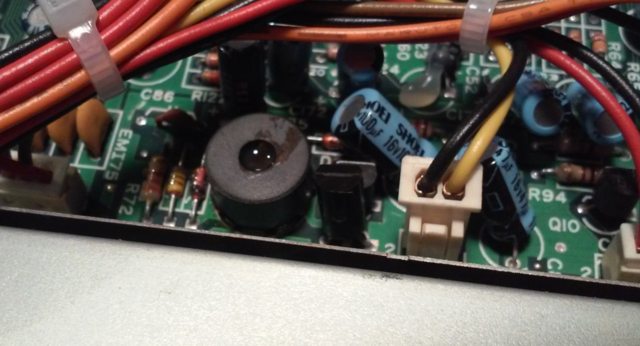 Second, a slightly broken front panel buttons, but that was fixed quickly with a soldering iron. The third and final problem was a slightly damaged metal cover. It was straightened easily with flat pliers.
Job's done
Here is how it looked after cleaning. XTD again 😉
A short vid 😉
That's it. Short and boring post ;P
The next post will be different 😉
OUTRO
If you want to get retro gear or hardware modules, please visit our shop
New products are being added every month.
Also, please support our work by spreading info about it.
Without your support, we simply cannot grow and we have a lot of new excellent retro hardware (and more) products to come